When it comes to e-liquids, there is one name that stands out above the rest – DIY E-Liquids UK. With a passion for mixing and a commitment to quality, DIY E-Liquids UK has become the go-to place for vapers who want the best of both worlds.
Offering a wide range of concentrates, mixing kits, and E-liquid bases, DIY E-Liquids has everything you need to make your unique e-liquid flavor. And with a variety of deals on offer, you're sure to find the perfect mix for you. With top brands such as Syco, Drizzle Vape, Ice Queen Vape, and Stubborn Chubby in stock, you're sure to find exactly what you're looking for.
Create Your Unique E-liquid Flavor with DIY E-Liquids UK
Any 10 x 100ml E Liquids for £25
Price: £6.99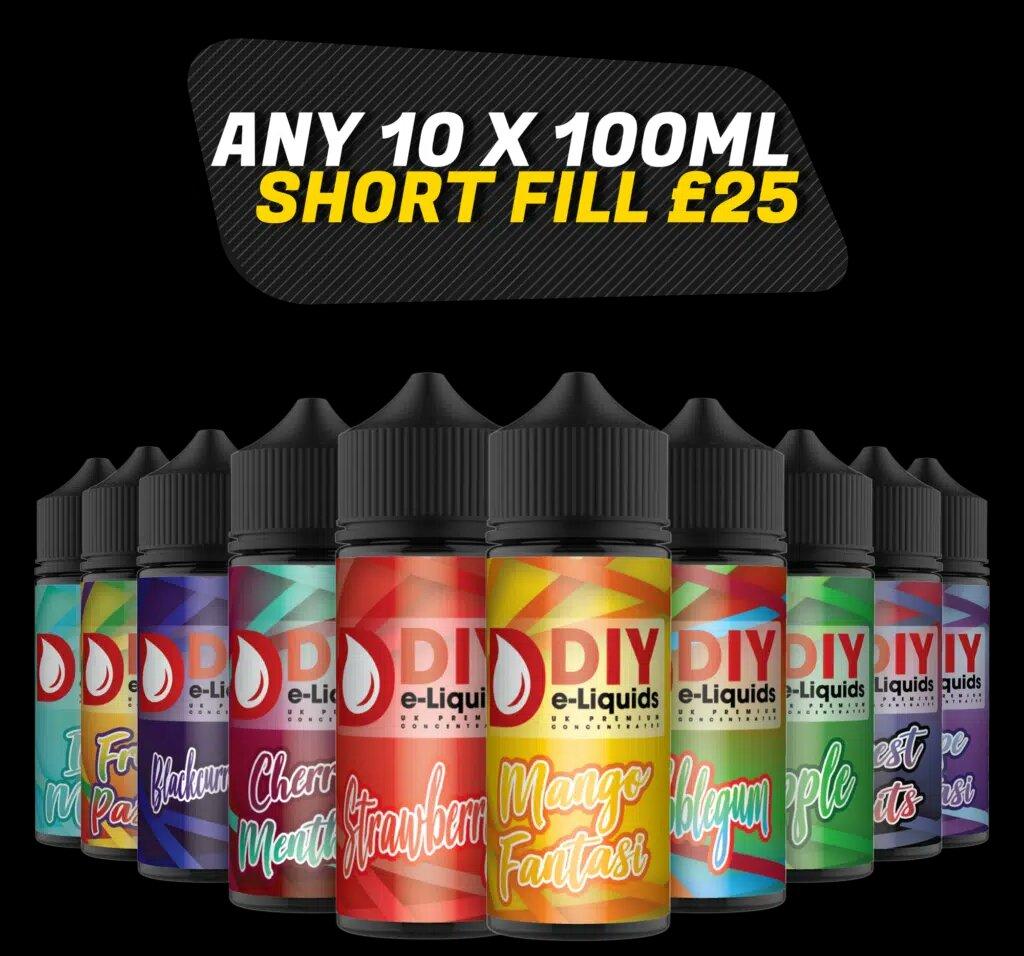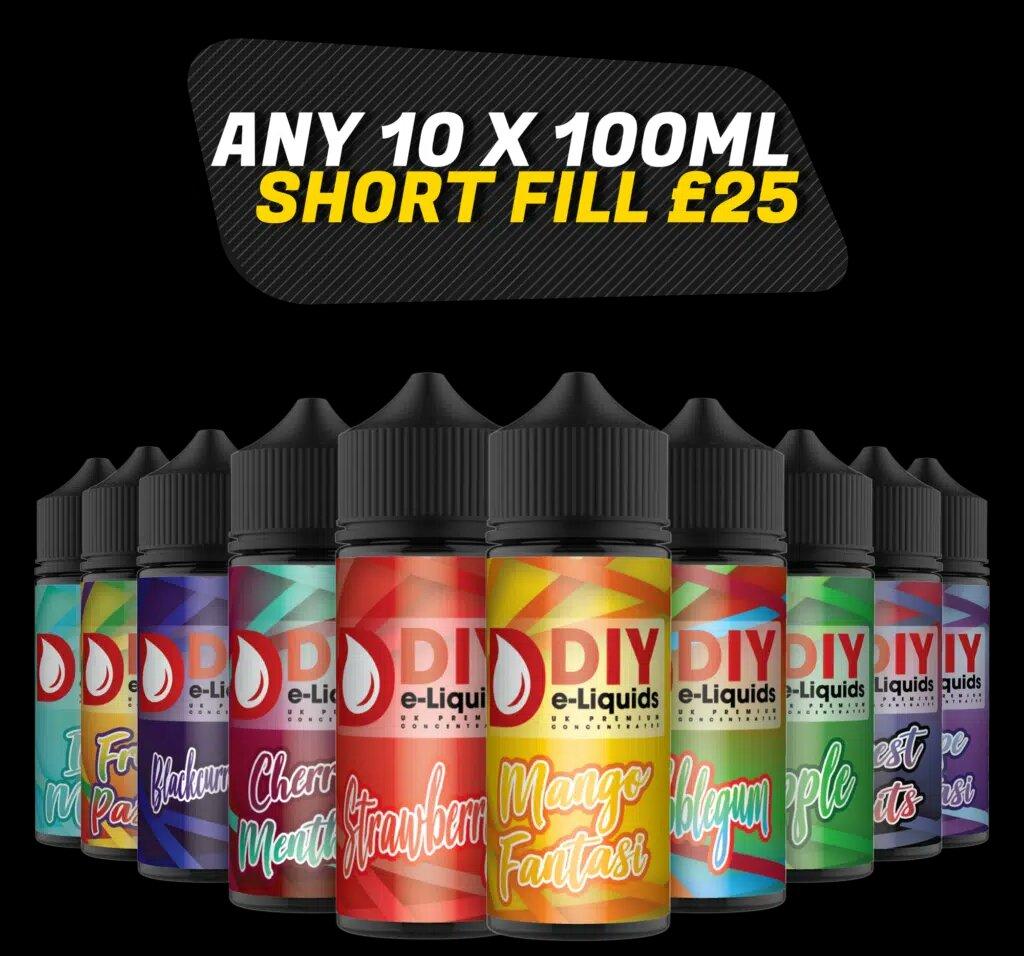 The e-liquid is available in 40 different delicious flavors, each costing £2.50. It has a 100ml volume and 0mg nicotine strength, making it perfect for sub-ohm vaping. It is made in the UK and has an 80% VG and 20% PG blend. You can simply add each bottle of succulent goodness to your basket individually.
New and exciting flavors to try in your e-cigarette!
Aroma King 600 Puffs Disposable Vape
Price: was £4.99 now £3.99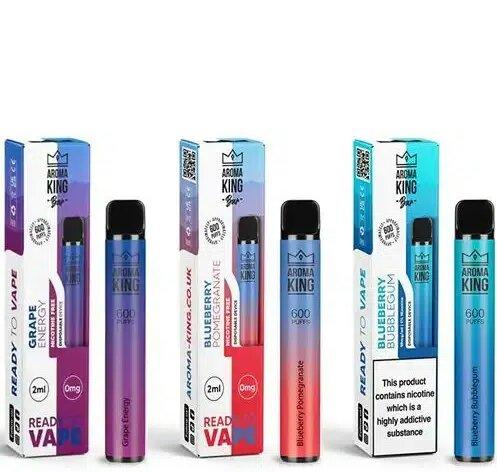 This Vape is the perfect way to enjoy your favorite e-liquid flavors without having to worry about recharging or refilling. With up to 600 puffs of delicious flavor, the Aroma King Vape Pen is a great choice for those making the switch from smoking cigarettes to vaping.
Choose from 30 great flavors and make the switch today!
Aspire Cleito 120 Pro Tank
Price: was £21.99 now £17.99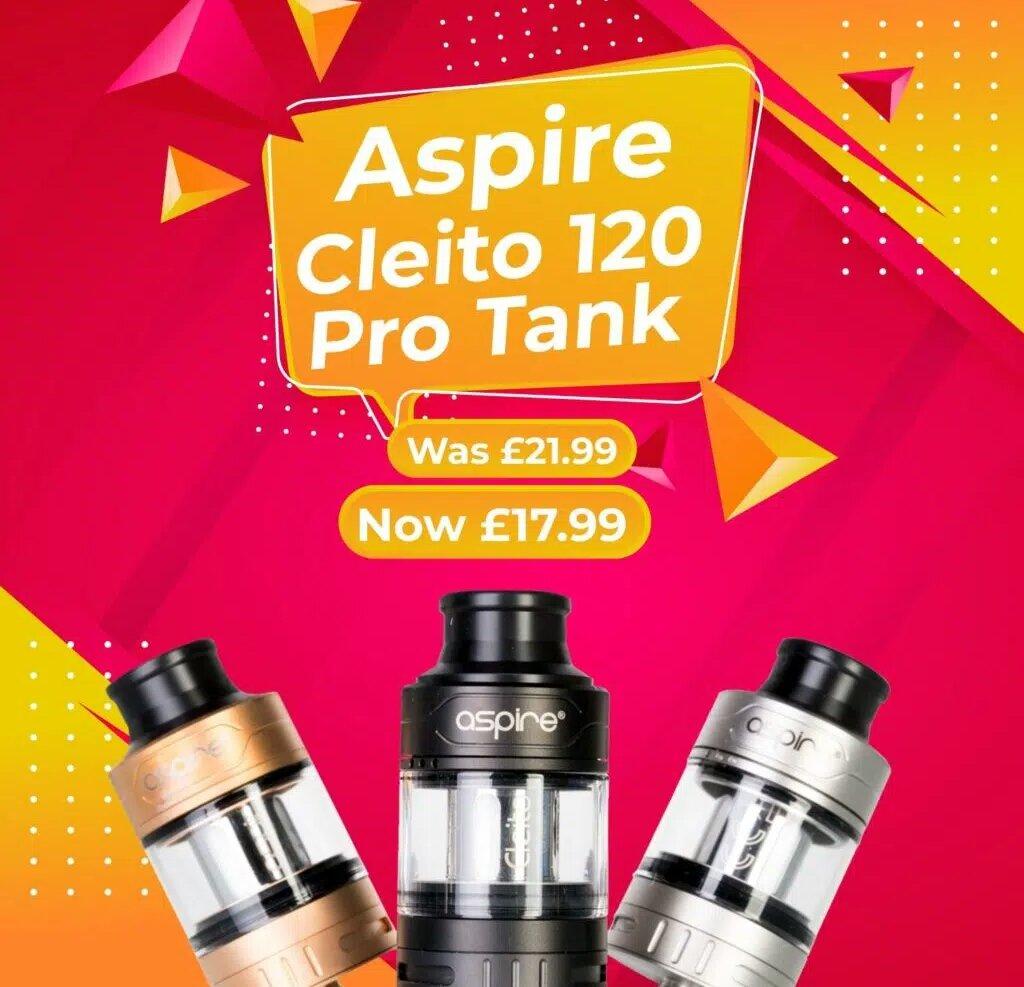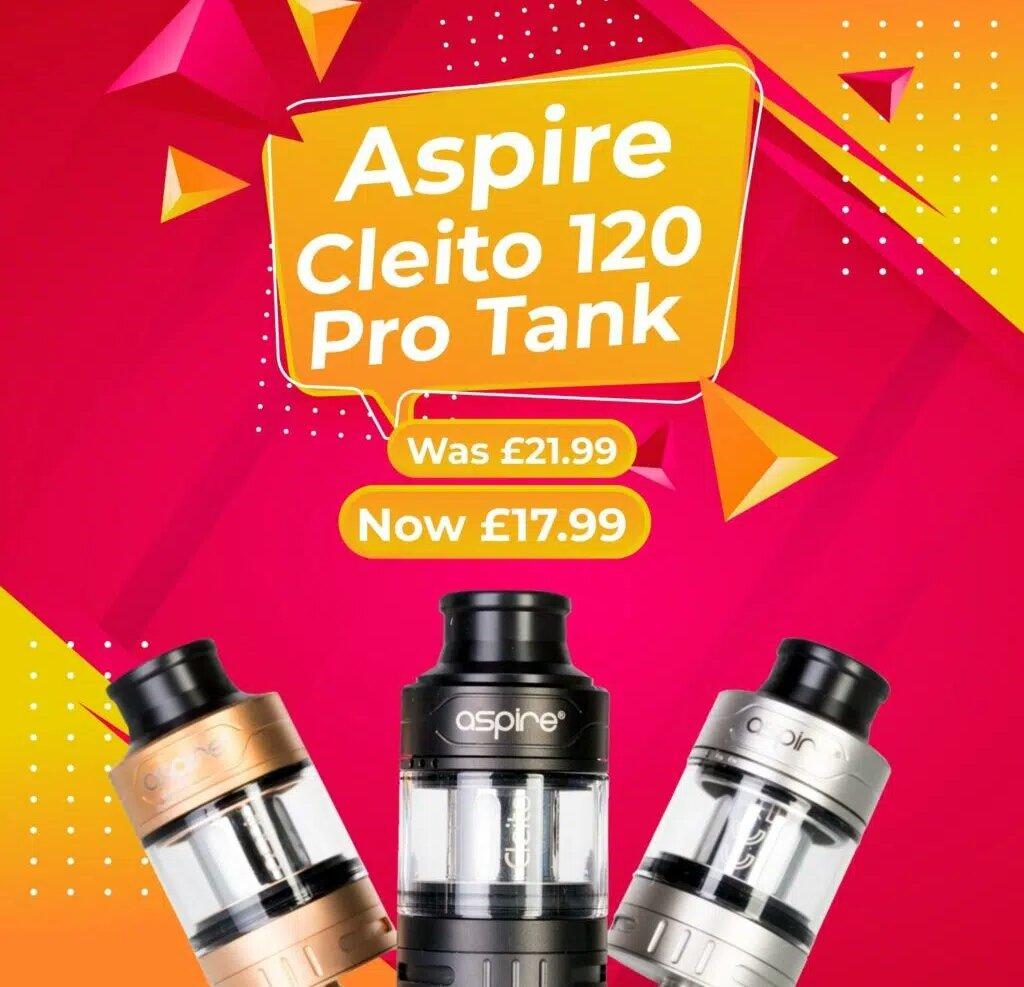 With its top-quality design, innovative full-length coil, and delicious flavor production, this tank is sure to give you the best vaping experience yet! And if that's not enough, it also features a convenient retractable sliding top-fill method, triple adjustable airflow at the base, and a Delrin wide bore drip tip.
Plus, it looks great on any mod!
Aspire One Up C1 Disposable Vape 500
Price: was £4.99 now £2.00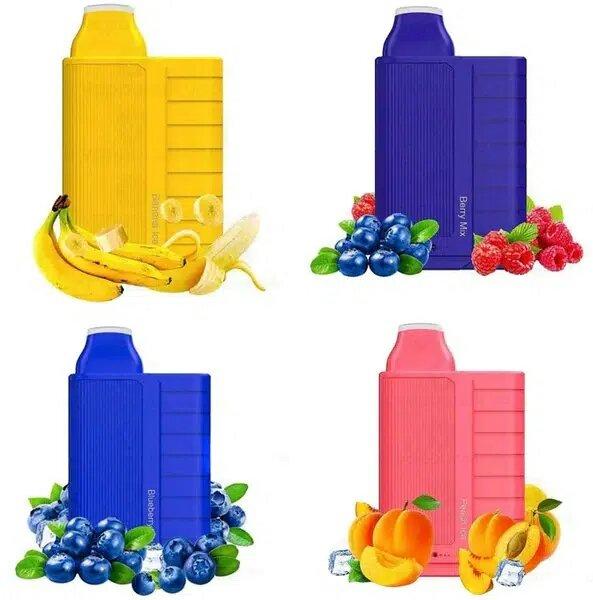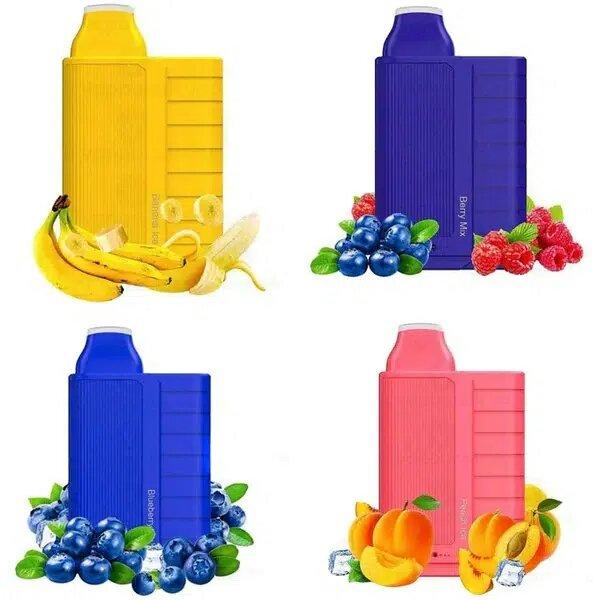 It is the perfect device for those who want to save their money and still get a great flavor punch. With 20mg of salt nic, it's ideal for those who need to curb their cravings on the go. The device comes in a delicious variety of flavors, including Banana Ice, Berry Mix, Mango Ice, Peach Ice, and more.
A delicious and discreet way to get your nicotine fix!
Crystal Vape Bar 600 Puff
Price: was £4.99 now £3.99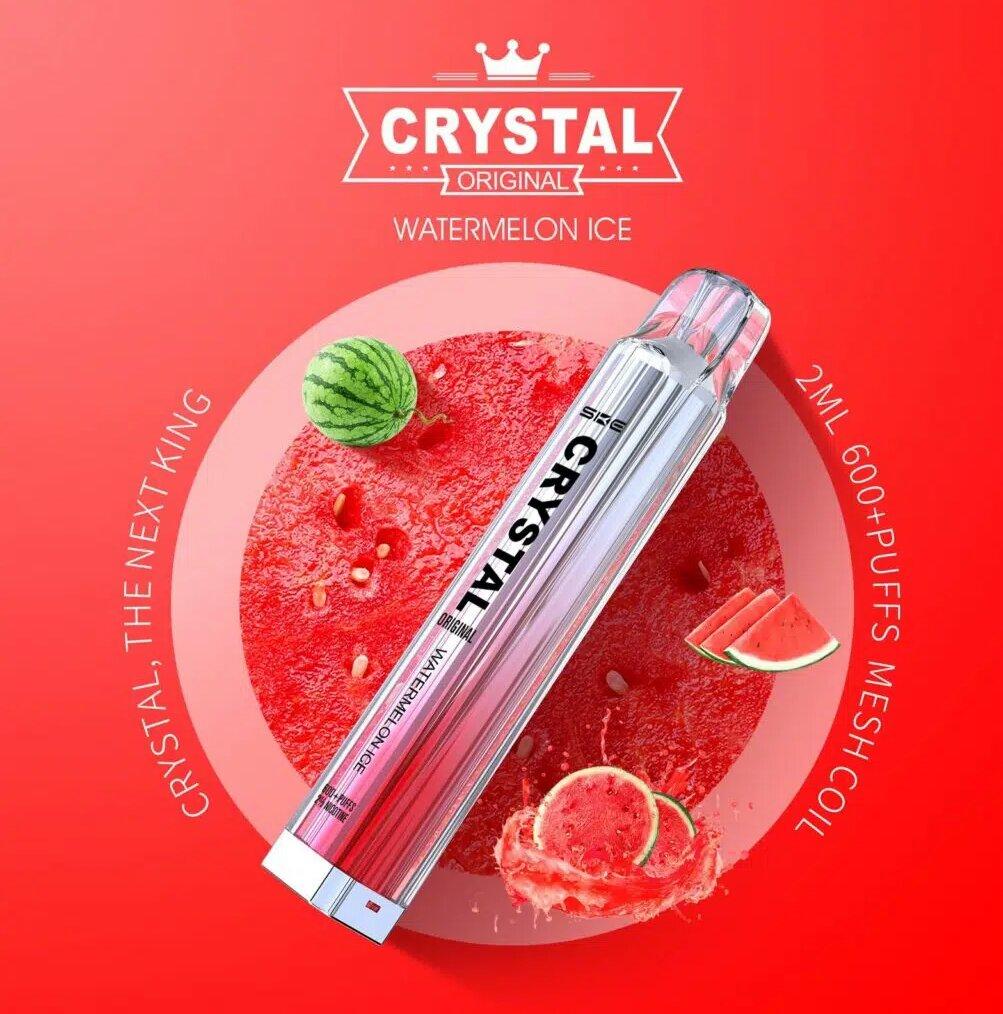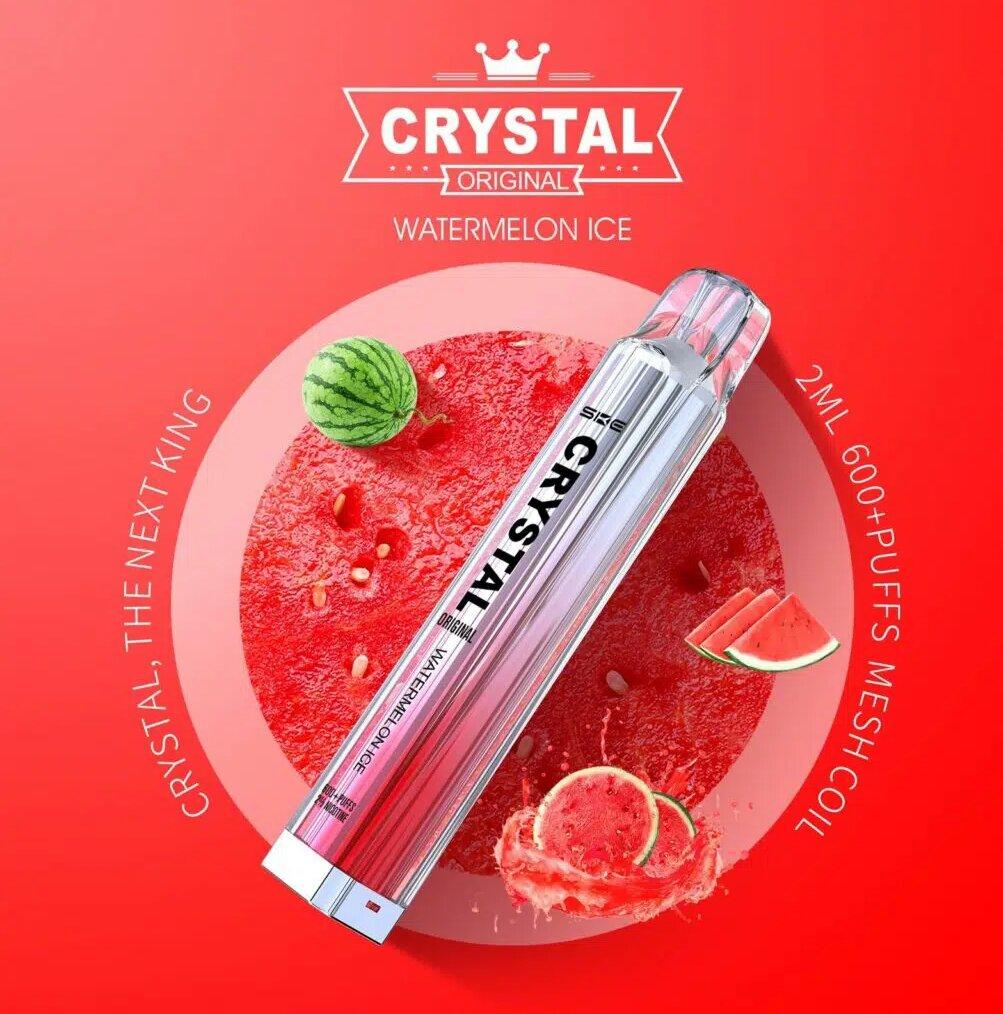 It is a disposable e-cig that comes pre-filled with 20mg of nicotine salt e-liquid. It has a specialized heating system that gives you a smooth, pure taste, as well as a 550 mAh battery that provides up to 600 puffs. This vape bar is available in 22 delicious flavors, ranging from sweet fruits to decadent desserts.
Simply take it out of the package and start vaping!
In addition to the DIY mixing supplies, DIY e-liquids UK also sells mods, vape tanks, accessories, vape kits, e-liquids, and concentrates from all your favorite brands. So why wait? Create an account today and receive 200 reward points!