In 2013, GTracing unveiled its first collection of gaming seats. The firm's headquarters in Azusa, California, currently manufactures gaming-related hardware, including keyboards, mice, and workstations. However, it is most recognized for its Pro Line of inexpensive gaming seats, which are the most well-liked. The Pro-Line Gaming chair is offered in 3 variations, all of which are extremely comfortable and great for gamers. Additionally, you can use the discount codes "GTGAMER" and "GTRACING" to get a discount of $7, and 15$ off on chairs over 150$ and 190$ respectively. Let's look at what else GTracing Gaming Chairs offer.


GTracing Gaming Chairs
FOOTREST SERIES // GT800A
Price: Originally $159.99, Now $99.99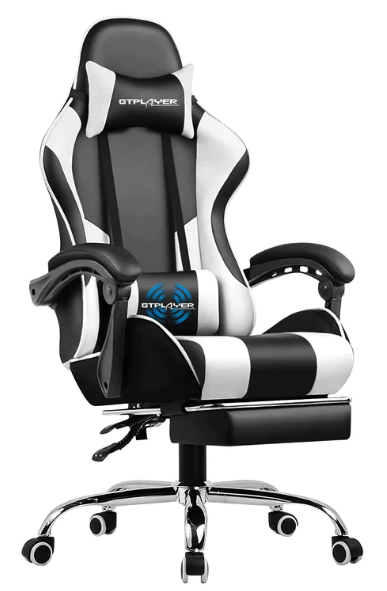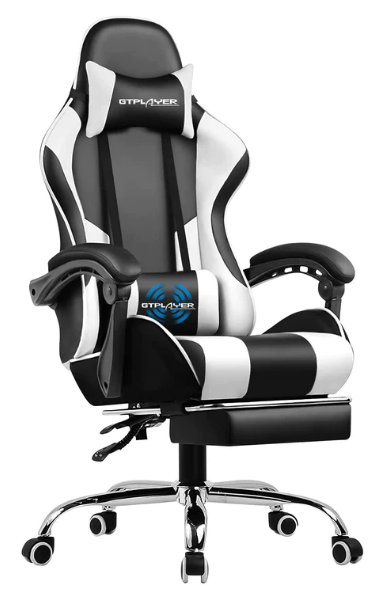 Great chair for extended sessions. It features a Headrest and a massage lumbar pillow. The headrest will help you feel less worn out when your neck hurts from prolonged head-down gaming or work. When your waist gets tired from keeping the same sitting position, feel free to lean back and charge your waist cushion; this will help to relax your fatigued waist energetically. In order to save costs, most gaming chairs come with plastic legs, but GTRacing insists on using the same material for the legs as the built-in metal frame.
Feel comfy and perform at your best.
PRO SERIES // GT099
Price: Originally $139.90, Now $109.99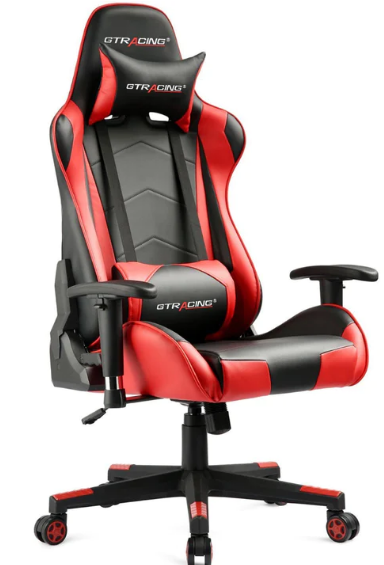 After playing a game or working for a long time, a strong metal frame created to provide a comfortable sitting position will keep you comfortable. This chair is made even more comfortable by its thickly cushioned back and seat. Smooth PU leather, a thicker seat cushion, headrest, and lumbar cushions provide more comfort and support. For excellent stability and mobility, a heavy-duty base and nylon smooth-rolling wheels are used.
Game freely in this stable chair.
GTRACING ACE-S1
Price: $169.99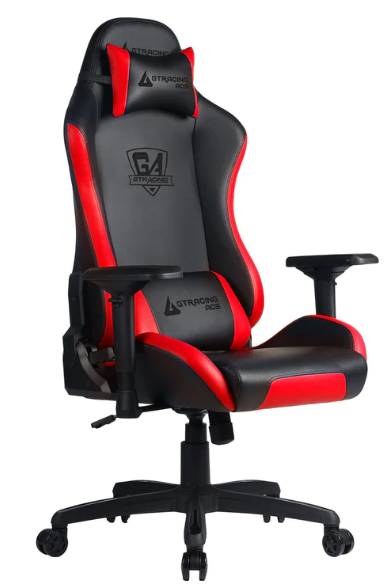 This chair features a 360-degree swivel, 4D armrest, and seat height adjustments. You have access to several independently customizable settings with the 4D armrests. Adjust the height, move the chair left or right, forward or backward, or swivel it to the appropriate position.
The perfect budget-friendly chair.
GTRACING MCFC Esports 2022 Series
Price: Originally $269.99, Now $219.99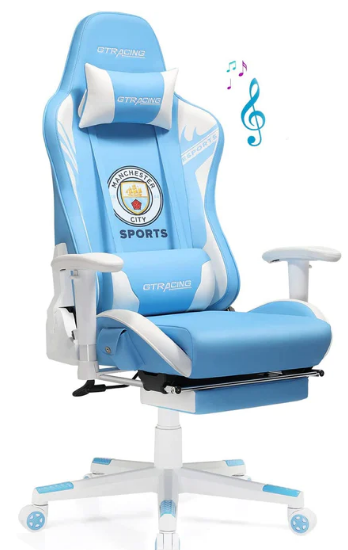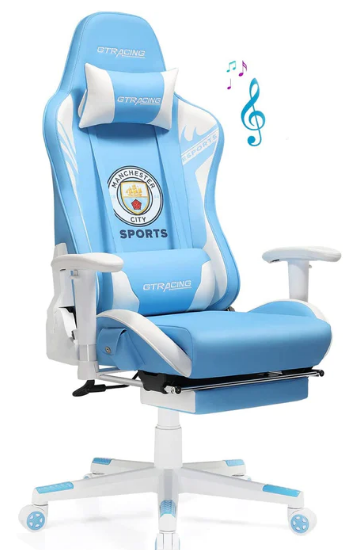 Manchester City has given this GTRACING 2022 Limited Edition Gaming Chair its official title. GTRacing wishes that every Citizen's room could be decorated in this lovely blue. Gaming chair with built-in speakers that have been licensed as a utility model. A 3D sound environment with a genuine sense of presence is created by paired speakers that are positioned on the left and right sides behind the backrest and are aligned at shoulder height.
Watch Manchester City bring the trophy home in style.
PRO SERIES // GT505
Price: Originally $199.90, Now $159.99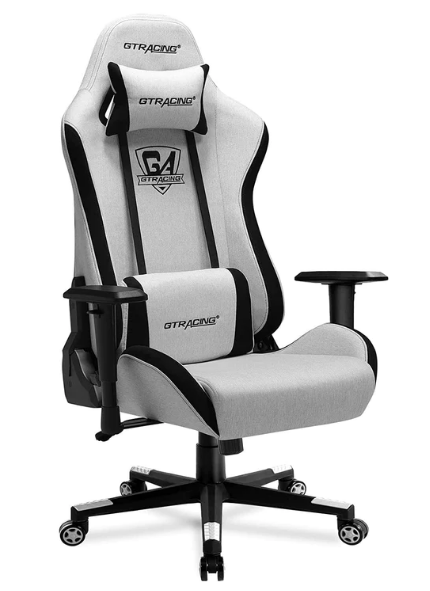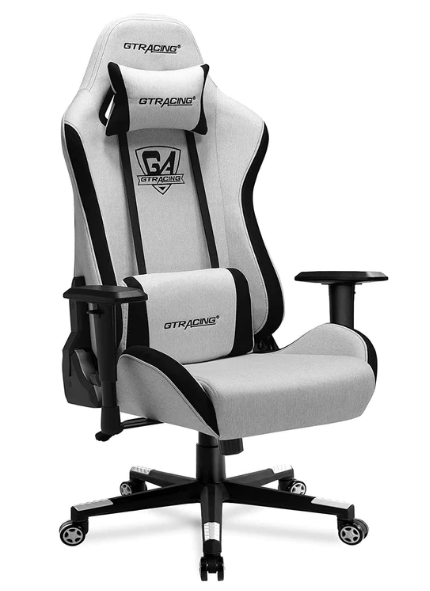 This gaming chair is an excellent option for game rooms or contemporary workplaces because of its appealing racing style and great design. Selecting us will enhance your gaming or employment experience. Additionally, the ergonomic reclining gaming chair has a sturdy, thick steel frame and a high-back ergonomic design to enhance the experience and give comfort to those who spend a lot of time sitting down.
Long sessions feel like a breeze with this chair.
GTRacing Gaming Chairs are great for both workplaces and gaming setups. So get your GTRacing gaming chair and save while using discounts codes.