Actually, you already know them. Converse has been creating Chuck Taylor All-Star and One-Star trainers since they were created over a century ago, and they are currently committed to designing new street-style classics. Converse is an American lifestyle brand that promotes, distributes, and licenses footwear, clothes, and accessories.  These Converse DE reviews can assist you in locating your child's favorite footwear. If not, then check out their web store to see their extensive selection.
Converse DE Review | Shoes For Every Season And Every Reason
Chuck Taylor All-Star Berkshire Boot Easy-On Leather
Price: was €65.00 now €34.97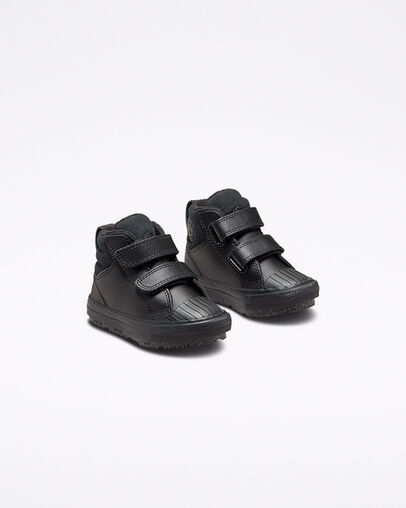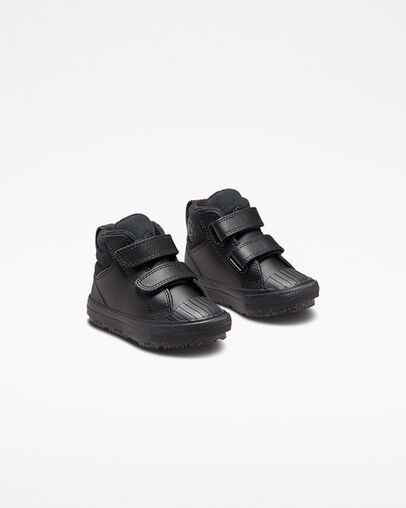 The ultimate sneaker, redesigned for the outdoors and in a smaller size for kids. We've updated our iconic high-top design from the ground up, with a boot look and our highest-performing traction outsole for enhanced traction. The leather upper combines with a fleece lining, extra padded tongue, and padded collar for ultimate warmth and comfort. Featuring two straps that make dressing and undressing easier than ever.
Put a hop in their step with these stylish shoes!
Chuck Taylor All-Star Street Boot Leather
Price: was €55.00 now €29.99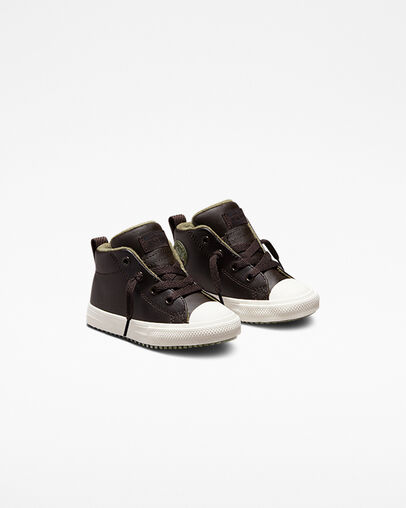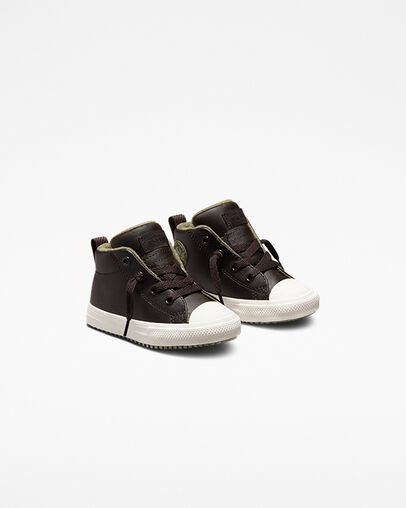 A weatherproof coated leather upper and warm lining give the Chuck Taylor All-Star Street Boot the perfect outdoor performance for the season. The classic mid-top design features outdoor-style elements like a padded collar, Counter Climate traction outsole, and rubber toe protection. With elastic in the tongue for easier on and off.
Sturdy shoes that can keep up with your child's playful stride.
Pro Blaze Strap Leather
Price: was €50.00 now €24.97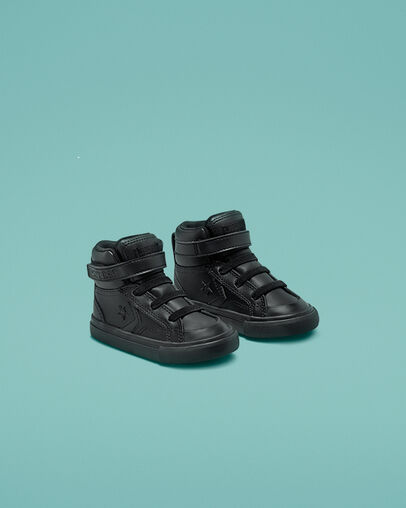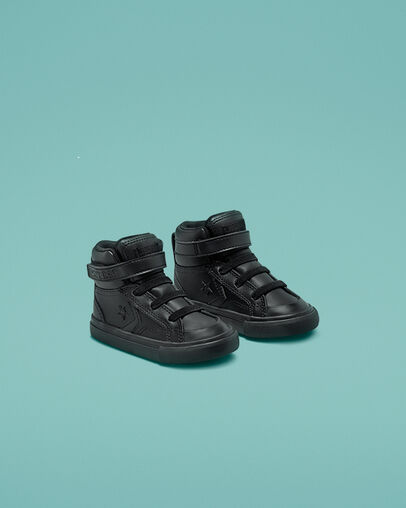 The Pro Blaze is a street silhouette inspired by sports details. Now one size smaller for children and with soft seams for maximum comfort. Leather upper refreshes the look for the season and brings new durability. An elastic tongue and adjustable chain closure at the ankle allow easy on and off.
Shoes that match your kid's personality.
Chuck Taylor All-Star Easy On Dinosaurs
Price: was €50.00 now €29.99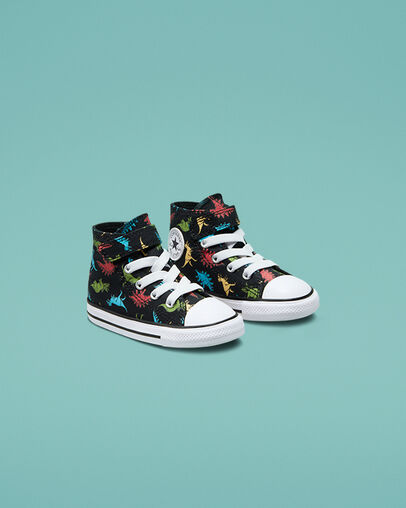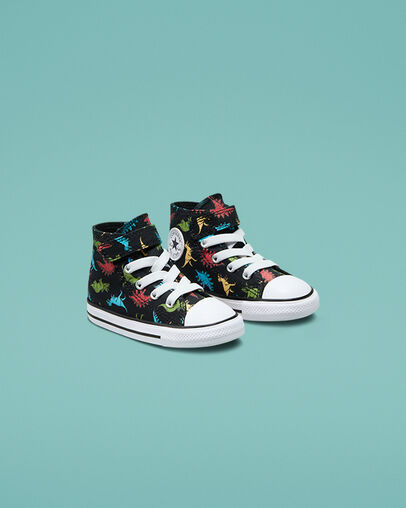 This iconic high-top sneaker has been redesigned for kids, featuring a cushioned SmartFOAM insole and a Velcro strap for easy on and off. Colorful dinosaurs give the classic canvas a prehistoric touch. Moreover, the look is completed with classic Chuck Taylor All-Star details like the signature star patch at the ankle and diamond pattern outsole.
Your child deserves shoes as playful as they are.
Chuck Taylor All-Star Easy On Varsity Club
Price: was €45.00 now €29.99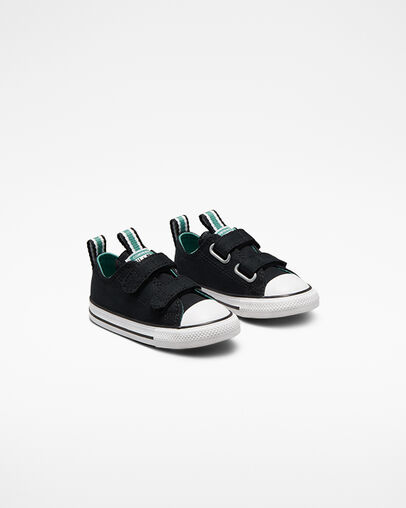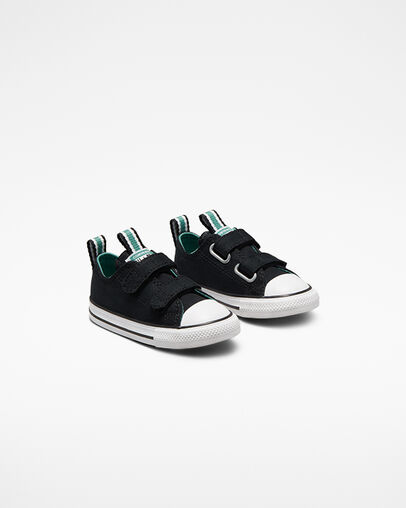 The low-top classic for the pitch has been given an even sportier new edition. Tongue and heel pull tabs and two hook-and-loop straps make for easy on and off, while the color accent lining is visually stimulating. Chuck Taylor's details like the diamond pattern outsole and midsole stripes maintain the iconic look.
Get a big style for little feet with these shoes.
Register for news and updates now! Be the first to know about new products, collaborations, and offers – and get a 15% discount* on your next order.