If you're looking for a smart way to trade stocks, you need a smart broker. And that's exactly what Smartbroker is. They're a leading online broker who offers a wide range of services to help you trade stocks, bonds, and other securities.
So what makes Smartbroker so smart? For starters, they offer competitive rates and fees. They also provide a user-friendly platform that's packed with features to help you make the most of your trading. And if you ever need any help or have any questions, their customer service team is always there to lend a hand. They are a team of experienced stock traders who have developed a unique system that allows them to consistently make profits.
Smartbroker Is Worth Checking Out
Buy Trade Shares From As Little As € 0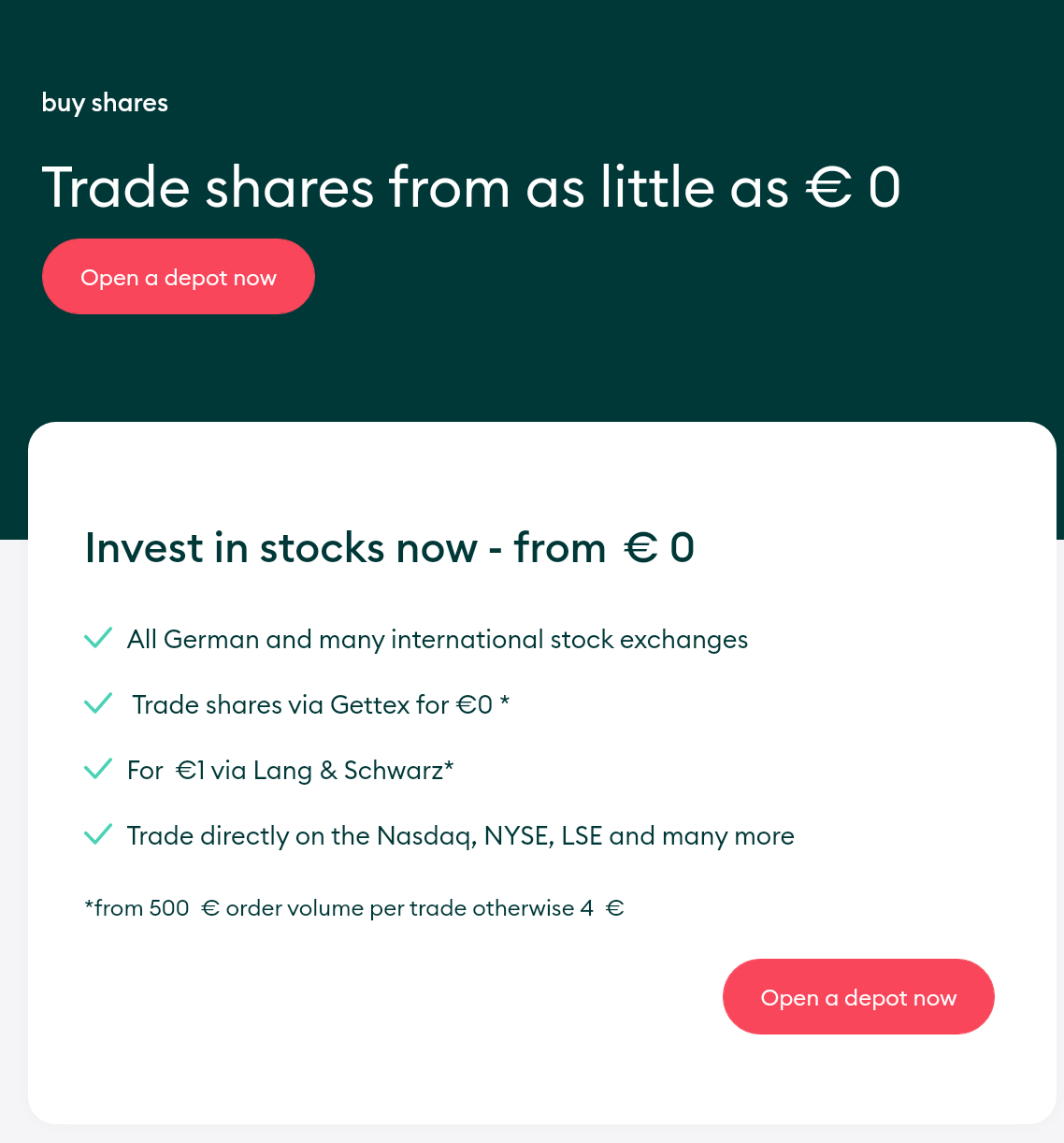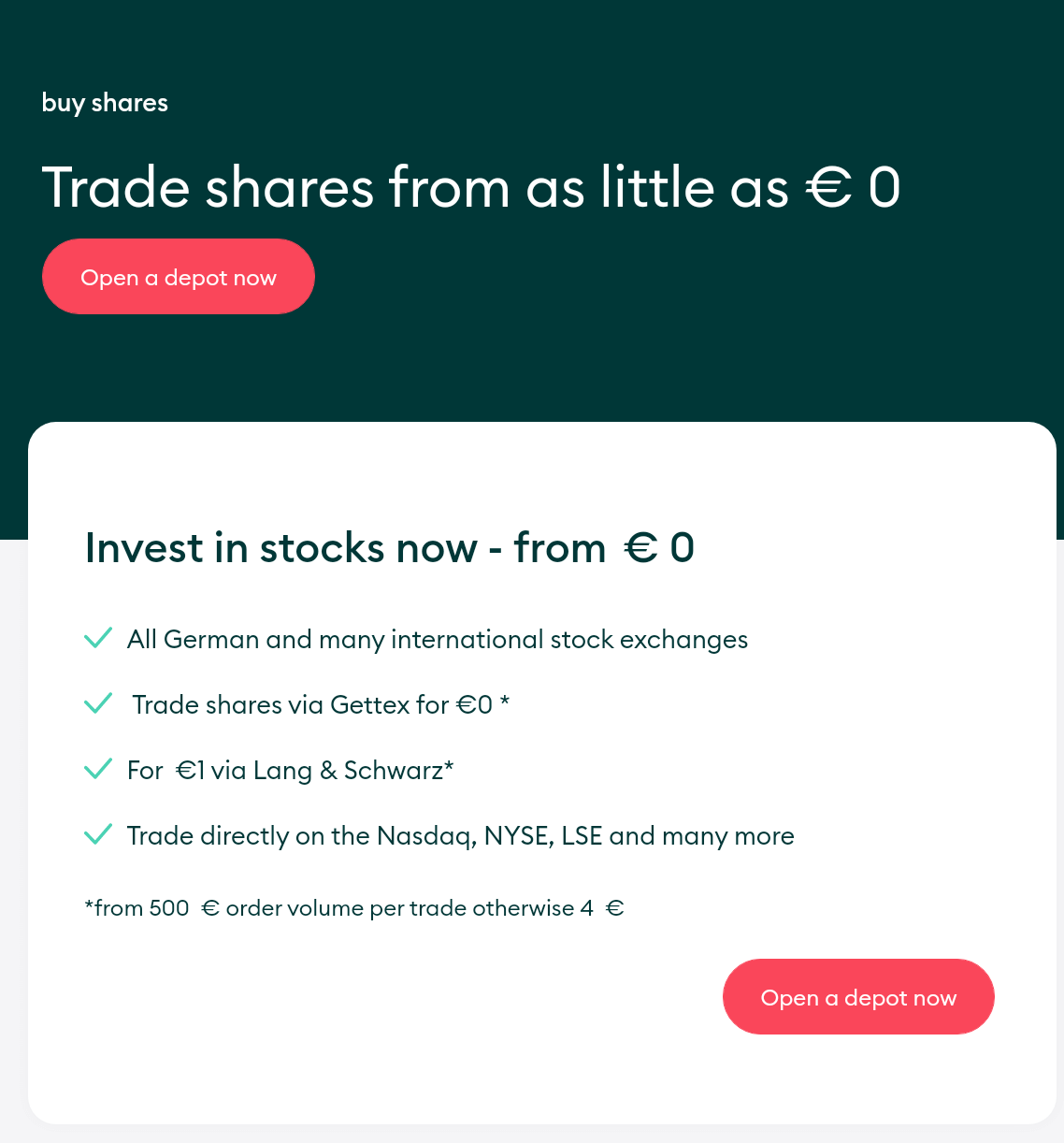 Investing in stocks has never been easier or more affordable! You can trade shares for as little as €0. And there are plenty of options to choose from – all German and many international stock exchanges are available. Or, if you prefer, you can trade via Lang & Schwarz for just €1*. And with direct access to the Nasdaq, NYSE, and LSE, you'll be sure to find the perfect investment for you.
And with Gettex, you can do it all for €0!
Buy Funds With No Front-End Load—More Returns For You.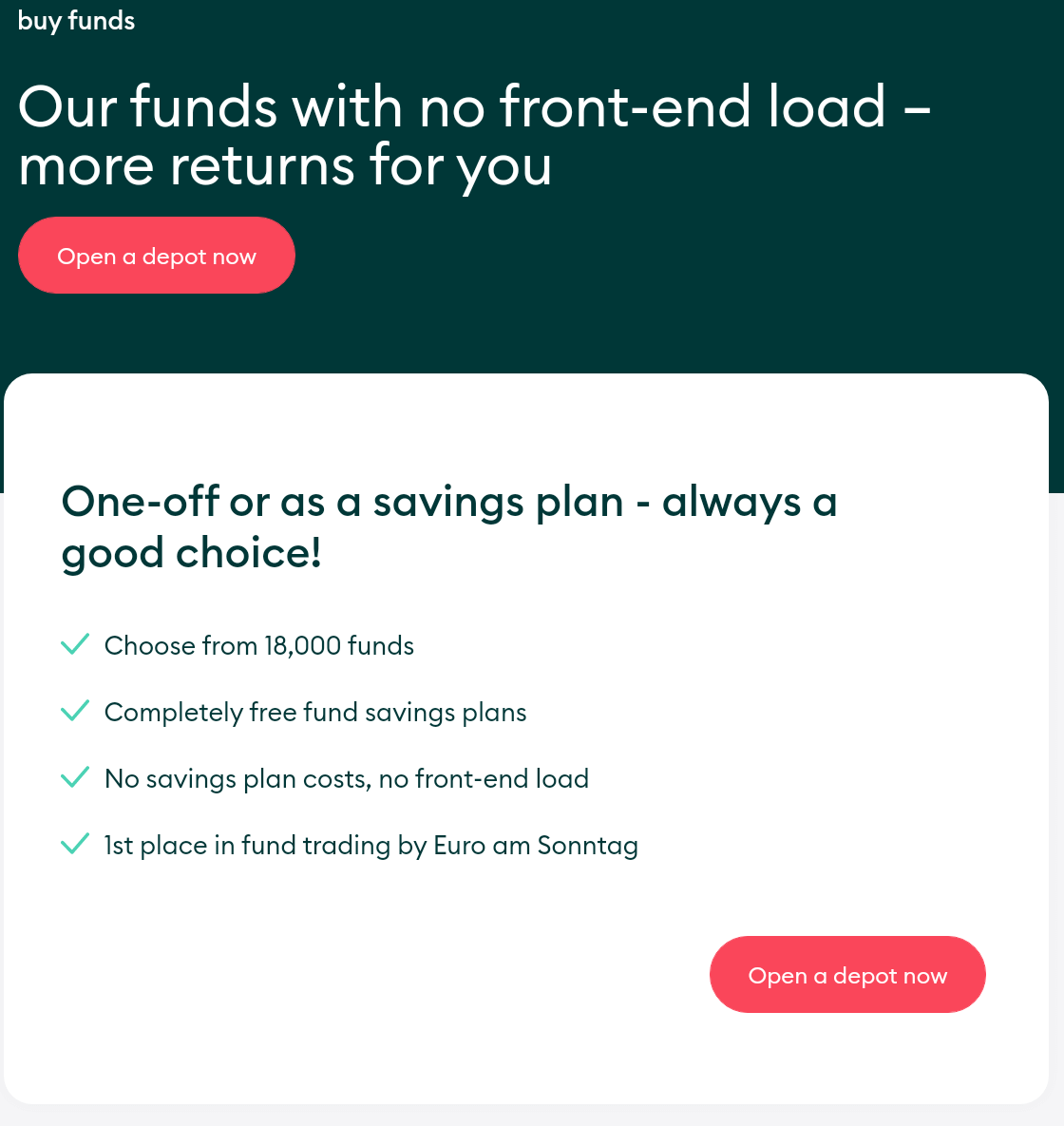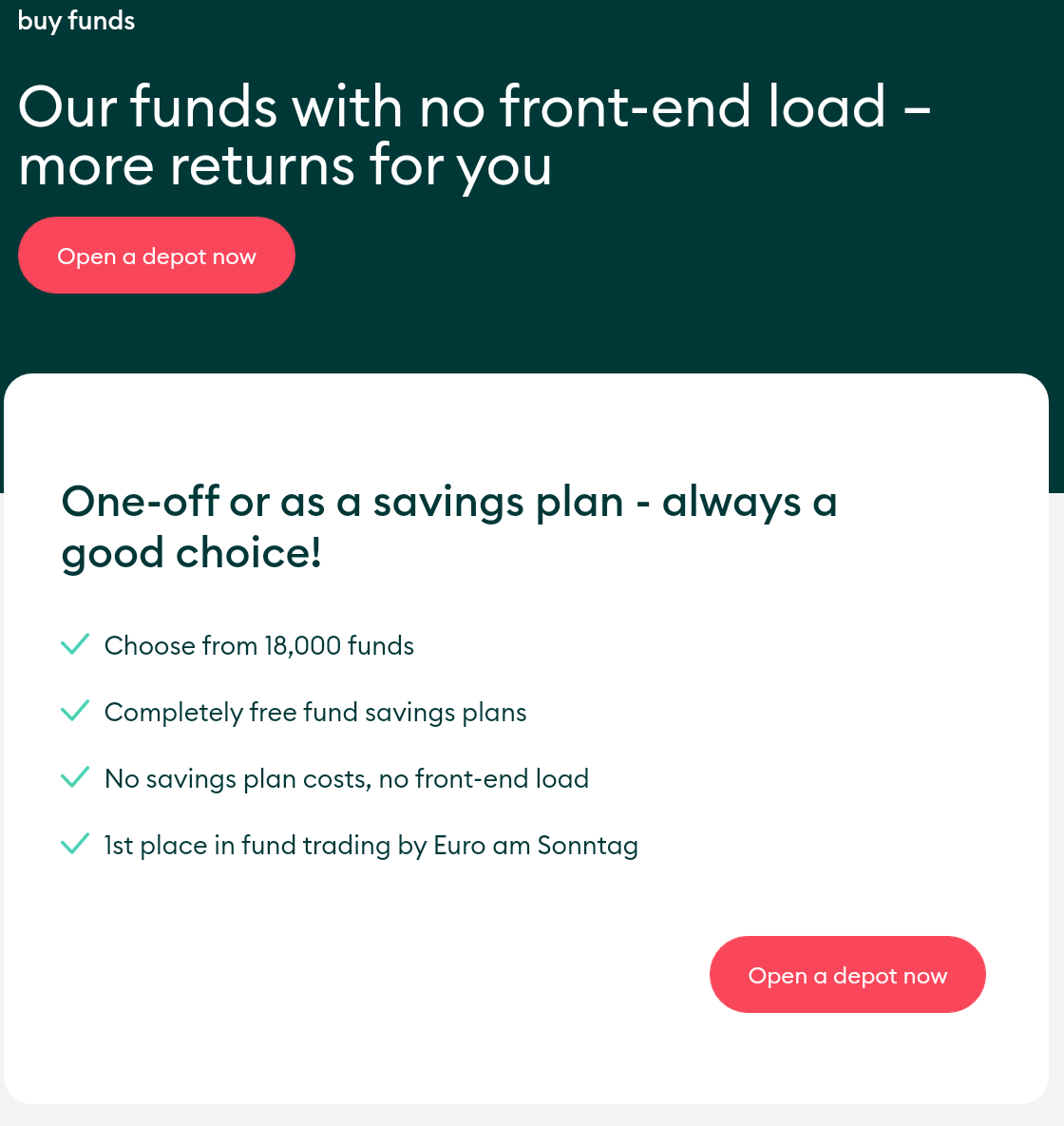 You can choose from 18,000 funds as a one-time payment or as part of a savings plan—always a good option! Besides, the completely free fund savings plans and no savings plan costs make them the best place to save. 1st place in fund trading by Euro am Sonntag is just another reason to choose them.
One-off or as a savings plan, this is always a good choice!
ETF Savings Plans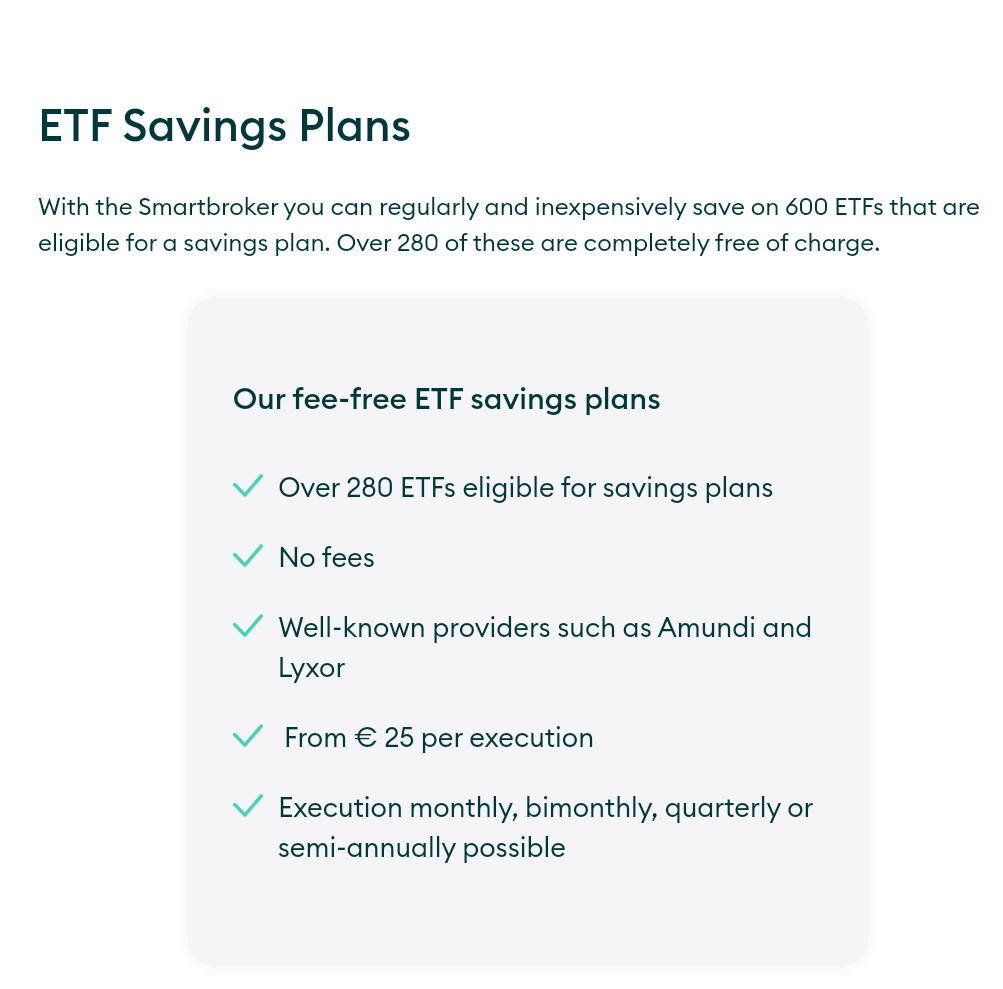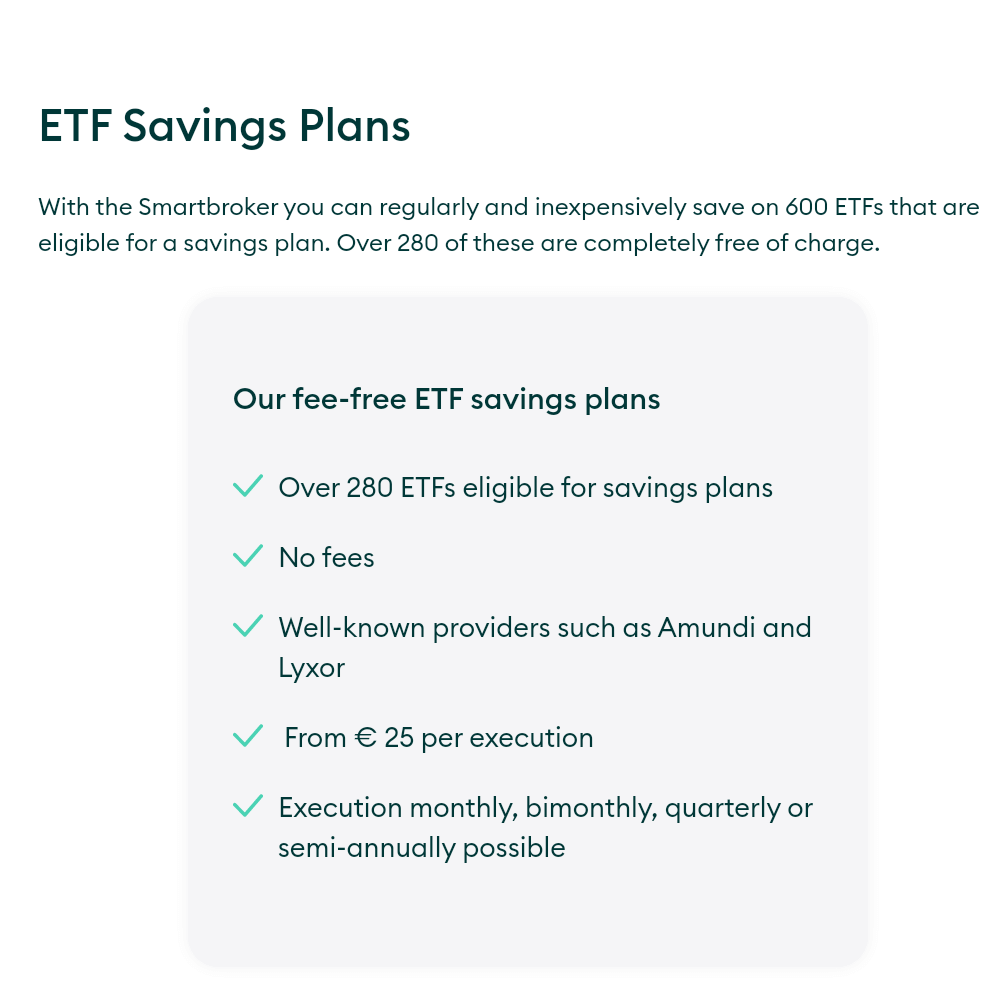 For ETF Savings Plans, they have fee-free ETF savings plans with over 280 ETFs eligible for savings plans. That means no fees for you! Plus, they have well-known providers such as Amundi and Lyxor. Their offers start at only €25 per execution, with monthly, bimonthly, quarterly, or semi-annual options for execution.
You'll be sure to find the perfect saving plan for you!
Buy & Sell Cryptocurrencies Without A Wallet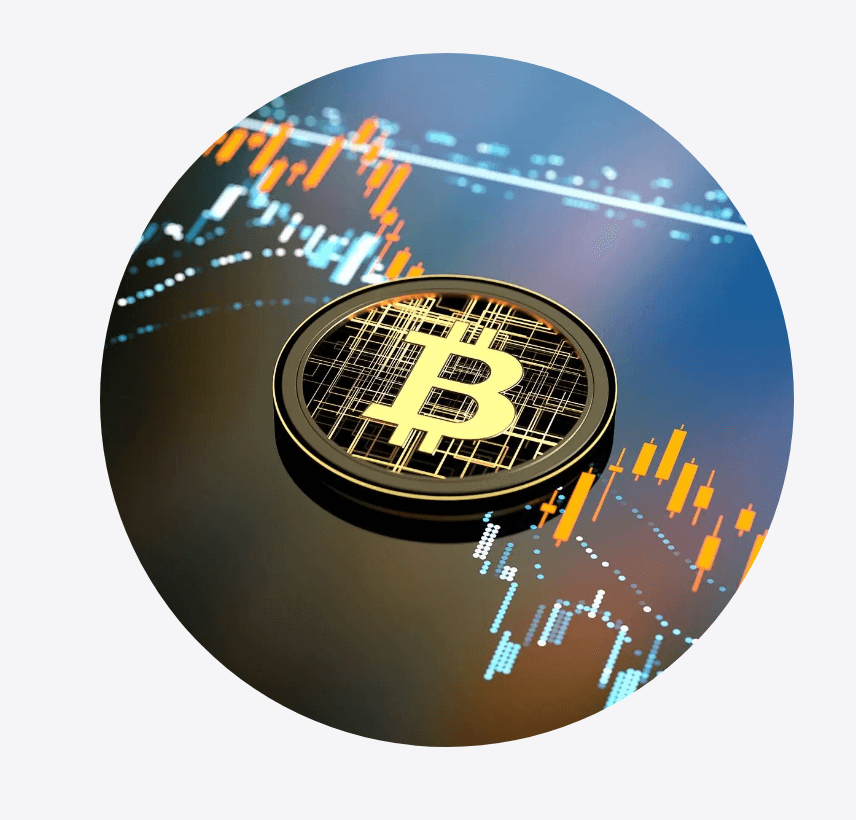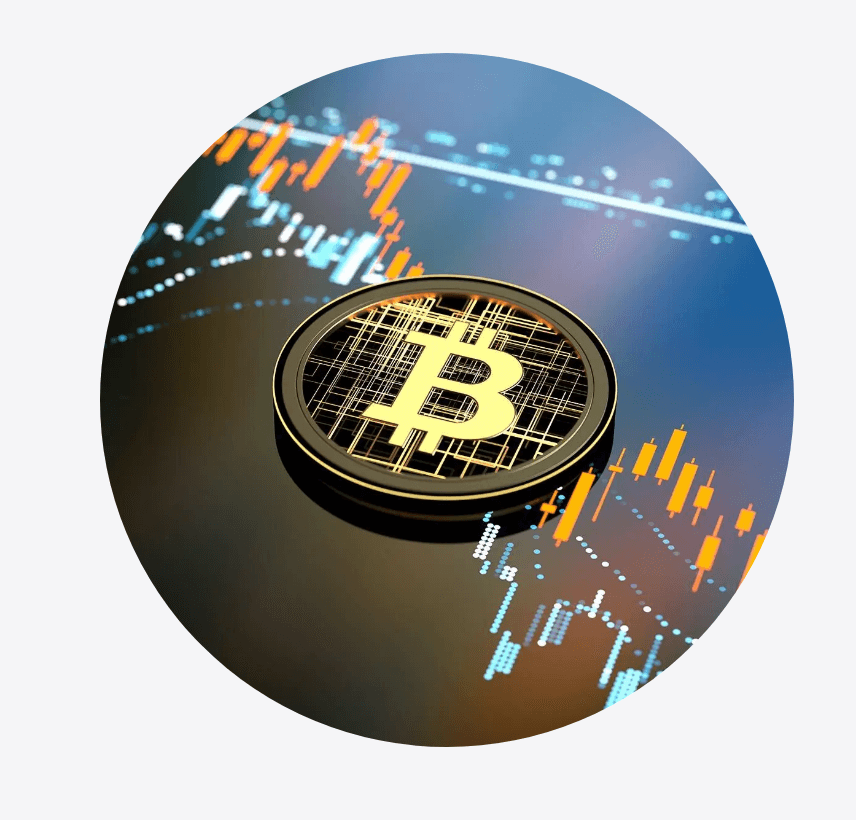 With the easy-to-use platform, you can buy and sell cryptocurrencies without any additional accounts or wallets. In addition, Crypto certificates make it possible to invest in Bitcoin, Ethereum, and other cryptocurrencies without having to manage a wallet. These certificates are traded directly on Smartbroker, via the premium partners Morgan Stanley, Vontobel, HSBC, and UBS.  Also, you can trade them on stock exchanges like Gottex, XETRA, or Stuttgart.
Diversify your portfolio and take advantage of the opportunities afforded by digital currencies today!
Buy Precious Metals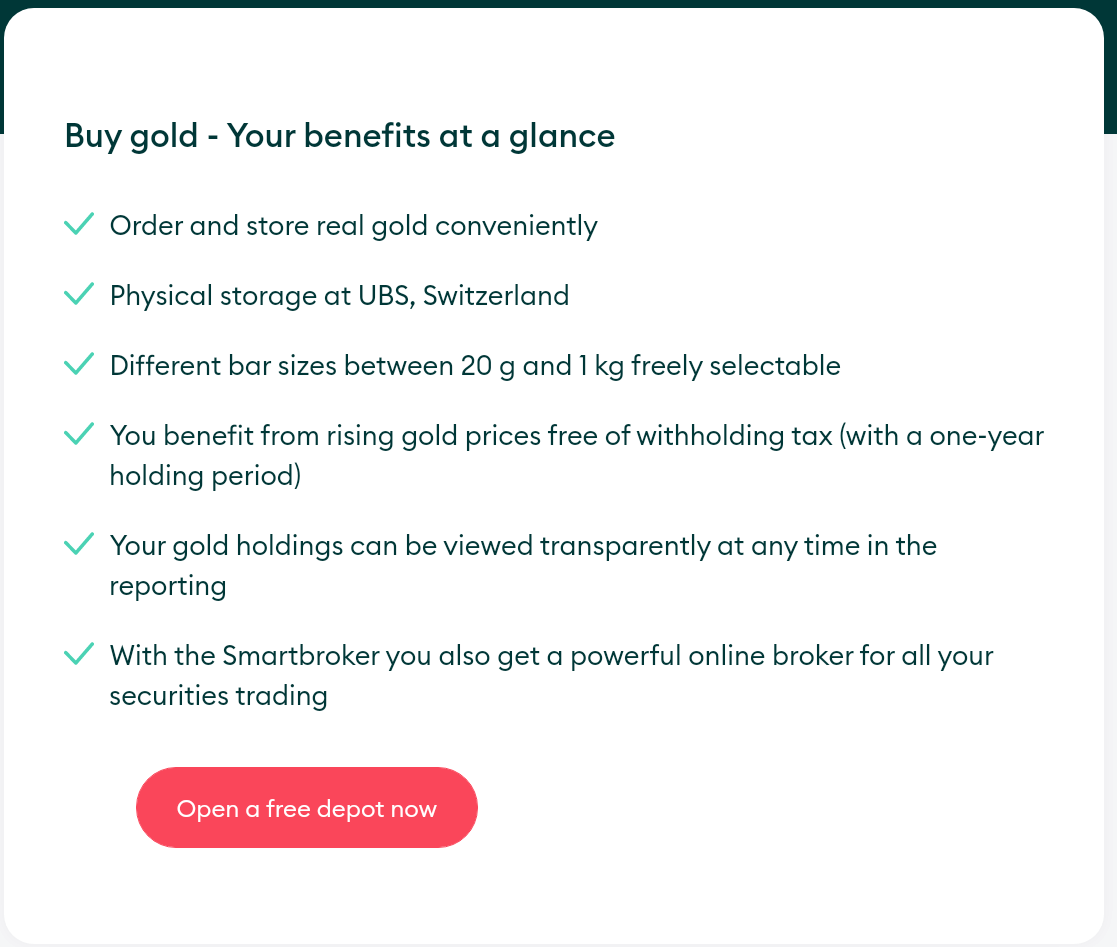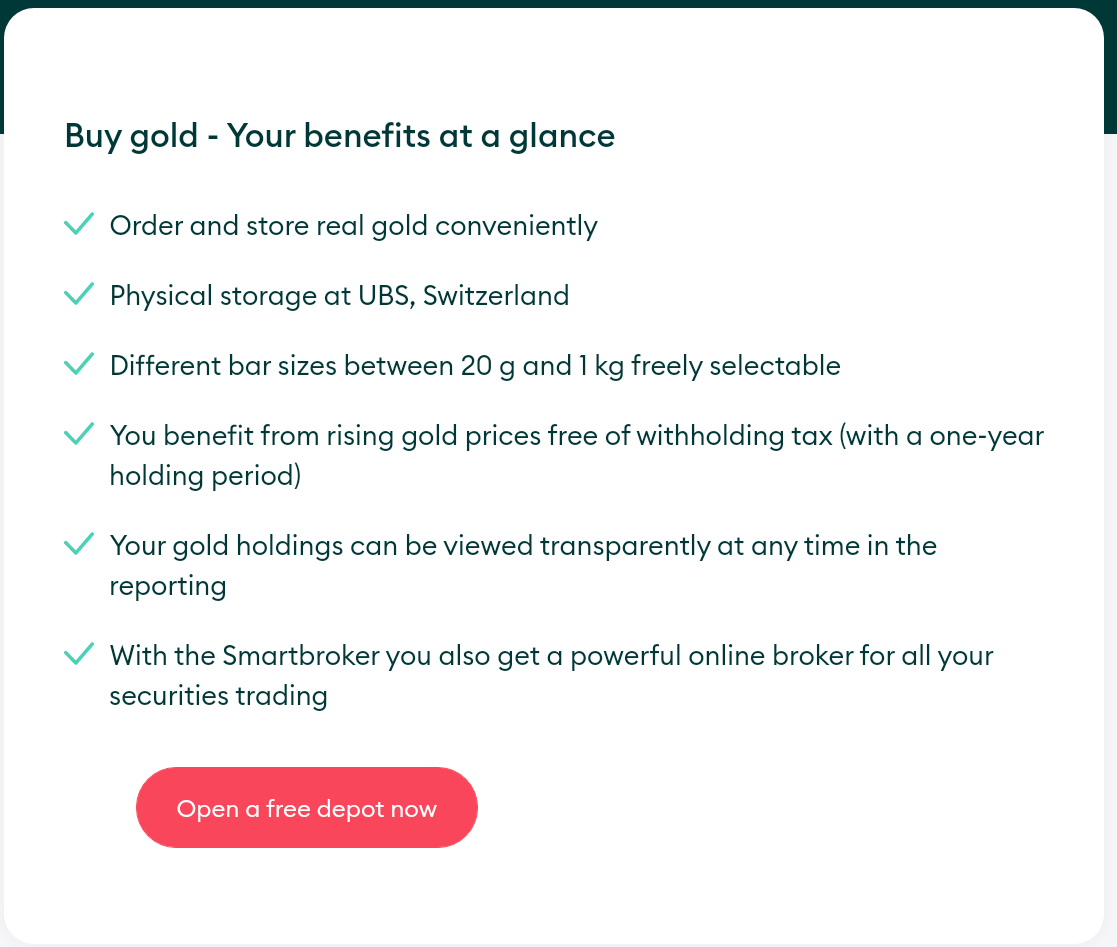 Precious metals are always a hot topic, and gold is no different. When it comes to buying gold, you want to be sure that you're getting the best possible deal. With UBS, you can do just that. With a one-year holding period, you can take advantage of rising gold prices without having to worry about withholding tax. Plus, you can view your gold holdings transparently at any time. And with Smartbroker, you get a powerful online broker for all your security trading needs.
So what are you waiting for? Start investing today!