Bloom Boutique UK presents an exquisite selection of personalised wedding jewellery, all priced under £50. Their pieces beautifully capture the essence of love and commitment, making them perfect for weddings or as heartfelt gifts. From engraved necklaces to customized bracelets, Bloom Boutique offers high-quality, affordable options that add a personal touch to your special day. Discover timeless pieces that symbolize love without breaking the bank.
Bloom Boutique UK Review |  Wedding Jewellery Under £50
Family Eternal Ring and Birthstone Personalised Necklace
Price: £28.00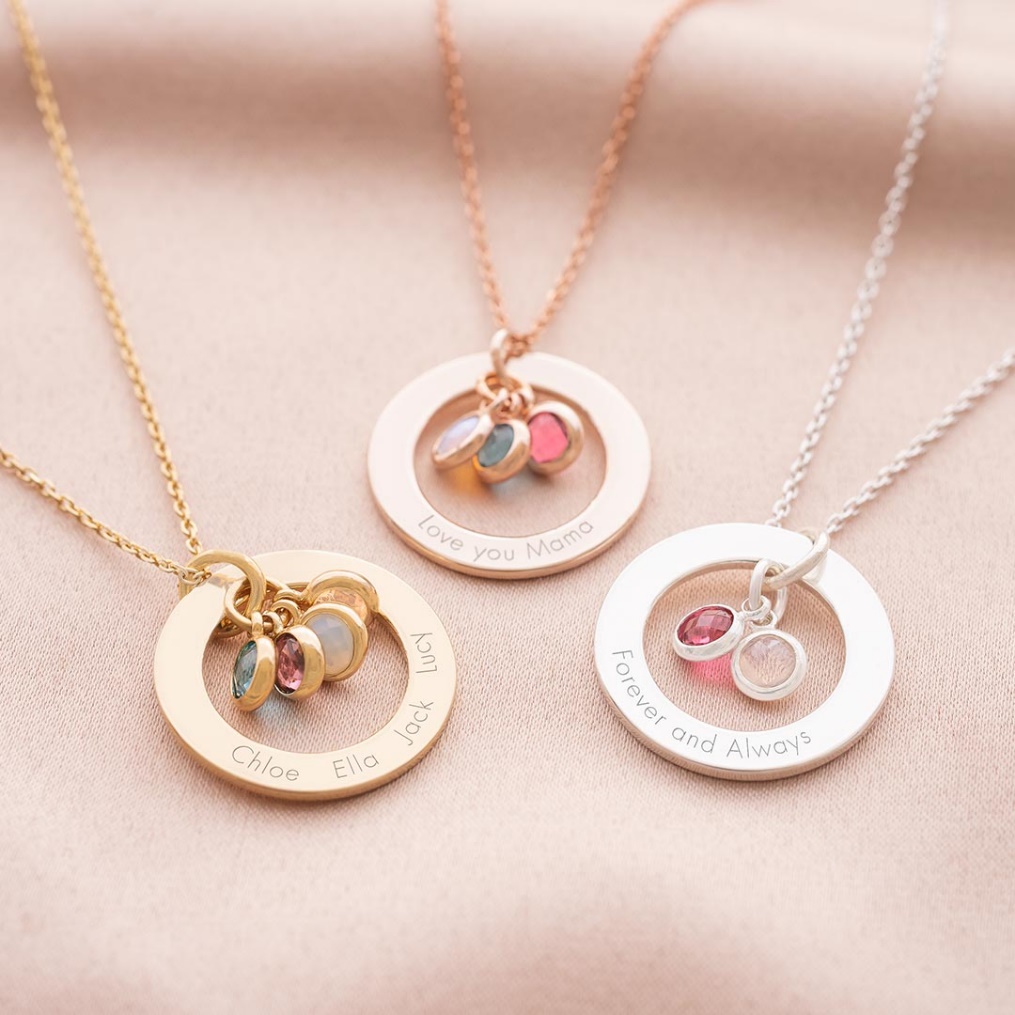 Create a bespoke piece of jewellery for them to wear close to their heart. The Eternal Ring and Family Birthstone Necklace is perfect for pulling the whole family together. Represent loved ones in birthstones and engrave a name or quote around the edge of the symbolic eternal ring. A wonderful Birthday gift for a loving mum or grandmother to represent her unique family.
Craft a symbol of love and family bonds with this Necklace.
Bar And Birthstone Personalised Bracelet Set
Price: £28.00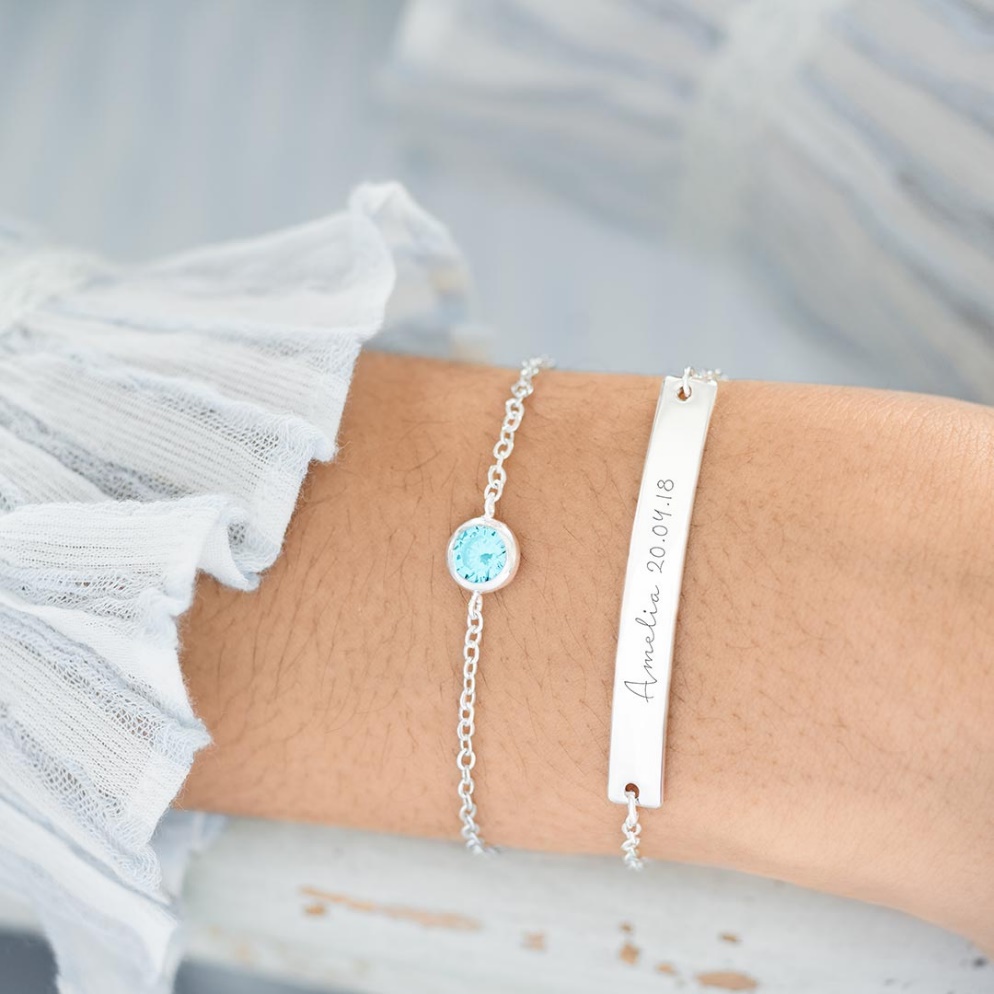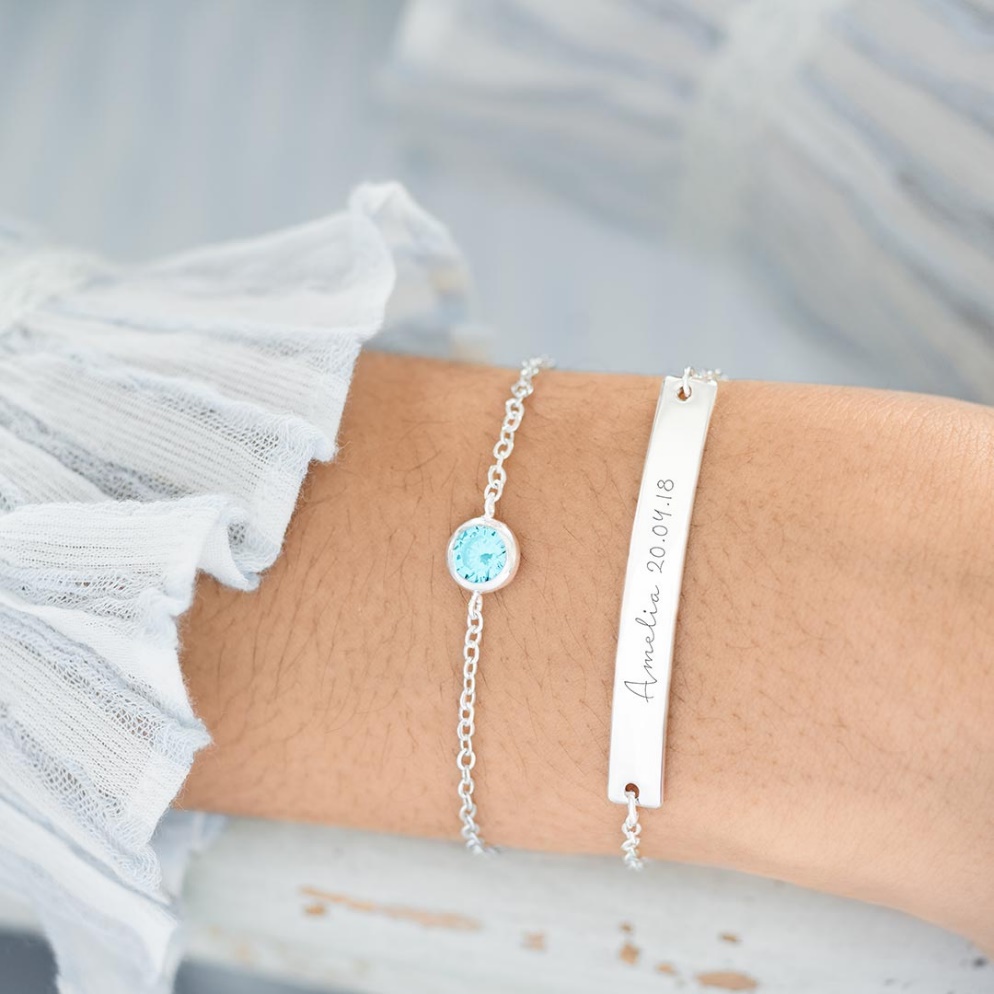 The personalised bar and birthstone bracelet set includes two separate bracelets that they've combined to complement each other. Engrave a name or date on the delicate curved bar and add your choice of Swarovski Crystal Birthstone Charm to a separate chain. Available in a Stunning Silver or Rose Gold Colourway. Personalised with an Engraved Name or Message on a Stunning Bar Bracelet and a Chosen Birthstone Bracelet.
Complete your look with this beautiful Bracelet set!
Sterling Silver Triple Eternal Hearts Personalised Necklace
Price: £46.00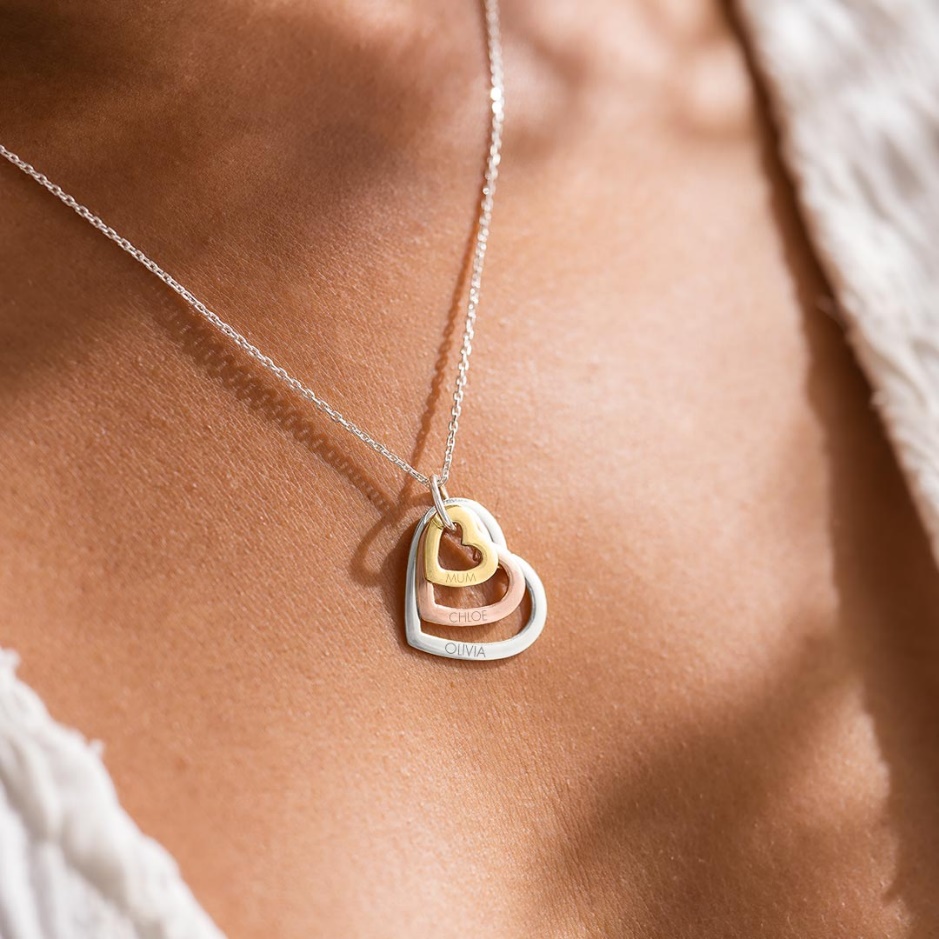 Keep loved ones and family members close to your heart with the Sterling Silver Triple Eternal Hearts Personalised Name Necklace. A stunning symbolic name necklace is available in a choice of mixed metal on a 45cm chain. Suspended at an angle, each heart is individually personalised with initials or names. Create a sentimental accessory for a special birthday or personalised anniversary gift and give her a personalised necklace to treasure.
Cherish your loved ones with this personalised Necklace!
Sterling Silver Turquoise Stone Personalised Hoop Earrings
Price: £38.00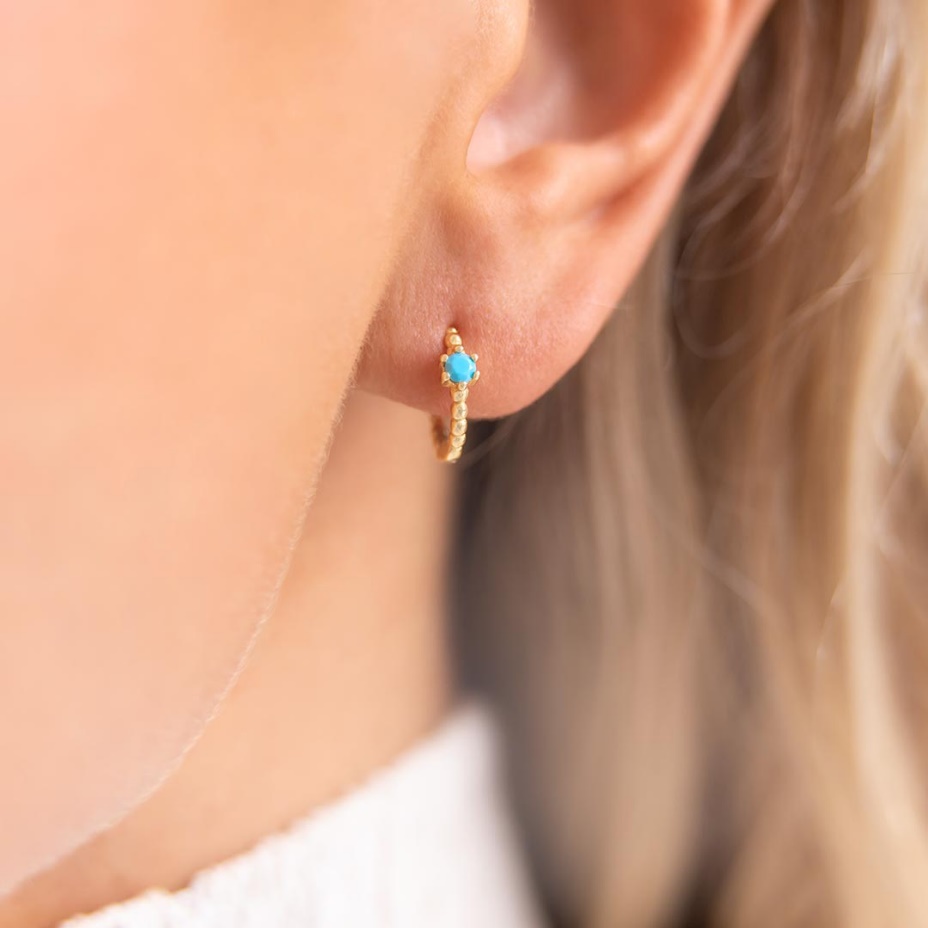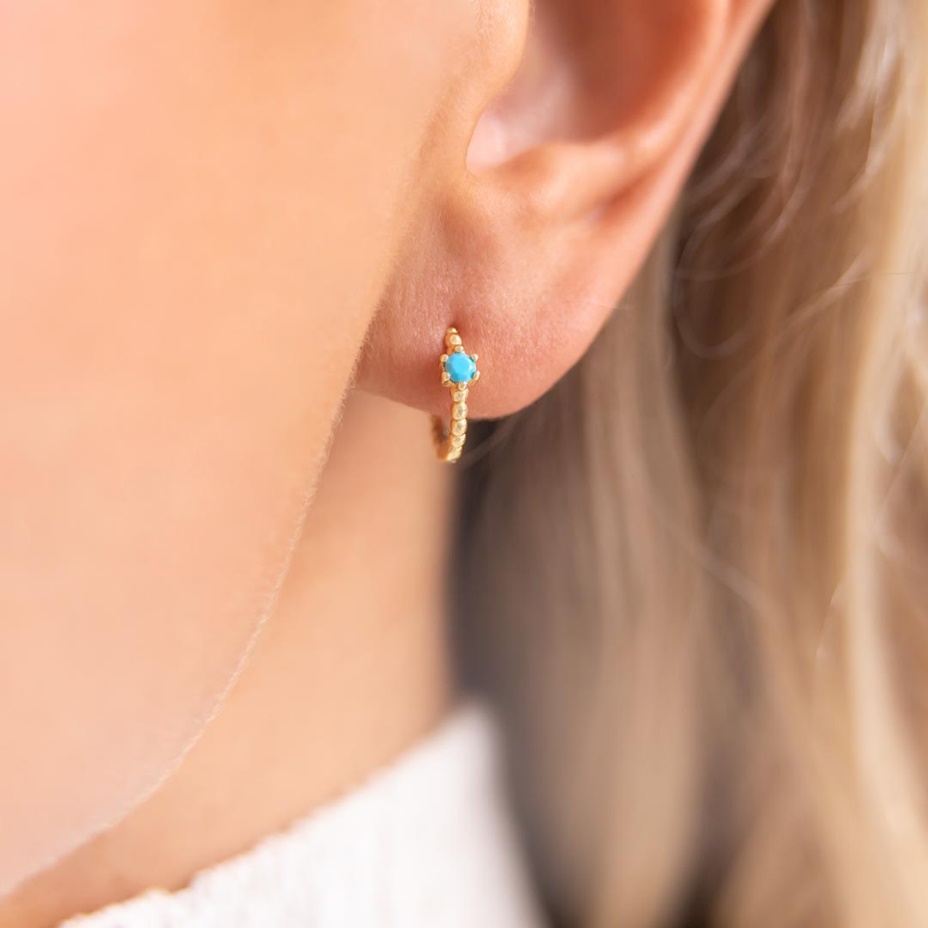 The perfect addition to your ear stack. These 10mm Sterling Silver hoop earrings feature a subtle textured hoop set with a Turquoise stone at the centre. Available in Sterling Silver or gold-plated Sterling Silver with a hinged fastening. Your earrings will come presented on a personalised gift card within a luxury ribbon-tied gift box, making them an ideal gift for someone special.
Perfect for gifting and adorning your ears.
Sterling Silver Personalised Initial Oval Ring
Price: £34.00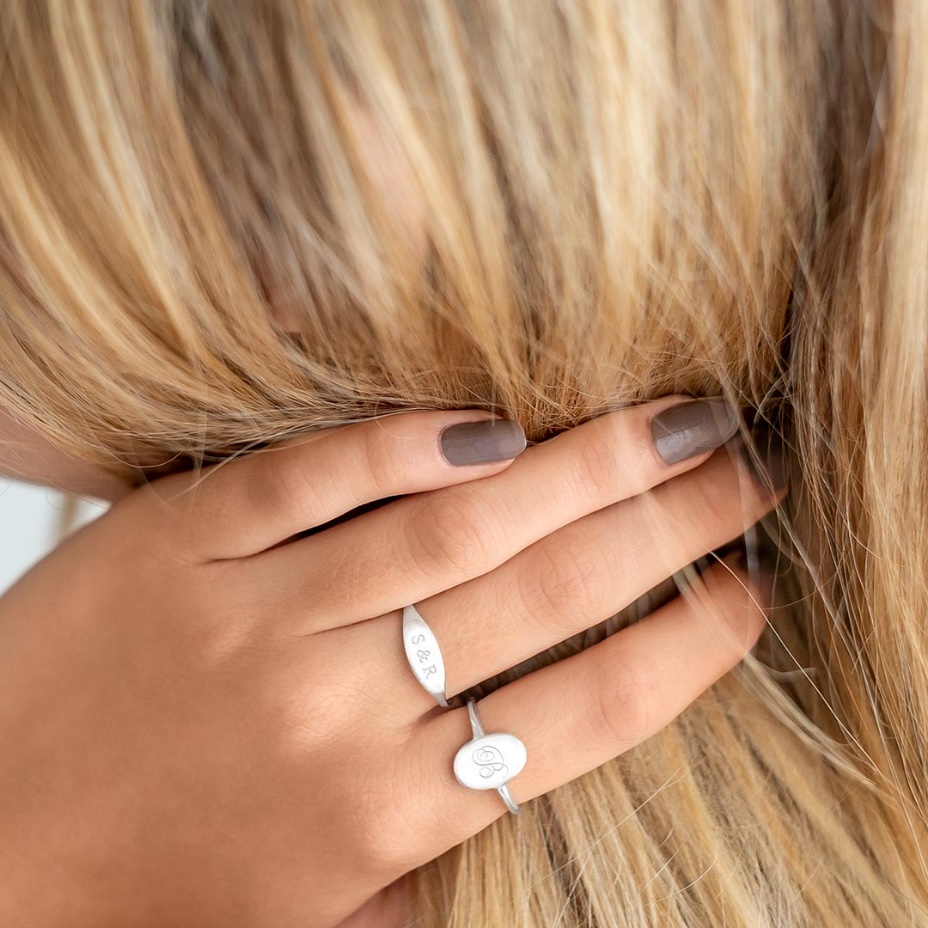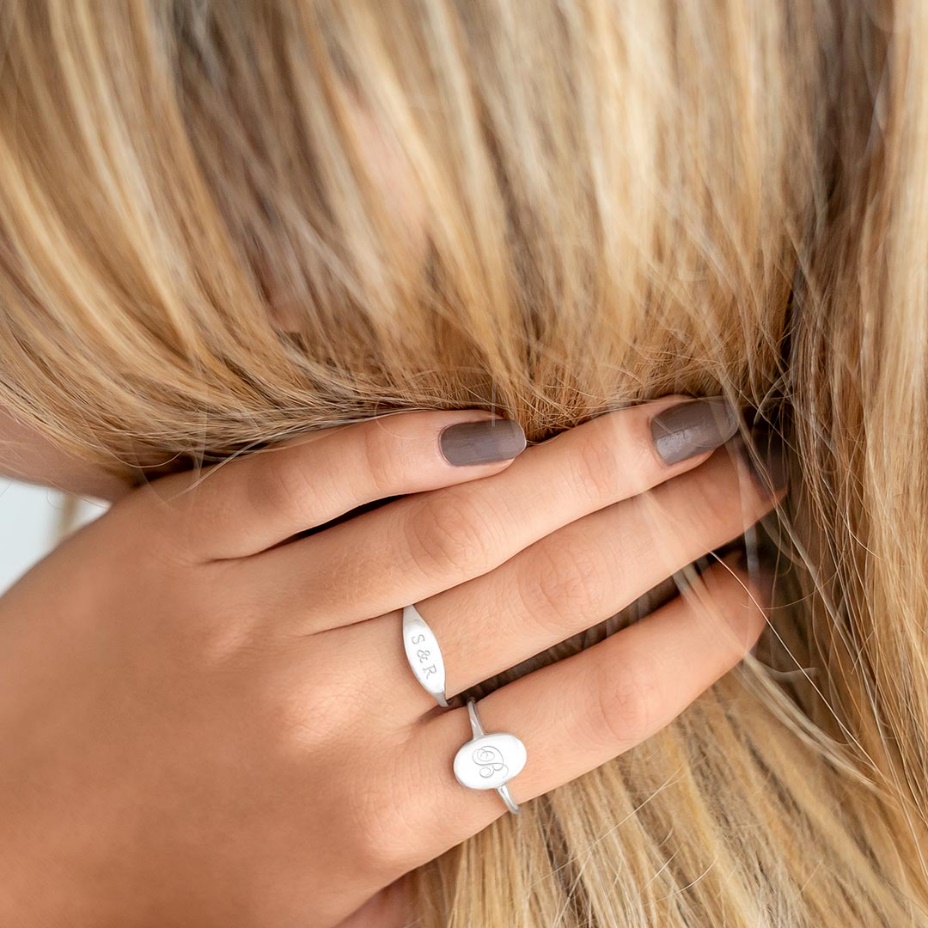 This stunning sterling silver personalised oval signet ring is a modern take on a vintage classic. Made from sterling silver and engraved with a beautiful regency script initial of your choice it is a unique personalised gift for her. Available in sterling silver or gold-plated sterling silver, this personalised engraved signet ring looks great when worn alone or alongside other personalised rings from our collection.
Discover timeless pieces that symbolize love without breaking the bank.