Are you looking to join a mission of holistic change and be part of the sustainability trend, but feel limited by budget constraints? You don't need to miss out on ArmedAngels DE's incredible mission. They're offering you the chance to win €250 and join the forward-thinking journey for a greener future! Sign up with ArmedAngels DE now and join this transformational mission today – without breaking your budget! You won't regret it!
Discover Sustainable Style for Every Day with ArmedAngels DE
ANJANAA
Price: €89.90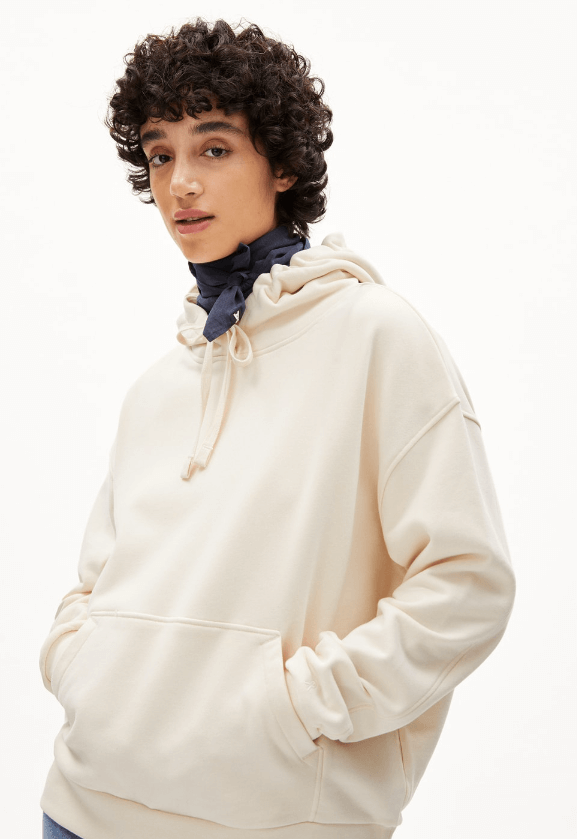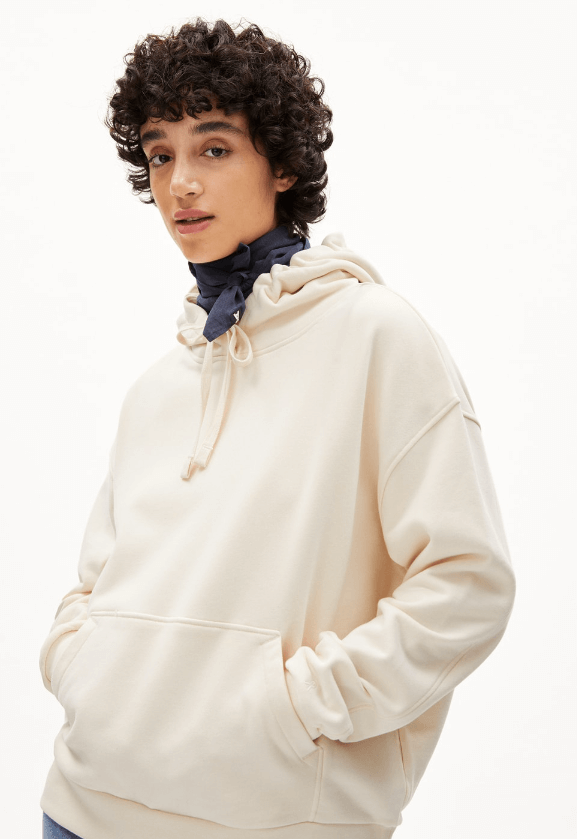 Elevate your comfort and style with the Oversized Fit Sweat Hoodie, crafted from premium organic cotton. Featuring a classic round neck and a minimalist design with no additional details, this hoodie exudes timeless simplicity. The kangaroo pocket adds both functionality and a touch of relaxed charm. With its monochrome finish, long sleeves, and comfortable oversized fit, it's a versatile addition to your wardrobe. Ethically produced in Barcelos, Portugal, by Valerius Têxteis SA, you can enjoy both fashion and peace of mind knowing you're wearing a sustainably made garment.
Embrace comfort and quality with this wardrobe essential!
KARDAA
Price: €39,90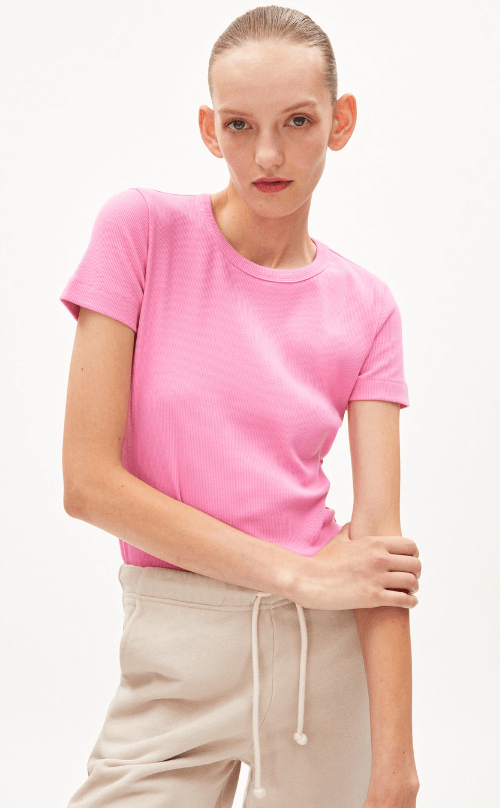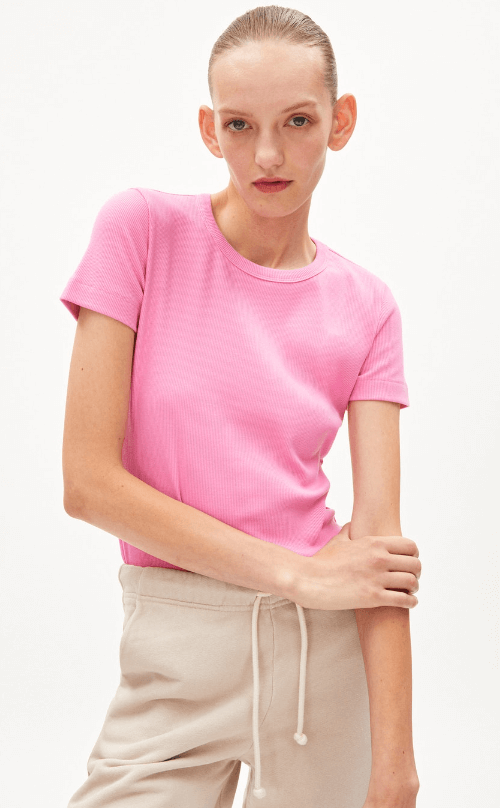 The Karda Rib T-Shirt is a versatile addition to your wardrobe crafted from an organic cotton mix for both style and sustainability. This shirt features a classic round neck and a clean, minimalist design with no pockets or closures, maintaining its monochrome aesthetic. The short sleeves provide a comfortable and casual look, making it ideal for various occasions. Whether you dress it up or down, you'll appreciate the blend of fashion and eco-consciousness in this stylish tee.
Upgrade your collection with the Karda Rib T-Shirt, a testament to the beauty of simplicity and responsible fashion.
BAARO COMFORT
Price: €69.90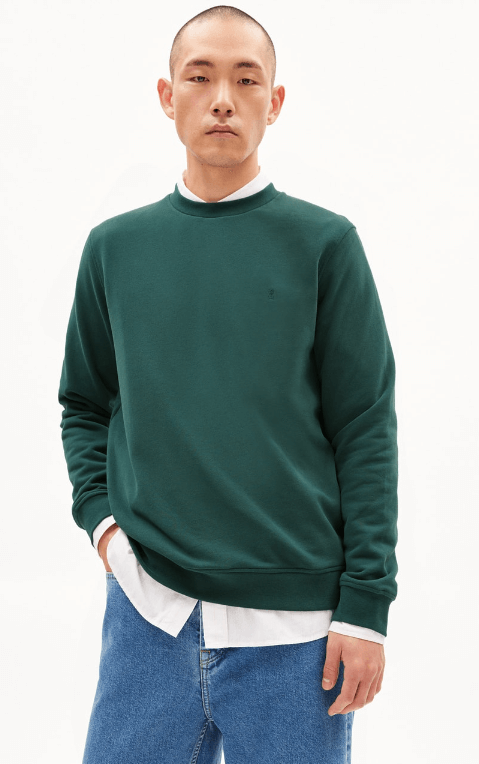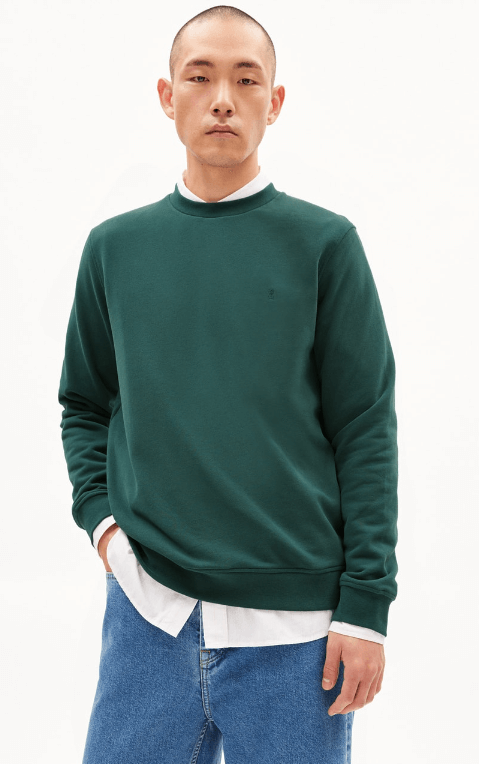 The Baaro Comfort Sweatshirt is a wardrobe essential that combines style and sustainability. Crafted from an organic cotton blend, this sweatshirt features a classic round neck and boasts intricate knitting details, adding a touch of sophistication to your casual look. With a regular fit and long sleeves, it offers both comfort and versatility. The monochrome design keeps it sleek and modern, while the absence of pockets and closures ensures a clean and minimalist appearance.
Elevate your fashion game while supporting eco-conscious choices, because looking good should also feel good.
ARAACE SMALL THERMAL
Price: €89,90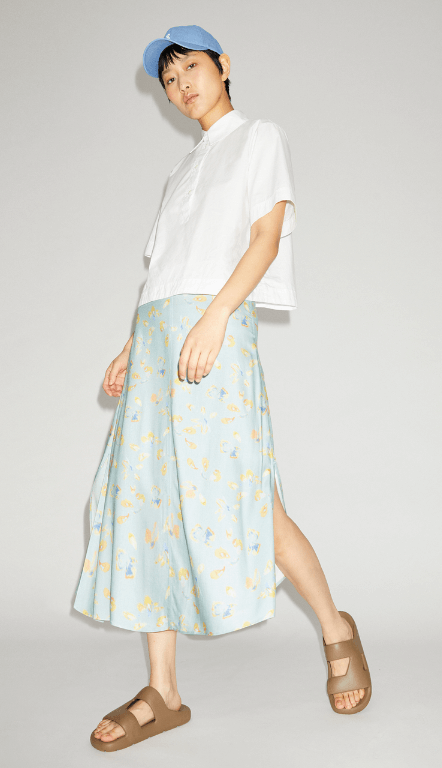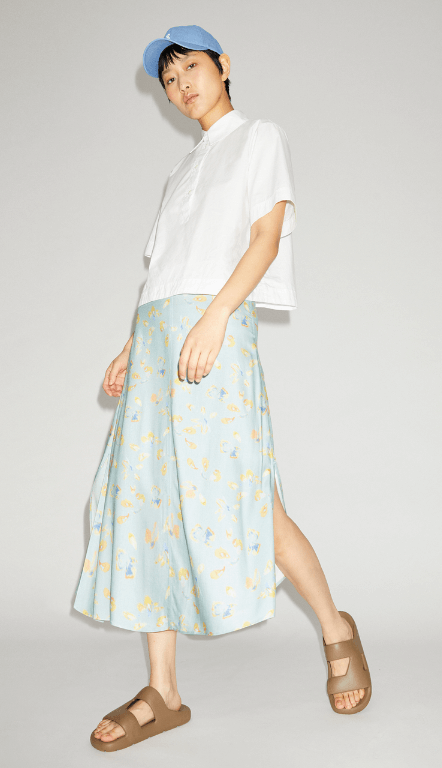 The Araace Small Thermal is a stylish and eco-friendly addition to your wardrobe. Made from 100% Lenzing Ecovero viscose, this top not only looks great but also promotes sustainable fashion. With a regular fit and a unique print pattern, it adds a touch of flair to your outfit. Whether you wear it on its own or as a layering piece, the Araace Small Thermal offers both style and comfort.
Get this stylish, eco-friendly skirt now!
LEANDRAA HANDRAA
€129.90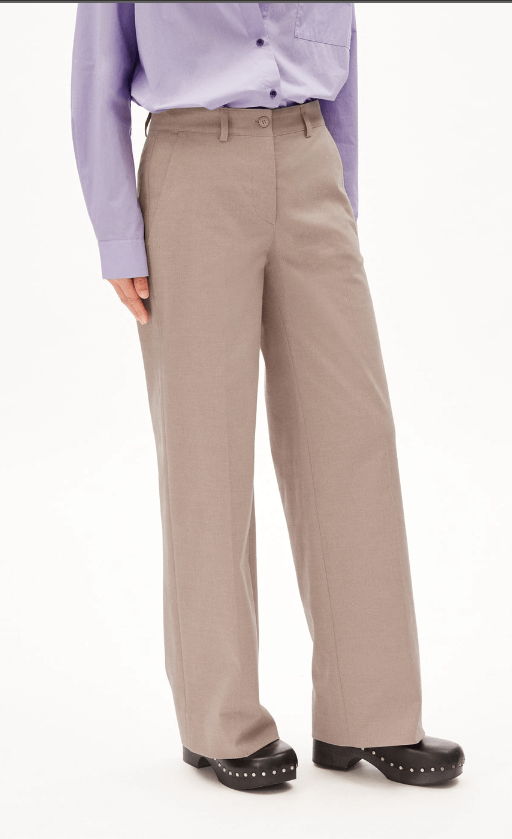 The Leandraa Handraa Regular Fit Trousers is a sustainable and stylish choice for your wardrobe. These trousers are made from an organic cotton mix, offering both comfort and eco-friendliness. With convenient side pockets and a zipper closure, they blend practicality with fashion. The monochrome design adds versatility, making them suitable for various occasions. Whether you dress them up for a formal event or keep them casual, these trousers are a reliable choice.
Order it now and be comfortable all day!