Finding the proper blend of performance, usefulness, and aesthetics has become more crucial than ever in the quickly developing field of home computing. Enter the world of all-in-one desktop computers, a type of computer that combines a sleek look, powerful internals, and a clutter-free configuration. In this AO review, we look at several high-quality all-in-one desktop computers that claim to revolutionize your home office experience.
AO Review | The All-In-One Desktops Revolutionizing Home Offices
Acer Aspire C22-1600 21.5″ All In One – Intel Pentium Silver 256GB SSD – Black
Price: £529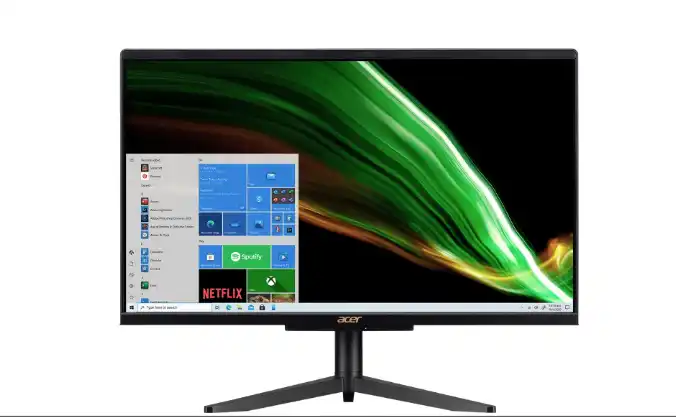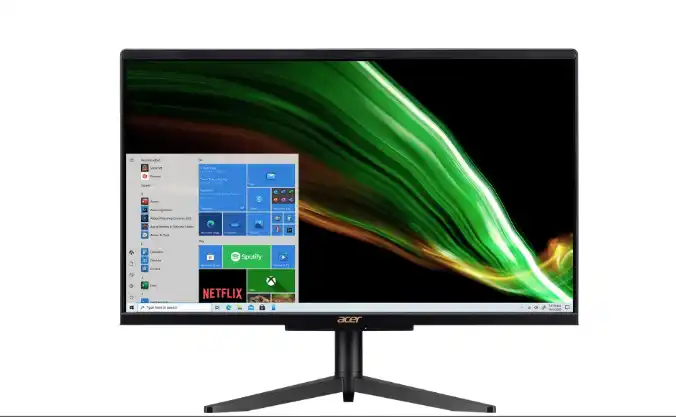 Give your home office a glow-up with this Acer Aspire all-in-one desktop. It'll keep everything sleek and clutter-free since it's all built-in. Plus, the Intel Pentium Silver processor and 4GB of RAM means it's great for everyday tasks too, from emailing and online shopping to video calling family and streaming music.
Streamline your workspace with elegance and efficiency.
HP 24-df1036na 23.8″ All In One 2023 – Intel Core i3 256GB SSD – Snow White
Price: £549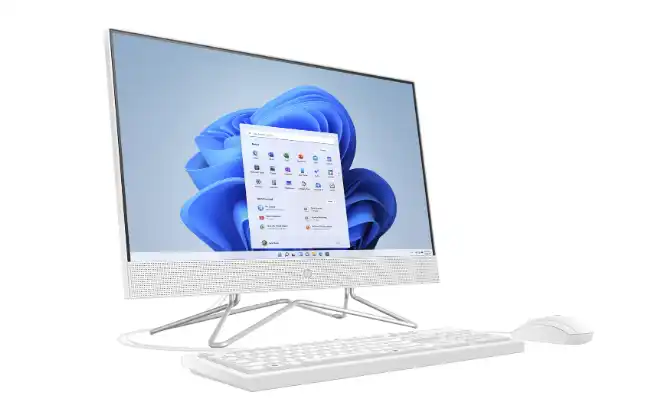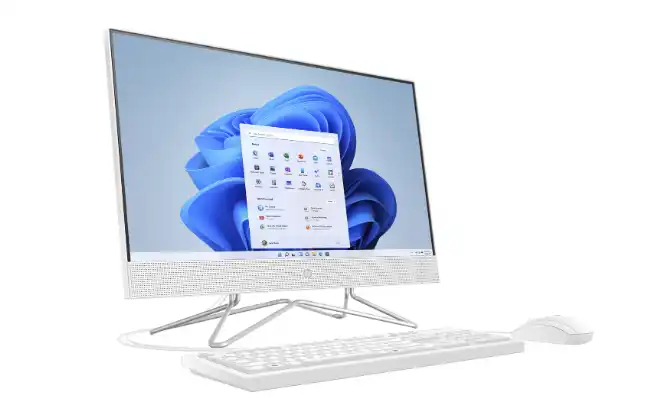 Get your home office set up in one fell swoop with this HP All-in-One PC. Thanks to its Intel Core i3 processor with 8GB of RAM, you can catch up on your favorite podcasts while you craft the best presentation your colleagues will ever see. And there's plenty of room to organize those precious work docs with the 256GB SSD.
Experience crisp performance and clutter-free convenience.
Asus A3402WBAK 23.8″ All In One – Intel Core i3 256 SSD – Black
Price: £499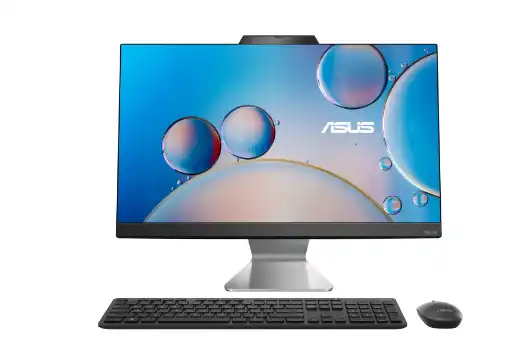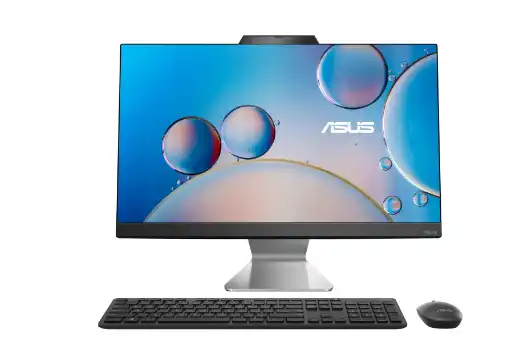 The Asus A3402WBAK 23.8″ All In One exemplifies both elegance and efficiency. With an Intel Core i3 CPU and 8GB of RAM, this ASUS desktop easily tackles daily multitasking. The 256GB SSD meets storage requirements while also promoting speedier performance. The Full HD display provides crisp pictures and reduces eye strain during extended use.
Discover the perfect blend of performance and aesthetics.
Lenovo IdeaCentre 3 23.8″ All In One – AMD Athlon 256GB SSD – Black
Price: £499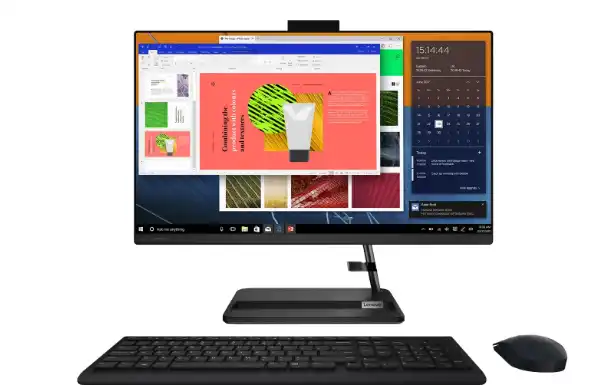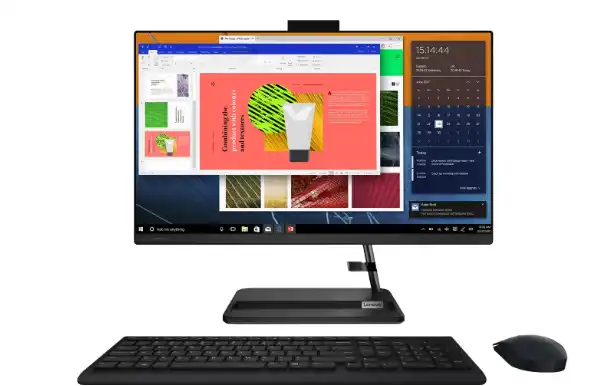 The Lenovo IdeaCentre 3 23.8″ All In One with an AMD Athlon CPU and 4GB of RAM is a good alternative for individuals looking for simplicity and performance. This model, designed for basic multitasking, guarantees smooth performance even while managing spreadsheets and audio playing. The 256GB SSD provides enough of space for important papers, and the speedy loading times increase productivity.
Embrace hassle-free multitasking and seamless functionality.
Asus M3700WYAK 27″ All In One – AMD Ryzen 5 512GB SSD – White
Price: £569 was £799 Save £230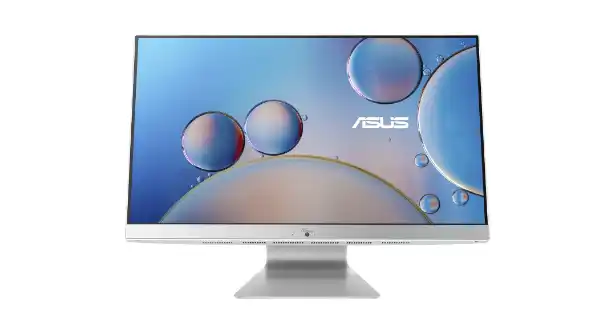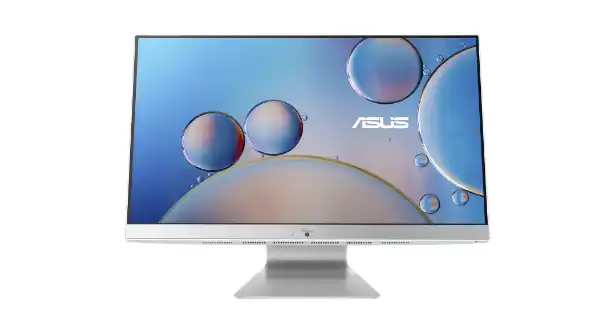 The powerful AMD Ryzen 5 processor, 8GB of RAM, and spacious 512GB SSD set the Asus M3700WYAK 27″ All In One apart. This combination ensures effortless multitasking and smooth transitions between tasks. The large storage capacity accommodates data and audiovisual information, while the AMD Ryzen 5 CPU improves video and picture editing skills. The large 27-inch Full HD display produces spectacular graphics, making it ideal for content creation and consumption.
Get yours today and experience efficiency in every detail.
The future of home computing has arrived, and it's all in one place.