The Eason brand is one of the best-known and most respected in Ireland and its vision is To Inspire and Engage Minds of All Ages. Best known as Ireland's leading retailer of books, stationery, news, and magazines. Get your kids hooked on reading with the top 5 kids, teens, and young adult bestsellers on Eason IE.
Find Your Kids Favorite Books From Eason IE Bestseller
CAT KID COMIC CLUB 4 COLLABORATIONS
Price: Now €10.99 Was €15.40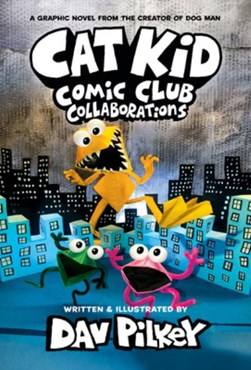 The Cat Kid Comic Club learns to collaborate in this creative, funny, and insightful graphic novel by Dav Pilkey, the author, and illustrator of Dog Man. Created with a kaleidoscope of art styles and paired with Pilkey's trademark storytelling and humor, Collaboration fosters creativity, collaboration, independence, and empathy. Plus, the pull-out poster in our Exclusive Edition is the perfect addition to any young reader's room!
Get the right book for your monster kid.
GREAT IRISH HISTORY BOOK
Price: Now €19.99 Was €24.99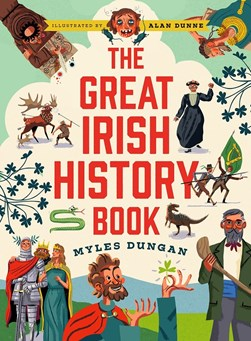 Join historian Myles Dungan as he guides you through the history of our amazing island. Discover leaders, thinkers, and fighters, and learn how our ancestors lived and worked in forts, castles, and cottages. With clear text and bright illustrations, this book is for anyone who wants to understand more about Ireland, its history, and its people.
A perfect book for kids to learn about history.
THE FRIENDSHIP FAIRIES
Price: Now €6.74 Was €8.99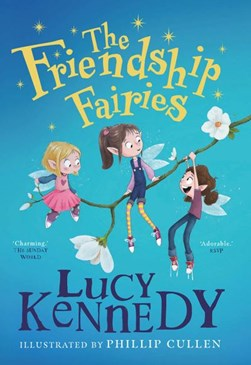 Emme, Holly, and Jess are just like regular girls, always messing and having fun. But they're also fairies, and instead of regular schooling, they go to friendship classes, where they learn all about being kind and having good manners. Then they're sent out into the human world to teach children what they've learned. This book will appeal to all small children who are trying to make friends while having a laugh along the way.
Order this vibrant and fun-filled book!
GRANNYSAURUS H/B
Price: Now €11.99 Was €12.99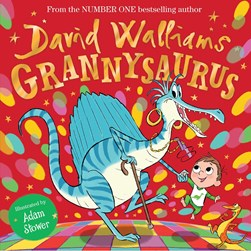 A boisterously funny new picture book from David Walliams, perfect for young dinosaur fans. One night, Spike creeps downstairs in his pajamas to find that his granny has turned into a dinosaur – GRANNYSAURUS! There are dinosaurs BOOGYING in the living room. it's a DINO DISCO! Spike wants to stay up and party too. Children will love to dance their way to bedtime with this exciting story full of spectacular surprises.
DIPER ÖVERLÖDE – DIARY OF A WIMPY KID
Price: Now €12.99 Was €18.20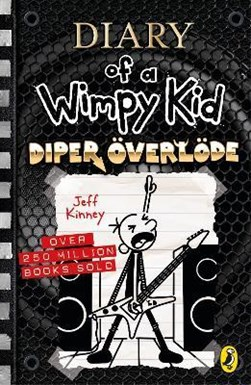 Diary of a Wimpy Kid: Diper Överlöde is the seventeenth book in the Diary of a Wimpy Kid series by Jeff Kinney. The story follows Greg Heffley as he reluctantly joins his brother, Rodrick Heffley, in Heavy Metal. But Greg soon learns that rock 'n' roll life isn't as glamorous as it sounds. Diary of a Wimpy Kid fans won't want to miss this latest installment.
Order this book to improve your kids' reading skills and get them interested in reading!
With everything from fiction bestsellers to educational resources, Eason IE is your one-stop shop for all things books!