At Tales & Tails DE, they believe that their four-legged companions deserve nothing but the best. That's why they've crafted a range of high-quality, delicious dog food products to keep your furry friends happy and healthy. From soft dry food bursting with fresh fish to delectable lamb-infused treats for puppies, they have something to satisfy every canine craving. Join them as we dive into the world of Tales & Tails DE and explore the exceptional offerings that will leave your dogs wagging their tails in delight.
Tales & Tails DE – Pet Happiness in Every Bite
Soft dry food – dog food with fish
Price: €33.99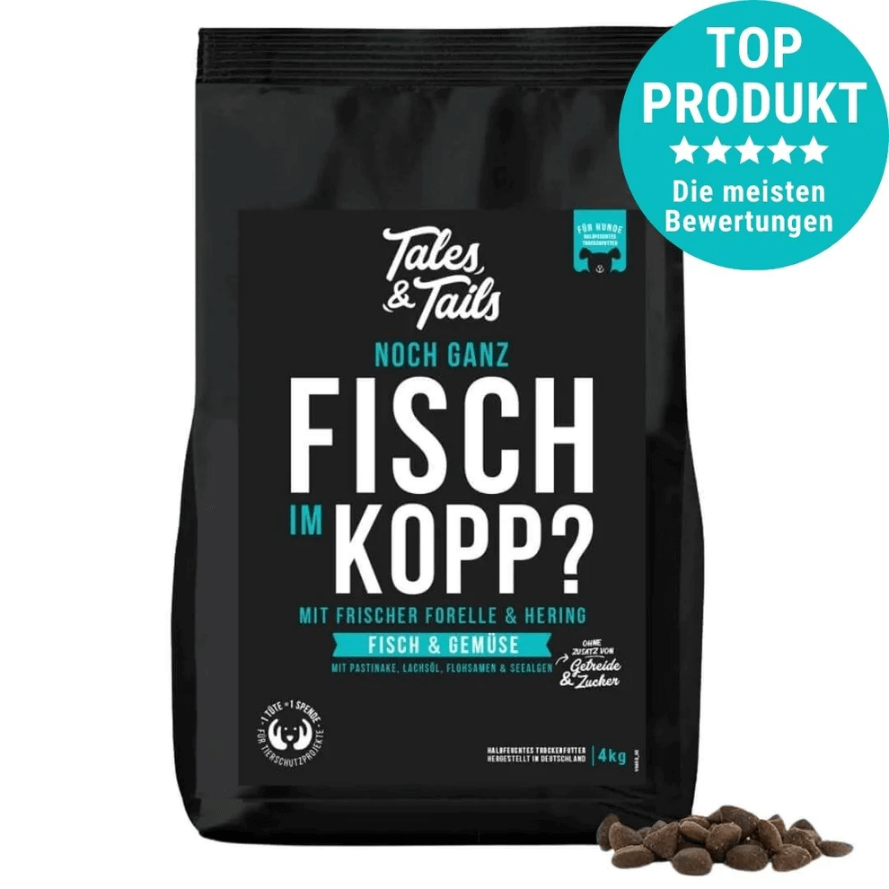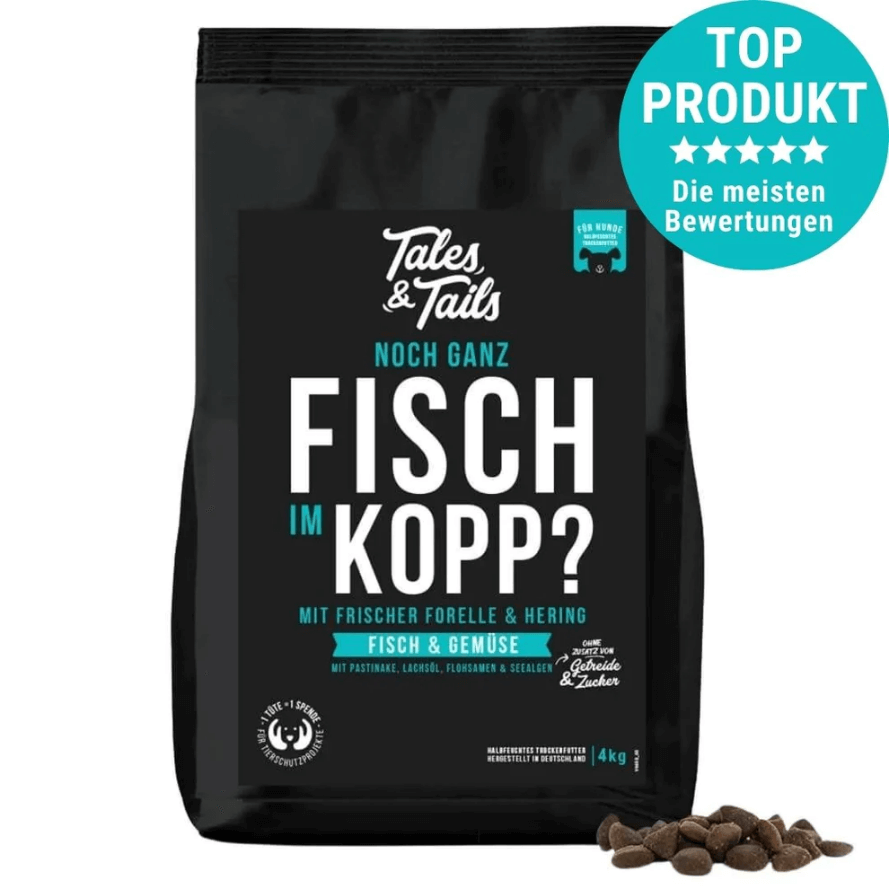 Let's go with it because you've rarely seen so much fresh fish in one bag. Whole fresh trout and whole fresh herring in their juiciest form. And as you know, your furry friends can never get enough of fish, because fish is delicious and good for natural fur and skin. High-quality soft dog food for an extra juicy taste, without any added sugar or grain.
Soft dry food for puppies with lamb
Price: €42.49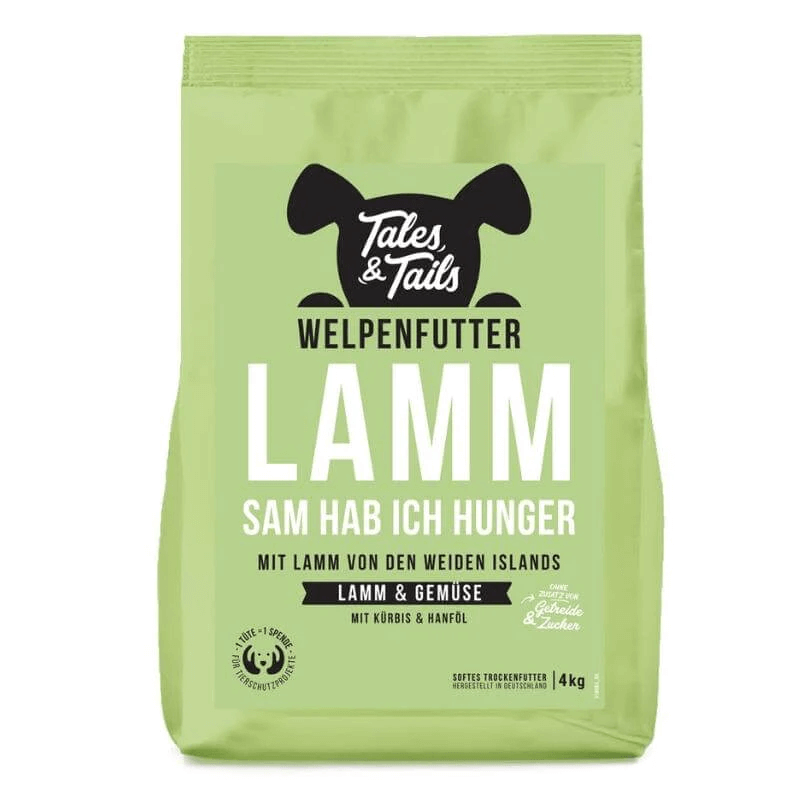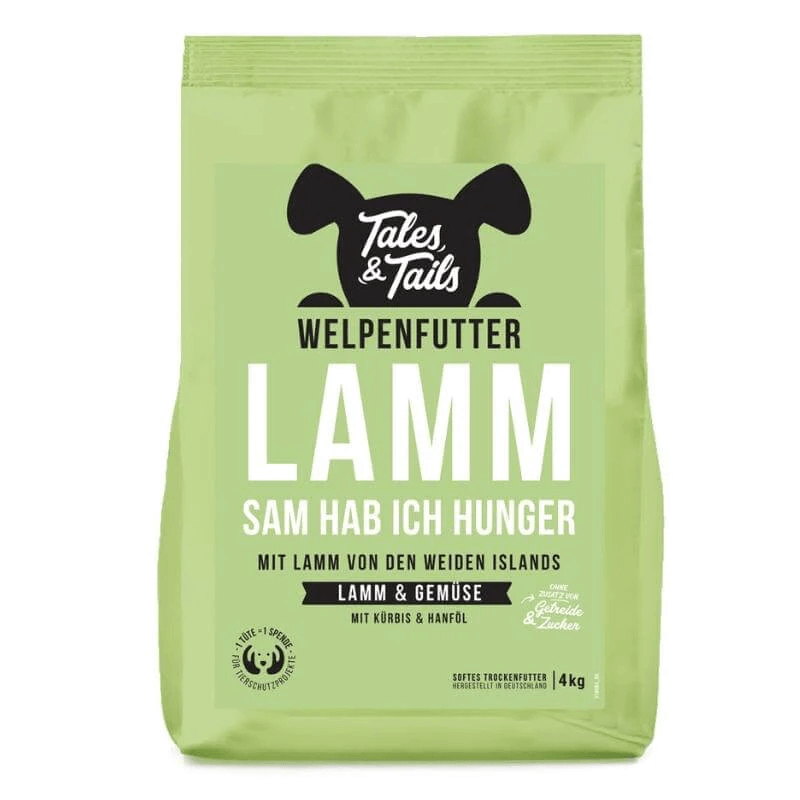 LammSam, your little darling is becoming very hungry so that he doesn't just fill his stomach, but is also provided with everything he needs to grow up and become strong, they have developed this lamb-tasty and delicious puppy food for you.
Order now and watch your puppy thrive!
Monoprotein package duck
Price: €28.87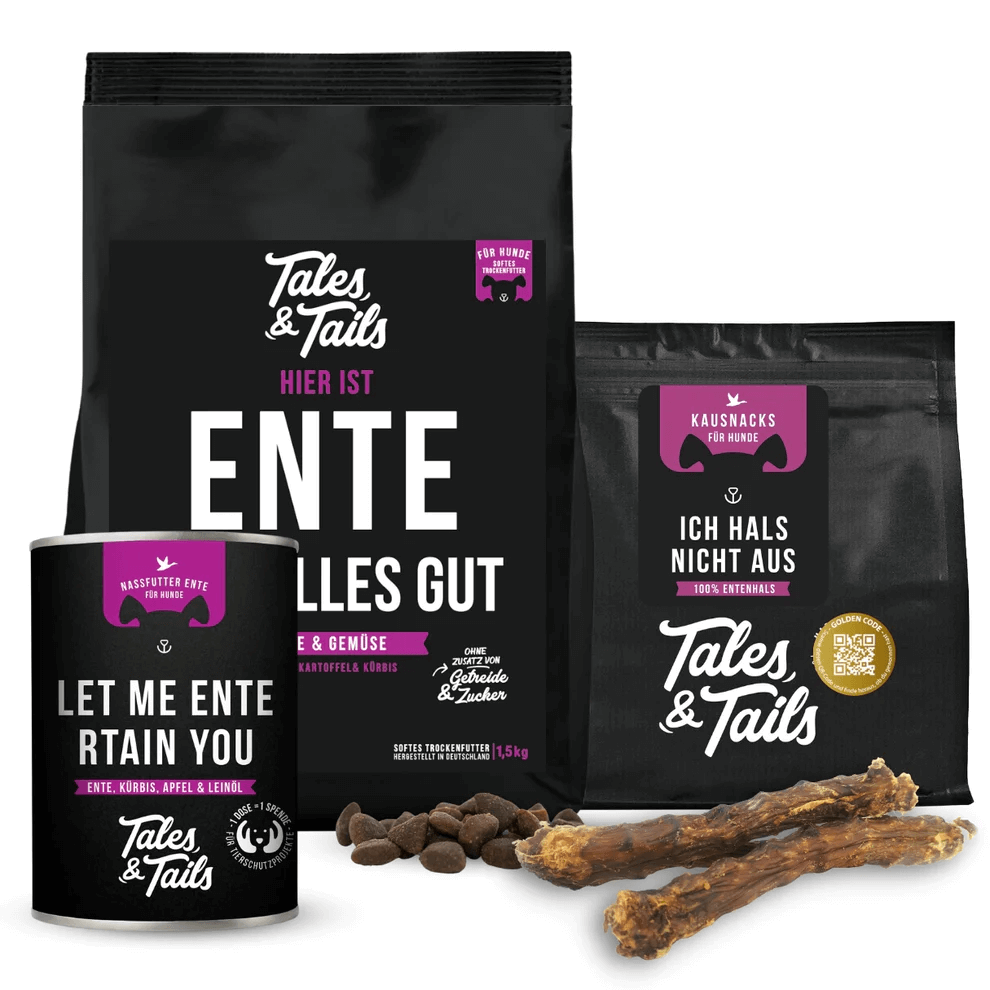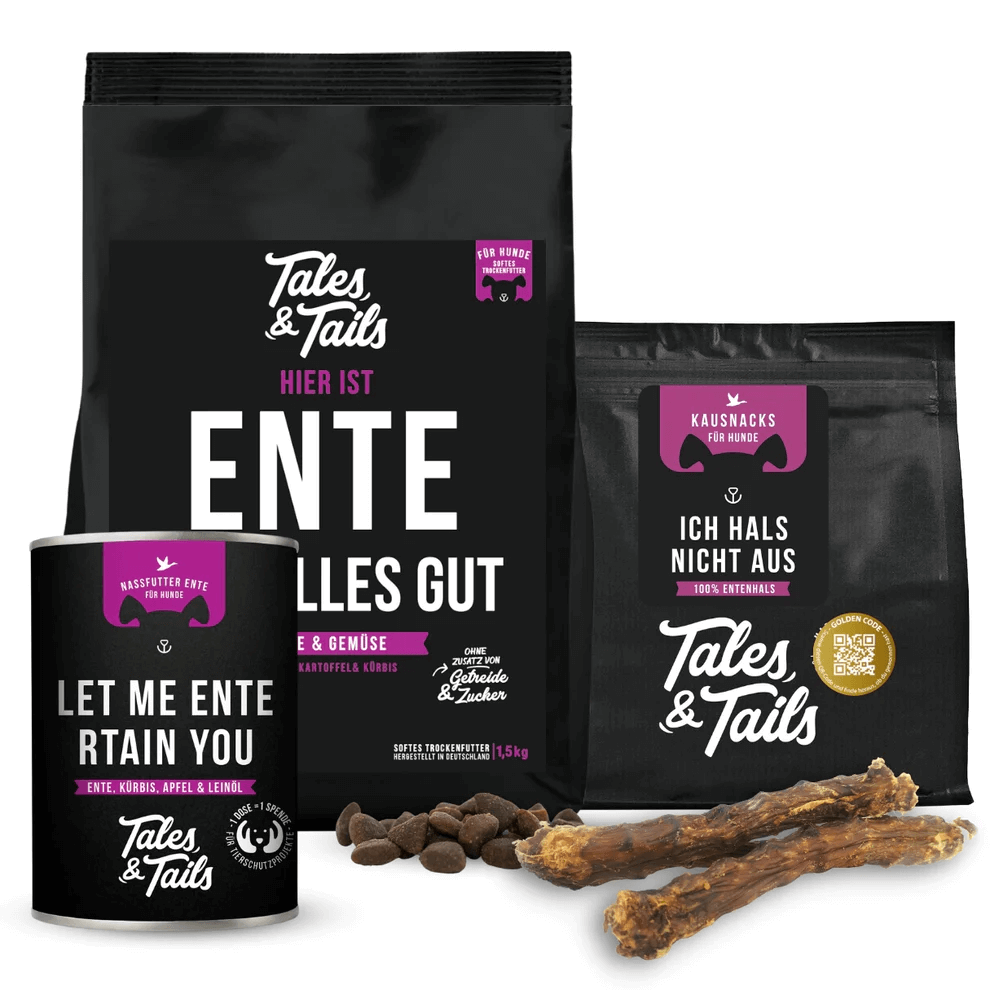 The duck monoprotein package for dogs offers a delicious selection of high-quality products specifically tailored to the needs of your beloved four-legged friend. This package contains three different treats made exclusively from ducks that are not only delicious but also healthy.
Give them a taste of pure joy today!
Sample pack of dog treats
The most popular snacks in the package
Price: €16.12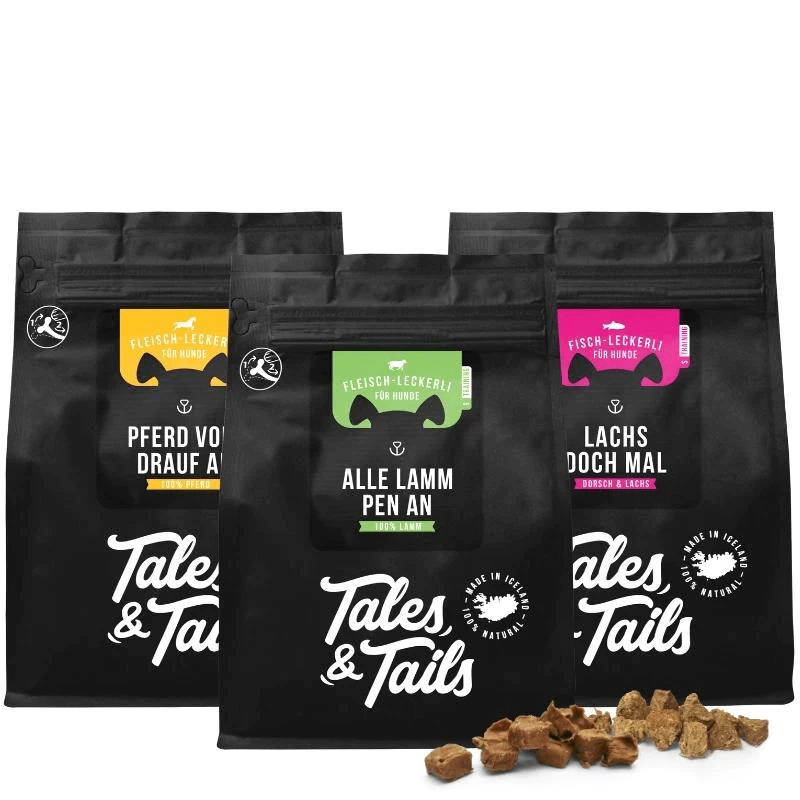 Are you looking for a package with natural, small treats for training and reward? Then you are exactly right here! In their small package, you will find their three most popular types of treats for training. In their large package, your dog can also enjoy the best chewing items to reward and nibble on!
Reward them with a little love from Tales & Tails DE!
Mixed package of wet food meat
Price: €33.92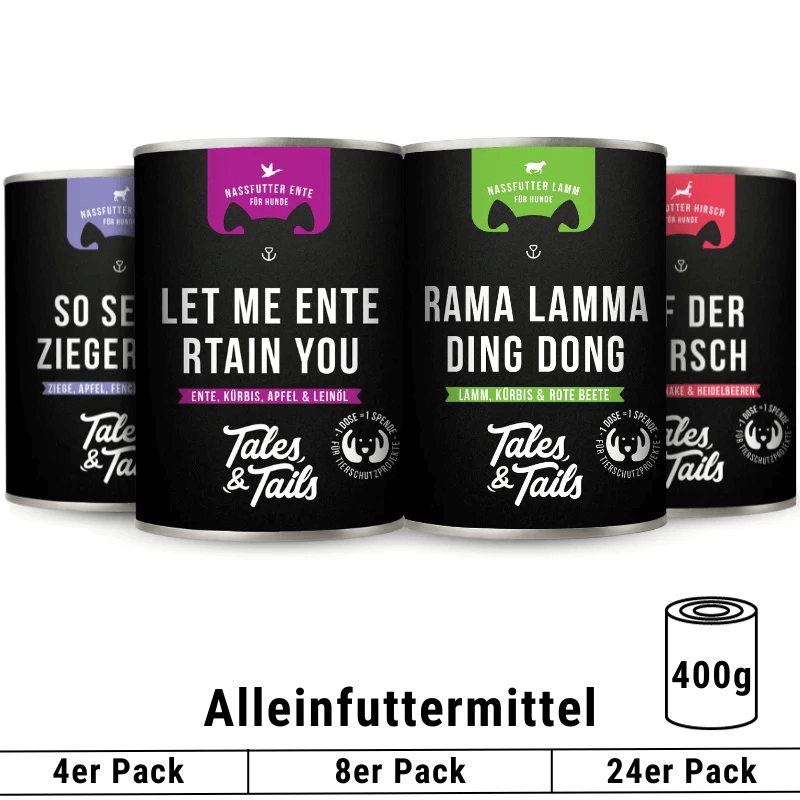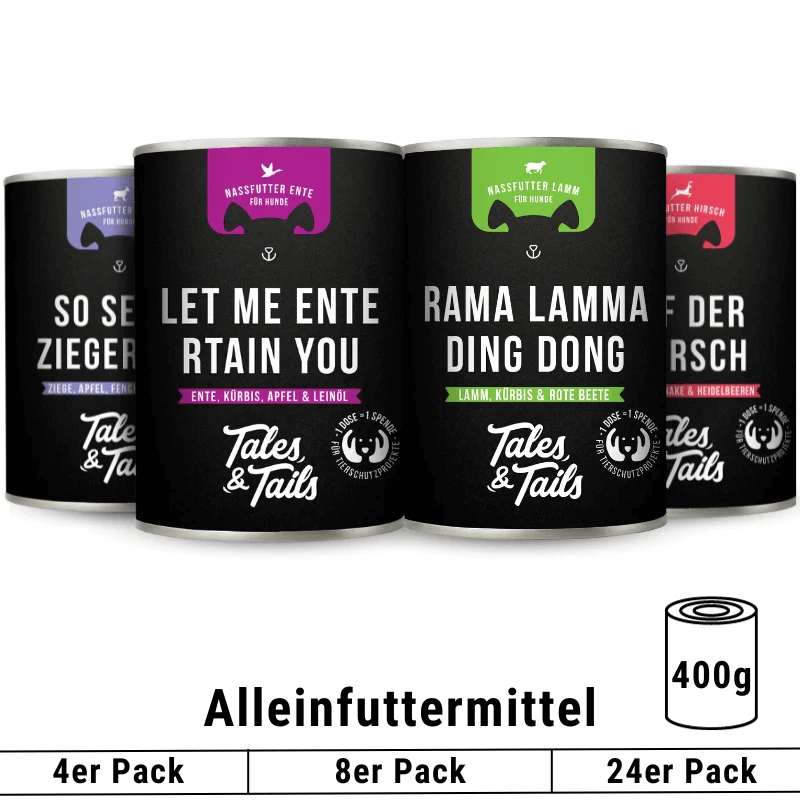 Here real GOATs can enjoy their food named Rama LAMB A Ding Dong anp DEER! With these three delicious varieties in the mix package, nothing is left to be desired – Let us entertain you with more variety in your bowl! Each can is full of flavor and the best ingredients, with no sugar, grains, flavor enhancers, or fillers, making them perfect for picky or sensitive dogs. And the list of ingredients is so short that you know exactly what's in it at a glance – so your four-legged friend is perfectly cared for!
Serve up variety with every bowl!
Discover the secret to happy, healthy pets with Tales & Tails DE, where every bite is a celebration of tail-wagging moments.