Transform your well-being with SupremeCBD UK's incredible offers. Embrace a better you as you explore a range of high-quality CBD products designed to elevate your daily life. From delectable gummies to powerful CBD oils, SupremeCBD UK brings you top-notch wellness solutions at unbeatable prices. Don't miss the chance to experience the positive effects of CBD with these exceptional offers.
SupremeCBD UK | Savor the Flavor Indulge in Gourmet Delights
CBD Gummy Peach Rings Grab Bag (200mg)
Price: now £4.99 was £9.99 save 50%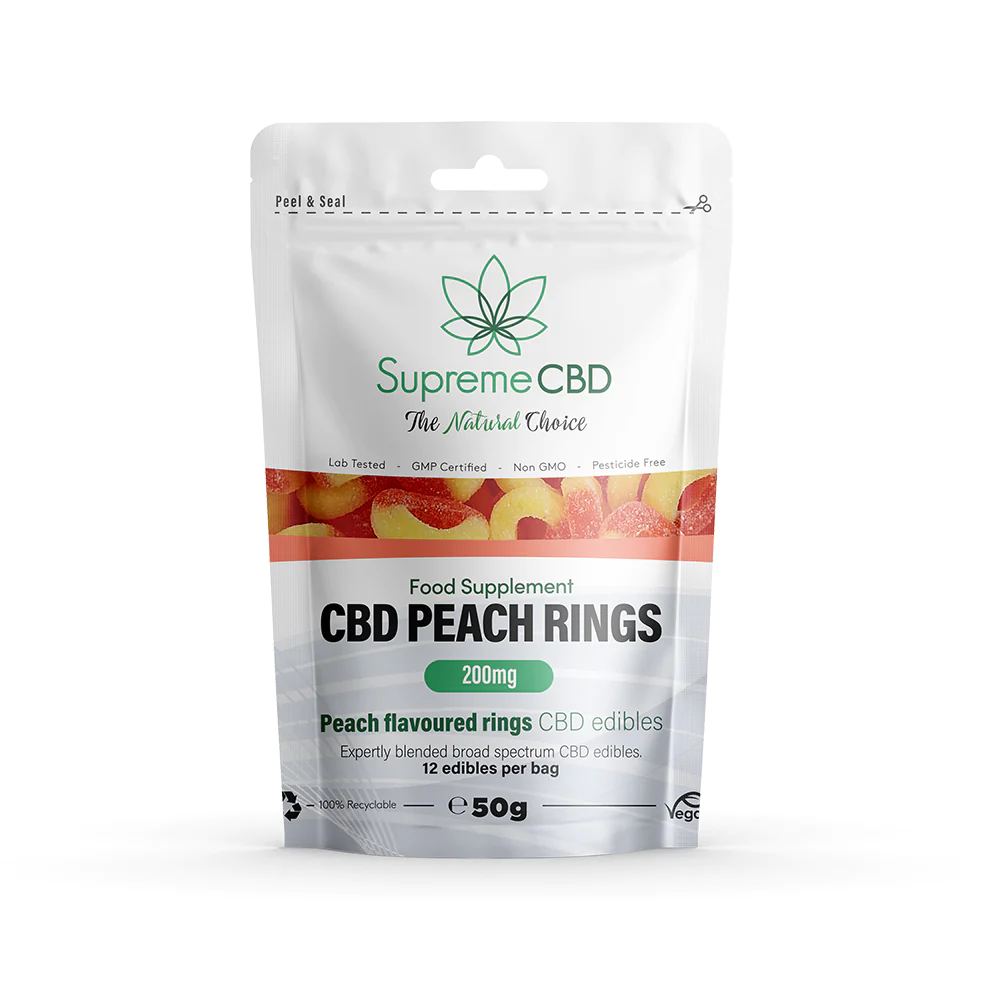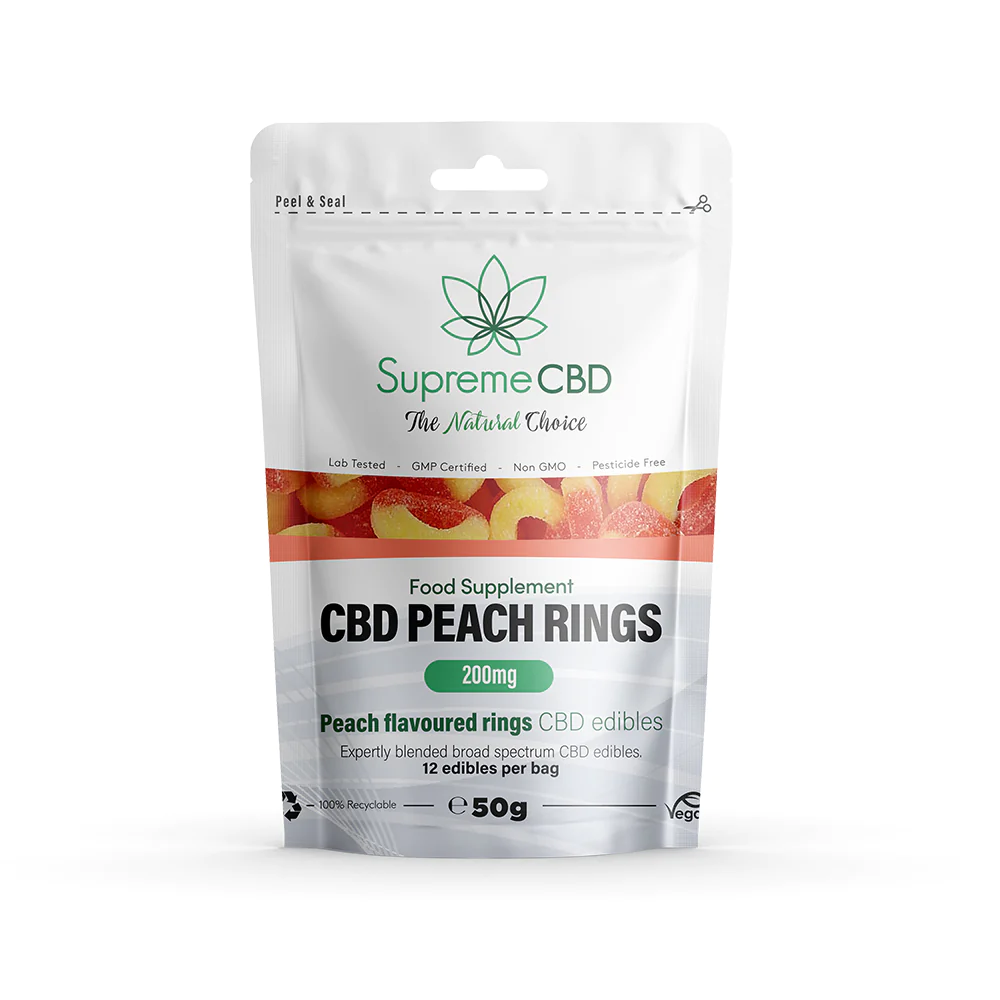 An easy and enjoyable way to get your daily dose of CBD, inside a delicious sweet treat. Supreme CBD's CBD-infused Gummy Rings 200mg contains a healthy dose of high-quality CBD and is ideal for CBD beginners and experts alike. Their edibles contain 16mg of broad-spectrum CBD per sweet. Perfect for those who want to experience the positive effects of CBD quickly and easily.
Treat yourself to blissful CBD delight.
CBD Gummy Cherries (400mg)
Price: now £19.99 was £24.99 save 20%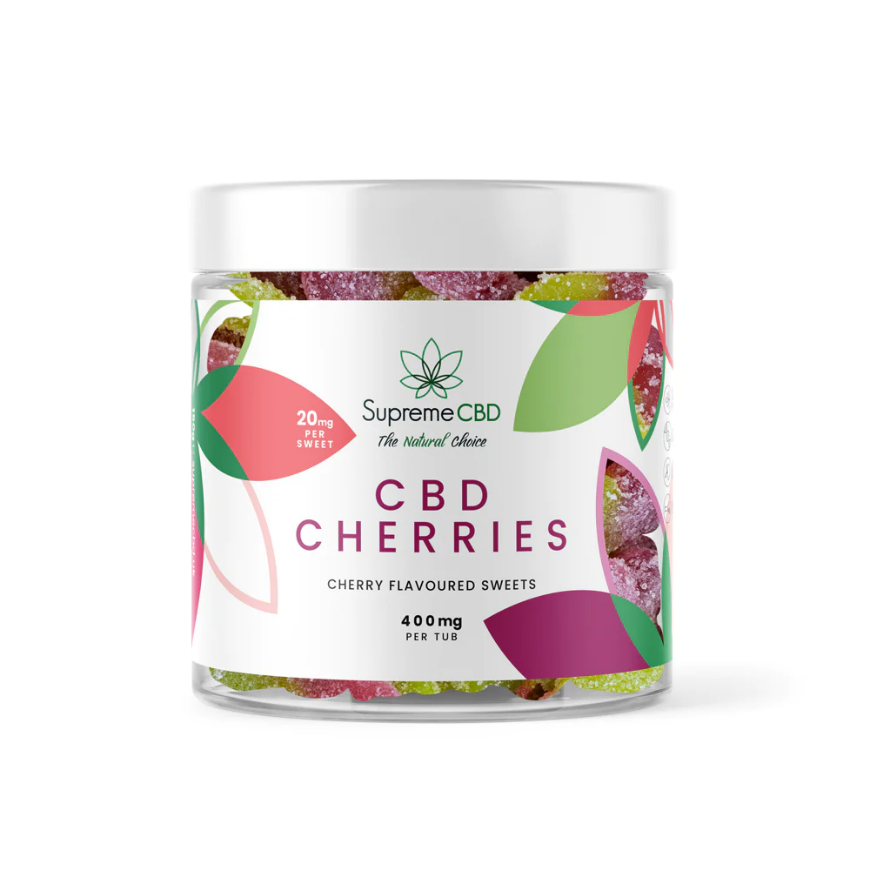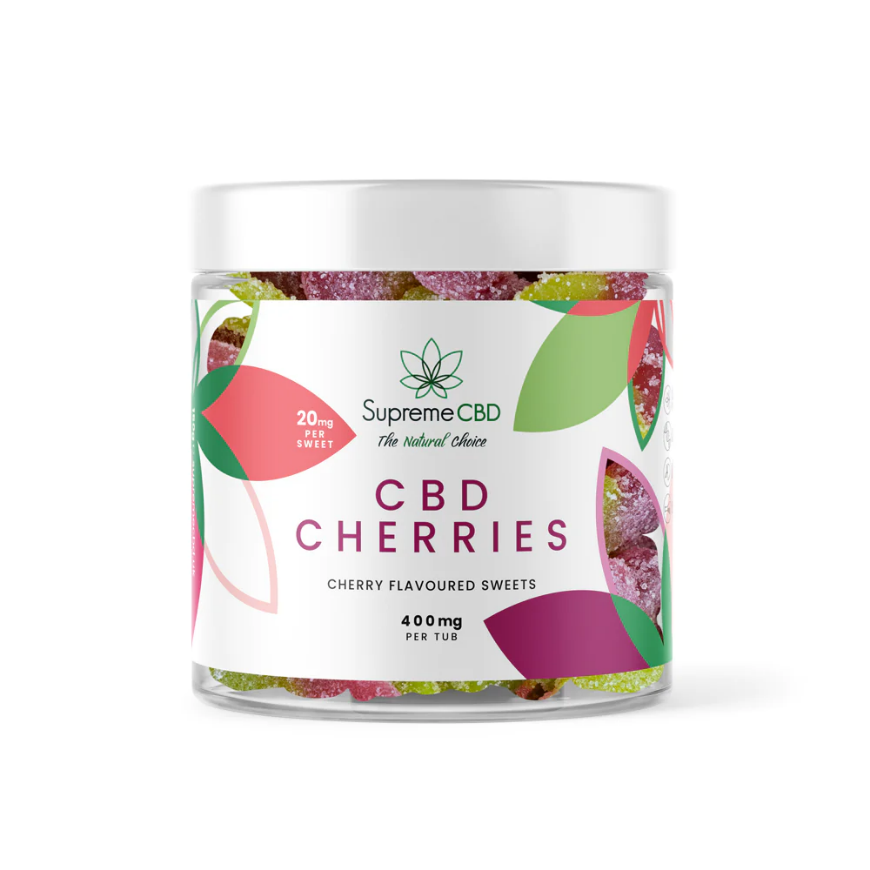 They don't mean to take the cake, but these might just be the cherry on top of it. Their CBD Gummy Cherries will give you a blast of CBD-infused sweetness with a broad-spectrum boost that'll have you feeling cherry-bly good. Each gummy cherry sweet contains 20mg of CBD. You can take up to 3 gummies a day, as needed. They're so easy to take too, simply chew like a normal gummy bottle!
Elevate Your Wellness with 20mg CBD in Every Gummy Cherry.
CBD Oil 100ml (24000mg) + FREE 1600mg Gummies
Price: now £299.99 was £539.98 save 44%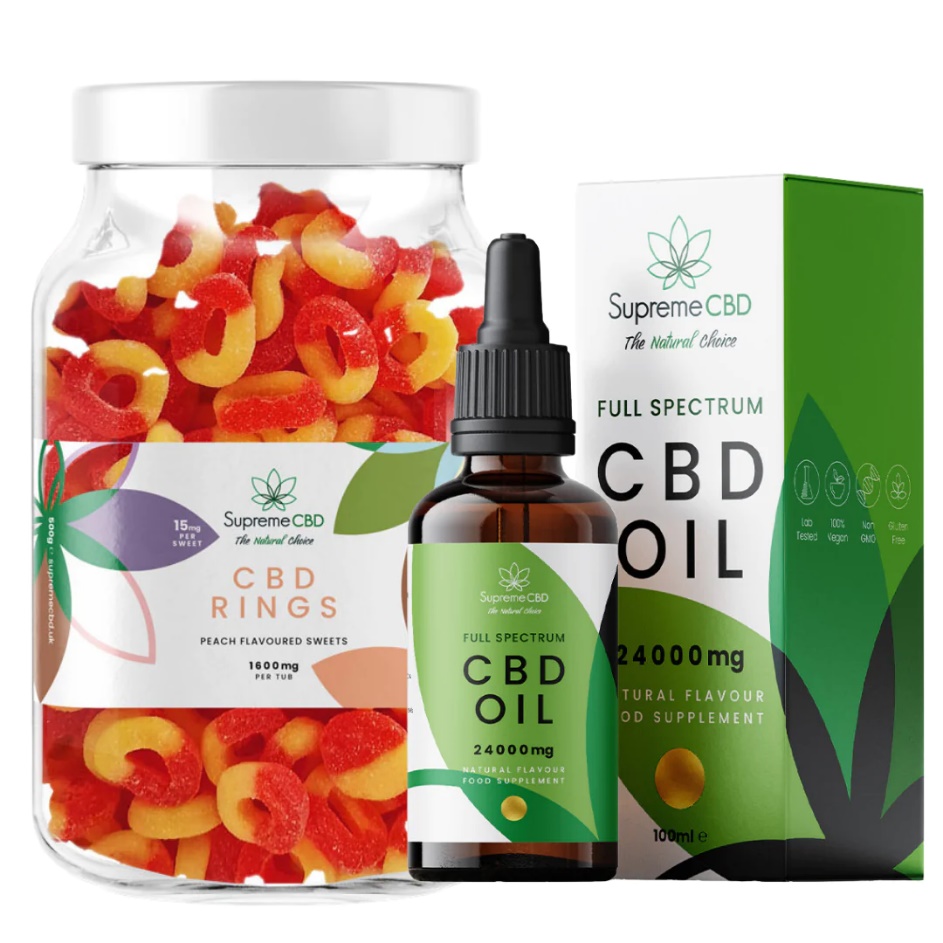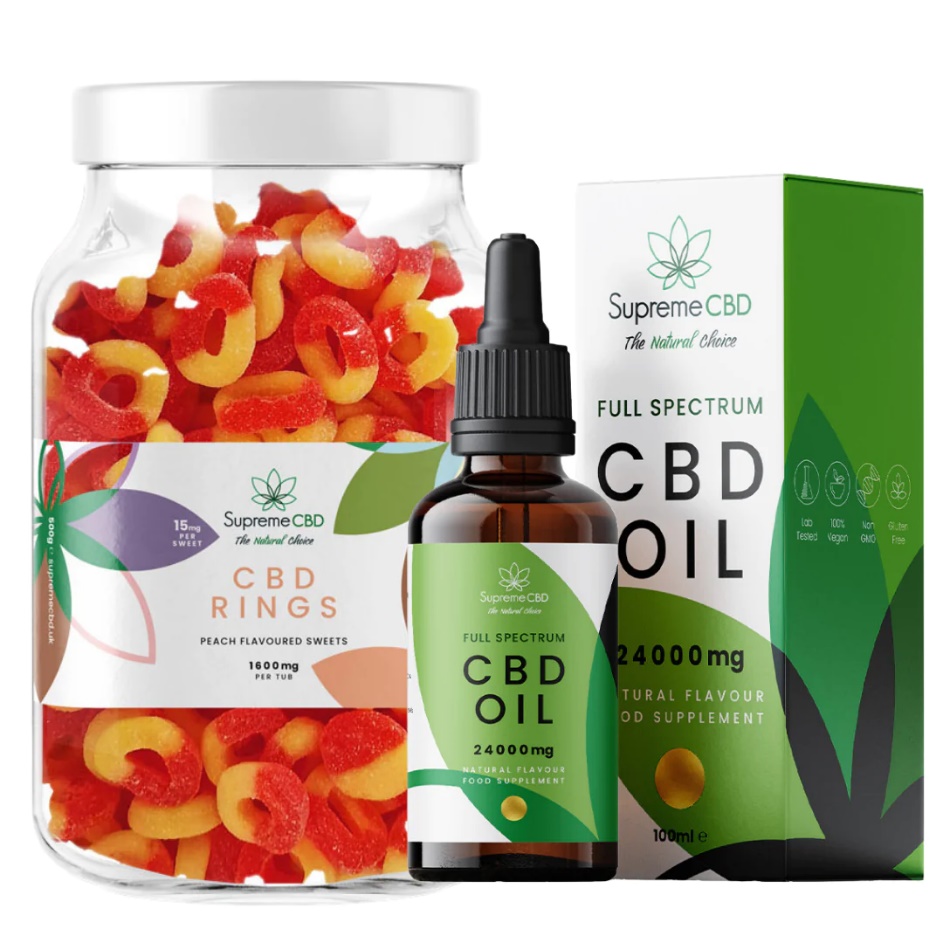 For a limited time only, get a FREE 1600mg Peach Rings or 1600mg Fruit Cubes worth £39.99 with your order of 24000mg CBD Oil. If you want to experience the effects of CBD and are looking for a high-quality, organic full-spectrum CBD oil then try their Supreme CBD Oil 100ml 24000mg. This is one of the most cost-effective ways to enjoy CBD Oil due to the stronger oil and larger bottle size.
Unlock the power of CBD with a gift.
CBD Large Super Strength Gummy Bottles (4800mg)
Price: now £69.99 was £79.99 save 13%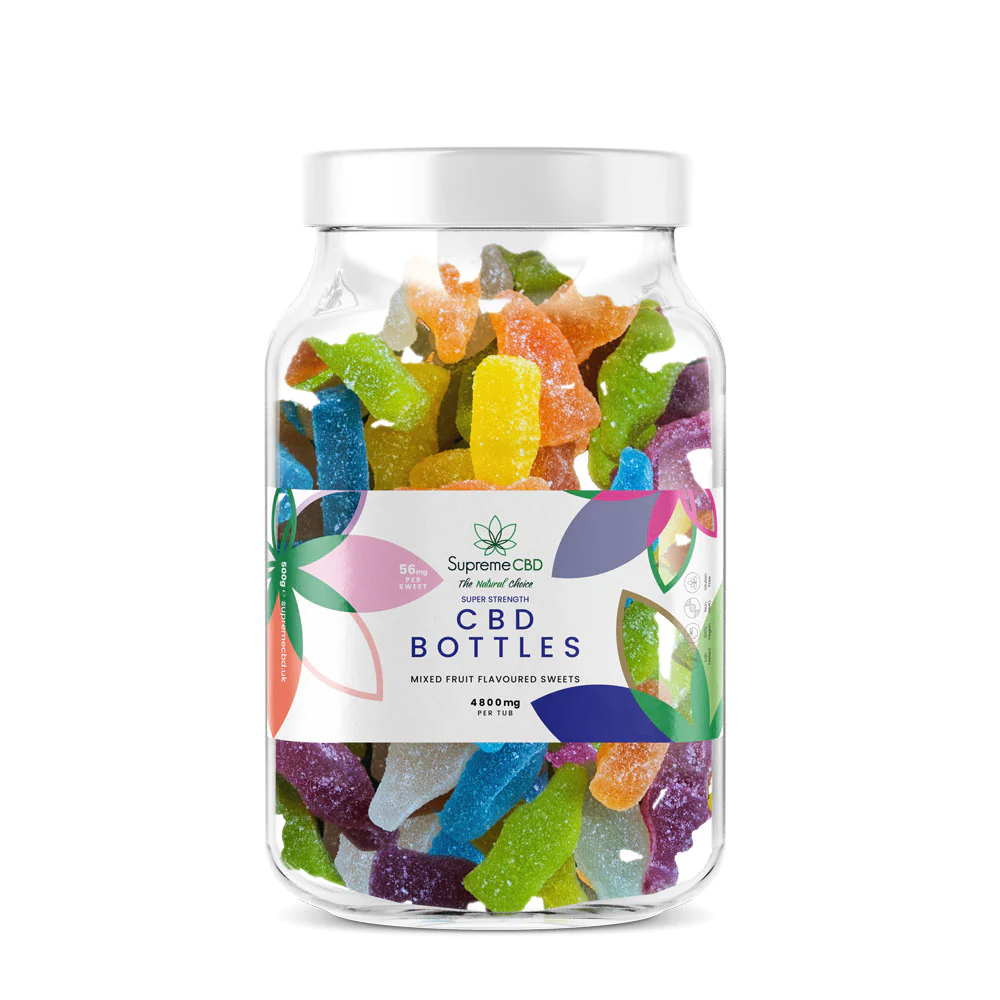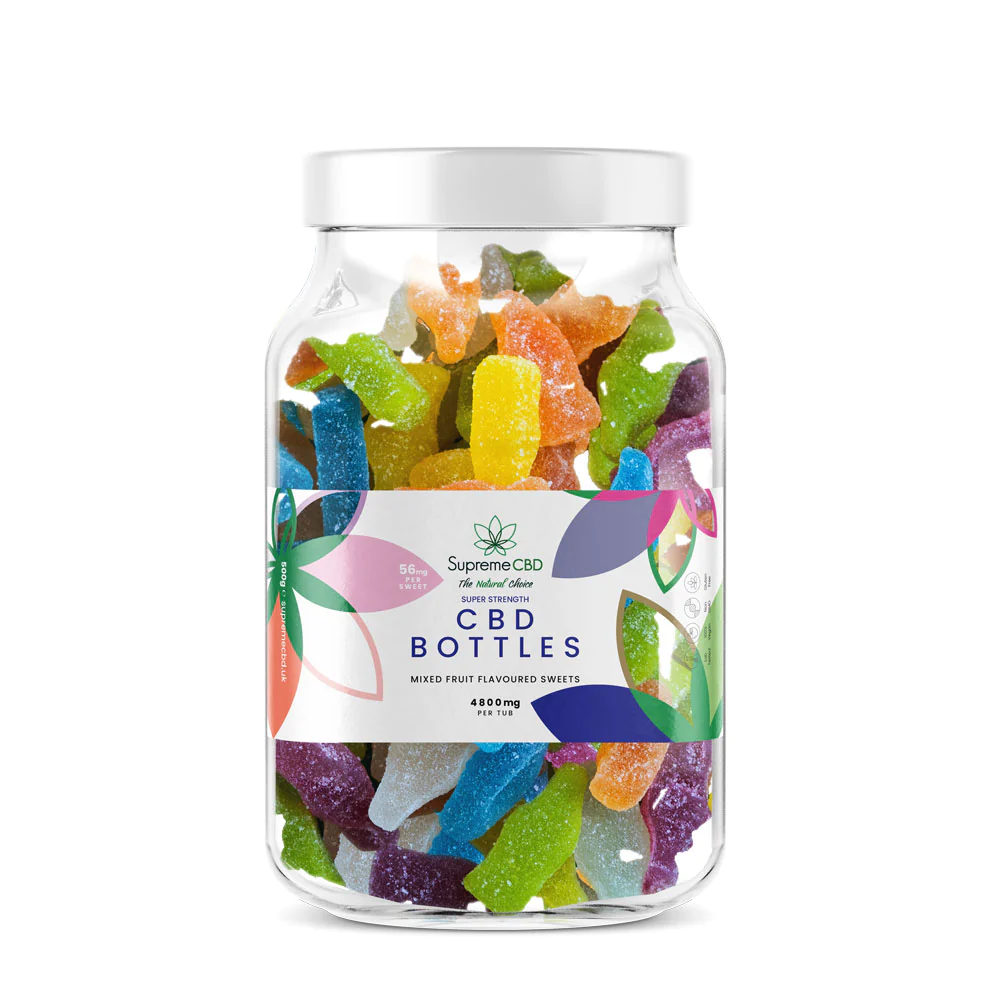 Looking for a new CBD experience? Feel like you've lost the bottle? Don't worry, they've found it for you. Their new broad-spectrum Super Strength CBD Gummy Bottles are fruity, delicious, and jam-packed with natural flavors. With enough broad-spectrum CBD to get you through the day and ease you into the night, they'll have you saying, "Gummy some more".
Super Strength CBD Gummy Bears (4800mg)
Price: now £69.99 was £79.99 save 13%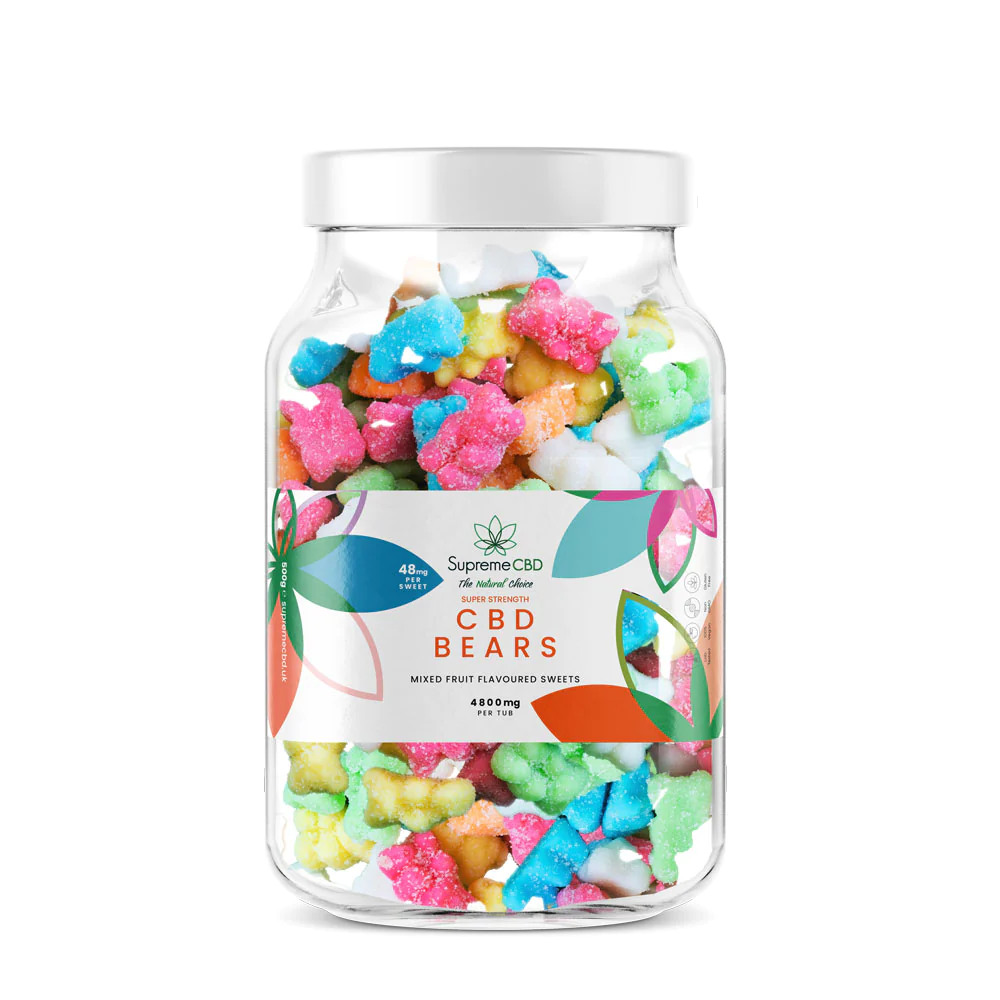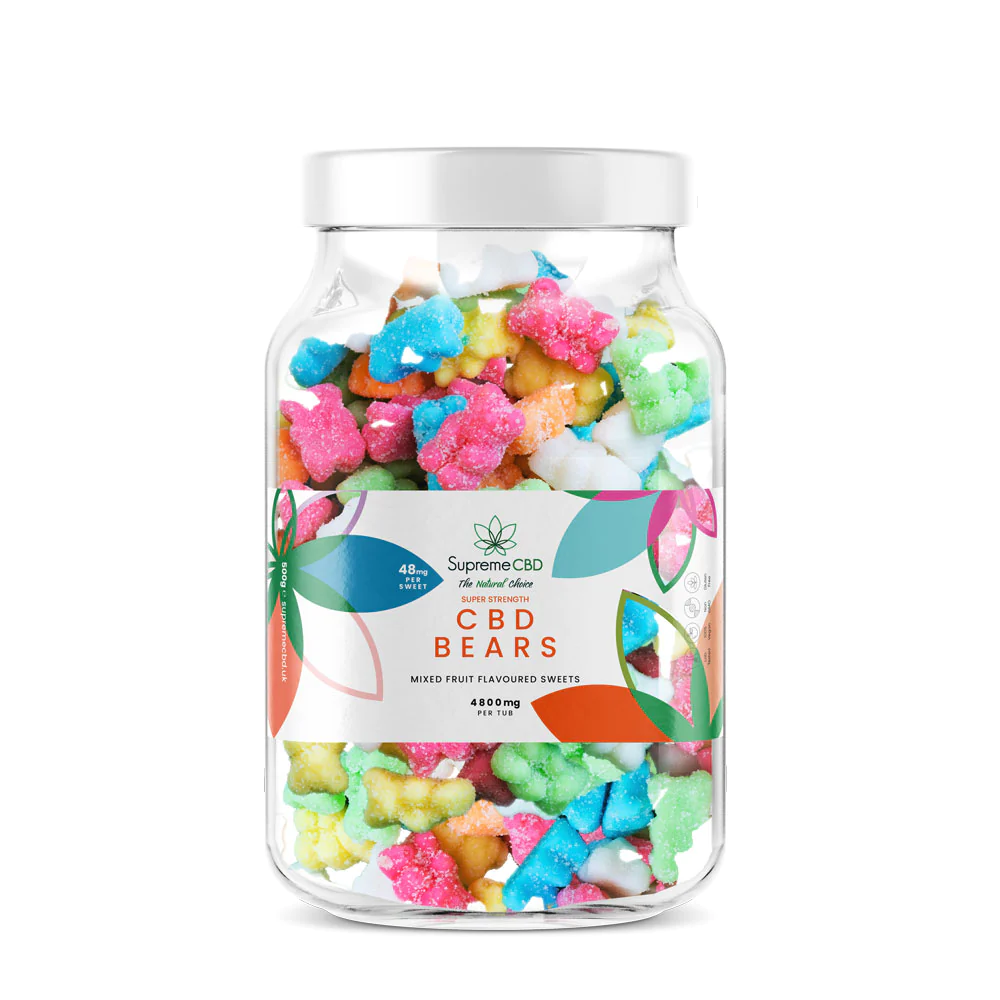 Revive your childhood sweet tooth with a CBD twist. Their award-winning CBD gummies are unrivaled, and their range of strongest CBD gummies is no exception. Deliciously sweet with a sugary coating these CBD gummy bears are a real treat. You'll not just be impressed… you'll be bear-y impressed. Each gummy bear contains 48mg of high-quality, broad-spectrum CBD.
Rediscover your sweet tooth with a CBD twist.
Experience the Ultimate in CBD Wellness with SupremeCBD UK!