Are you a fan of movies and Netflix TV series? If yes, this is the blog post you don't want to miss! Netflix is bidding farewell to some titles in May, so if you're keen on catching these before they leave, read ahead. We've compiled a list of six titles that are leaving Netflix next month, along with a brief description for each. So get ready for some awesome movie marathons and binge-watching sessions!
Side Effects (May 16)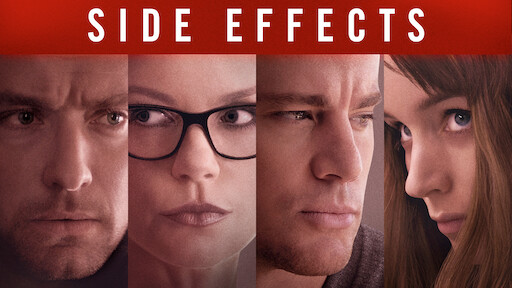 This riveting drama, directed by Steven Soderbergh in 2013, takes us on a thrilling ride of sexual deception, double-crosses, and villainy amidst the healthcare and pharmaceutical industry. Boasting an impressive star cast including Jude Law, Catherine Zeta-Jones, Channing Tatum, and Rooney Mara – 'Side Effects' will keep you hooked from start to end!
The Last Days (May 18)
Executive Produced by Steven Spielberg –– this 1998 documentary sheds light on an untold story about the German troops invading Hungary during World War II in 1946, leading to hundreds of thousands of Hungarian Jews being killed. What makes this movie even more unique is its focus on five Holocaust survivors who live to tell their inspiring stories of survival and perseverance.
Edge Of Seventeen (May 31)
This classic coming-of-age comedy film set in a 1980s small town USA follows Eric — a sensitive gay teenager trying to come to terms with his sexuality while struggling through life's many distractions like family problems and school bullies. 'Edge Of Seventeen' offers viewers an honest insight into teenage angst as faced by LGBTQ+ individuals making it a must-watch if you haven't already seen it!
Galaxy Quest: A Sci-Fi Satire to Remember!
This 1999 science fiction comedy offers an absurd yet enjoyable satire on the Star Trek universe and its geek culture. It follows the story of a short-lived "Trek"-style TV show that ignites obsession amongst its viewers, only for them to be thrown into a real alien invasion mission later on. The film stars Sigourney Weaver, Tim Allen, and Alan Rickman in the lead roles.
My Girl: A Family Film Full of Emotion
Released back in 1991, this family drama tells an emotive story about a young girl named Vada (played by Anna Chlumsky) as she navigates her way through adolescence. With Dan Aykroyd and Jamie Lee Curtis playing supporting roles, this movie is bound to have you reaching for the tissues – especially if you grew up watching it as a child!
Rango: An Animated Adventure Like No Other
Rounding off our list is Rango, an animated adventure film full of thrills and spills which premiered back in 2011. Nickelodeon Movies teamed up with Paramount Pictures for this one – following Rango, an outcast chameleon who sets out on his own and accidentally becomes sheriff of a small animal town situated deep within the desert. Johnny Depp shines alongside Isla Fisher and Timothy Olyphant in this fun flick inspired by Chinatowns's adult classic tropes – what better way to spend your evening than with these awesome stars?
Add some fun to your night by streaming this amazing movie before it expires on Netflix at the end of May!