Sky Digital UK has brought forward Sky Q, one of the leading subscription TV services. It has garnered immense popularity among the masses, providing a top-rated TV setup. If you are looking for a flexible TV system both for your home and on the go, look no further than Sky Q.
You can watch content that is customized according to your preferences. You can use mini boxes and watch your favourite content in multiple rooms. The Sky Go app, as the name suggests, it allows you to watch TV on the go. Keeping up with the latest technology and trends, a new feature emerges from Sky Digital UK regularly.
In this brief guide, we are going to take a look at Sky Q, its pricing, and features, and determine if it is truly the best option for you.
Sky Q – How Much Does It Cost?
The price for Sky Q fluctuates. At the moment, the Entry-level Sky Q Package offers Sky TV and Netflix for £26/month. You can add:
Sky Cinema £10/month
Multiscreen £15/month
Sky Sports for £25/month
You need to pay £10/month extra for Ultra HD.
Sky Q – Features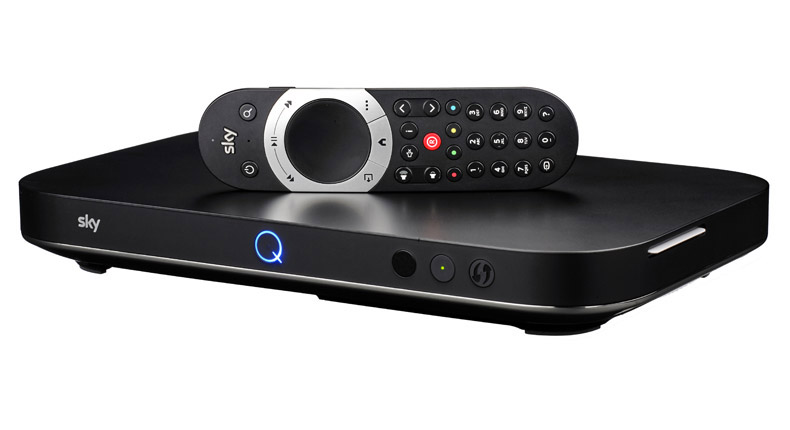 Sky Q is complete home entertainment. The services offer a seamless TV experience with features such as voice control, recording different channels simultaneously, an accessible TV guide, HDR picture quality, Dolby Atmos sound, and a lot more. Check out the website to learn more.
Let's run through the different features that Sky Q from Sky Digital UK:
Voice Control
Sky Q saves your time by pressing different remote buttons. Say home, and it will take you to the home page. Say Netflix to launch the app. Saying the word record starts recording whatever TV show or film you wish to watch.
Numerous Apps
You can watch all the popular apps through your Sky Q box, such as Amazon Prime, Apple TV Plus, Disney +, Netflix, Spotify, and YouTube. This way, you can access your favourites from one box. You can buy Netflix and Disney+ as part of your Sky Ultimate TV package. Some of the apps require subscription fees.
Sky Digital offers an incredible TV setup one must experience.
The Sky Q and Sky Go App
You need the Sky Q app for watching Sky TV content on your smartphone or tablet. After installation, it will pick your personalized Sky content from your main box and you can resume watching it or choose something new. However, if you are away from your Sky Q home network, the Sky Q app won't work. You would need the Sky Go or Sky Go Extra app.
All Sky customers can use the Sky Go app for free. Whereas the Sky Go Extra app is free for multi-room subscribers or requires a small fee. You can watch Sky on four different devices simultaneously with Sky Go Extra.
Parental Controls
To protect the young viewers, Sky Digital UK offers robust parental controls. You would need your Sky TV pin for it. You can block adult channels and content and restrict any purchases. Furthermore, you can restrict viewing by age certification as well.
Final Thoughts
All in all, Sky Q covers all viewing scenarios. You can access it all over your home and outside as well, to an extent of course. It is the ultimate TV experience.