Rounton Coffee Selection serves the World's Best Coffees. Their love of coffee has carried them to the farthest reaches of the planet in quest of the best beans. Each cup has its own tale to tell about terroir, workmanship, and commitment. Their chosen assortment provides the world's greatest coffee experiences to your doorstep, from the beautiful coffee plantations of Colombia to the ancient highlands of Ethiopia.
They diligently source, roast, and craft these beans to ensure that each drink is a trip through flavour, scent, and culture. With Rounton Coffee, you can elevate your coffee habit and savour the richness of the world's greatest coffees one cup at a time.
Rounton Coffee Where Every Sip Tells a Unique Coffee Story
Colombia – Wilton Benitez – Pink Bourbon | Limited Release
Price: £18.50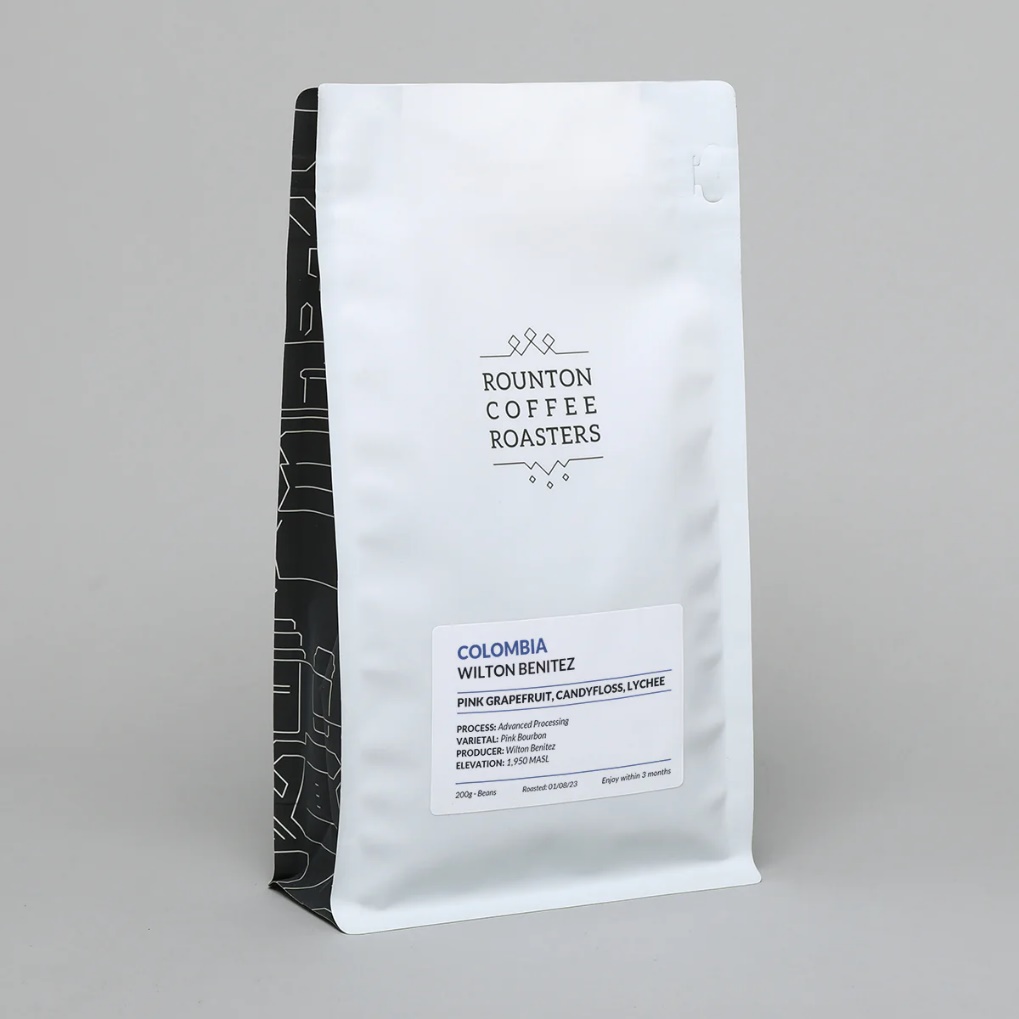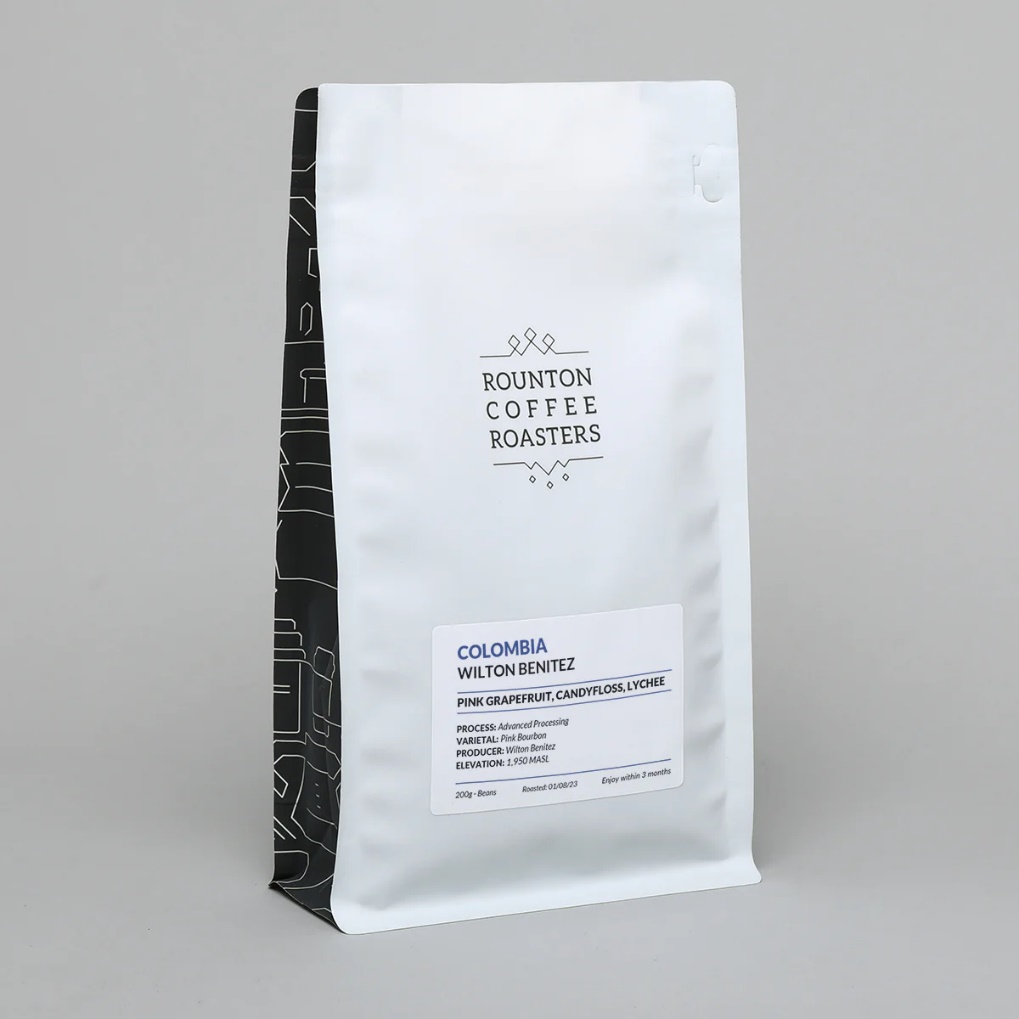 This limited-edition Colombian coffee provides a one-of-a-kind and luxury experience. Wilton Benitez grew it, and it boasts the rare Pink Bourbon cultivar, which is noted for its superb flavour profile. Expect bright fruit flavours, flowery undertones, and a silky, velvety body. It's every coffee lover's fantasy come true.
Awaken your senses with Colombia's Pink Bourbon Jewel!
Yemen – Aqeez Haraz Bunn | Limited Release
Price: £18.50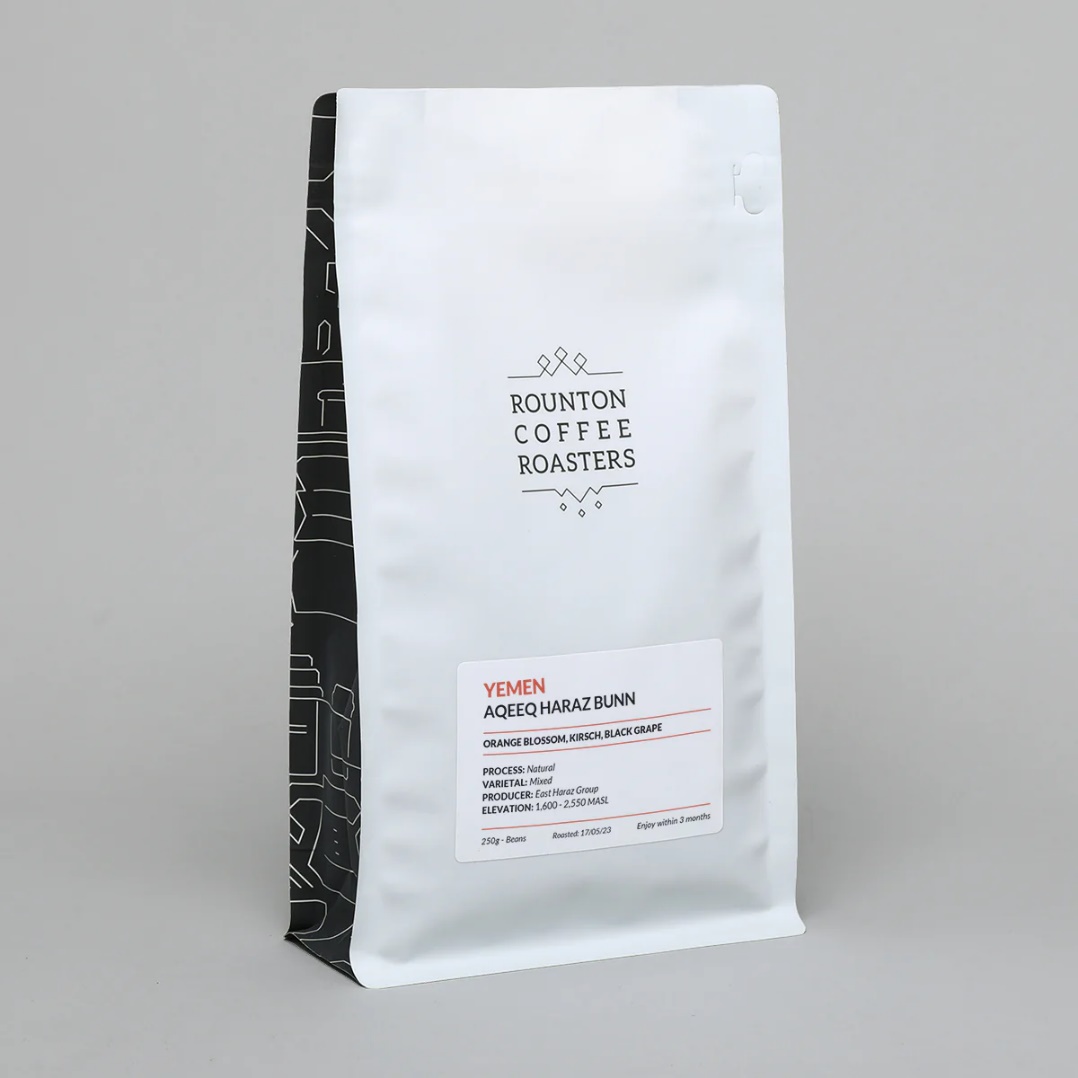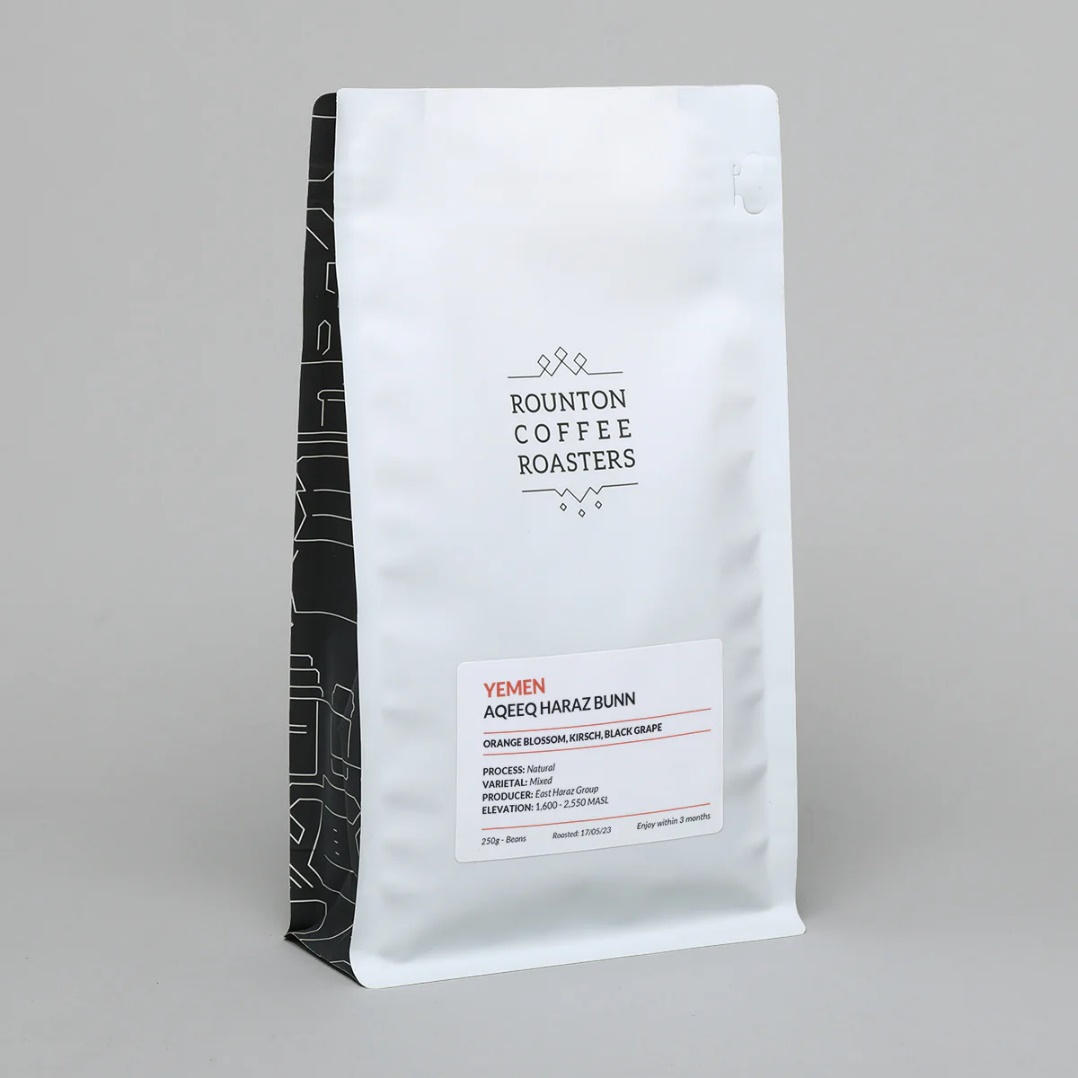 With this limited-edition Aqeez Haraz Bunn, you can immerse yourself in the rich history of Yemeni coffee. It is grown in Yemen's hills and has a distinct and enticing flavour character. Savour the rich, earthy tones and spice-infused fragrance that distinguishes Yemeni coffee.
Travel back in time with Yemen's Aqeez Haraz Bunn!
Ethiopia – Beshasha
Price: £10.25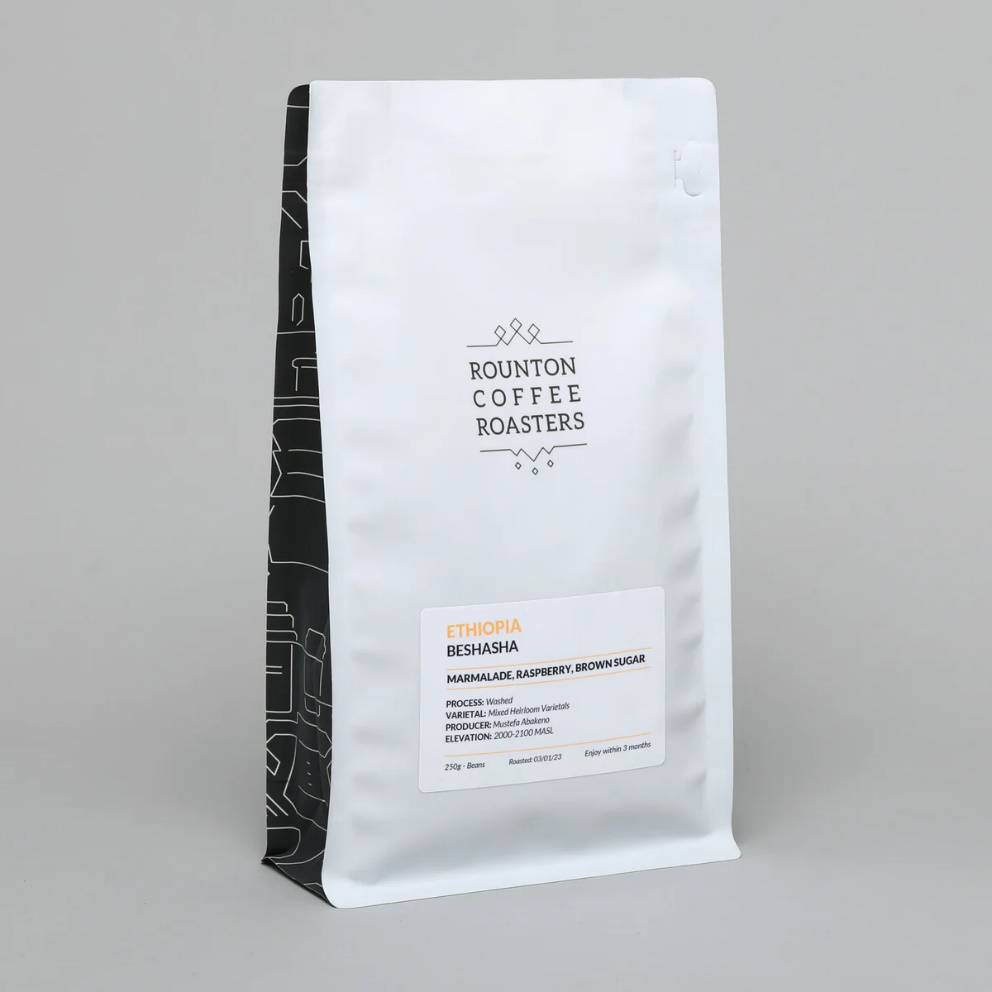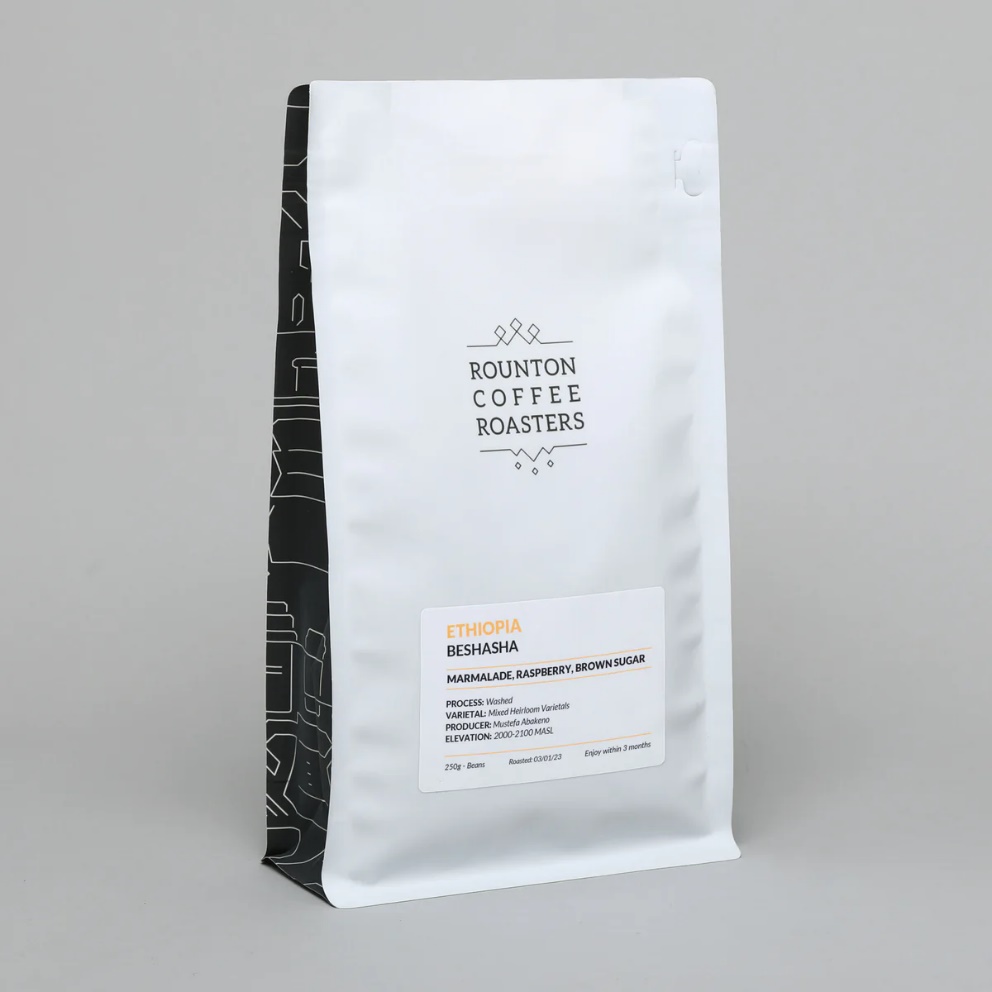 With the Beshasha coffee, you may immerse yourself in Ethiopia's rich heritage and exquisite flavours. This single-origin treasure transports you to the cradle of coffee, renowned for its illustrious coffee legacy. Expect a flavour profile that is fresh and vibrant, with distinct fruity and flowery overtones. Beshasha is a voyage through Ethiopian coffee culture with each sip, making it a must-try for coffee connoisseurs looking for a unique and lively experience.
Experience Ethiopia's rich coffee heritage in every sip.
Uganda – Maliba
Price: £9.75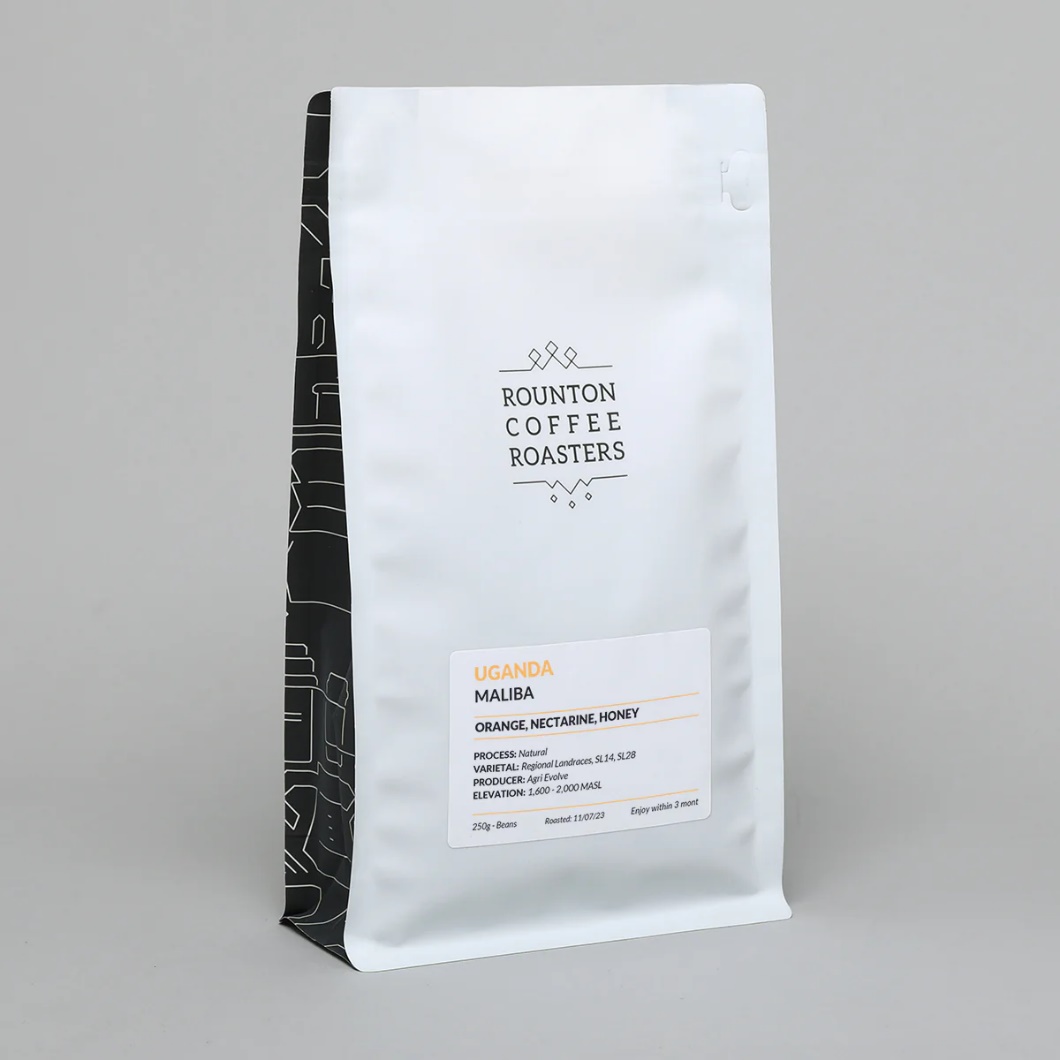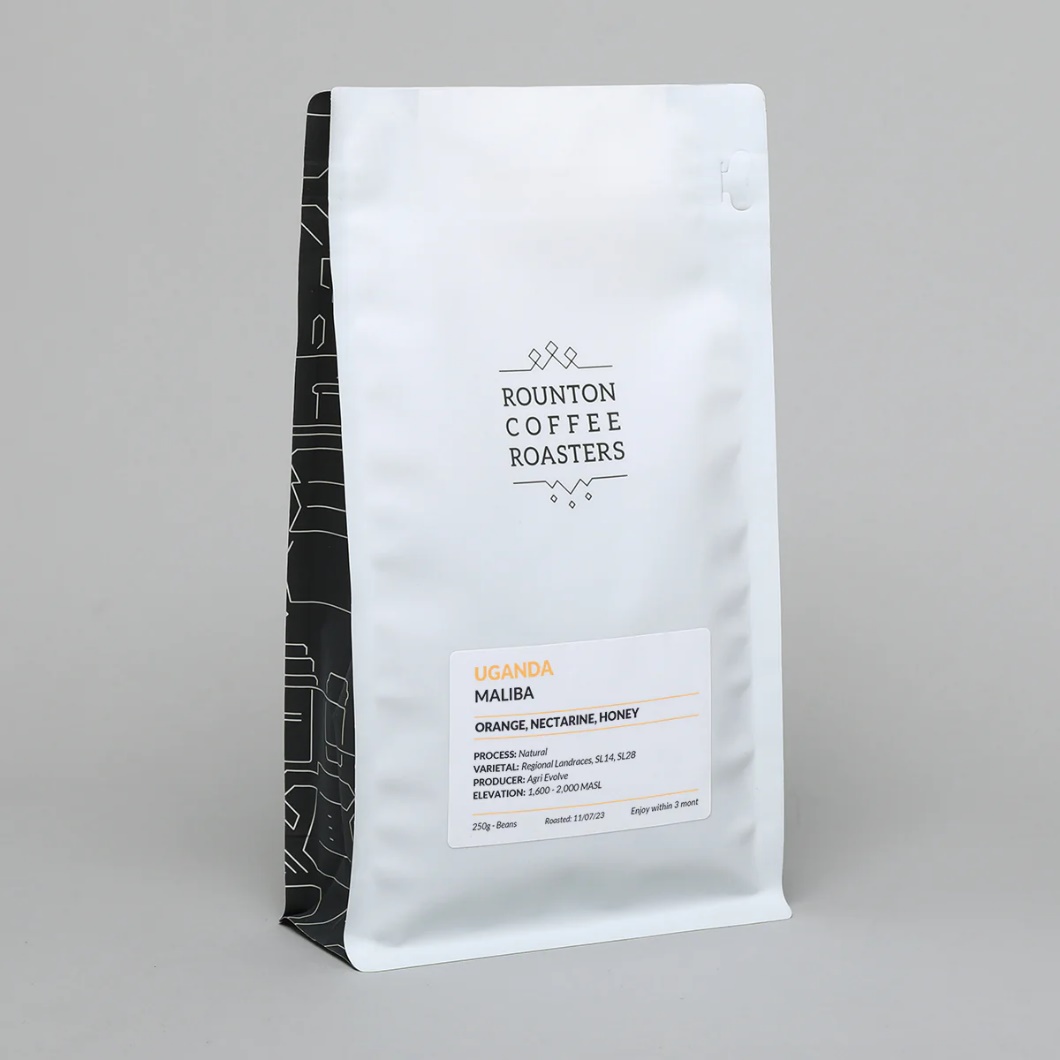 With its well-balanced and diverse flavour profile, Uganda's Maliba coffee is a delicious surprise. This coffee has noticeable nutty flavours and delicate citrus overtones, resulting in a pleasant and easy-drinking coffee experience. Maliba's smooth flavour makes it a trustworthy option for any time of day, whether you drink it black or with your favourite creamer.
Sip the heart of Africa with Maliba coffee from Uganda.
Daybreak Blend | Award Winning
Price: £9.25
The Daybreak Blend is a genuine standout and a multiple-award-winning coffee. Designed to be your go-to morning brew, it has a medium body and a flavorful harmony that appeals to a variety of coffee preferences. You can depend on Daybreak Blend to deliver a consistently tasty and pleasant cup of coffee that creates the ideal atmosphere for your day.
Start your day right with the perfect cup – Daybreak Blend.
Indulge in a world tour of flavours, from Uganda's nutty richness to Colombia's velvety elegance. Rounton Coffee Selection, your global coffee passport.