Clothing manufacturing is one of the oldest industries in the world, though there are only a few global companies that achieve the highest rankings in the industry today. The world saw the emergence of new trends and new fabrics in the clothing industry. Very few brands became famous worldwide and are still among the global best sellers. Pepe jeans is one of the leading brands in the market featuring all kinds of clothing for men, women, and children. Right now, Pepe jeans ES sale offers friendly prices on its latest products. Let's check out the list of Pepe jeans ES sale offers.
Pepe Jeans ES Sale Top Fashion And Apparel
TESS SAFARI STYLE JUMPSUIT
PL230399
Price: Was $115,00 now $56,00 save 51%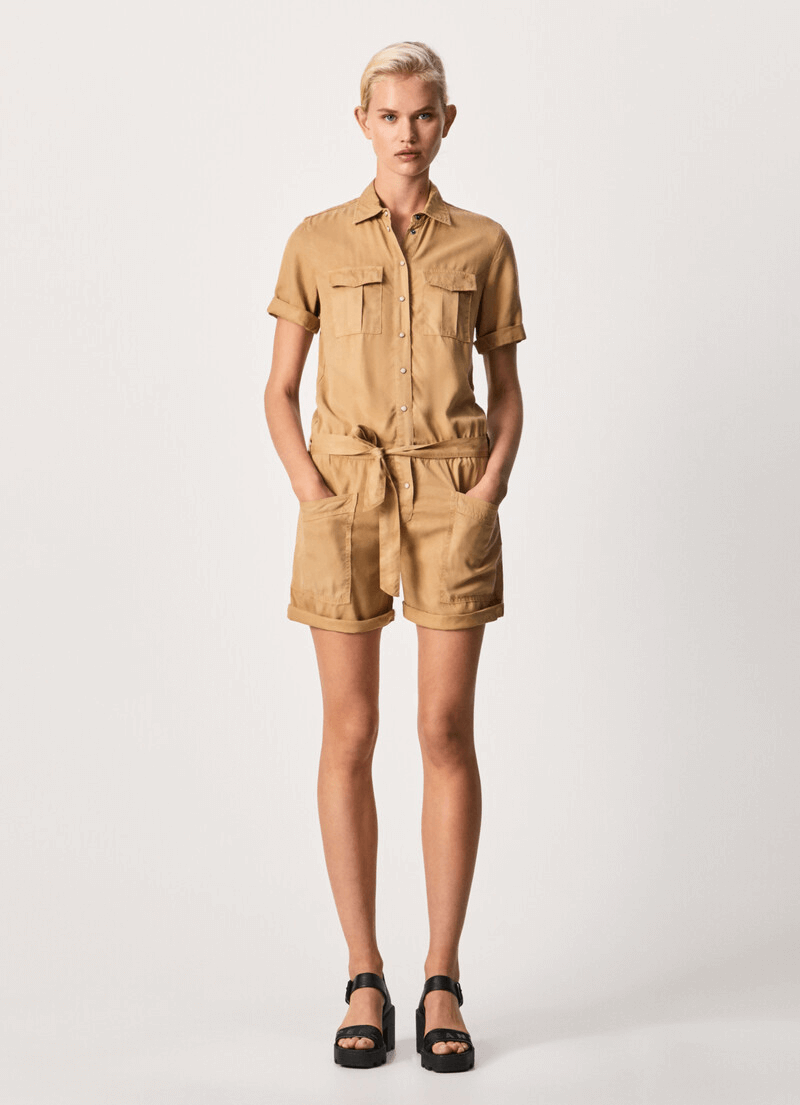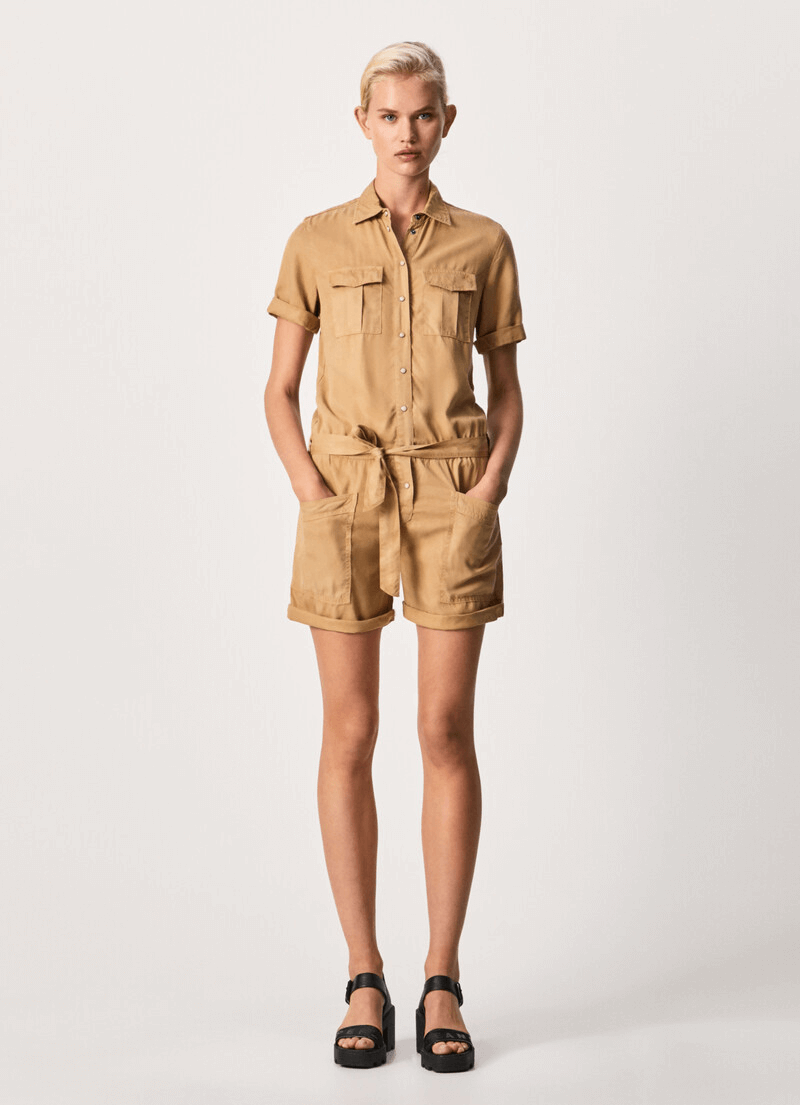 The jumpsuit features a short sleeve fluid fabric, polished snap buttons, and an elastic waist with a bow. Not only that, but it also has invisible pockets on the back and is made from garment dye-washed sustainable fabric.
Have a life full of styles by wearing this jumpsuit.
CASH SHORT REGULAR FIT REGULAR WAIST JEANS
M800935GV1
Price: Was $73,00 now $37,00 save 49%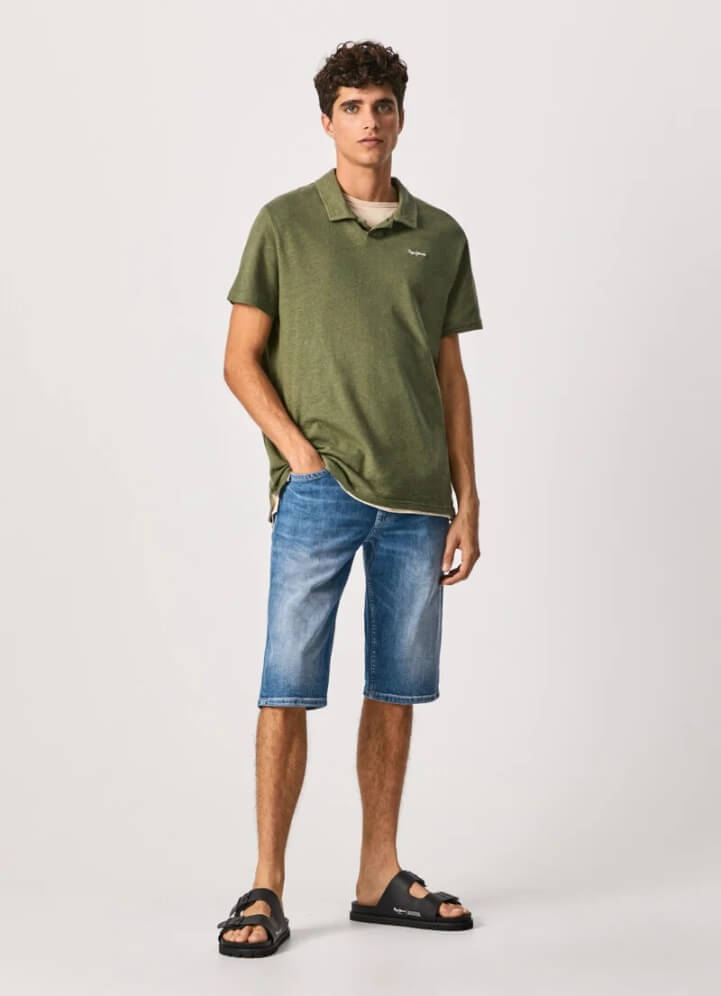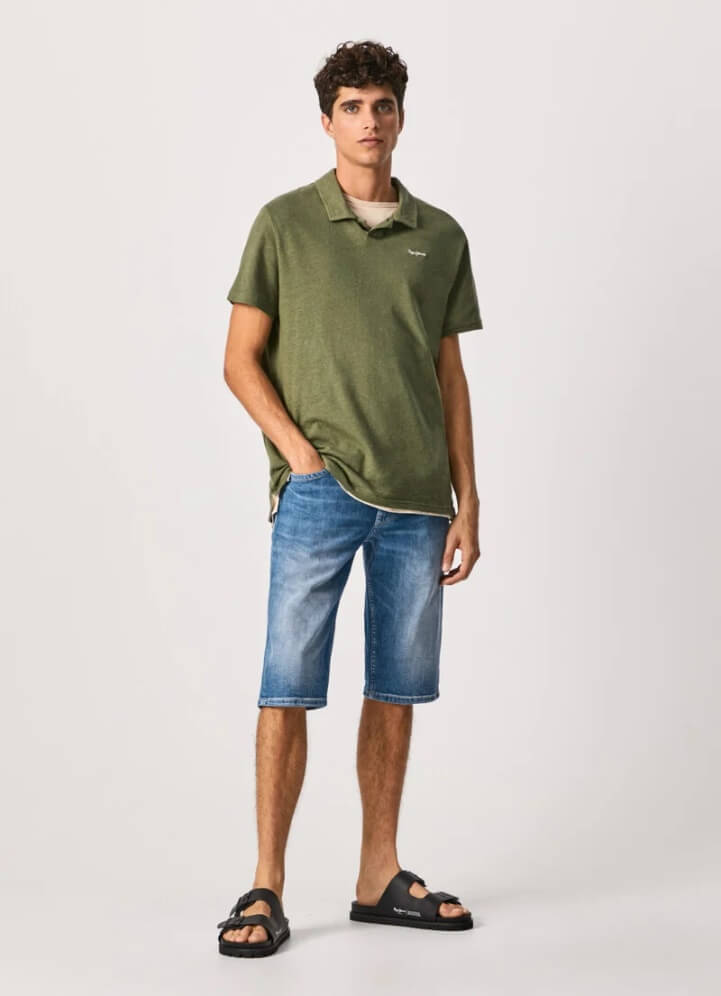 These shorts are made of stretch denim fabric and have a regular fit and waistline. Not only that, but it has 5 pockets and is a medium wash blue wash with double stitched back pockets. Furthermore, a wonderful all-rounder with contrasting fashionable elements adds a particular touch to a minimalist style.
Enhance your personality in a different way by wearing these shorts. 
MELINA FLOWER PRINT DRESS
PL953075
Price: Was $84,00 now $42,00 save 50%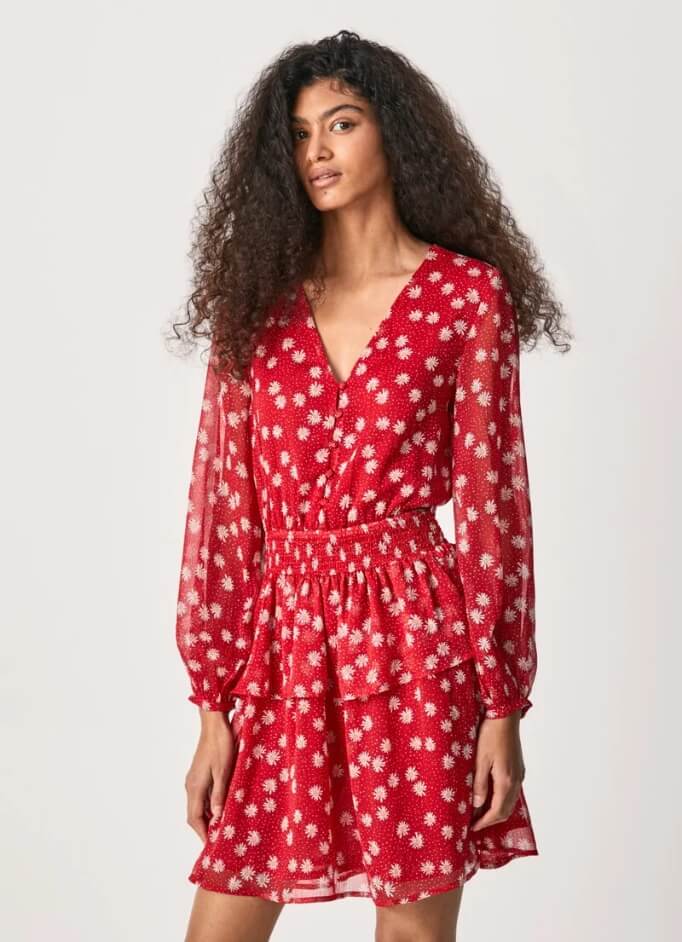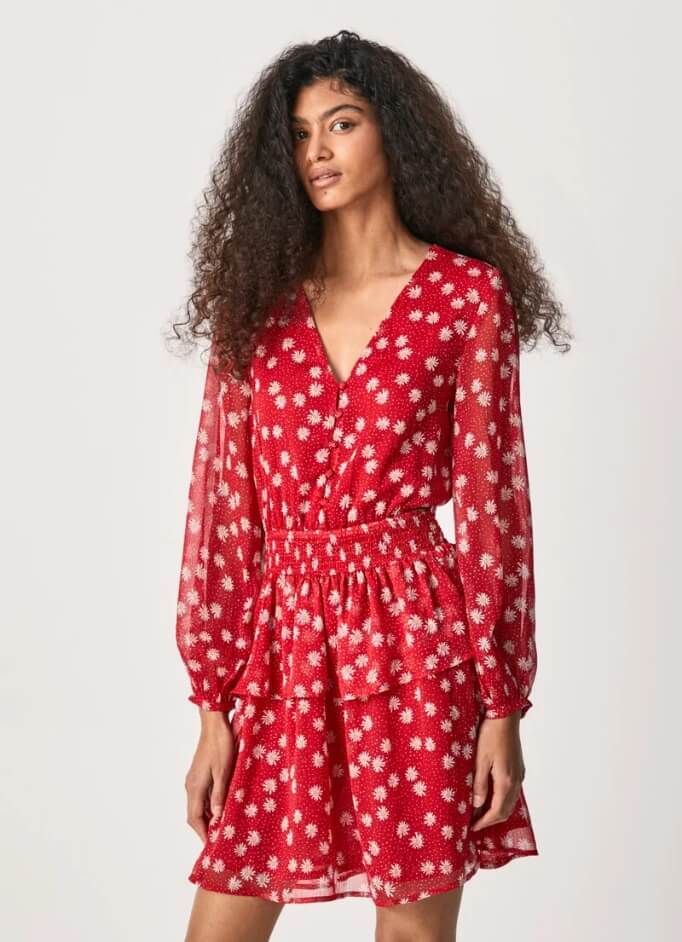 It is a short Melina dress in a flower print. This dress features a V-neck neckline and front buttons. In spite of that, the sleeves are slightly puffed. The waistband is pleated. This dress is also styled with a smocked panel that adorns the skirt.
Dress like it is your day with this flower print dress.
ADONE STRIPED T-SHIRT
PM508225
Price: Was $39,00 now $20,00 save 49%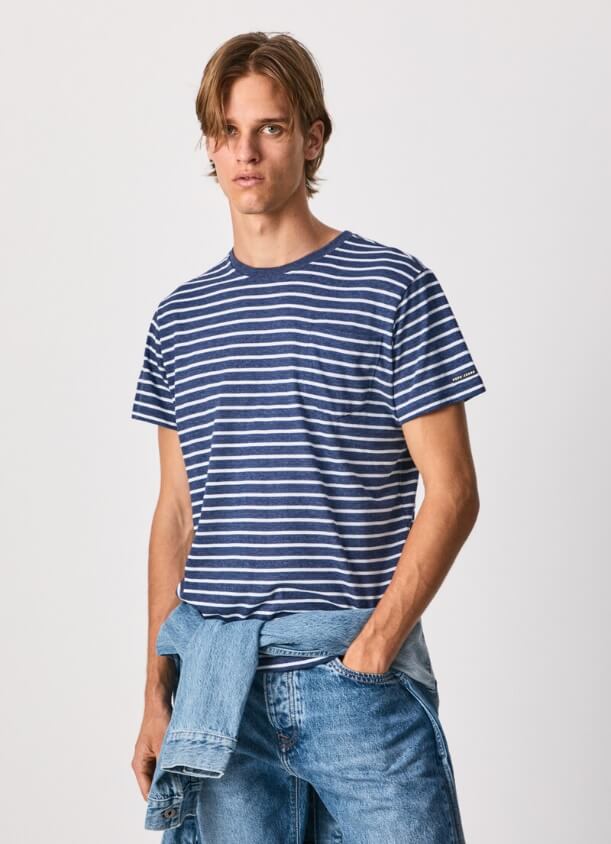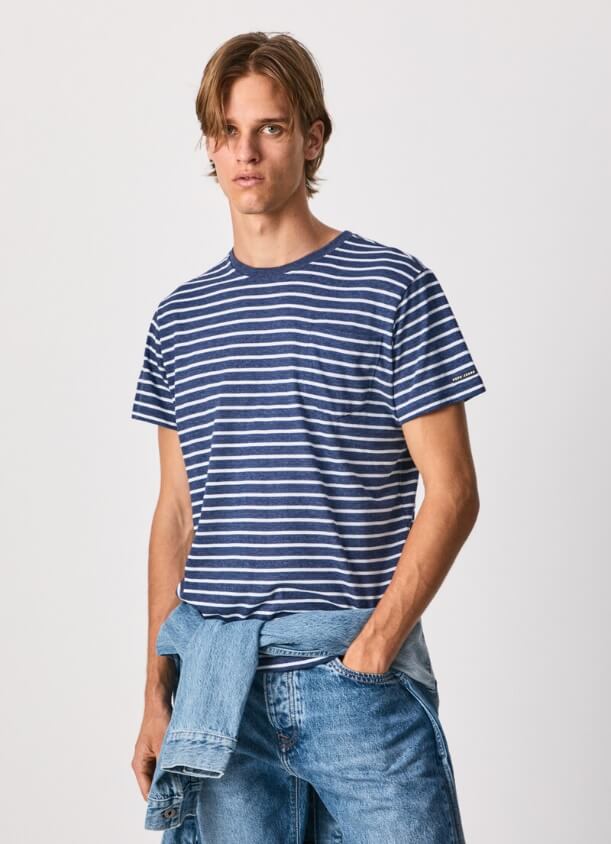 You've got to check out this pure stylish cotton t-shirt featuring a contrast trim short sleeve crew neck. This shirt also features a lining detail, hem slits, and woven stripe fabric. Furthermore, you can't go wrong with this pure stylish cotton t-shirt. The modern comfort and natural stretch of this half sleeve t-shirt will be going to enhance your everyday look.
Have a quick look and quick style by wearing this t-shirt. 
JESS COMBINED DRESS
PL953041
Price: Was $95,00 now $48,00 save 49%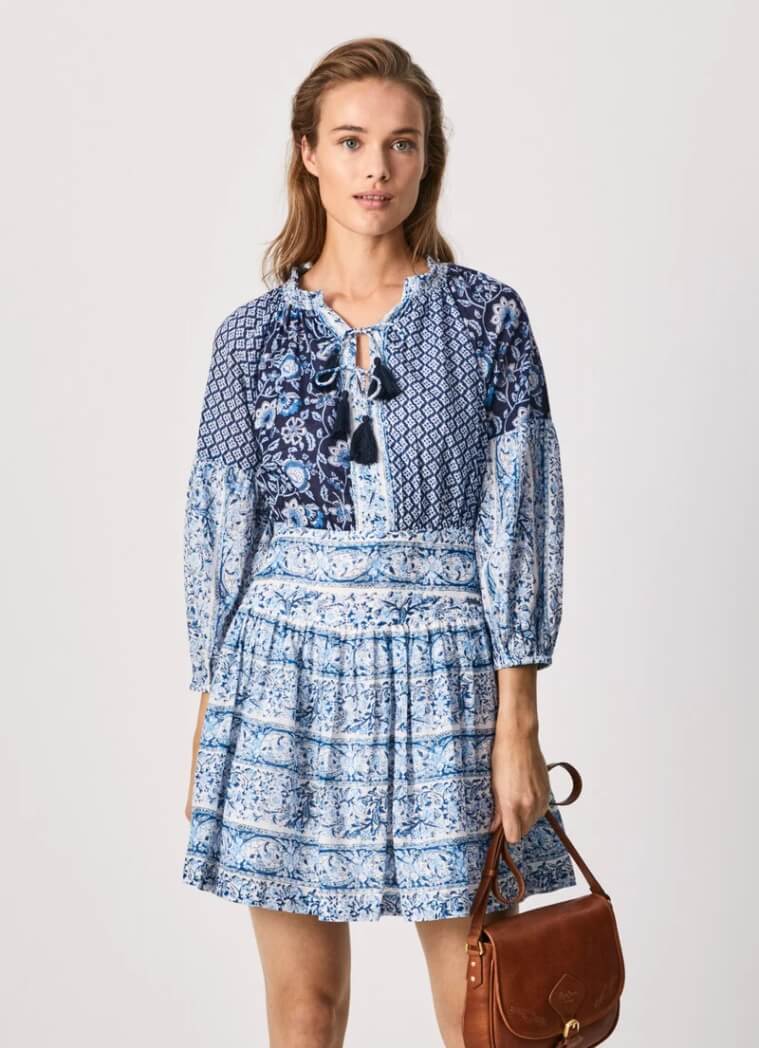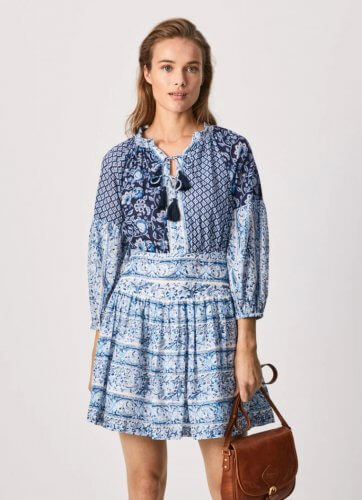 This soft, lightweight, long-sleeved dress features a rounded neckline with a peak opening and a cord detail with tassels cut to the waist. In spite of that, smocked paneling on the back is an additional feature with a combined print.
Have a style that never goes out of style by having this dress.
We rounded up the top 5 Pepe jeans ES sale offers from the new season clothing essentials for every man that can deliver essential quality and style for your wardrobe.