Olight makes some of the best flashlights on the market, including EDC, outdoor, combat, and other lights and accessories. Olight offers state-of-the-art lighting equipment created to satisfy household and professional requirements. The Olight Halloween Sale, which offers up to 50% discounts, begins at 20:00 BST on October 26. If you are a new user, they have discount offers for you. You will get £10 off if you order over £59 and £15 off if the Olight Halloween sale products in your cart are worth more than £99.
Olight Halloween Sale Offers | Free i3E Zombie Green Light With Your First Order
Halloween Order gift i3E Zombie Green
Price: £ 0.00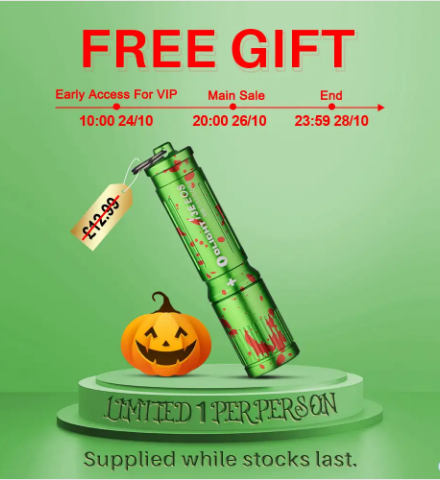 Yes! You read right. It is a free gift with your first purchase during this offer. So hurry up, order your product from the ongoing sale, and receive that free gift without delay. This little light is great for everyday carry. It's small enough to fit on your keychain, and you can turn it on with a simple head twist.
Get your free gift before the sale ends!
Haloop Patio Umbrella Light Camping Pole Light
Price: was £99.99 now £74.99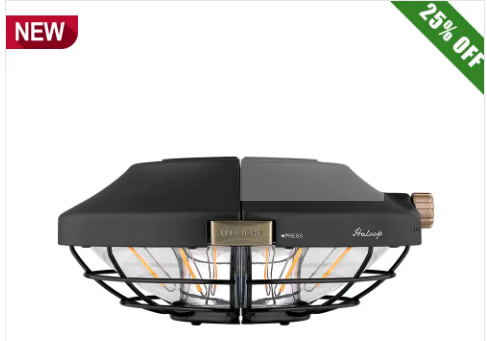 Looking for a versatile and reliable camping pole light? Look no further than the Haloop Patio Umbrella Light! This light has two kinds of light sources—orange and white—so it can be used in many different ways. It also has a power bank function that lets you charge your devices and hooks and straps that make it easy to attach to a patio or campsite.
Light up your campsite and save £25!
Olantern Classic 2 Pro Orange Rechargeable Lantern + Obulb Pro
Price: was £139.90 now £97.93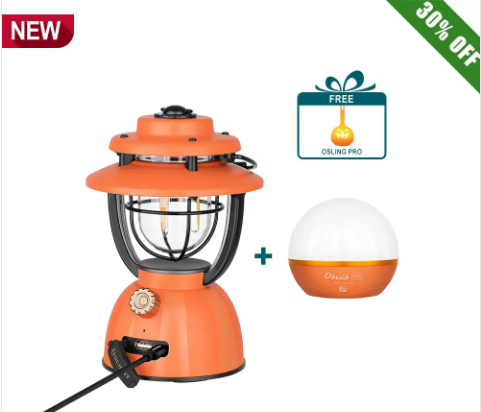 Any household needs this light, which charges in 4 hours and lasts 7.5 days. Emergency charging of other devices is possible with the built-in power bank. With this purchase, you will also get an Osling pro for free, which assists with simple handling. Olight's first light, which an app can control via Bluetooth.
Bring this advancement to your home at 30% off.
Baton 3 Kit Season Torch Wireless Charging with Free Holster
Price: was £159.90 now £79.95
The Baton 3 Premium Edition is the ideal all-purpose little torch set. This kit contains everything you need to light up your outdoors. With a portable wireless charger, 1200 lumens, and 166m of throw, the Baton 3 is bright enough for any situation.
A Half-price light for your night!
Arkfeld EDC Torch Light with Laser Pointer for Lectures + Free Patch
Price: was £89.99 now £80.99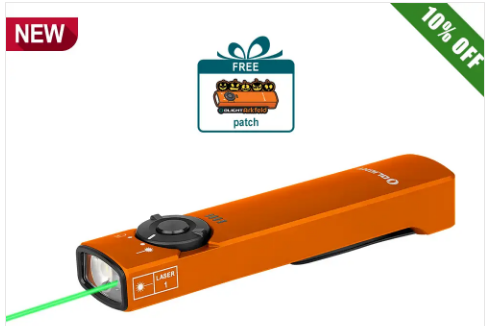 Are you looking for a powerful, portable, and versatile flashlight? Look no further than the Arkfeld EDC torch. With 1,000 lumens of output, this flashlight is perfect for any situation. The magnetic charging cable makes it easy to keep your flashlight charged and ready to go. The green laser is great for making presentations or amusing your pets.
LED or laser, the choice is yours!
Olight VIP customers (Silver and above) have early access to the sale and will benefit from it from 24-10-22 at 20:00 BST. So visit them now and take advantage before the sale ends.