The world's largest athletic apparel company, Nike is best known for its footwear, apparel, and equipment. Inspiring the world's athletes, Nike delivers innovative products, experiences, and services. One of the most valuable brands among sports businesses. In this Nike IE review, explore the latest styles and innovations from Nike, featuring the hottest shoes, clothing, gear, and accessories for every level of activity.
Nike IE Reviews Nike Sneakers, Clothing & Accessories
Air Jordan Legacy 312 Low
Price: €84.99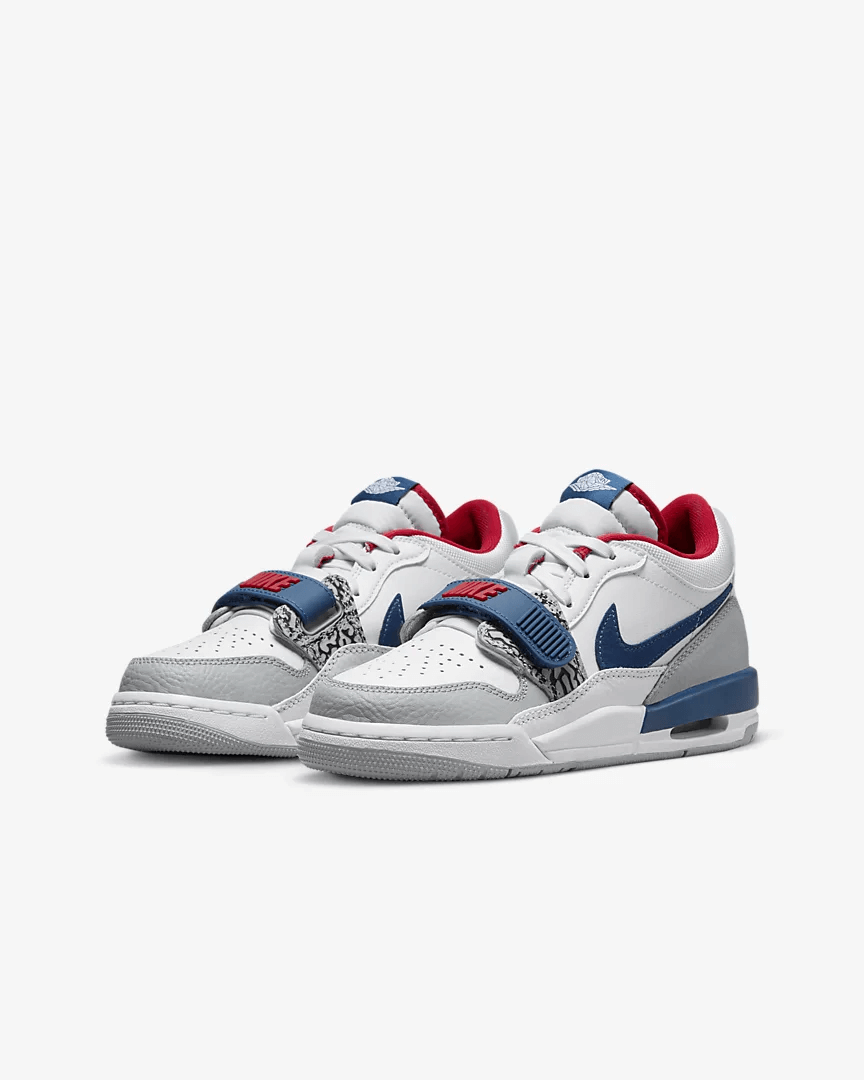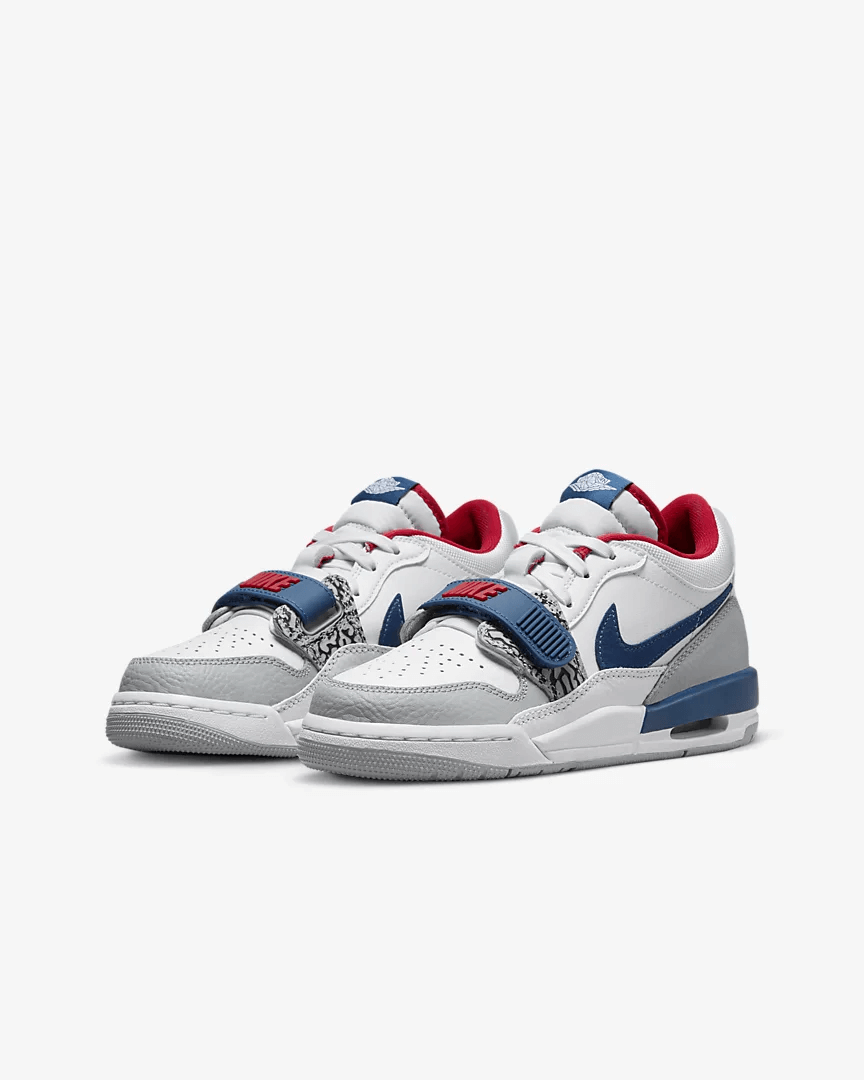 The Air Jordan 3 is one of several 1980s-era classic silhouettes that have collided to form the Jordan Legacy 312, a hybrid model that first debuted back in 2018. The Air Jordan 1, Air Jordan 3, and Air Trainer 1 are the key standouts in this daring mash-up of icons, which is why the original colorways of those respective models seem to draw considerably more positive attention compared to the newer iterations.
Go stronger, and grow stronger with Air Jordon Legacy.
Nike Sportswear Club Fleece Pullover Hoodie
Price: €64.99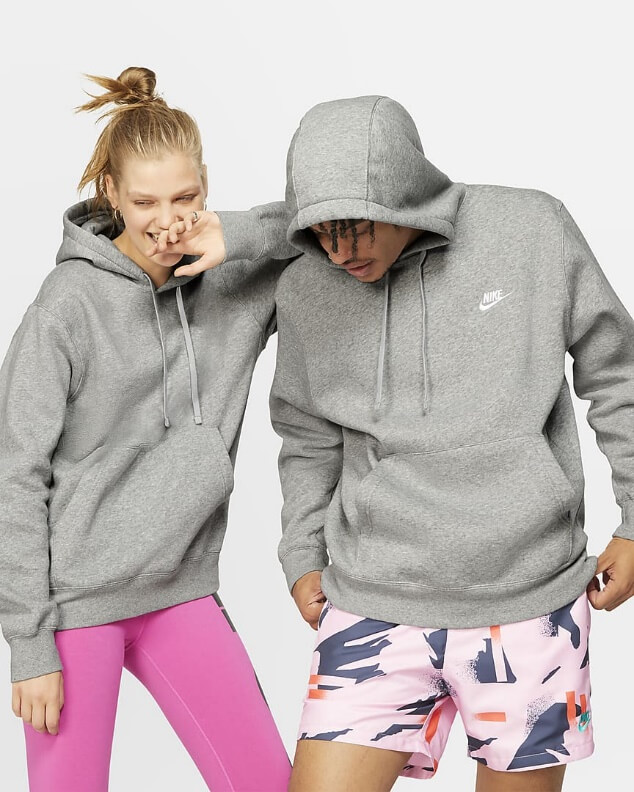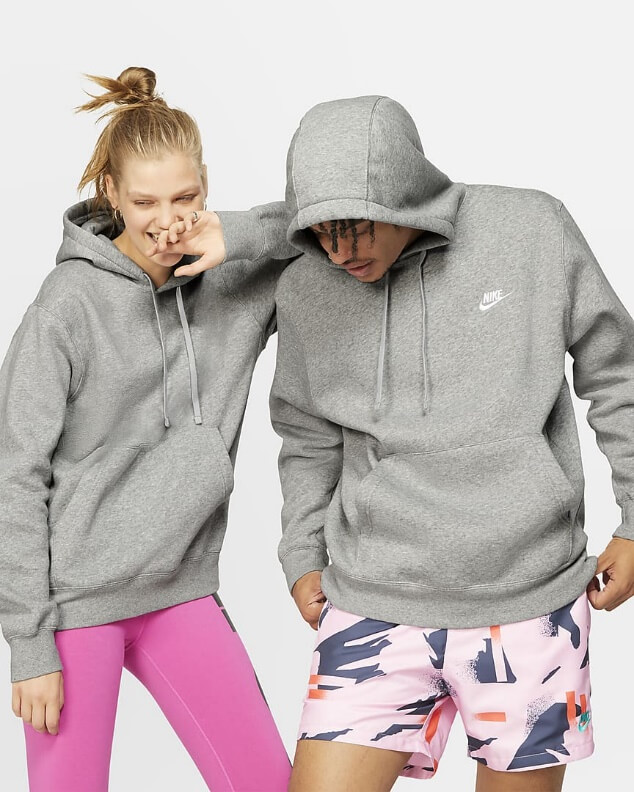 Don't bring your training to a halt in the cold weather, stay motivated in the Nike Men's Sportswear Club Fleece Pullover Hoodie. Featuring a hoodie with an adjustable drawcord for additional coverage and protection from the elements, you will have no excuses. The perfect staple for your winter wardrobe, warm up with the Nike Men's Sportswear Club Hoodie.
Style like never before by wearing this pullover hoodie.
Nike One Club Women's Training Duffel Bag (24L)
Price: €54.99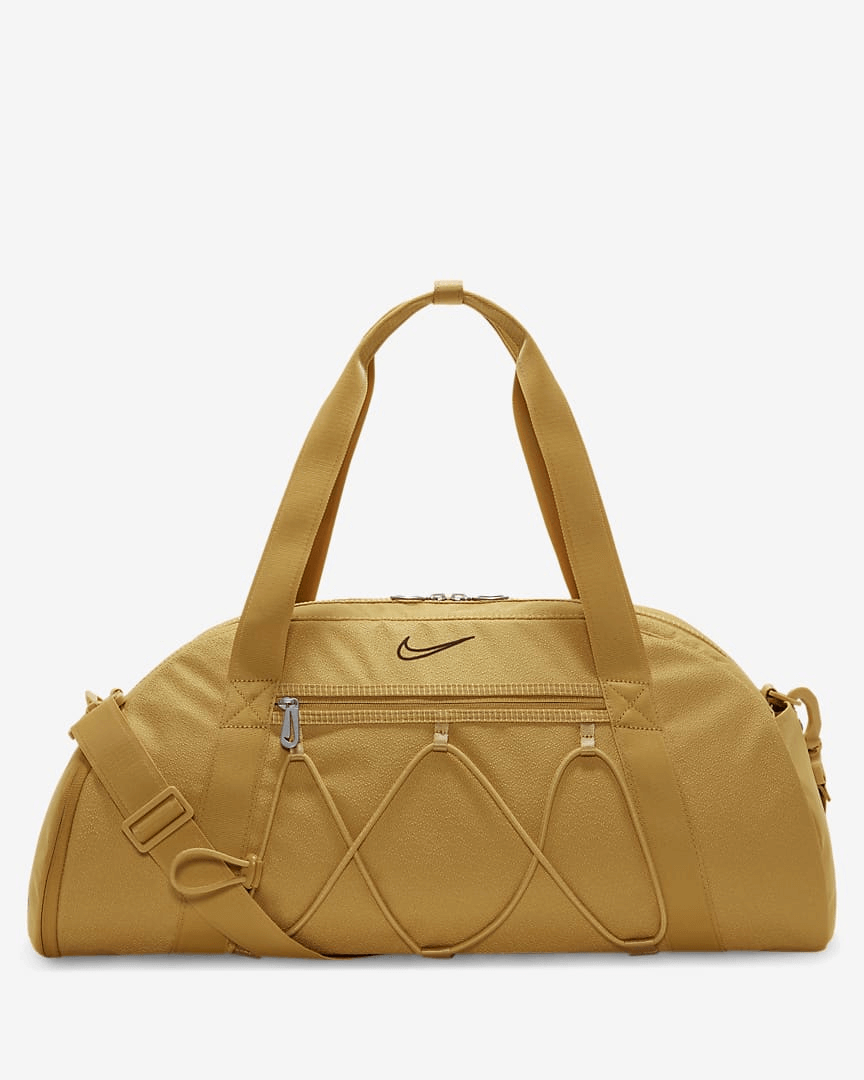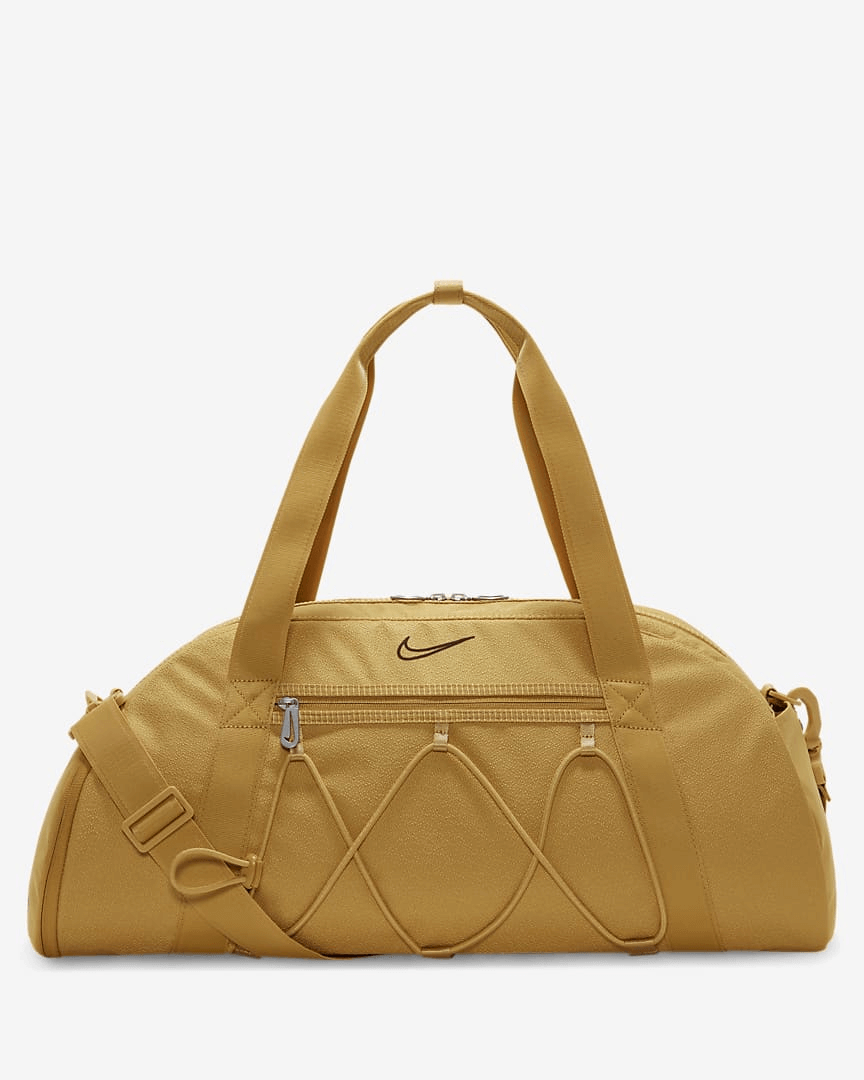 The Nike One Club Duffel Bag keeps everything you need for your day close and organized. It has space for a yoga mat and a vented compartment that keeps your shoes and sweaty clothes separate from the rest of your things. This product is made from at least 50% recycled polyester fibers.
Look stylish, be stylish by having this training bag.
Nike x sacai Men's Jacket
Price: now €314.97 was €449.99 save 30%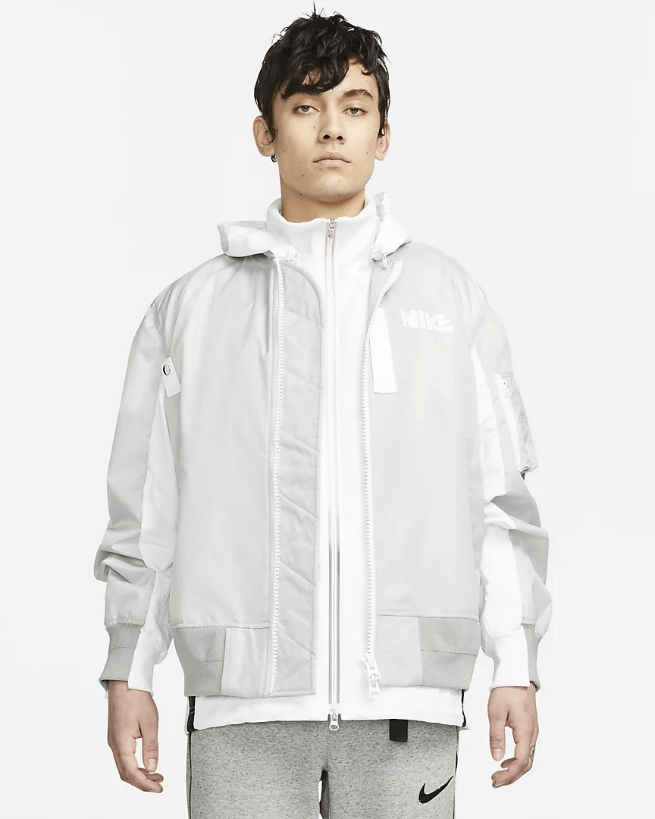 Chitose Abe takes the next step in her collaboration with Nike, highlighting the beauty of motion by remixing performance garments. The layered look of the Nike x Sacai Jacket is the result of combining the Sacai Bomber with the Nike Team USA Windrunner Jacket. Made from nylon, it features a toggle hood, utility pocket, and puffed-out sleeves for an avant-garde touch.
Winter is cool and crisp just like this great jacket!
Nike Sportswear Faux Fur Blanket
Price: €179.99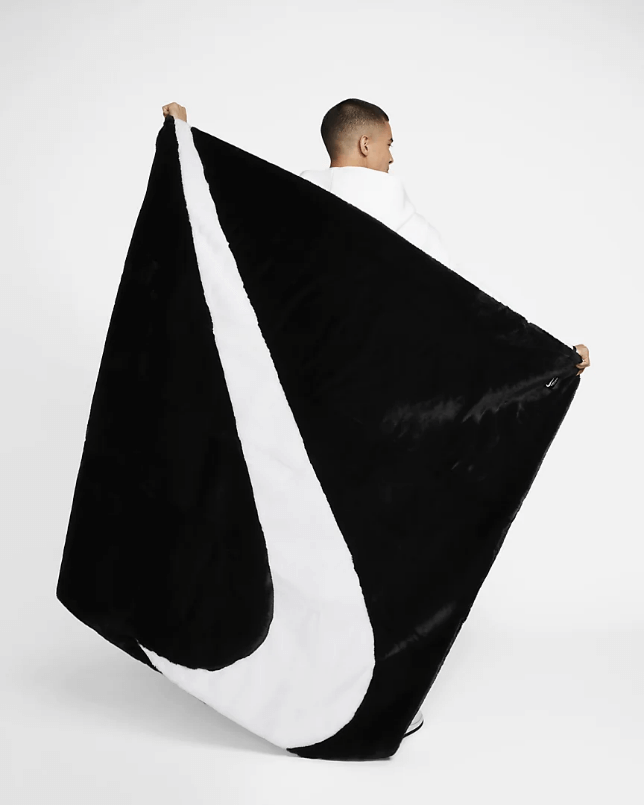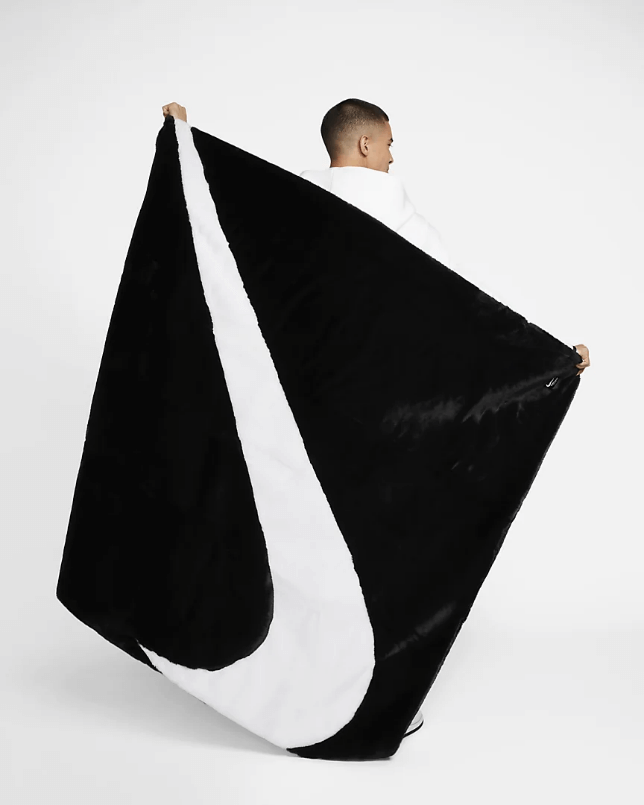 Perfect for the winter season ahead, this cozy furry blanket is served in white-on-black and measures four by six feet. It's rounded at the edges, features a Nike Sportswear tag at the bottom, and sports a huge white Nike Swoosh logo on the front. Made from the cosiest faux-fur fleece, this statement piece does double duty as an oversized layering piece or the softest spot on your sofa.
Celebrate the seasonal shift of weather by bundling up in this blanket.
Nike IE has plenty of accessories to choose from. Finish it off with an excellent accessory, and you are ready to shine!