Need a safe haven to unwind and relax before the new year starts? Need a quiet yet lively place to spend the last few days of an eventful year in either loved ones' or your own company? Look no further, Xoximilco has everything that you can ever imagine and much more. Xoximilco honors the customs, heritage, and folklore of Xochimilco, one of Mexico's UNESCO World Heritage Sites.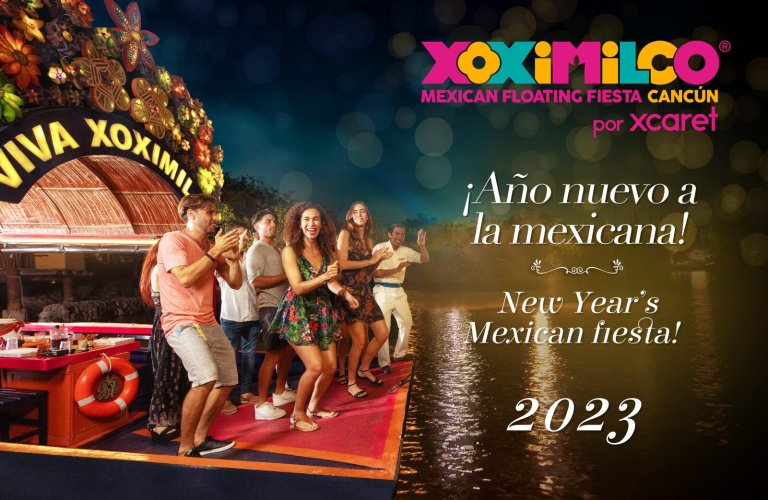 You can easily come and honor a site that's the pride of its nation. All this sounds amazing on paper, but let's see what's actually in store for you. You'' travel on a comfortable traditional Mexican ride and you'll eat the best cuisine that Mexico has to offer. Start your New Year in the best possible atmosphere with amazing people and in nature's embrace.
An unforgettable New Year's Eve party awaits you at Xoximilco!
Additionally, Xoximilco is the complete package. It has amazing music that goes hand in hand with the cuisine served at your table and the overall atmosphere set by the staff and local citizens. You'll never feel out of place even if you're new to gatherings of this nature. Let's see what else Xoximilco offers.
New Year's Celebrations at Xoximilco
Even if New Year's Eve and Christmas take most of the spotlight when it comes to the last month of any year, that doesn't mean other celebrations don't exist. La Posadas is Xoximilco's take on Christmas celebrations, let's look at what it has in store for you.
La Posadas:
Price: $1,889.81 MXN per adult and $944.81 MXN per child.
Additionally, you can get a 15% discount depending on how early you get done with your booking.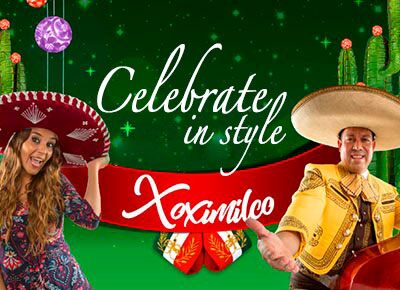 The Posadas, a typical Mexican holiday, takes place in December. And to nobody's surprise, Xoximilco is a great spot to commemorate these occasions with family, friends, or coworkers. To top it all off, you can celebrate by enjoying the best cuisine that Mexico offers, alongside some of the best drinks, music, Christmas songs, and the best hospitality in the world.
Christmas just got better with Xoximilco.
New Year Celebrations:
Price: $1,889.81 MXN per adult and $944.81 MXN per child.
Additionally, you can get a 15% discount depending on how early you get done with your booking.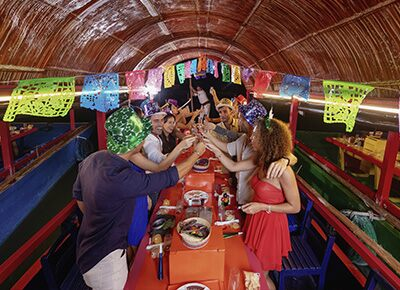 Now, let's move on to the focal area of this discussion. New Year's Eve in Xoximilco is a dream come true for most. So make the most of your time while you're there and enjoy everything that the park offers. Enjoy exquisite beverages accompanied by the best food that immensely talented and hospitable Mexican chefs will cook for you.
Spend New Year's eve in total bliss at Xoximilco.
All in all, Xoximilco's December celebrations are usually the highlight of a lot of people's overseas adventures. Even if Xoximilco has events all year round, there's just something about these December events that hit differently.
*Prices are valid only for December 31, 2022. Does not apply to Packages or to Xperience Passport.
It might just be the Christmas Spirit that brightens everything up and makes it seem twice as enjoyable. But whatever it is, it can't deny the fact that New Year's Celebrations at Xoximilco are one of the best in the world.