Elevate your self-care routine with Neal's Yard Remedies UK Review's Up To 50% Off sale. Discover an array of natural and organic skincare, body care, and wellness products that pamper your body and nurture your well-being. From purifying facial masks to indulgent body polishes, these deals make it easier than ever to prioritize self-care without straining your budget. Embrace the power of nature and radiant savings with Neal's Yard Remedies.
Neals Yard Remedies UK Review | Your Path to Radiant Savings
Palmarosa Purifying Facial Mask 50g
Price: was £30.00 now £19.50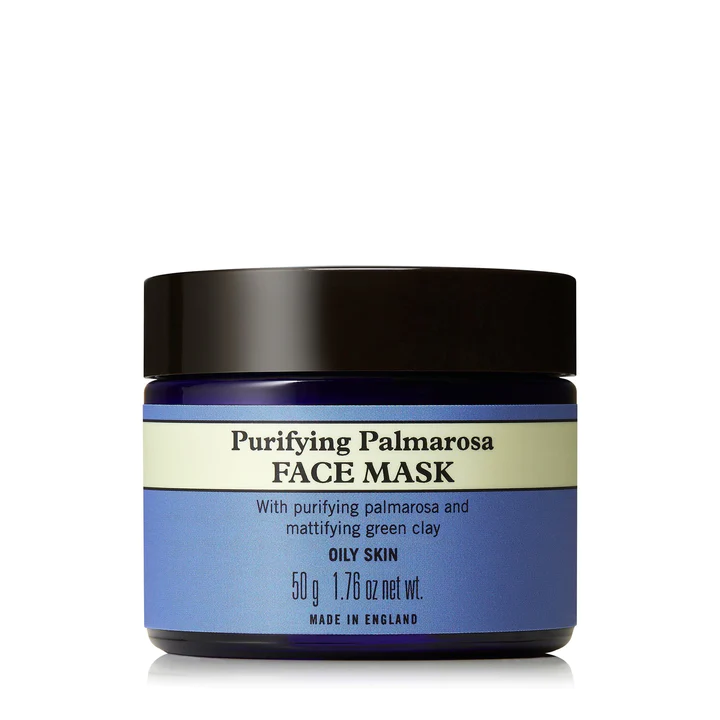 The profoundly cleansing facial mask detoxes and rebalances oily and combination skin. With naturally cleansing green clay and purifying palmarosa, it helps to unblock your pores, minimize the appearance of blemishes, and remove everyday impurities. You'll feel like you've just had a spot of pampering when you use this profoundly cleansing facial mask that detoxes and rebalances oily and combination skin.
Reveal your skin's natural radiance with this Facial Mask.
Rose & Geranium Body Polish 150g
Price: was £19.00 now £12.35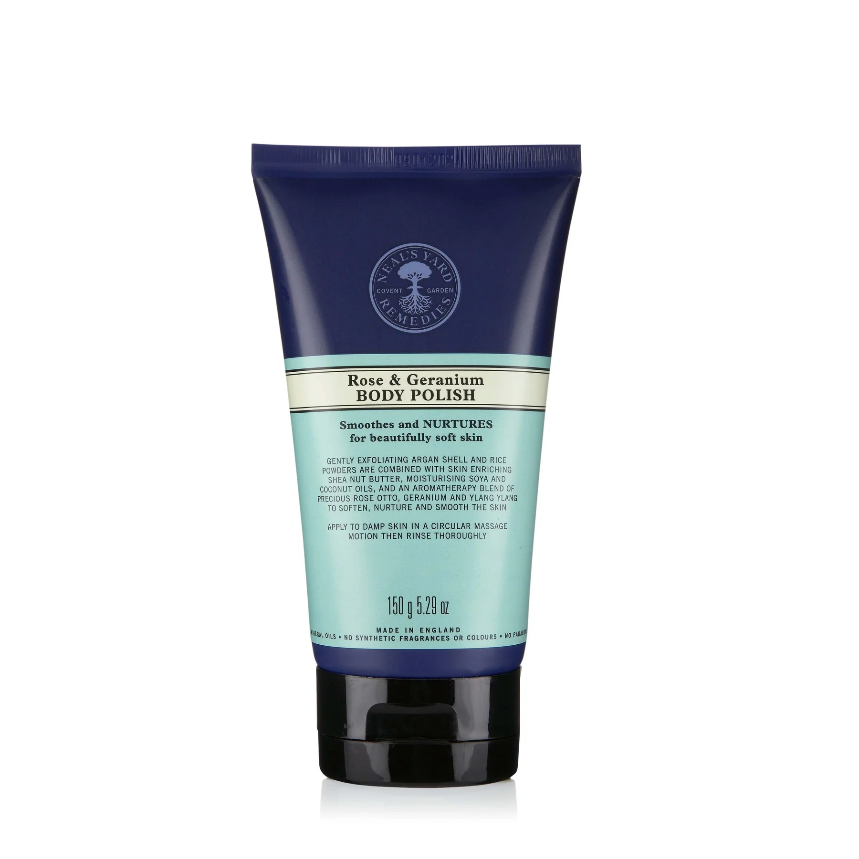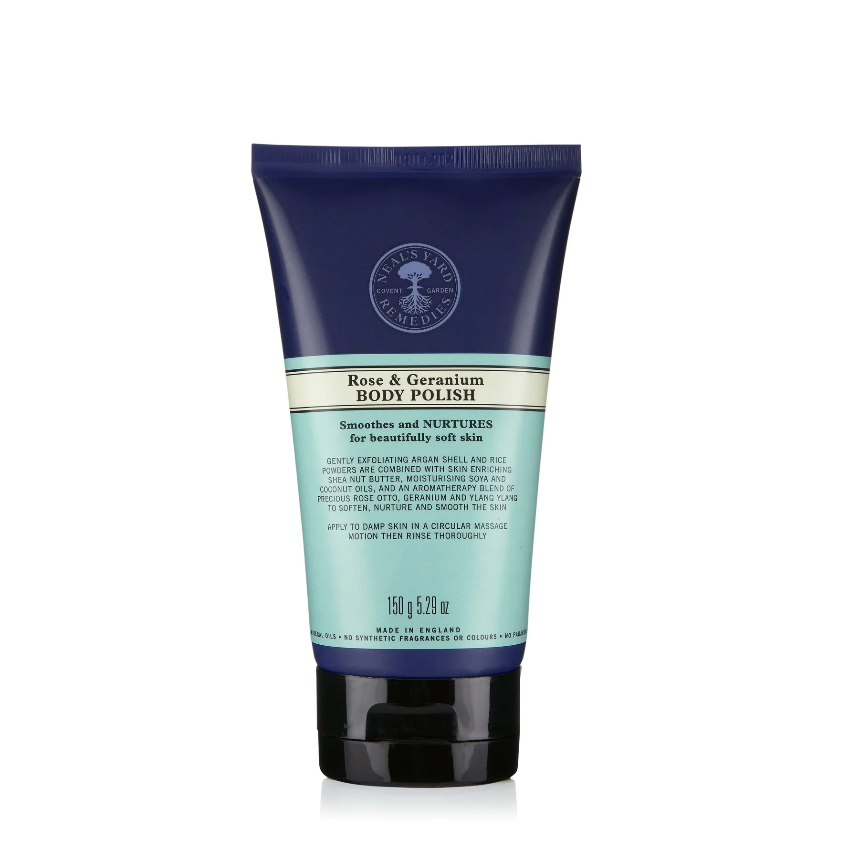 This floral scrub uses argan shell and rice powder to gently polish the body to reveal silky-soft skin. Blended with shea nut butter, soya, and coconut oils, it delivers a deep moisture boost. The inclusion of Rose Otto, Geranium, and Ylang Essential Oils leaves skin feeling smooth and smelling fragrant.
Indulge in silky-soft skin with this Body Polish.
Geranium & Orange Shower Gel
Price: was £15.00 now £9.75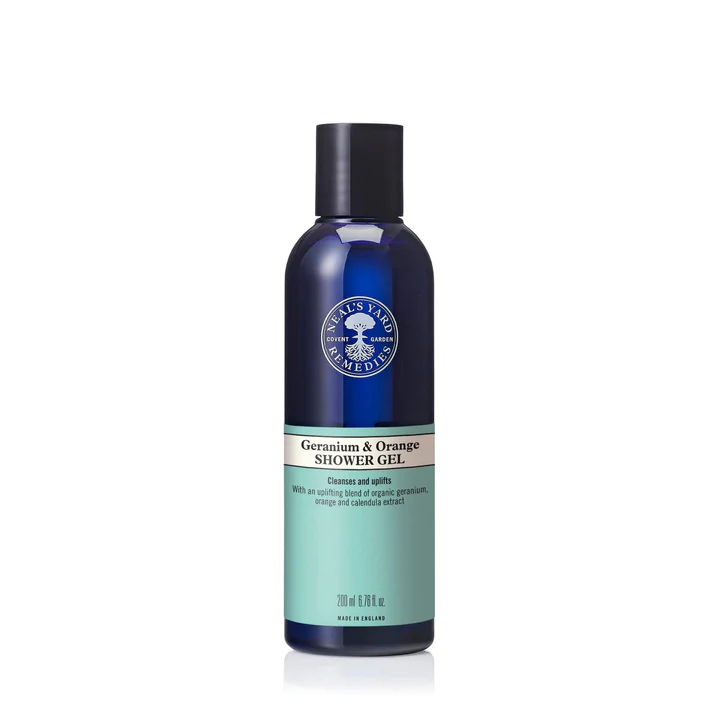 This energizing natural shower gel gently cleanses your skin to leave it feeling fresh and fragrant. With soothing calendula extract, an uplifting blend of balancing Congolese geranium, and energizing Italian orange essential oils, it's the perfect start to your day. Apply sparingly to damp skin using a gentle cleansing action. Why not follow with Geranium & Orange Body Balm or Geranium & Orange Body Lotion?
Energize your mornings with Geranium & Orange Shower Gel.
Create Your Organic Massage Oil 250ml
Price: was £10.00 now £8.50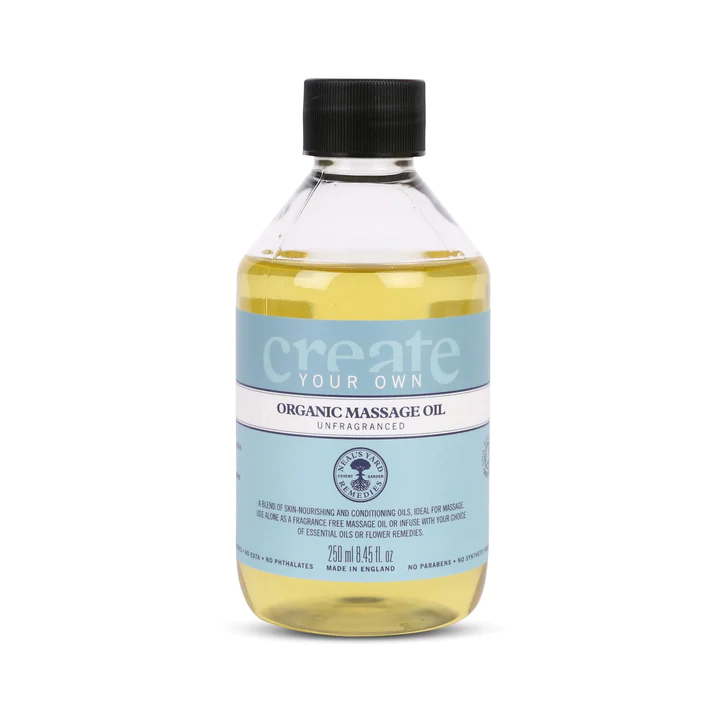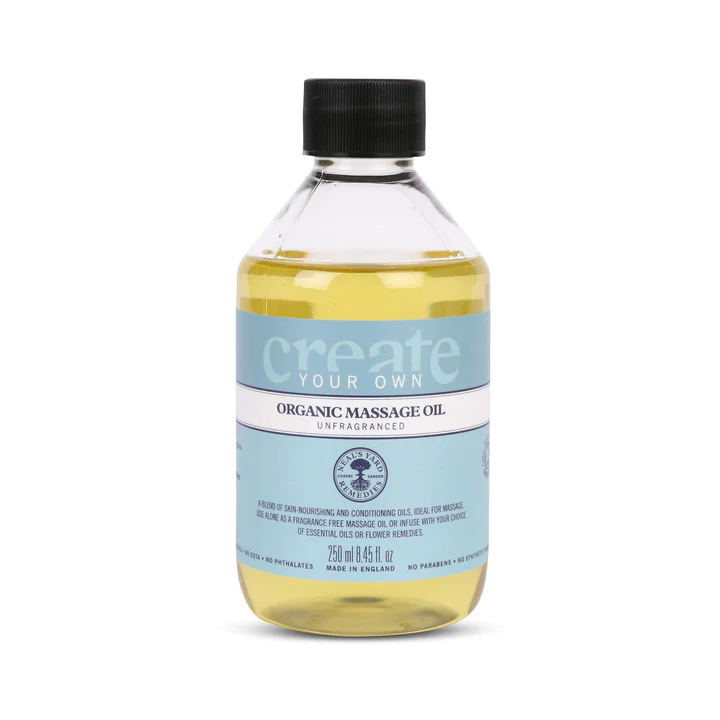 Certified when used on its own and gentle enough for sensitive skin. With a nourishing blend of almond, wheatgerm, and sunflower oils, use it as it is, or create your unique blend using our wide range of essential oils, flower remedies, and herbal tinctures. This product is classed as allergy-certified, making it an excellent choice for sensitive skin or those with skin allergies.
Craft your perfect massage experience with this Organic Massage Oil.
Purifying Palmarosa Skincare Kit
Price: was £22.00 now £14.30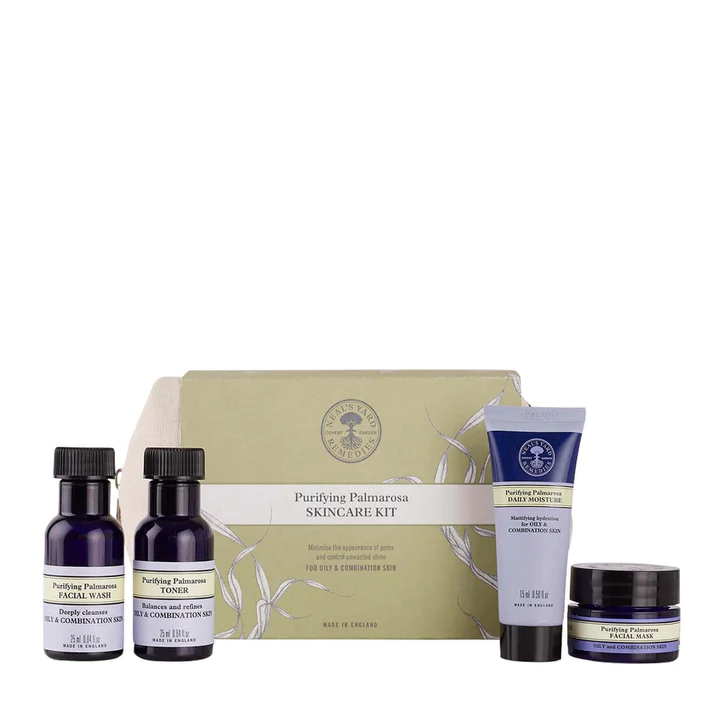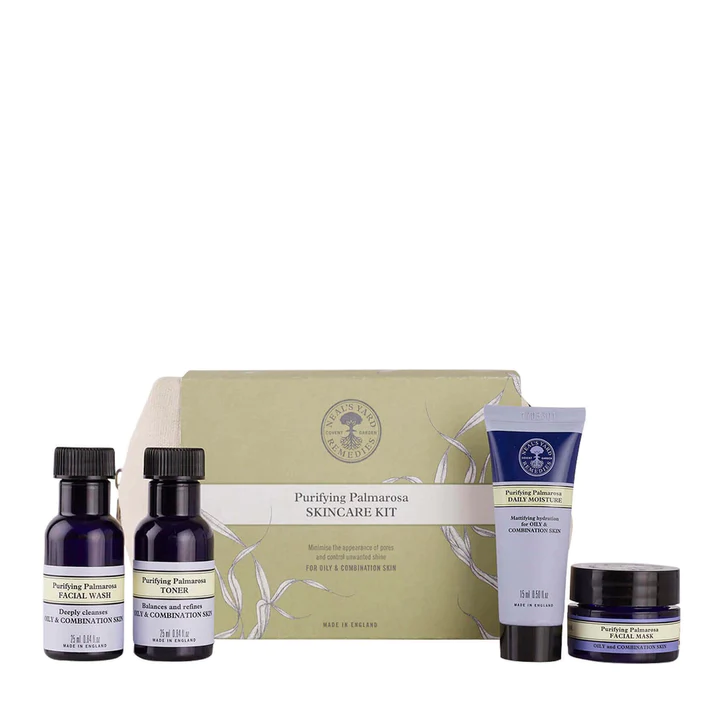 This kit is an introduction to our naturally mattifying Purifying Palmarosa skincare range and is perfect for oily skin types and oily T-zones. The lush, organic palmarosa grass that is distilled and used in our Purifying Palmarosa range is primarily sourced from plantations in Uganda, India, and Madagascar. Ugandan palmarosa is harvested by hand in the fields near the town of Tororo.
Discover naturally mattified skin with this Skincare Kit.
Elevate Your Self-Care Routine for Less with 50% Off at Neal's Yard Remedies UK Review!