Meaco GmbH DE is your gateway to unparalleled home comfort. With cutting-edge climate control solutions, they empower you to create the perfect indoor environment. Elevate your living space, breathe cleaner air, and experience ultimate relaxation with Meaco GmbH DE by your side. Your comfort, their commitment.
Breathe Easier, Live Healthier with Meaco GmbH DE
MeacoFan 360 Table Fan + FREE Storage Bag
Price: €69.99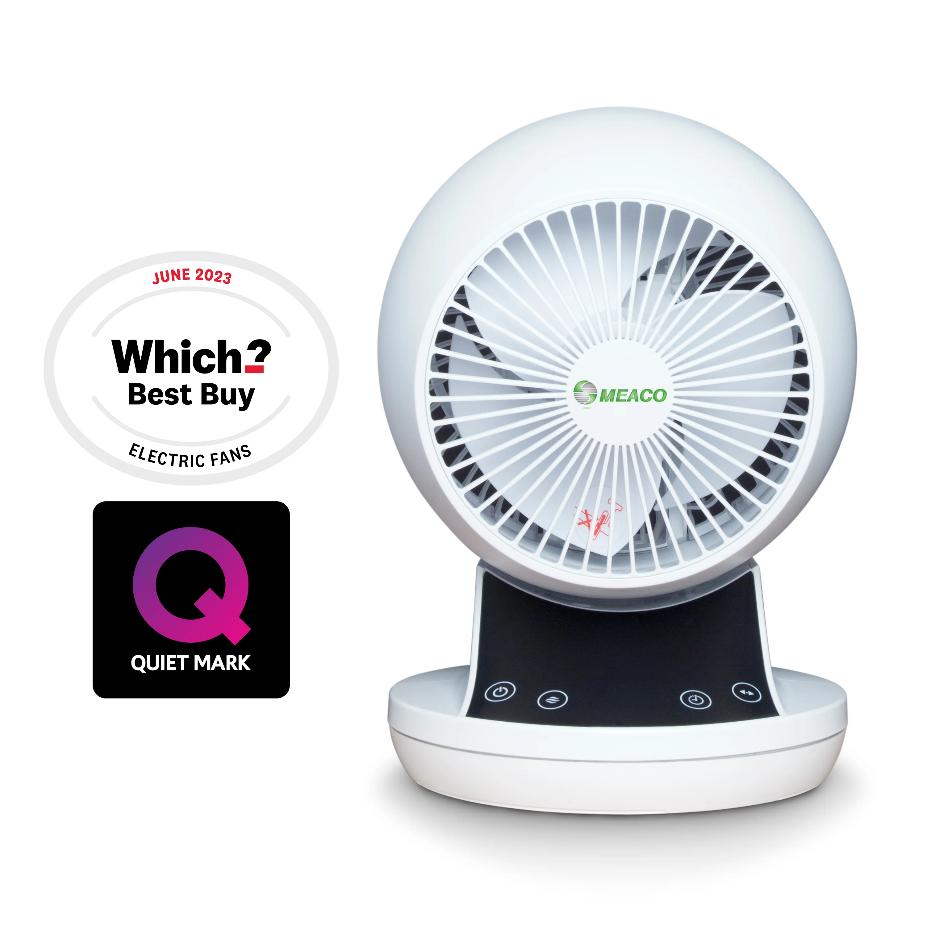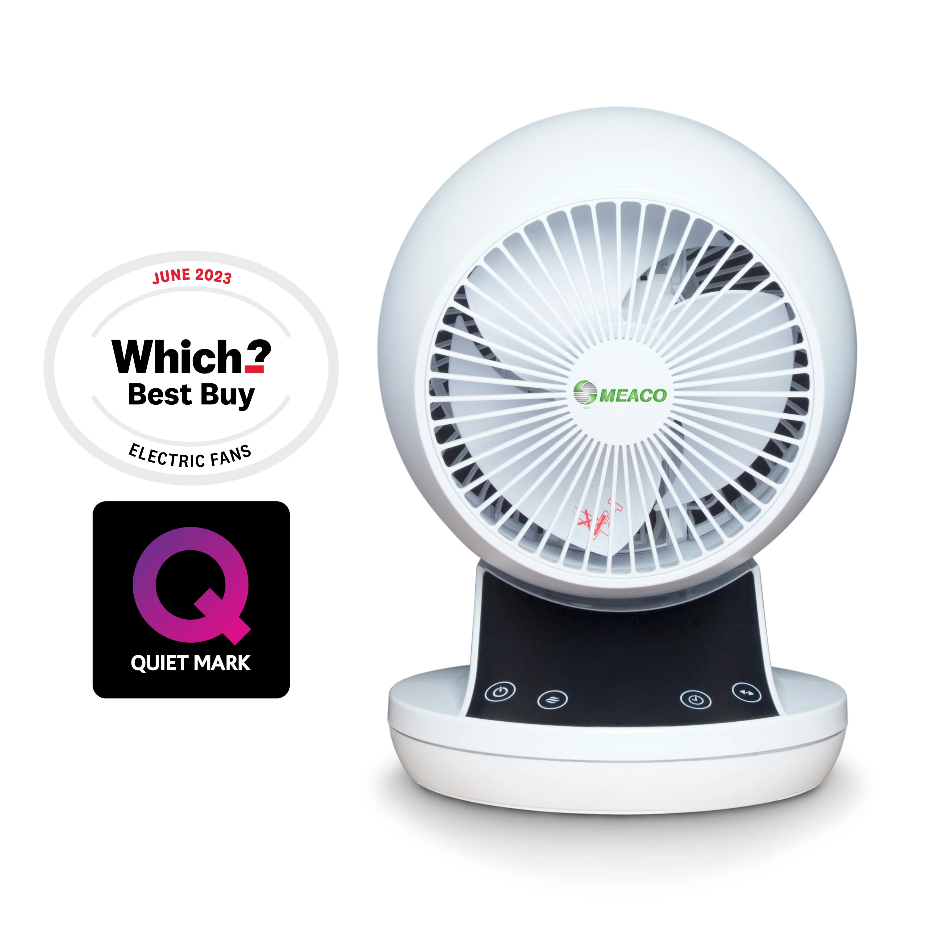 Perfect for smaller spaces, from the bedroom to the study, the MeacoFan 360 is the latest addition to the award-winning MeacoFan series. Designed to operate as quietly as possible, this fan produces a noise level of just 15 dB, which is just slightly louder than normal breathing noise. This makes it the ideal choice for anyone who wants room cooling without annoying fan noise.
The perfect companion for peaceful nights – MeacoFan 360!
MeacoDry Arete One 10L dehumidifier/air purifier
Price: €179.99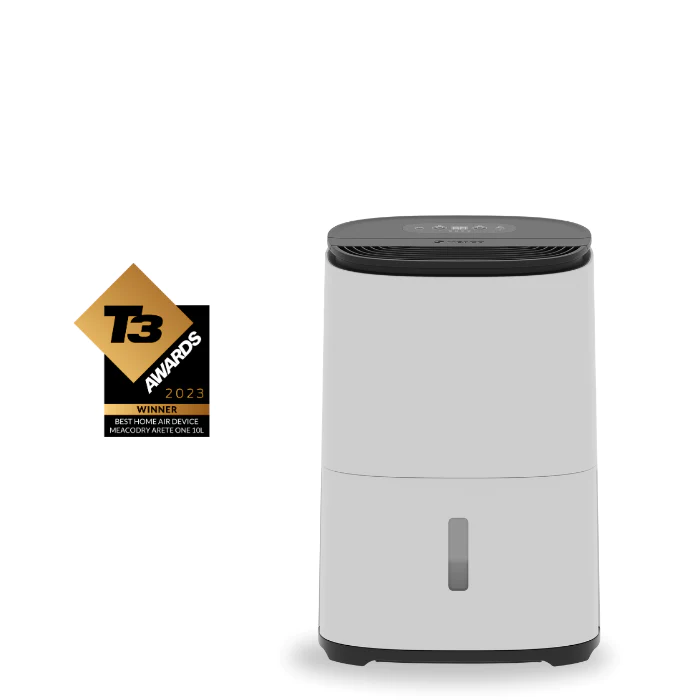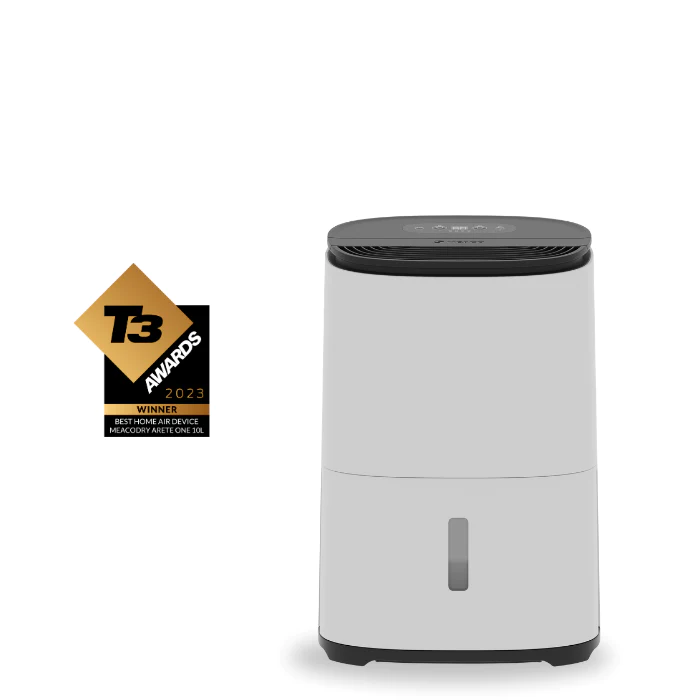 The MeacoDry Arete One 10L dehumidifier and air purifier is a versatile and efficient appliance designed to improve indoor air quality. It offers excellent value for money. This device effectively removes excess moisture from the air, helping to prevent mold, mildew, and allergens while also featuring air purification capabilities. With a compact design, it can be placed discreetly in various rooms.
Breathe easy with Arete One 10L – Your air quality ally!
MeacoFan 1056P pedestal fan
Price: €169.99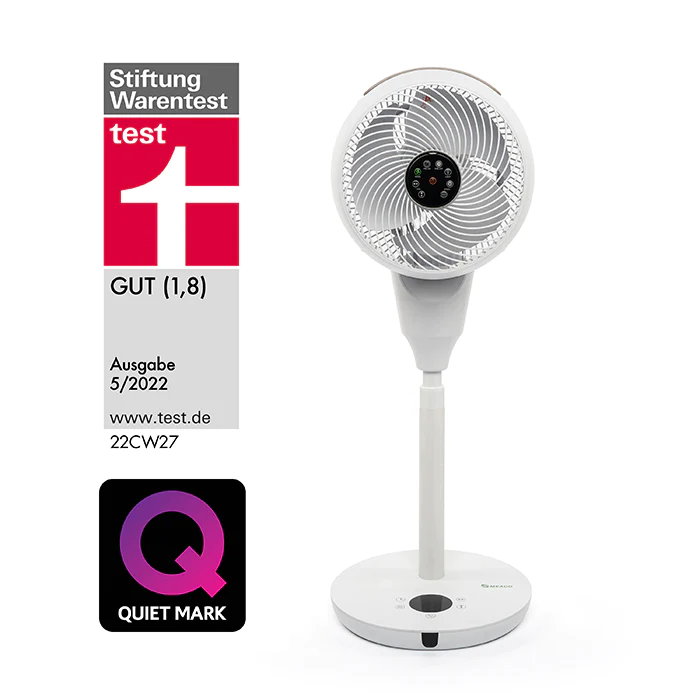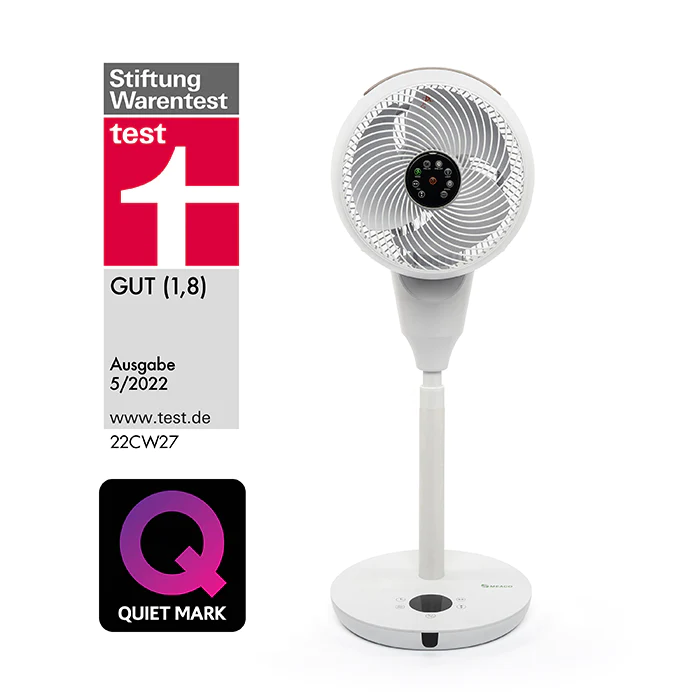 This fan combines all the features and benefits of our award-winning table fan and packs them into a sturdy and attractive base that can be moved from room to room, cooling the air without taking up table space. Just like the original 1056, the fan is super quiet and ensures air circulation in the room efficiently and effectively. The fan head moves quietly from side to side and up and down, bouncing air off the walls and ceiling to create a pleasant breeze in the room rather than just blowing air directly at you.
Experience elevated airflow with a pedestal fan!
MeacoClean CA-HEPA 76×5 WiFi air purifier
Price: €249.99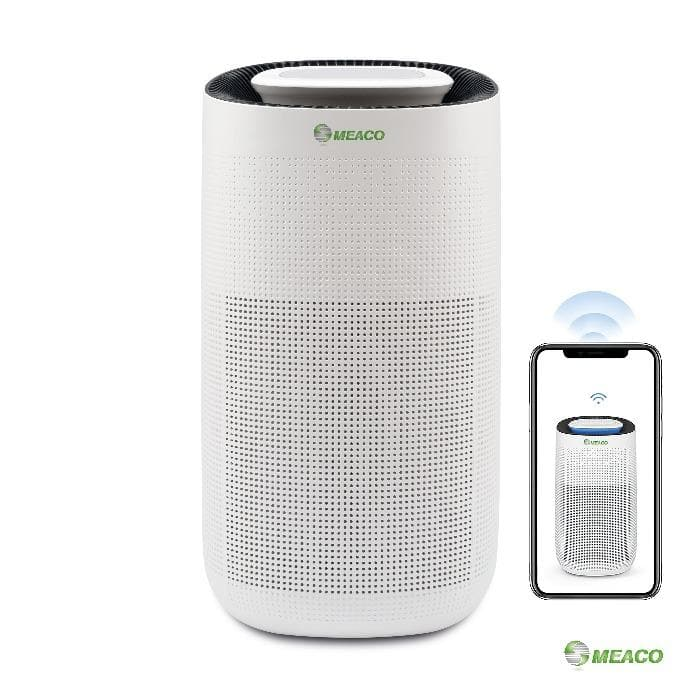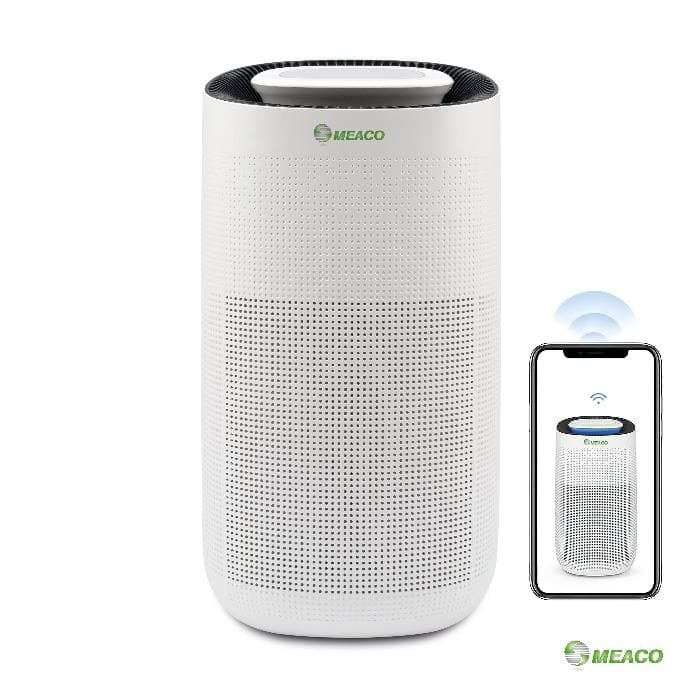 The sleek, modern design of this air purifier fits seamlessly into any location in your home. Can completely exchange the air five times in rooms up to 76 m³. It was designed to suck in air from all sides. This means that the air is almost always cleaned at an angle of 360° around the device. The H11 HEPA filter removes over 95% of harmful particles from the air. You can also purchase an H12 HEPA filter, which filters 99.97% of the air.
Control your air, and control your life with CA-HEPA 76×5.
Meaco Deluxe 202 Calcium Carbonate Water Filter
Price: €34.99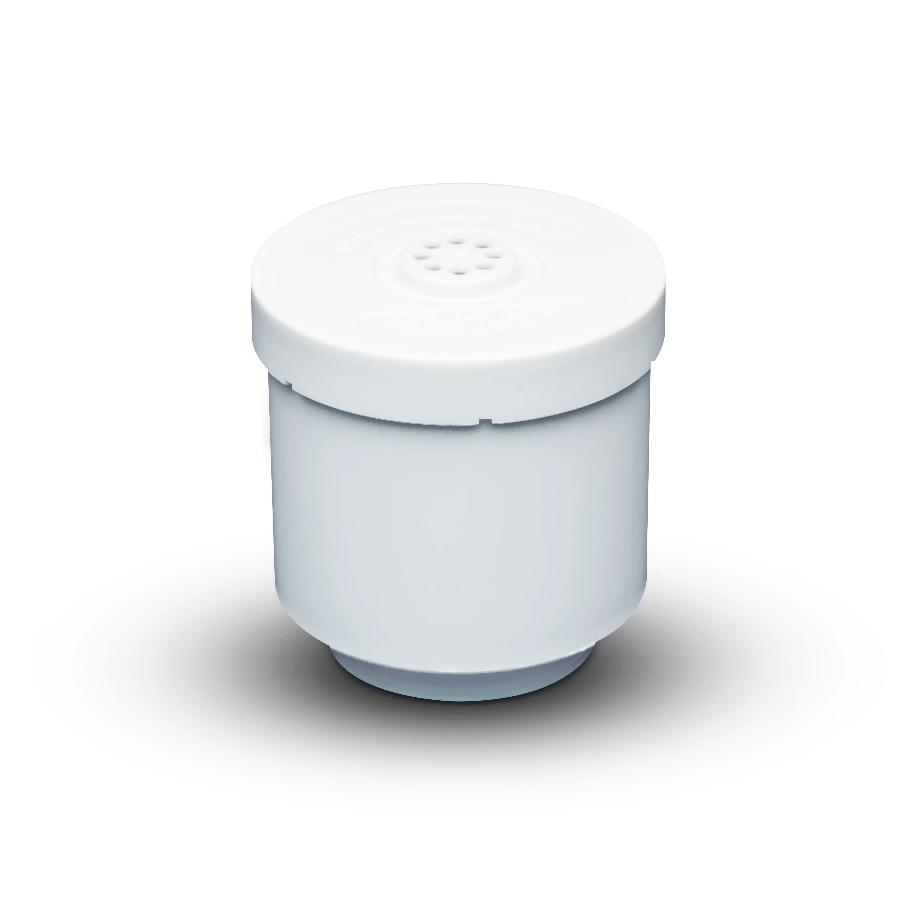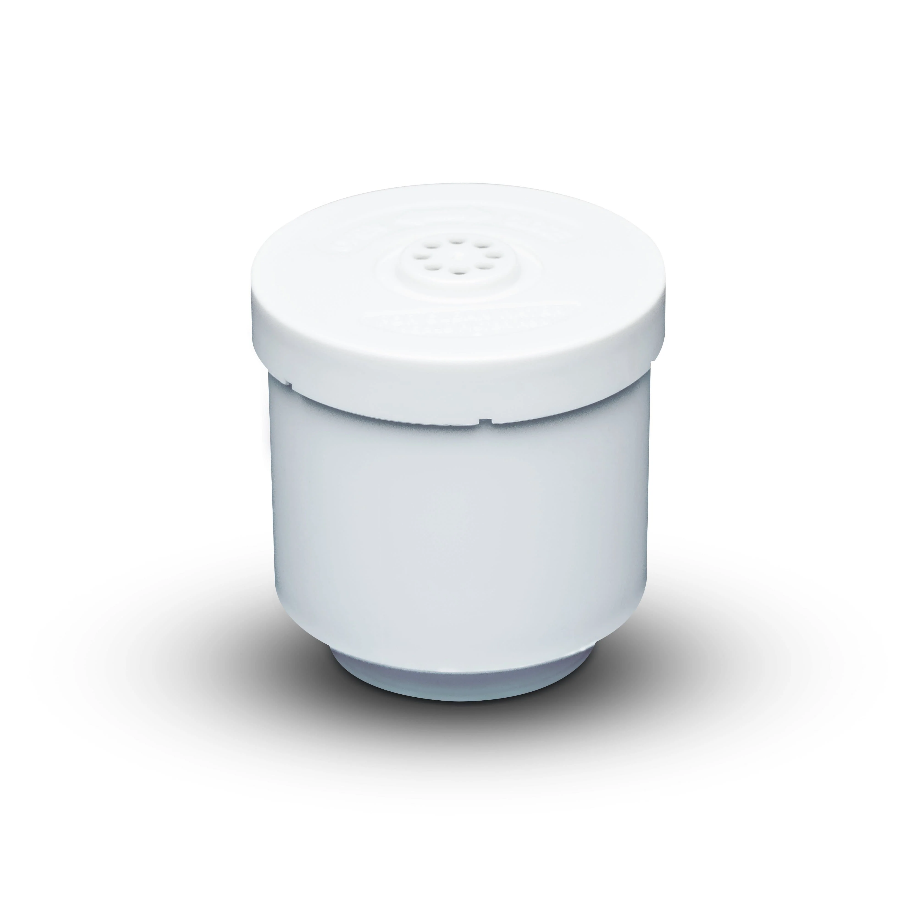 The Meaco Deluxe 202 Calcium Carbonate Water Filter, priced at €34.99, is a valuable addition to your humidifier setup. Designed to attach to the water tank's lid, this filter helps enhance the quality of the water used in your humidifier. It effectively reduces the presence of calcium carbonate, preventing mineral buildup and ensuring a longer lifespan for your device.
Keep your humidifier happy with Deluxe 202!
Discover a healthier home with Meaco GmbH DE.