LivingSocial UK offers a diverse range of deals, from garden rat repellers to Kamado BBQ grills. You can save on garden benches, rattan sun loungers, and spacious storage boxes. Their deals cater to various needs and preferences, providing quality products at discounted prices. Whether you're enhancing your outdoor space or seeking practical solutions, LivingSocial UK has you covered with enticing discounts.
Upgrade Your Outdoor Lifestyle with LivingSocial UK's Incredible Deals
2 or 4 Solar Ultrasonic Garden Rat Repellers
Price: now £12 was £34.99 save 66%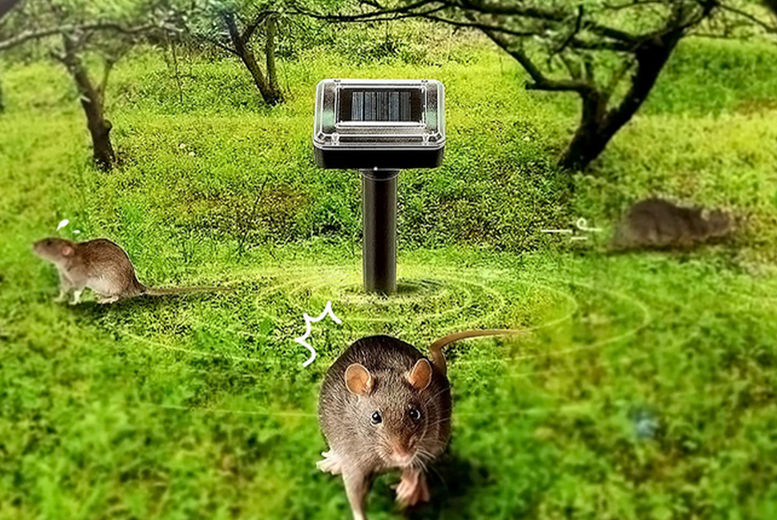 Get a set of two solar ultrasonic rat and snake repellers. Protect your garden from rats, snakes, moles, bugs, and other creatures with this ultrasonic repeller. The device will automatically charge during the day from the sunlight, saving you energy and costs. The device is waterproof, so you can leave it outside all year round.
Protect your garden from unwanted guests!
18″, 21″ or 23″ Kamado BBQ Grill
Price: now £399 was £889.01 save 55%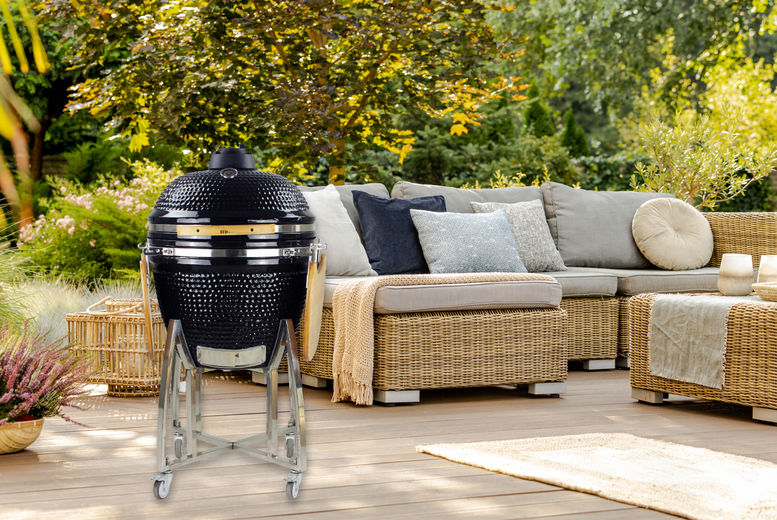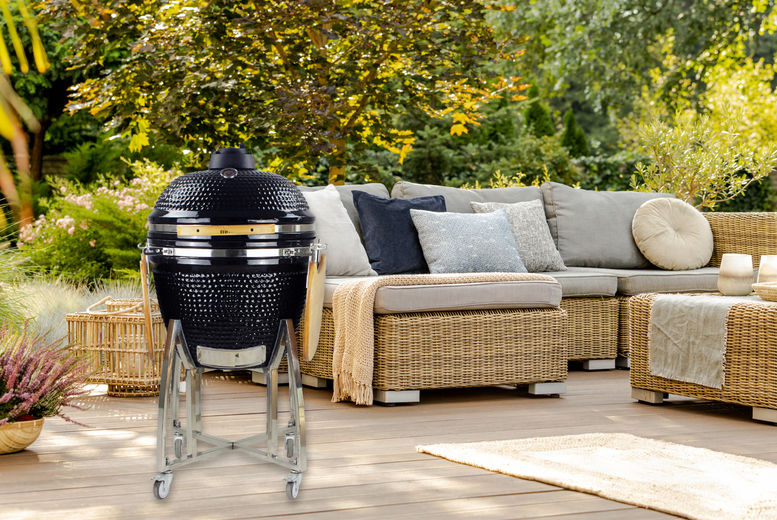 Are you ready to take your grilling game to the next level? Look no further than our Kamado BBQ grills! With three sizes available – 18″, 21″, and 23″ – you can choose the perfect fit for your outdoor cooking needs. These Egg BBQ grills are not just your ordinary BBQs; they are ideal for cooking a wide range of delicious dishes. The secret lies in their thick ceramic walls that lock in heat and juices, ensuring an even cook and enhanced flavour in every bite.
Upgrade your outdoor cooking game with BBQ grills!
Welcome Bronze Garden Bench – Matte Black!
Price: now £51 was £150 save 66%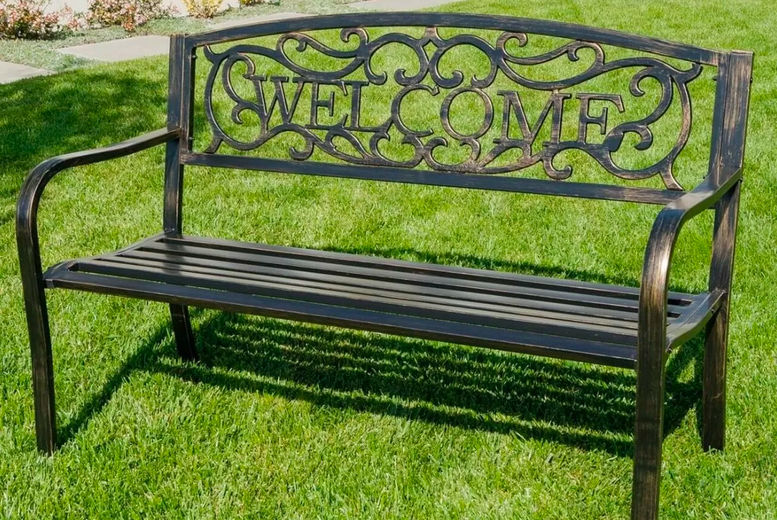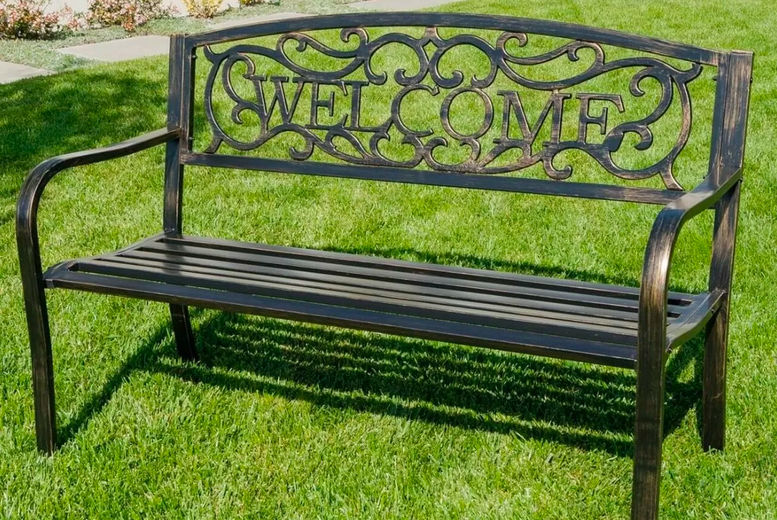 Get a welcome garden bench. Beautifully and intricately designed, this bench is designed with a paisley-style scrolling design with the word 'welcome' written across the back of the seat, perfect for welcoming guests or for enjoying your garden. This classic bench is crafted from premium quality metal and protected with a weatherproof finish to ensure a long-lasting and elegant bench. This bench is flat-packed for home assembly.
It's not just a seat; it's a welcome statement.
Adjustable Garden Rattan Sun Lounger – 2 Options
Price: now £74 was £249.99 save 70%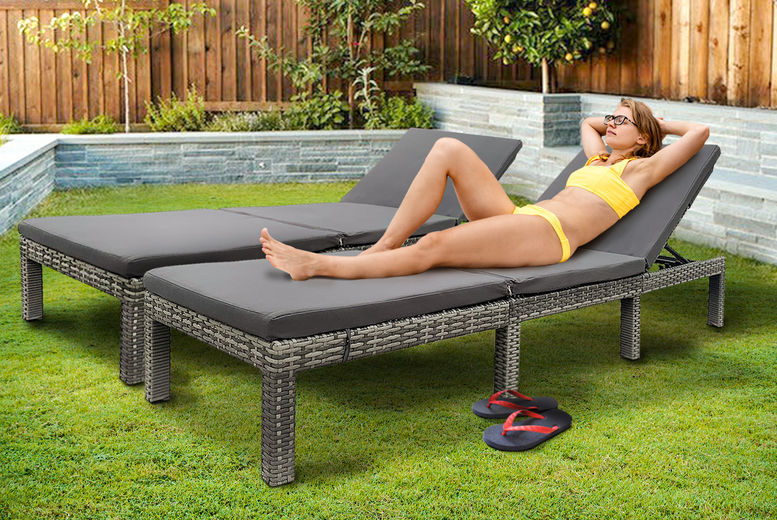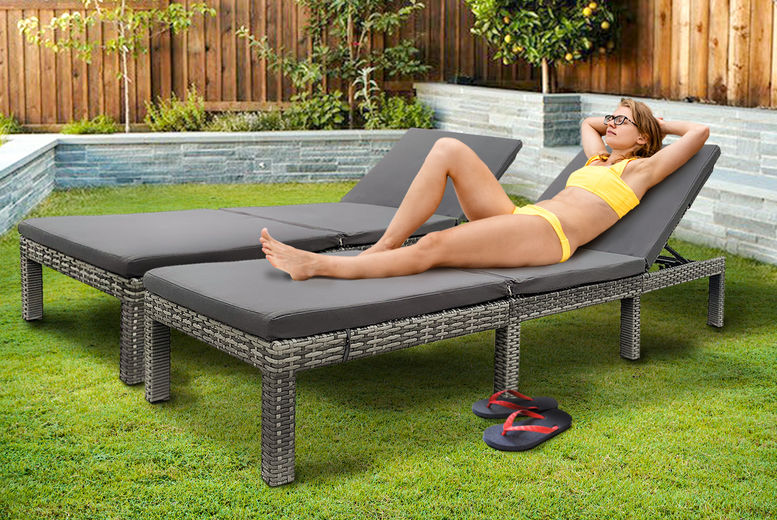 The Adjustable Garden Rattan Sun Lounger comes in two appealing options. These loungers are perfect for soaking up the sun while providing comfort and relaxation. Both options offer adjustable backrests to suit your preferred recline position, making it easy to find the perfect angle for ultimate comfort.
Garden Storage Box – 320 Litres!
Price: now £39.99 was £90 save 56%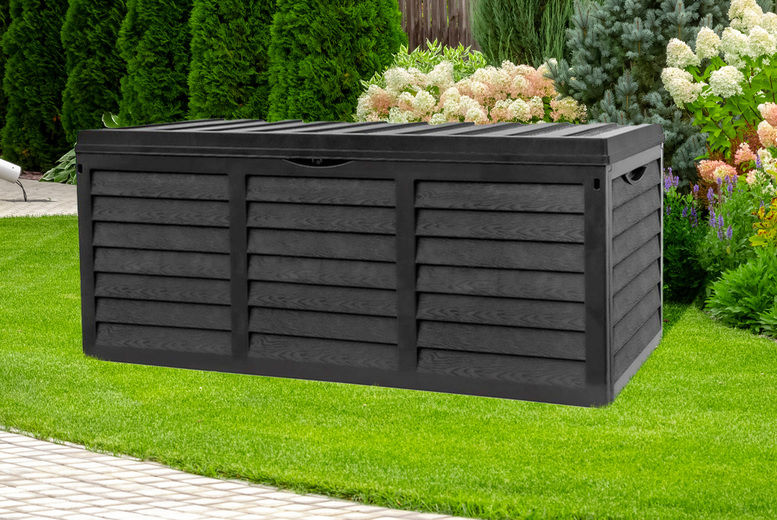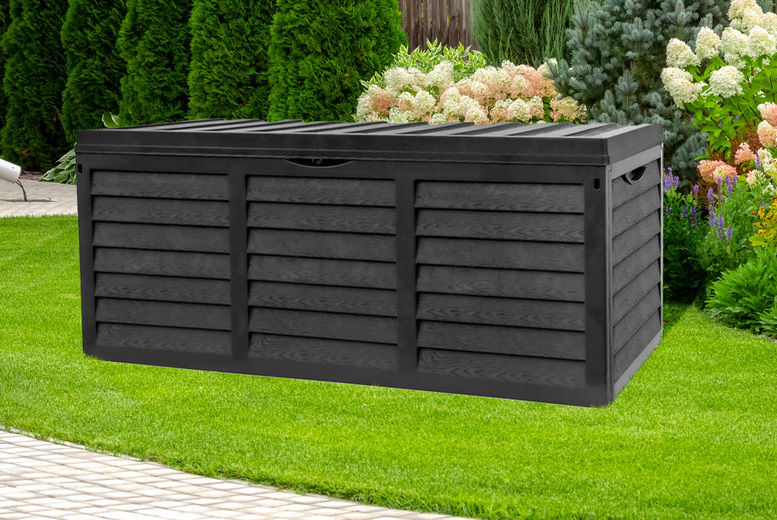 If you're looking for more storage space in your back garden then this garden storage box is just what you need. This wooden fence panel box finished in a classic black colour is sure to look great in any outdoor area. With a generous capacity of 320 litres, this storage box will ensure your items stay ventilated and dry.
Keep your outdoor space neat, with a 56% discount.
Save big while enhancing your outdoor space.