Miley Cyrus has dropped her first single from her upcoming eighth studio album, Flowers. The album will release on March 10, 2023. The latest single from the singer has got people speculating as it is smattered with references to her past relationship with Liam Hemsworth. The relationship continued on and off for a decade and finally ended up in divorce in February 2020.
Coming back to the song, let's uncover the different hints and references that the listeners and fans have discovered.
The Release Date of the Song
Let's start with the date. The song's release was to be 11 a.m. on January 12th. Usually, song releases happen at midnight. Well, 11 a.m. in the US means it will be released on January 13th Australian time. Liam Hemsworth is an Australian, and13th January is his birthday.
Flowers' Opening Lyrics
The song starts with Cyrus in a gold outfit singing Built a home and watch it burn. The lyric indicates that in November 2018, Miley and Liam, then engaged, lost their home to the devastating Woolsey Fires in Southern California. Furthermore, Cyrus revealed in an interview that it might have been the reason they decided to marry.
The YSL Black Suit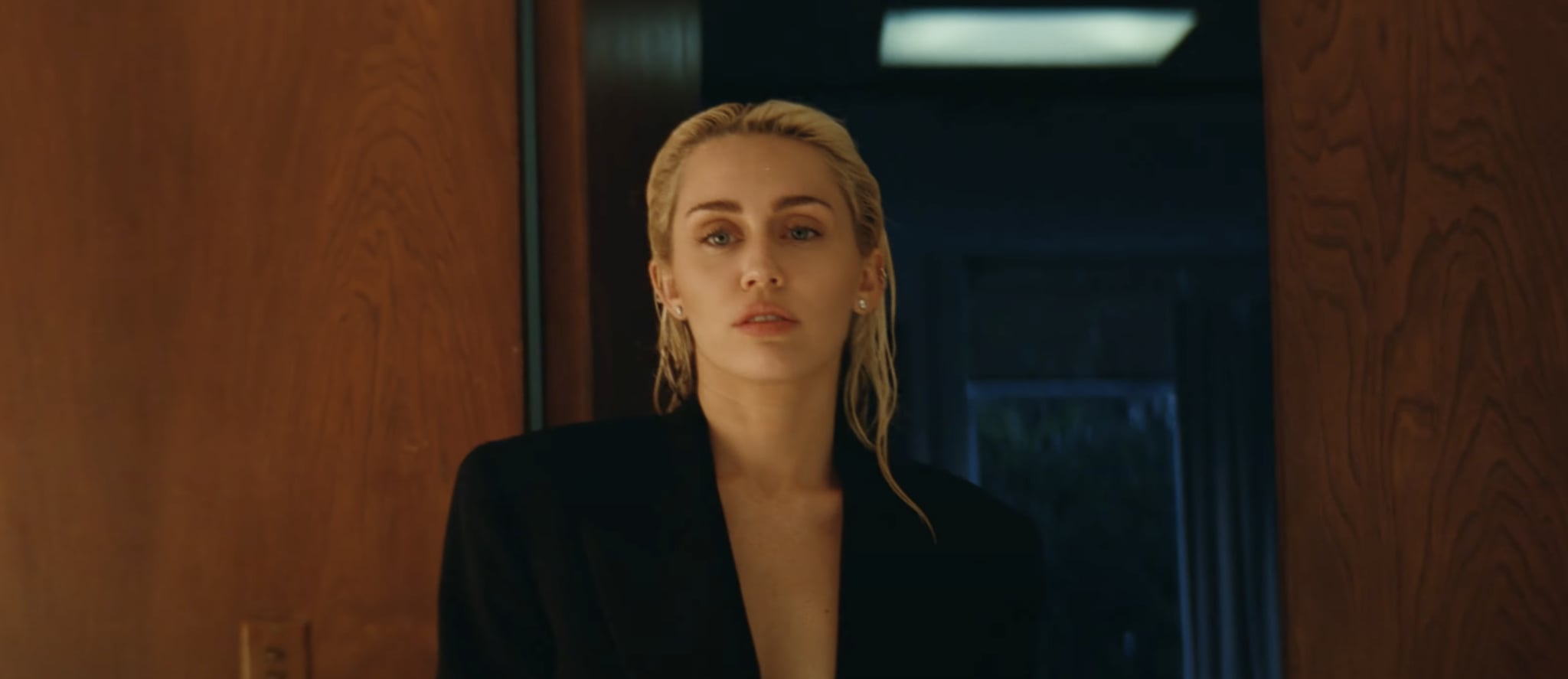 In the music video, Miley changes to an oversized YSL suit that refers to the suit Chris wore to the Avengers: Endgame red carpet premiere. An incident occurred at the event where Hemsworth asked Cyrus to behave for once when she pretended to lick him.
The Chorus
Flowers' chorus sounds like a response to When I Was Your Man by Bruno Mars. It seems that Miley responded line by line to the song's chorus. For example, answering Bruno singing, I should've brought you flowers, Miley says I can buy myself flowers. The lyrics to Flowers reject pretty much what Mars says in his song. Also, a fan said on TikTok that Hemsworth had dedicated this song to Miley after getting engaged.
The House
The house featured in the music video, where Miley is seen dancing, swimming, and exercising, has some theories attached to it. Some fans say it is the same house where Liam might have cheated on her. Although cheating allegations haven't been confirmed yet by either Hemsworth or Cyrus. Some are of the idea that the house is the Studio City home Cyrus purchased in 2011 as a sign of her independence.
The Song's Melody
Several listeners have found similarities to another familiar hit. Julia Ravey, a British presenter, found that Flowers features a sample from the famed break-up classic I Will Survive by Gloria Gaynor from 1978.
Even though many theories and rumors regarding Flowers haven't been confirmed completely, the message of the song is pretty clear. It is a song of independence and strength. Also, Cyrus has often used songs and her music to hint at her personal life.
Liam Hemsworth & Miley Cyrus have not responded to any of these theories. However, the details cannot be a coincidence.