Are you looking for a gift for your loved ones this sale and event season, then this is the right time when you need to look at the Funky Humpers.
Funky Hampers offers primary service for people who always look for unique stuff no matter what occasion it is. What would be the best thing other than this that you have everything on your fingertips whenever there's an event?
Whether it is Christmas, Birthdays, special occasions like marriage or childbirth, or corporate gifts, FunkyHampers has everything that you might have been looking for.
The best thing, you can always have the freedom to build your own gift with the given products on the website for someone you love and care about.
Today in this review blog, we'll be reviewing the discounted gift section of the brand and will tell you what you can have this Christmas for him or her.
FunkyHampers Reviews
Pink Gin and Tonic, Lindor and Yankee Candle Bouquet
Price: £29.95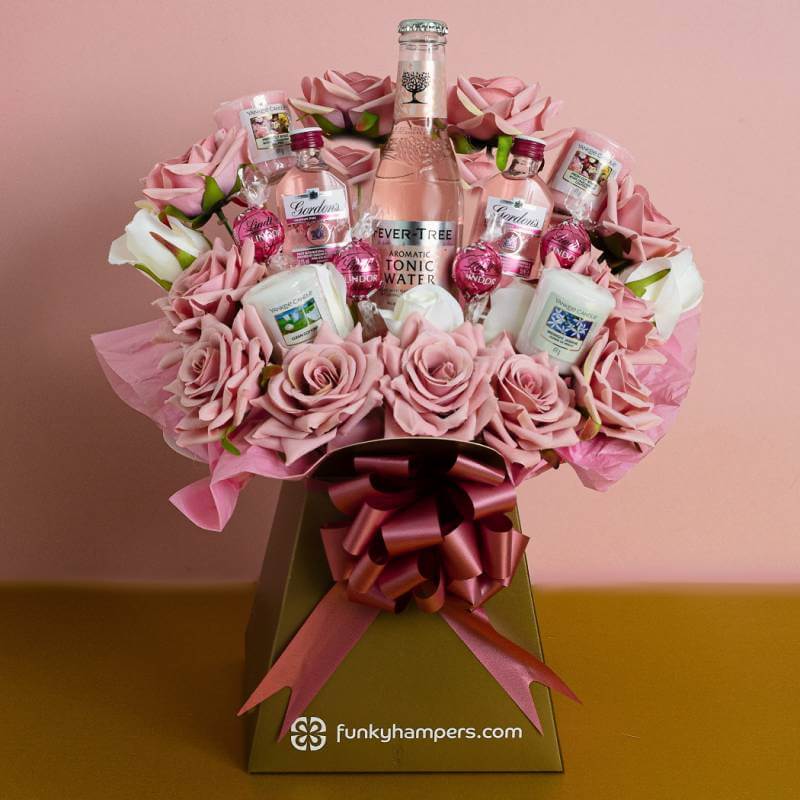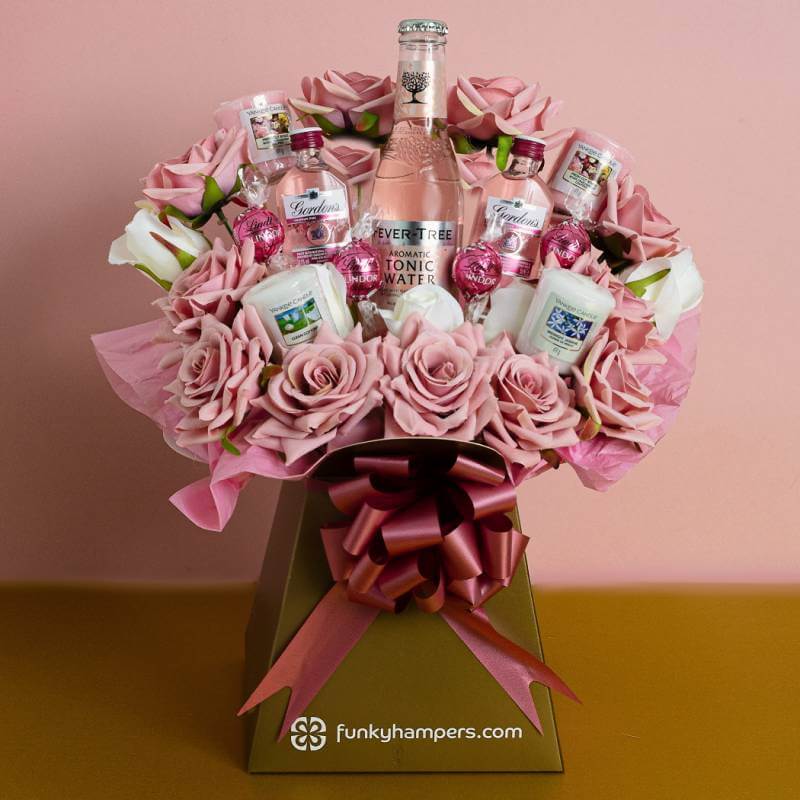 This Pink Gin Tonic gift hamper is a perfect selection for birthdays, Christmas, and to show a good gesture to someone special. Added candles in the gift bouquet will enhance the aura. Also, they will be a source to recall all the memories you built together as a friend or couple.
Get your FunkyHamper today and don't miss the chance of making someone's day special.
The Prosecco Lovers Hamper
Price: £27.50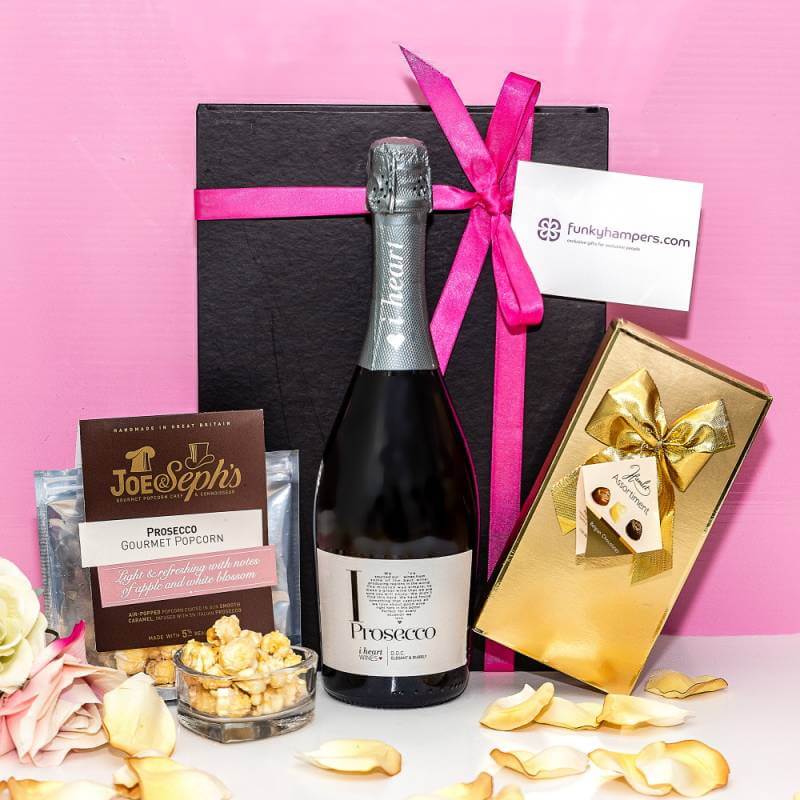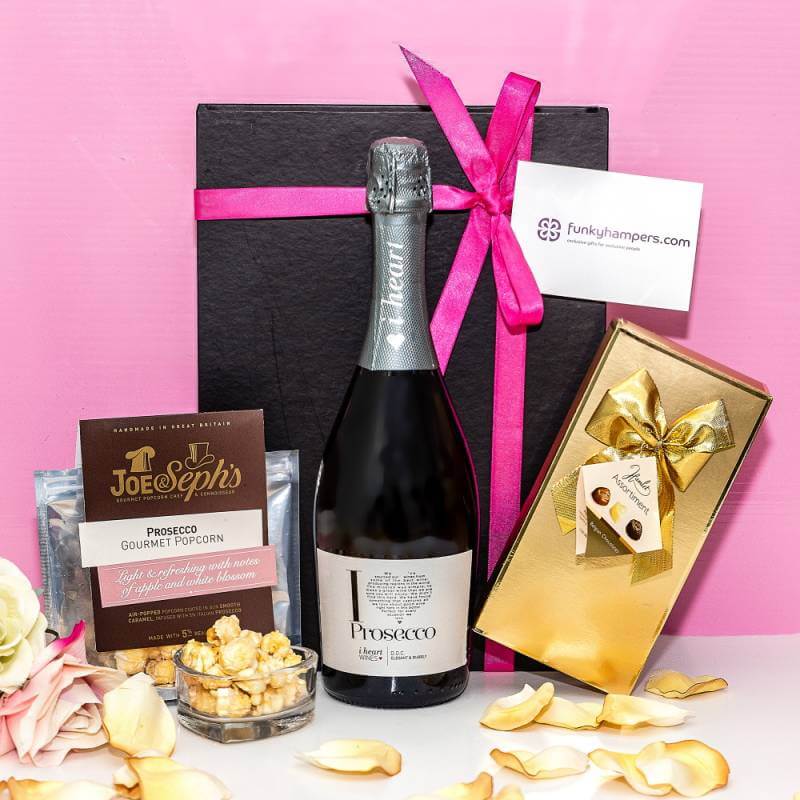 A complete package of luxury for Prosecco lovers in a gift box. In this gift package inside you will get a dark black enchanting wine box, a lip-smacking bottle of white wine Prosecco, a box of Belgian Chocolate, and a Joe and Seph's Prosecco flavored popcorn pack.
The tasteful Prosecco has been selected especially for the white wine enthusiasts which can be a perfect gift.
Visiting your partner this Christmas after a long time? Get Prosecco Hamper today.
Personalized Giant Chocolate Chip Cookie 7 Inch
Price: £9.50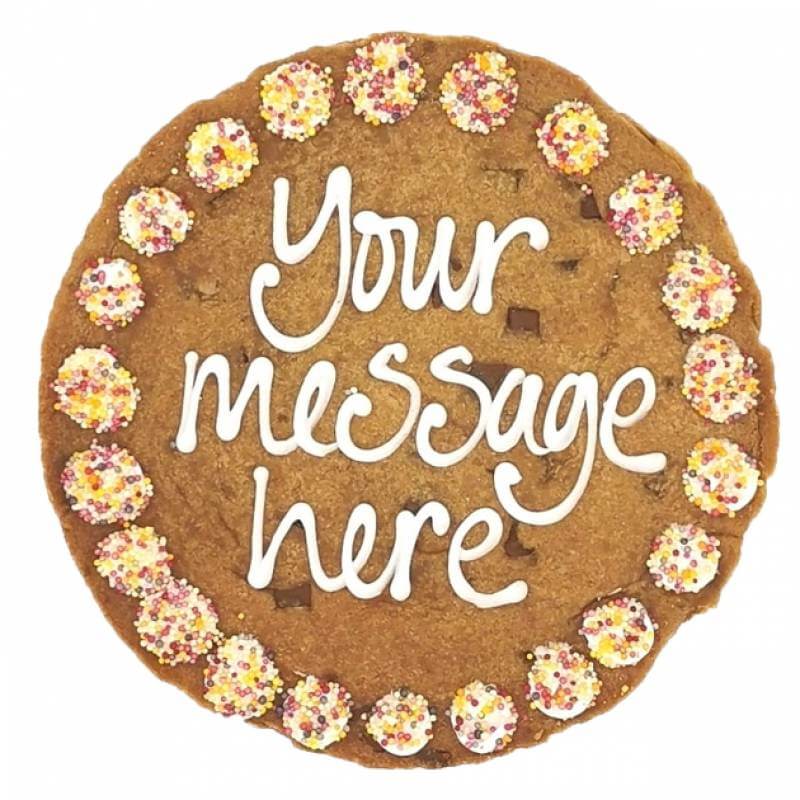 Enough of the apology Whatsapp messages and emojis. Funkyhampers is now introducing a giant message cookie that will surely make a difference. What could actually happen once you deliver your apology cookie message? You will get a call straight. Just deliver with your personalized message and wait for your phone to ring.
Huh!! At least someone is there to have your back when you have messed up things.
You're Bloomin Lovely Chocolate Bouquet
Price: £16.99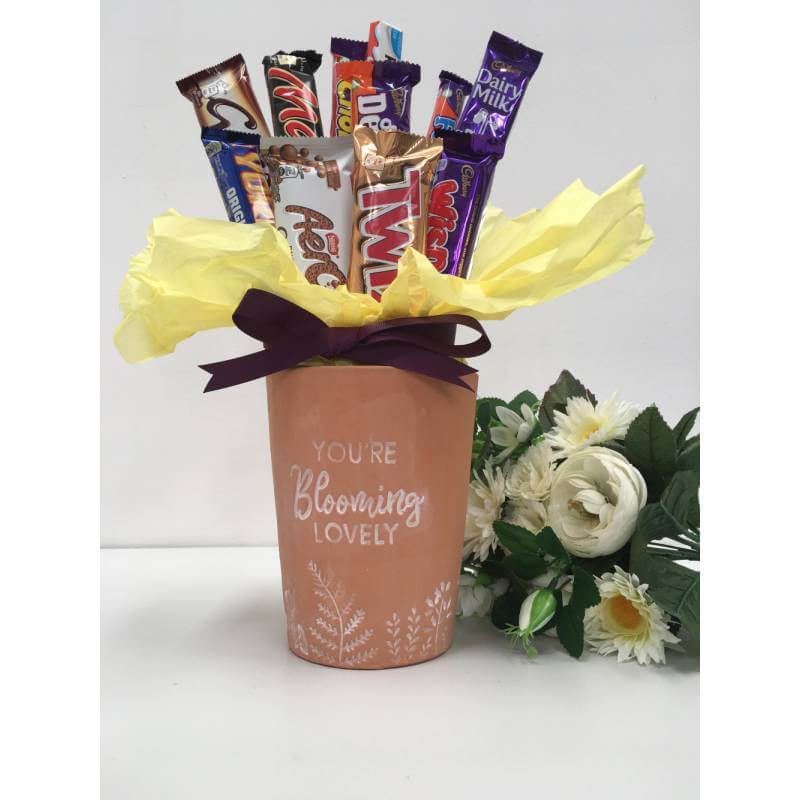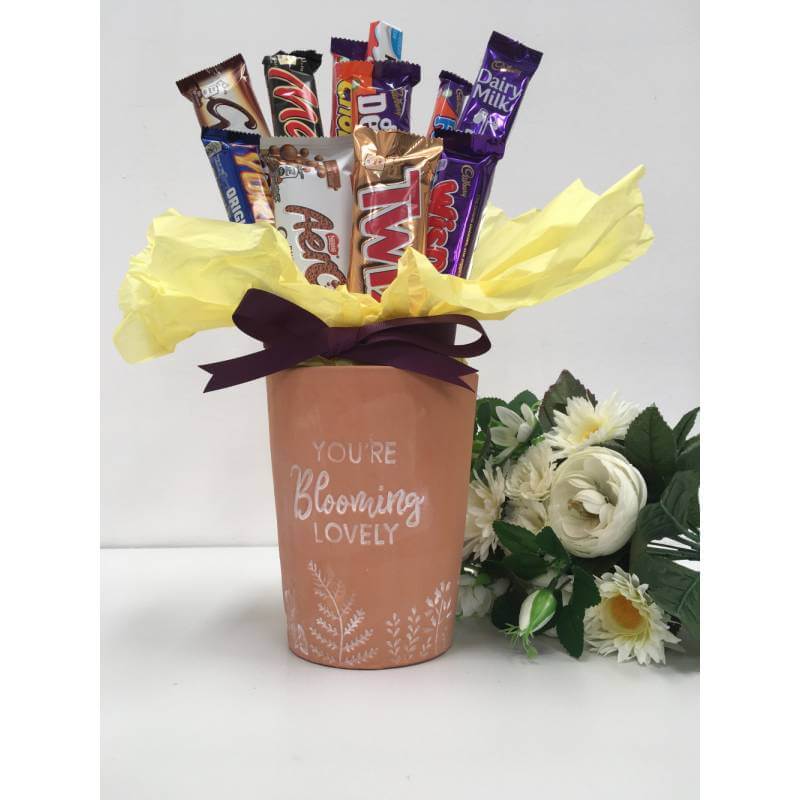 A beautiful gift to make someone feel special. Throw away your shyness now it's time to say Hi with this bunch of chocolate and show your love. The group of chocolate is stuffed in a reusable vase that can be refilled with your favorite bunch of flowers.
Who doesn't love chocolate? Grab this beautiful gift and make lasting memories.
Personalized 1KG Belgian Chocolate Smash Cup
Price: £24.80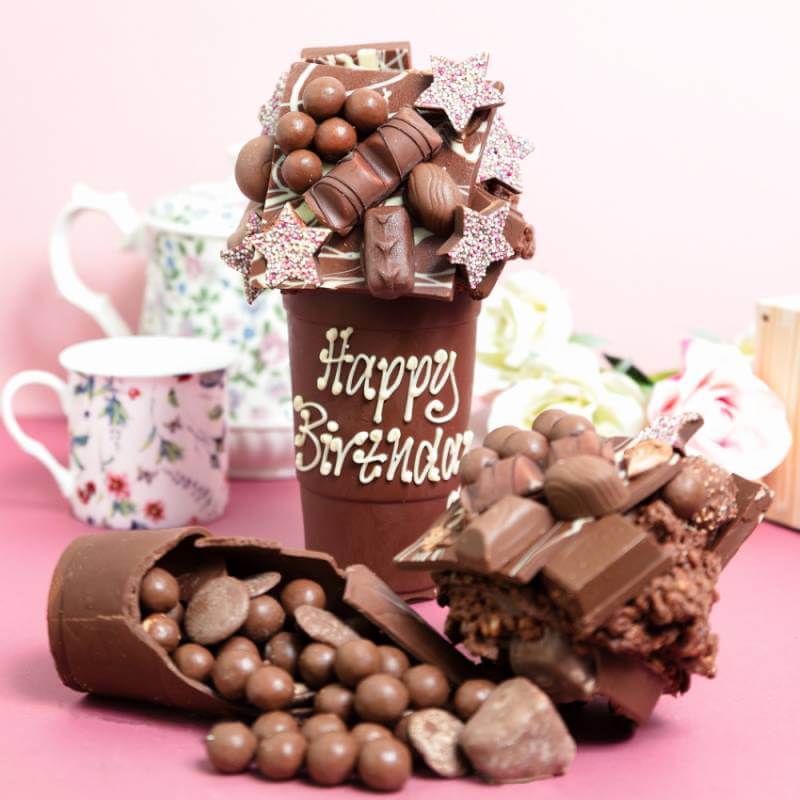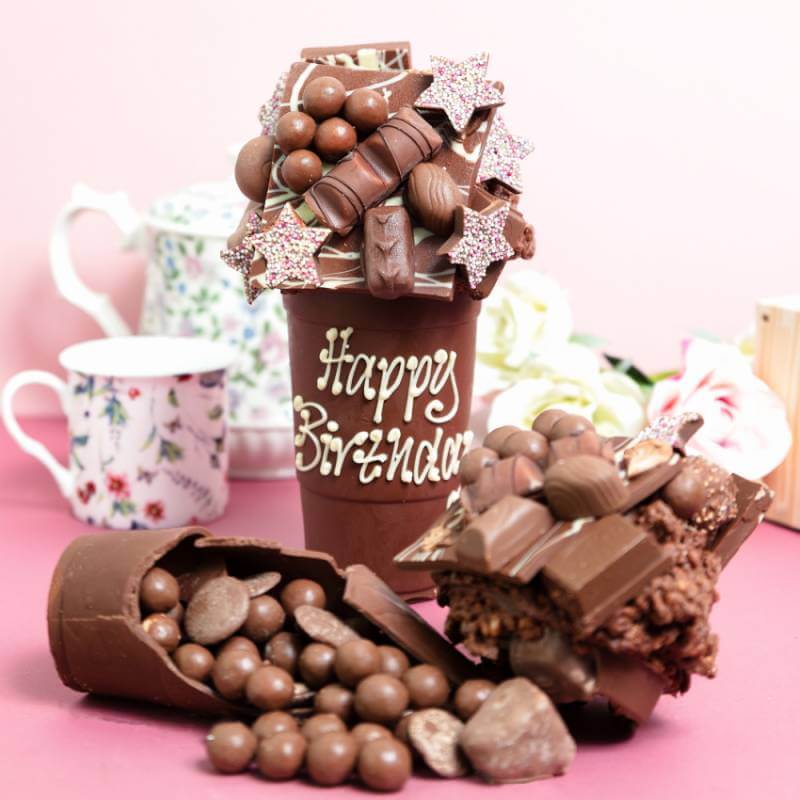 All the edible chocolates are loaded with love in a pack of 1 kg smash cup of Belgian chocolate. Full cream scrumptious chocolate that melts with the warmth of your taste buds. Each cup of chocolate gift can be personalized and packed as you like it to be.
So stop wasting one moment more and let the fun begin with an all-new collection of gifts and hampers.
Funkyhampers is all you need for the day when you want to show your love and let someone know how special they are. Place your order today and prepare for the best.