Decathlon shoes and other sports goods retail store was established on the idea that everyone should access high-quality athletic products. They believe that everyone should be able to benefit from traits like open-mindedness and activity that improve life quality. Their vast variety of products makes them a wonderful choice for customers who know the importance of sporting goods. Currently, they are offering an exciting sale where you can get up to 50% discount on Decathlon shoes and sports equipment. So let's see why it's the best time to order.
Sports Are More Interesting Thanks To Decathlon Shoes And Sports Equipment
Big Wheeled Folding Scooter Zinc Cruise – Red
Price: was £69.99 now £54.50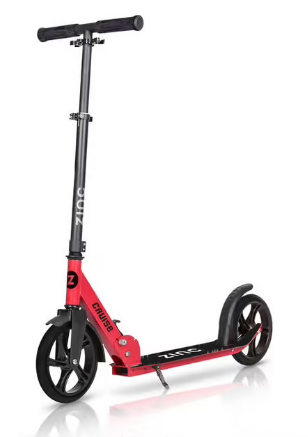 This red-coloured big-wheeled folding scooter is perfect for getting around town. It folds up for easy storage and has big wheels for a smooth ride. The Cruise has a simple rear footbrake to ensure your child's safety. With just 3.56 kg, the Cruise's structure is sturdy and portable.
Your best partner around the town!
10 L Trail Running Black/Bronze Bag Unisex
Price: was £39.99 now £29.99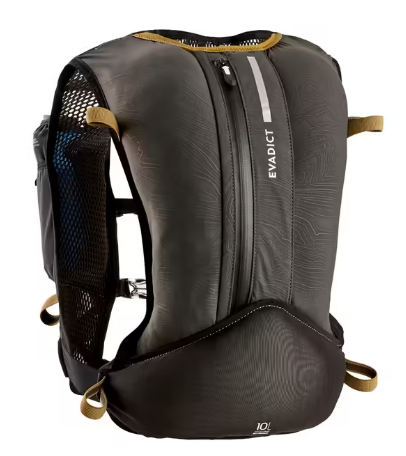 Do you want to simplify your trail run's nourishment and hydration needs? Consider using one of our lightweight and functional bags. The 10 L Trail Running Bag is perfect for carrying all your essentials on long runs. The bag features front and back pockets for storage, as well as side elastics and adjustable front straps for a comfortable and secure fit.
The bag will turn your trail run into an adventure run!
Inflatable Touring Stand-Up Paddle Board – X100 11 Ft (Blue)
Price: was £349.99 now £269.99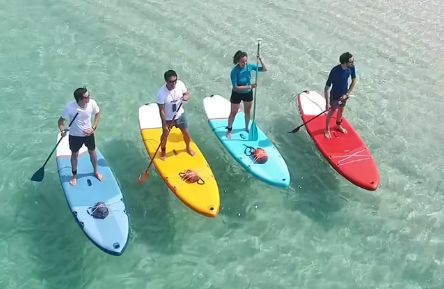 Looking for a stable and easy-to-handle SUP for your next half-day trip? This inflatable touring stand-up paddle board is perfect for beginners above 80 kg. This inflatable stand-up paddleboard has a large deck, making it ideal for touring or riding gentle waves. So, what are you waiting for? Try this for your little adventure water fun,
Cruising or surfing? Do it in style!
Women's Long-Sleeved Running T-Shirt – Zip Warm
Price: was £9.99 now £6.99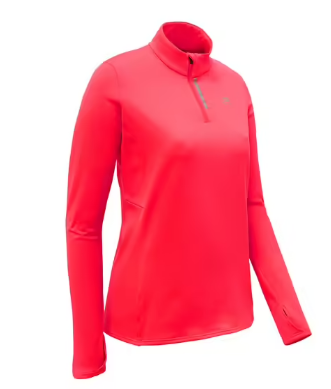 The Zip Warm Women's Long-Sleeved Running T-Shirt is perfect for keeping you warm when you're out running. The breathable fabric and zip collar help regulate your body temperature so that you can focus on your workout. Made from polyester knit, this top is stretchy and comfortable to wear.
Get this comfy and inexpensive T-shirt at 30% off!
Warm Waterproof Hiking Boots For Children
Price: was £19.99 now £14.99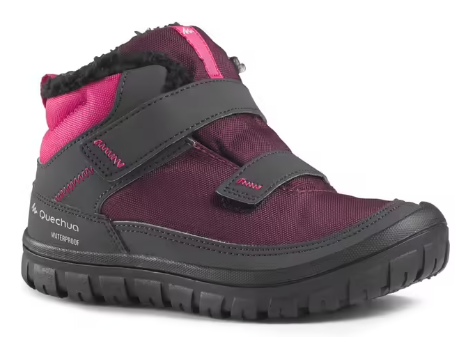 These SH100 Warm Scratch hiking boots were created specifically for children who enjoy venturing outside occasionally. In the winter, they are excellent at exploring the hard snow. These winter hiking boots with rubber soles are warm and reliable. Your child won't have any trouble hiking in the snow anymore.
Keep your little ones warm and dry on winter hikes with these boots!
No matter what sports you play or what you need to make your life more adventurous, you can easily get what you need at the Decathlon. Don't wait any longer; visit them now.