Step into elegance with the irresistible Cloud Nine UK Deal. Experience a world of sophisticated hair styling at unbeatable prices. These exclusive deals are your key to unlocking a realm of beauty and glamour. Whether you're aiming for sleek, straight locks or luscious curls, Cloud Nine offers the tools you need to transform your look.
Don't miss this opportunity to elevate your style and make every day a special occasion. With Cloud Nine, stepping into elegance is just a deal away, and it's time to embrace the beauty you deserve.
Cloud Nine UK Deal Extravaganza: Your Beauty, Your Way
THE LUXURY MIDNIGHT COLLECTION ORIGINAL IRON & AIRSHOT STYLING SET
Price: now £368.00 was £418.00 Save £50.00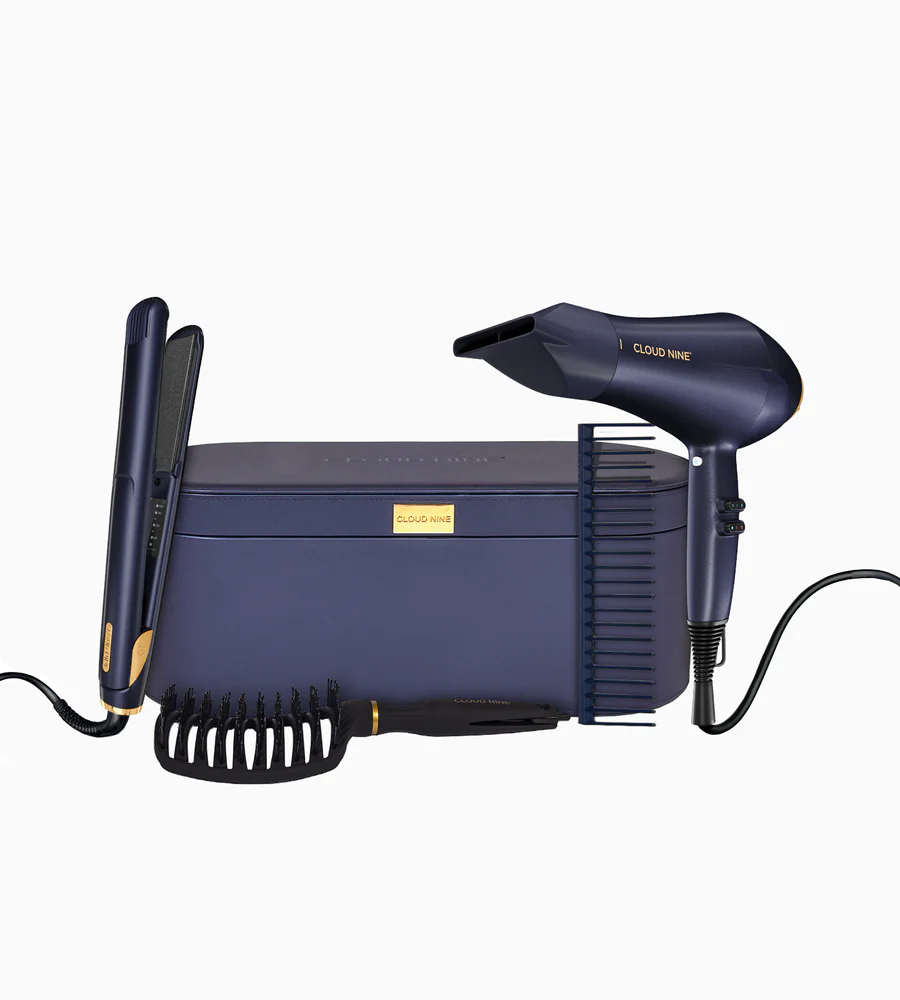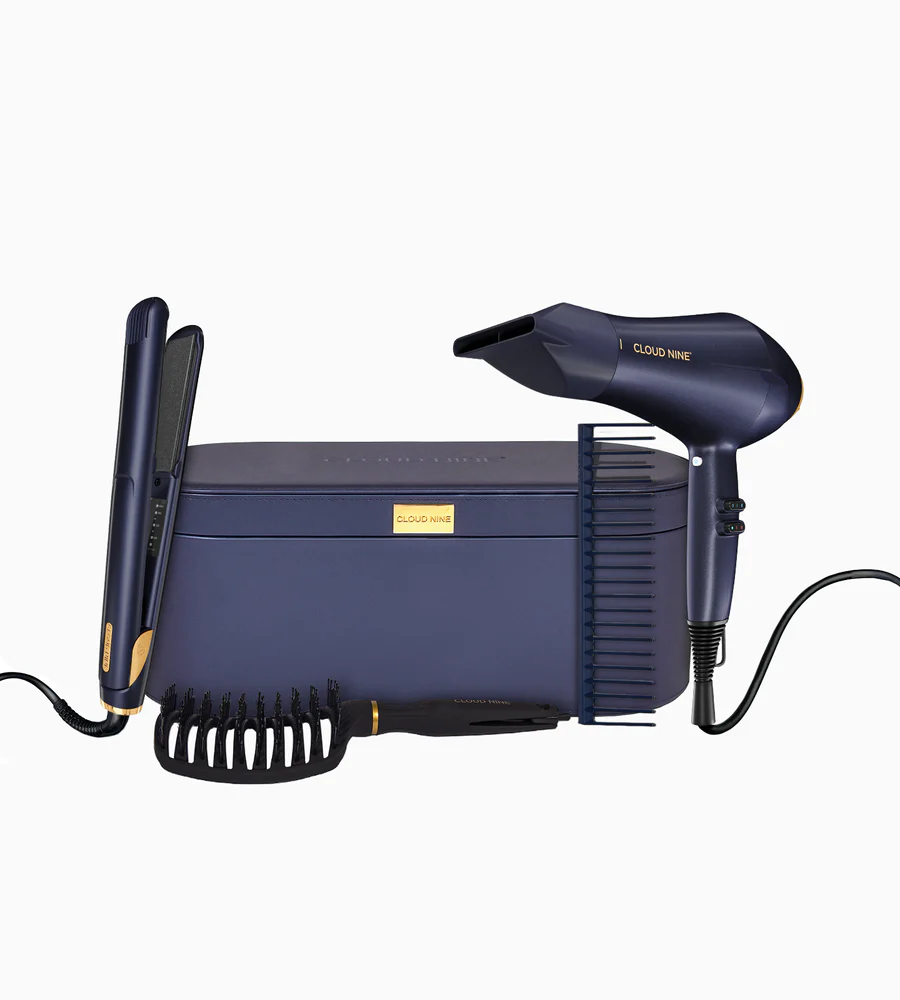 The Original Iron and Airshot like you've never seen them before. Now in a limited-edition Midnight Blue and Gold finish. And for extra elegance, the Luxury set comes in a premium case, complete with a wet brush and detangling comb. All are packaged in a blue velvet bag with gold ribbon to finish. Give the best gift of the day.
Experience elegance with the Midnight Collection.
2-IN-1 CONTOURING IRON PRO & AIRSHOT PRO STYLING SET
Price: now £528.00 was £598.00 Save £70.00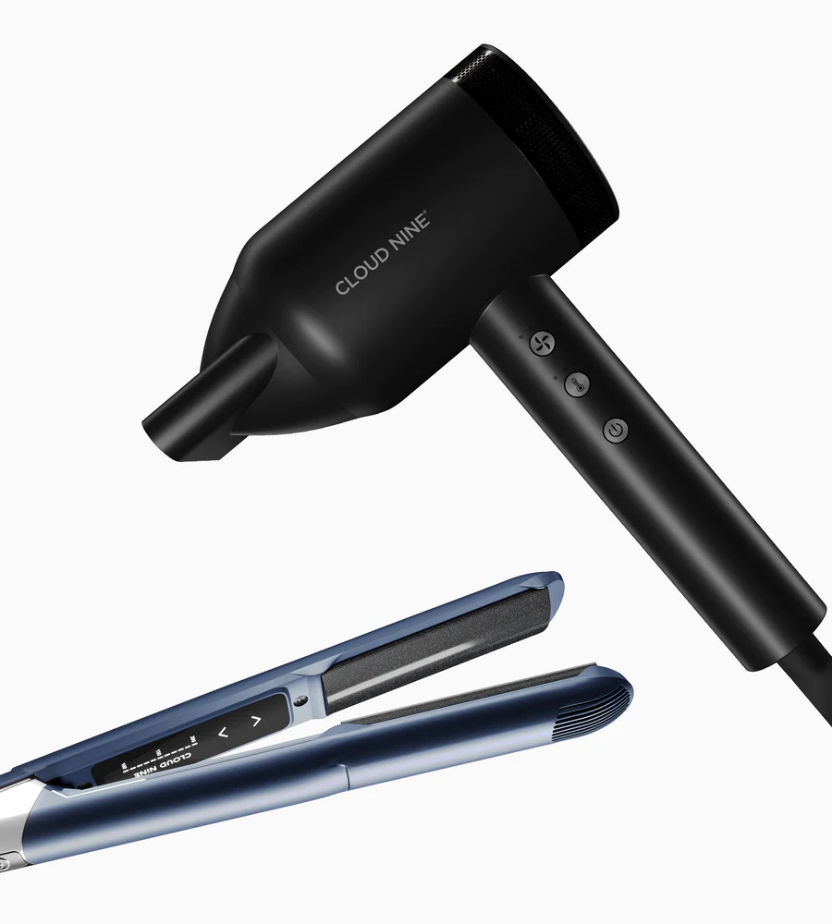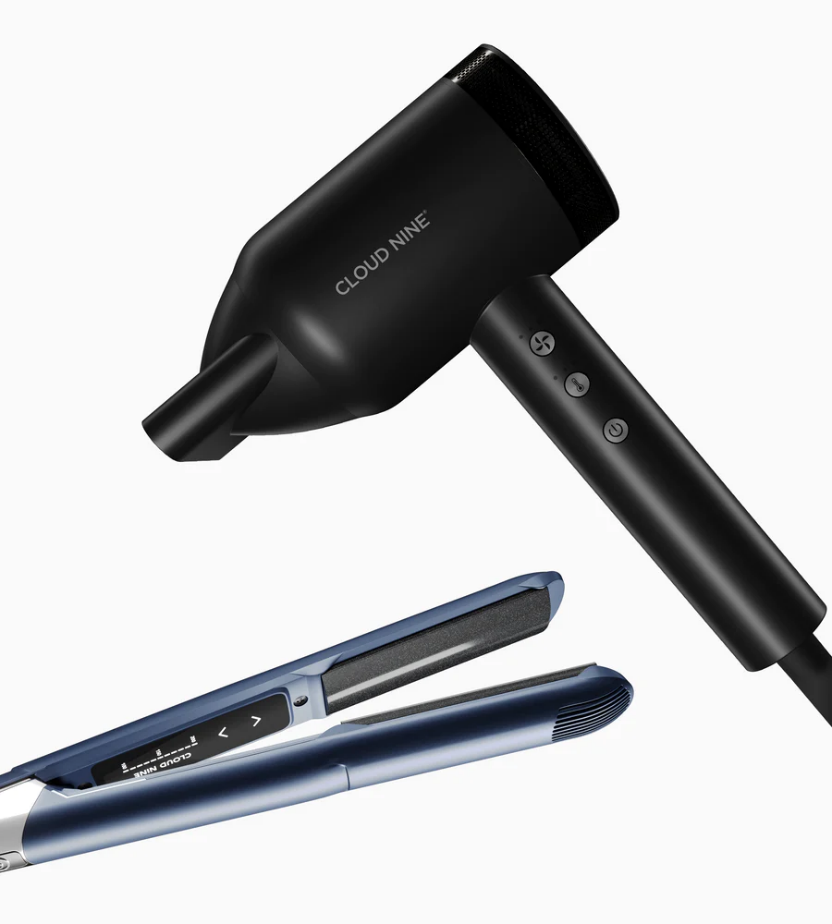 Meet their all-new styling tools designed with iconic CLOUD NINE features to keep hair healthy and make sure the style lasts all day. When it comes to heat, less is more. So the 2-in-1 Contouring Iron Pro and Airshot Pro hair dryer have Variable Temperature Control from 100°C to 200°C. For a range of hair types.
Style smart with the 2-in-1 Contouring Iron Pro and Airshot Pro.
THE TOUCH IRON & THE AIR SHOT STYLING SET
Price: now £298.00 was £348.00 Save £50.00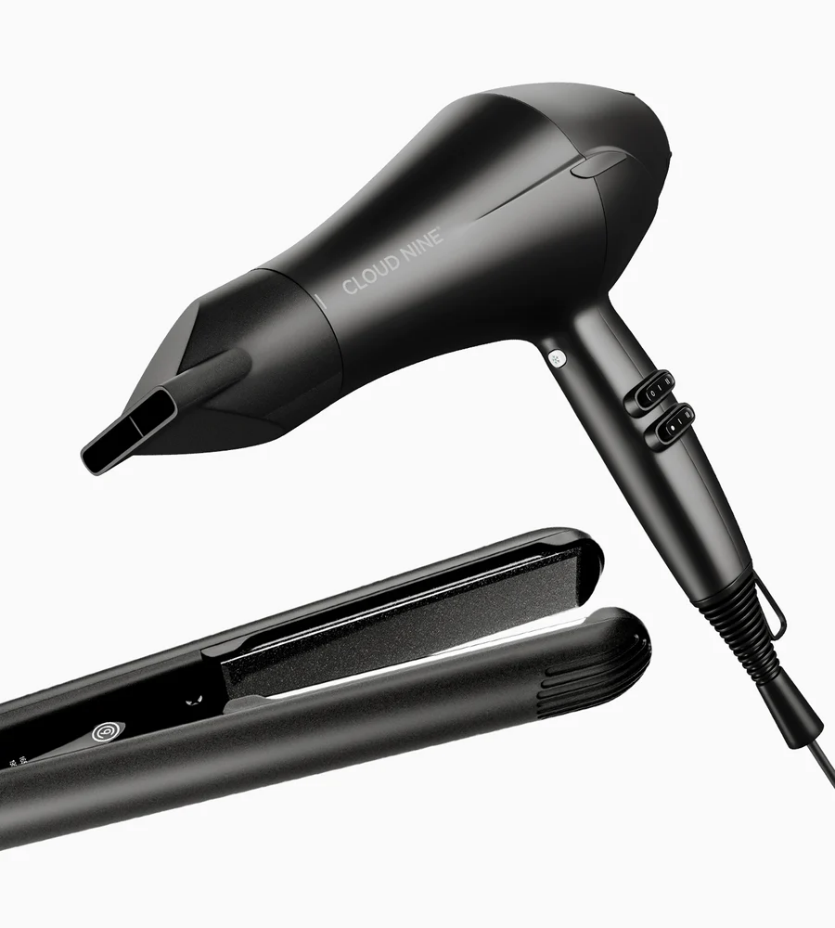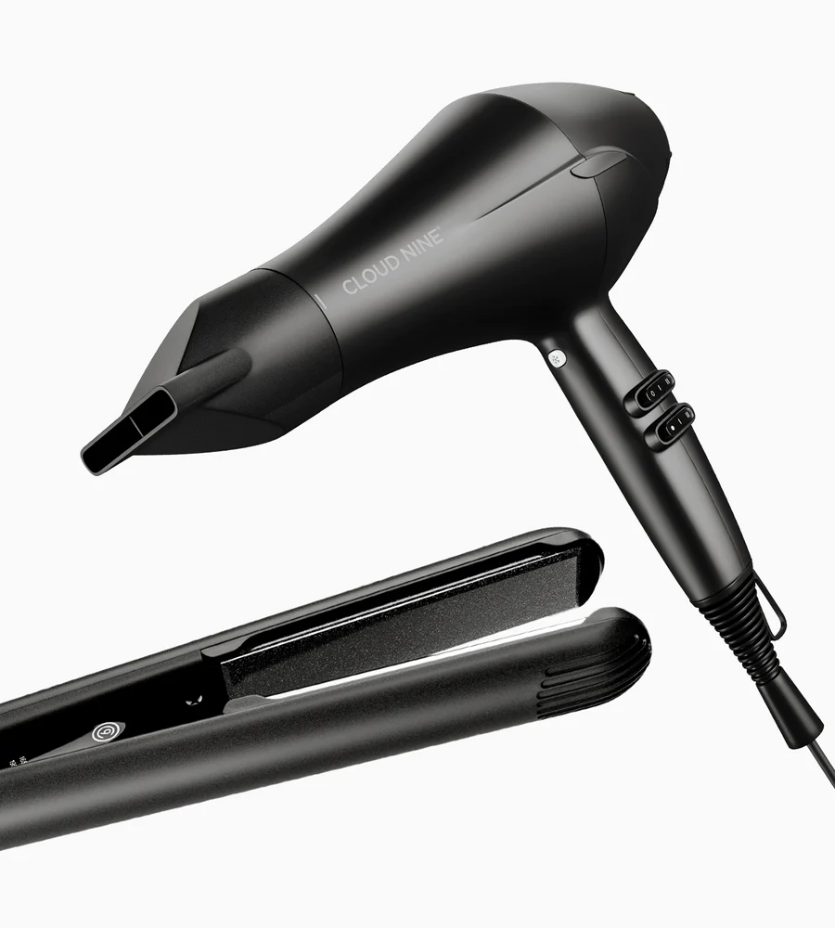 Bring on style in an instant with The Touch Iron and The Airshot bundle. Get healthier, stronger, shinier hair with this dynamic duo. Get the style you want, faster. Their exclusive Touch Technology lets you control heat with a touch. Press the plates together twice to turn on and three times to switch the temperature.
Instant style, healthier hair.
THE ORIGINAL IRON & THE CURLING WAND STYLING SET
Price: now £288.00 was £338.00 Save £50.00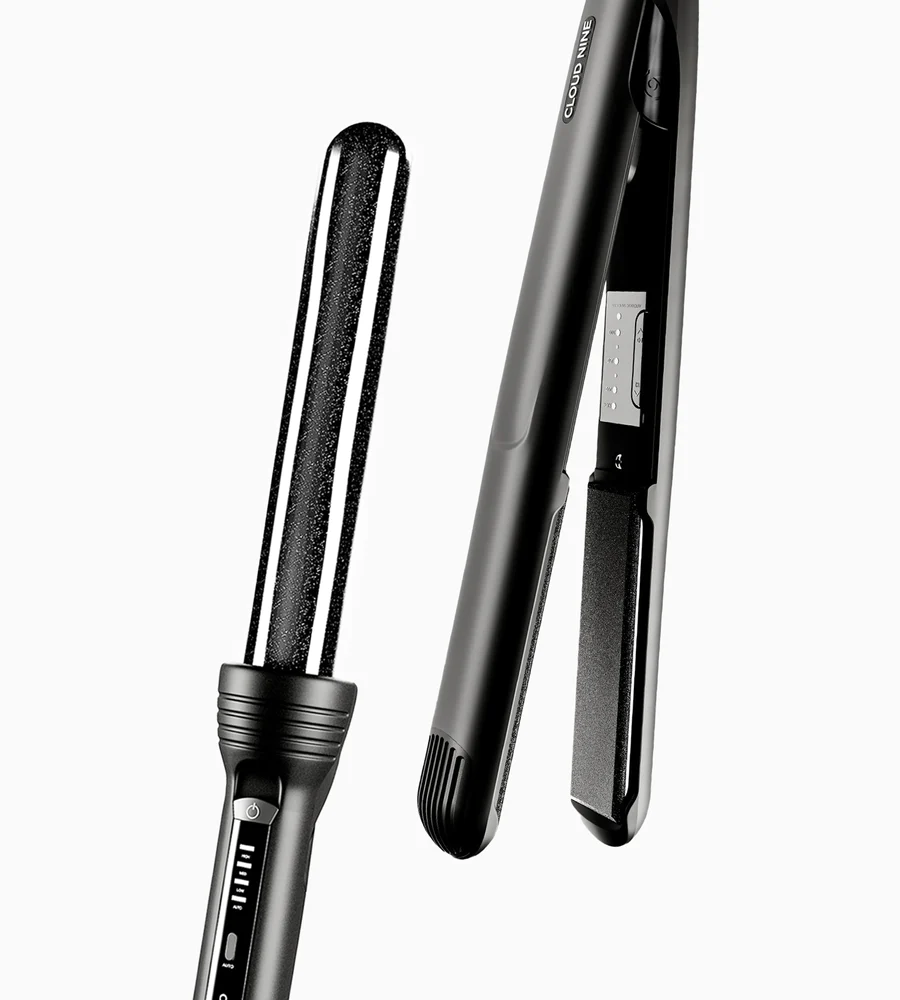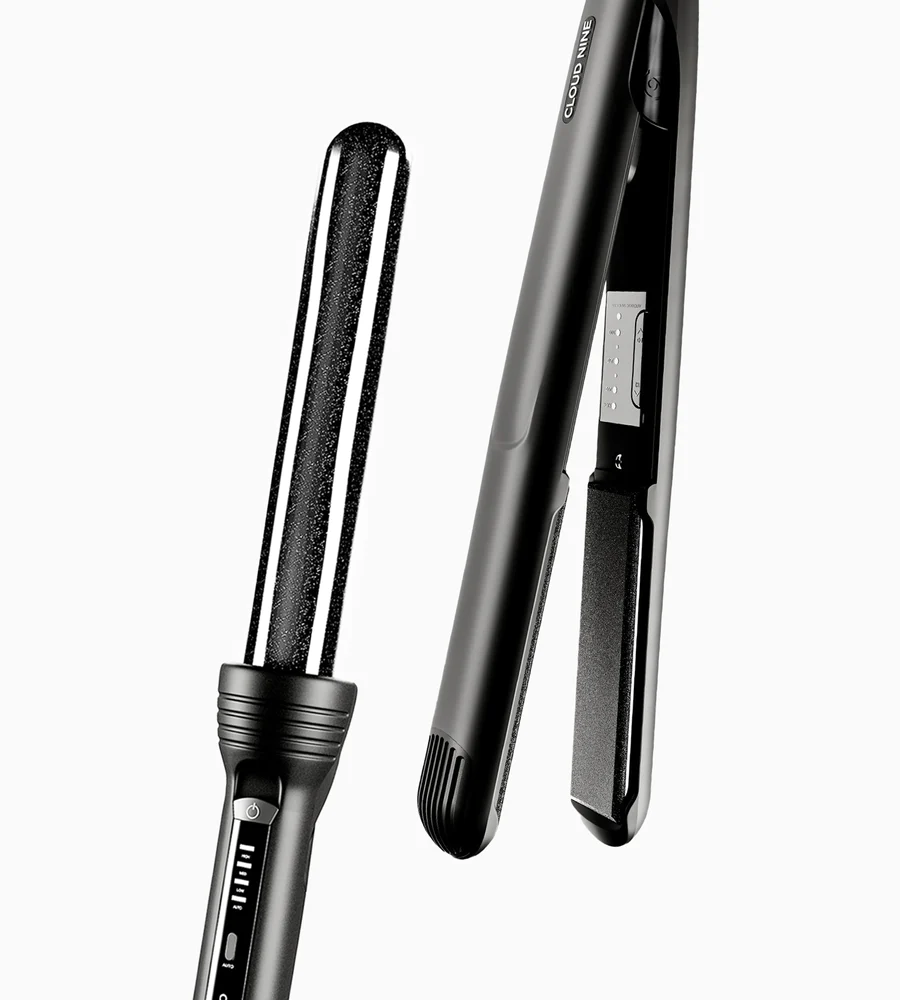 Meet the original duo. The curling and straightening combo will ensure your hair looks incredible without causing damage. For healthier, stronger, shinier hair in every twist and swipe. Sericite. Meets Tourmaline. The Curling Wand's ceramic barrel and the Original Iron's plates are infused with their signature duo of moisture-locking minerals. For hair that's stronger.
Unleash the power of this original duo.
THE ORIGINAL CORDLESS IRON AND ORIGINAL HOT BRUSH STYLING SET
Price: now £308.00 was £358.00 Save £50.00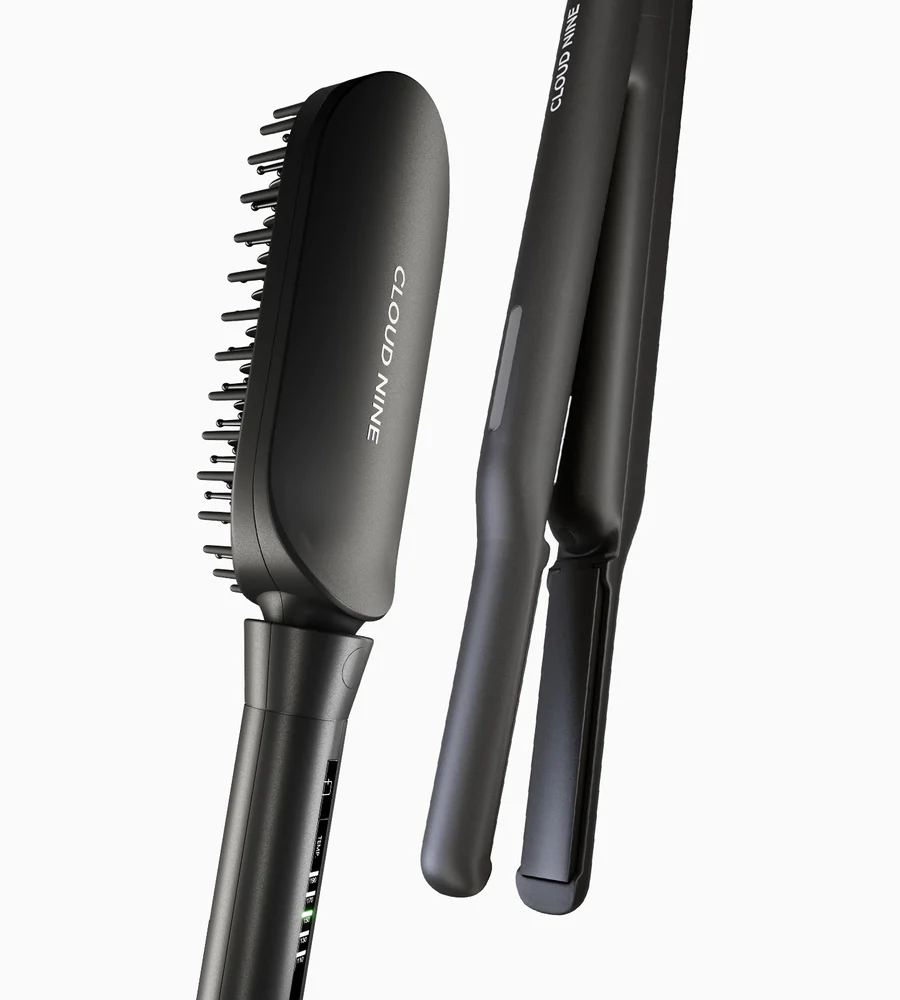 They've paired their award-winning Irons with The Original Hot Brush to form the ideal styling duo for both first and second-day styling needs. Use The Original Cordless Iron to craft your signature look and then turn to The Original Hot Brush to effortlessly manage your hair on days two and three.
Discover the magic of limited-time Cloud Nine UK Deals, where luxury meets affordability, and unleash the power of beautiful hair!