Bluetti Power US – Prime Big Deal Days brings unbeatable savings on high-capacity power stations. Secure your reliable energy backup with Bluetti's AC300 and B300 bundles at discounted prices. Don't miss the opportunity to power your home during emergencies or outages with this modular and sustainable solution. Act fast to benefit from these exceptional offers and stay prepared.
Bluetti Power US – Prime Big Deal Days
BLUETTI AC300 + 1*B300 | Home Battery Backup
Price: now US$2,599.00 was US$3,299.00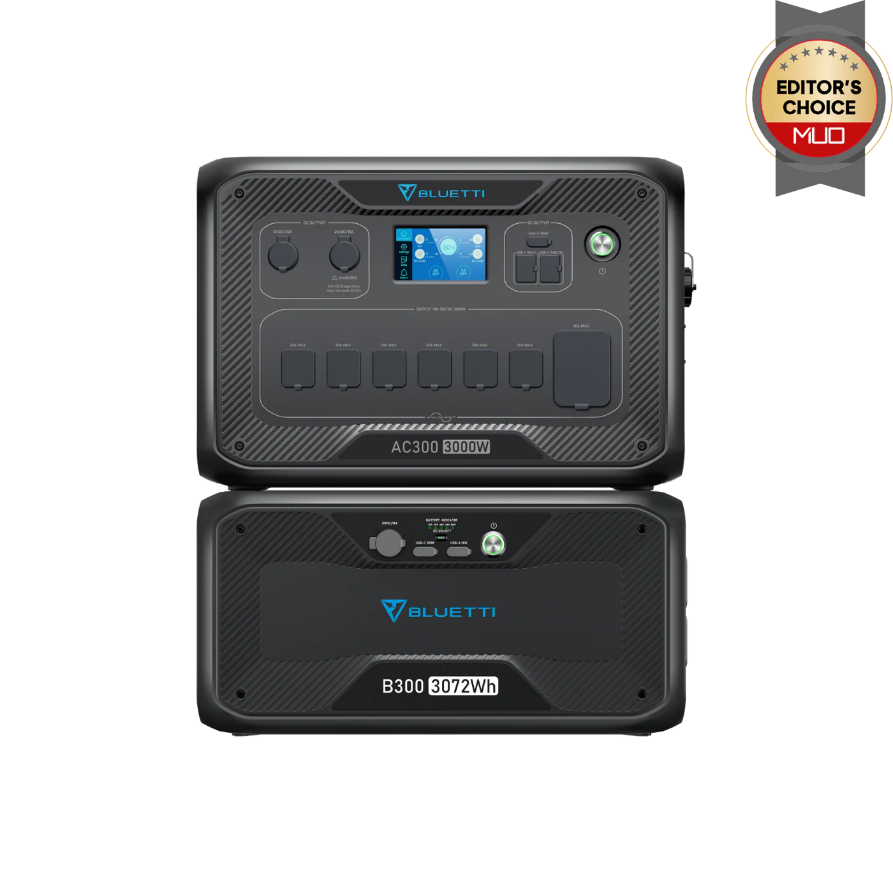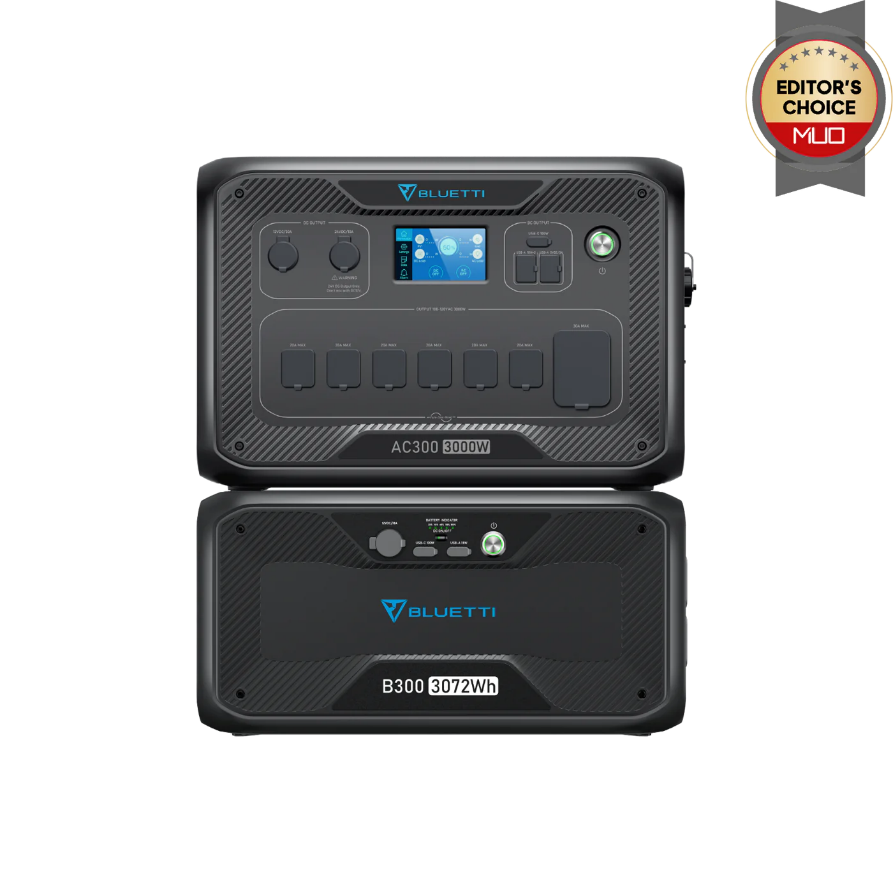 BLUETTI AC300 is 100% modular, supporting up to 4×B300 (3,072Wh per pack) battery modules for a groundbreaking capacity of 12,288Wh! Power your basic family needs for DAYS during emergencies or power outages! Plug in the wall outlet and solar panels, you can charge the AC300 much faster at a 5,400W Max rate, saving you a lot of charging time. With the Fusion Box Pro(P030A), you can connect two AC300 in series for 240V/6,000W output and a total capacity of 24,576Wh(4 B300s for each AC300).
Revolutionize your emergency preparedness with AC300 + B300.
BLUETTI AC300 + 2*B300 | Home Battery Backup
Price: now US$4,398.00 was US$5,298.00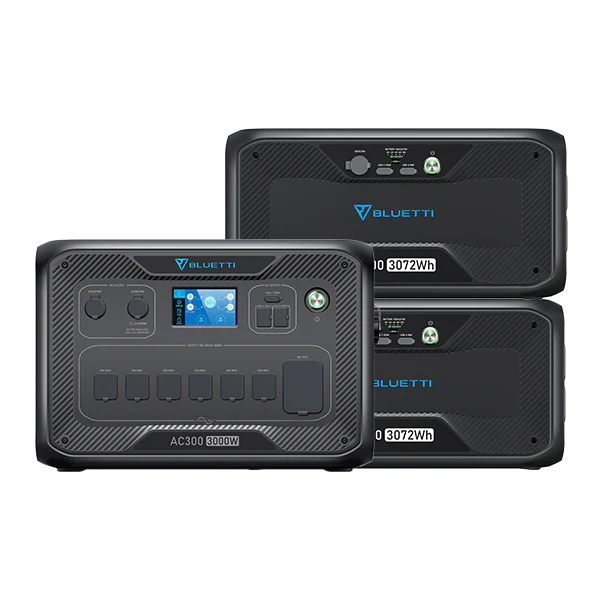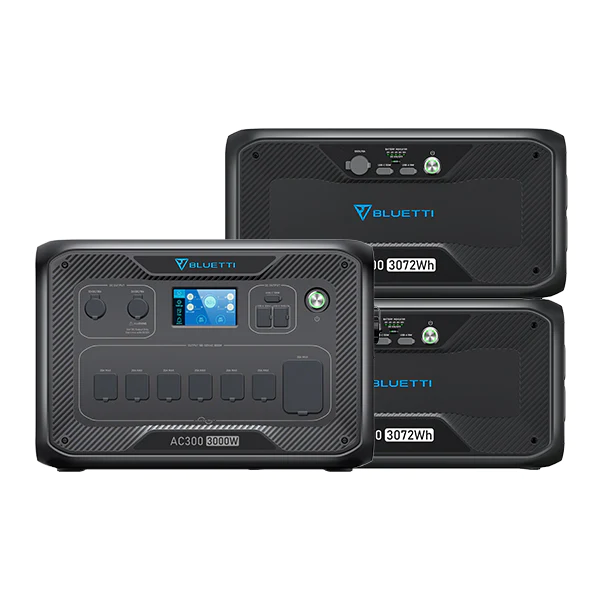 The AC300 is the central component of this home battery backup system, designed to store and distribute electrical power. When paired with two B300 battery modules, it offers extended energy storage capacity and backup power. The AC300 likely comes with various features such as multiple AC and DC outlets, a digital display for monitoring power usage, and advanced battery management.
AC300+B300+PV350
Price: now US$3,298.00 was US$4,148.00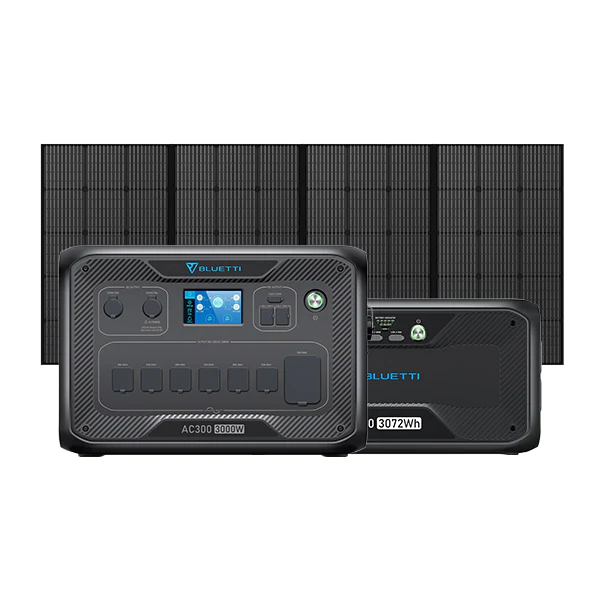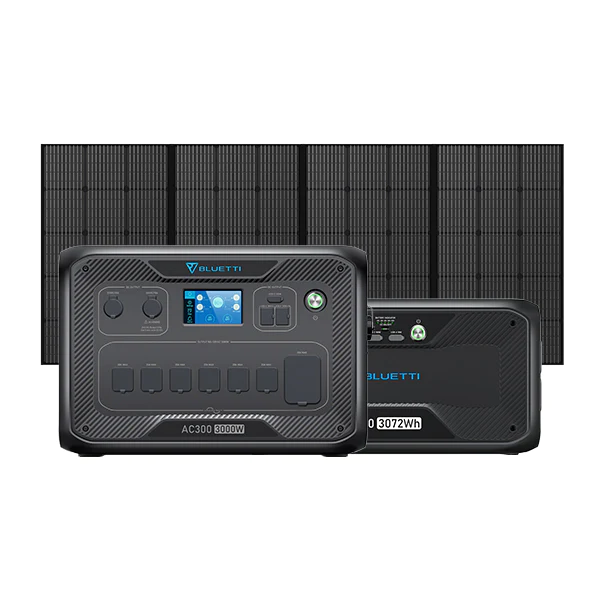 This package includes the AC300 home battery backup unit, a B300 battery module, and the PV350 solar panel. The AC300 is the core component, the B300 provides additional battery storage, and the PV350 is a higher-capacity solar panel designed for recharging the system using solar energy. The AC300 likely features various power outlets and management options, and the PV350 can harness sunlight to charge the batteries, making it a sustainable power solution.
Empower your home with clean energy.
AC300+B300+3*PV200
Price: now US$3,946 was US$4,796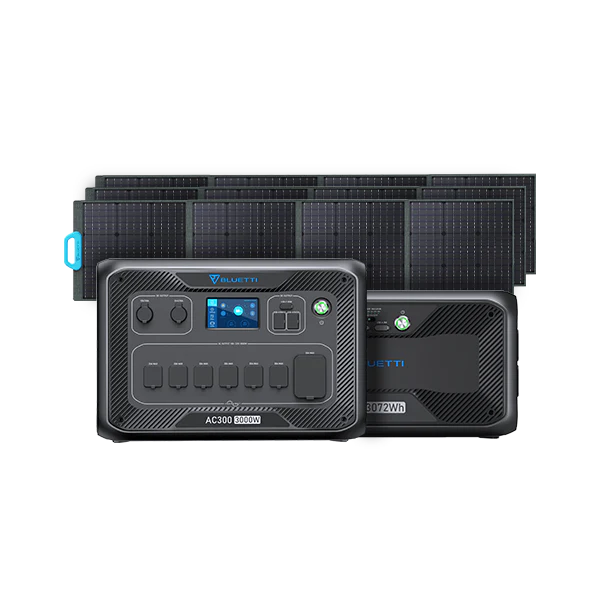 Similar to the previous package, this bundle includes the AC300, a B300 module for added battery capacity, and three PV200 solar panels. The AC300 functions as the core power station, and the B300 modules ensure ample energy storage for longer durations. The three PV200 panels provide a solar energy harvesting solution, enhancing the system's self-sufficiency. With multiple panels, you can potentially generate more solar power.
Charging freedom at your fingertips.
B300
Price: now US$1,799.00 was US$1,999.00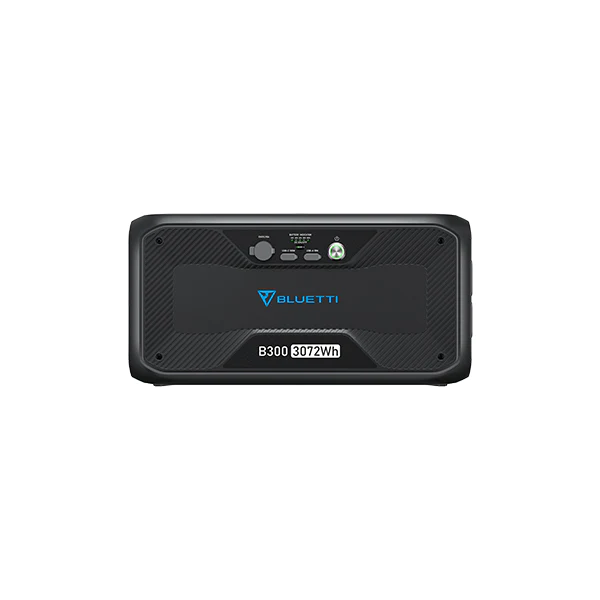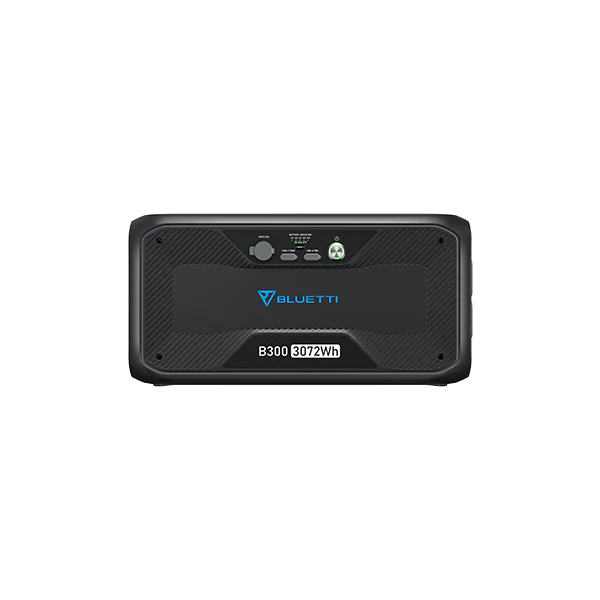 You can recharge BLUETTI B300 quickly with 200W Max. solar input thanks to the built-in MPPT. Besides, it also supports AC, car, and lead-acid battery charging. The car and lead-acid battery charging need a D050S. B300 has a 3,072Wh capacity and over 3,500 life cycles with the LifePO4 battery cells, offering up to 80% of the original capacity.
Fuel your future with BLUETTI B300.
Bluetti Power US – Prime Big Deal Days offer incredible savings on reliable power solutions you don't want to miss.