Hawes & Curtis Ltd. is a privately owned multi-channel retailer. In addition to designing and manufacturing apparel, the company provides ready-to-wear clothing for men and women through a network of more than 20 stores in the UK and one store in Cologne, Germany. Not only that, the company offers its products online and shipments to more than 160 countries worldwide. Here are some products of the Platinum Jubilee collection at Hawes & Curtis. That you must have in your wardrobe.
Platinum Jubilee Collection At Hawes & Curtis
Limited Edition Union Jack Shirt
Product Code: PCDFC100-N03
Price: $50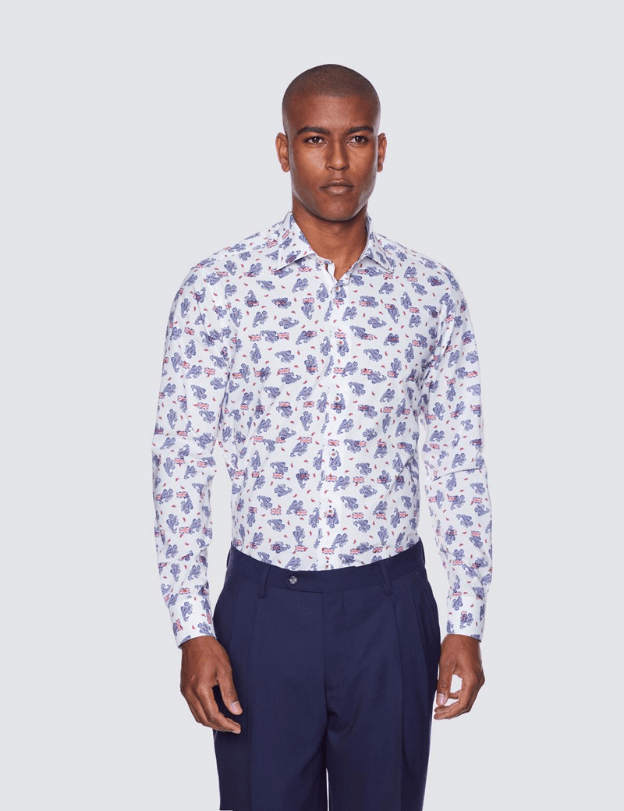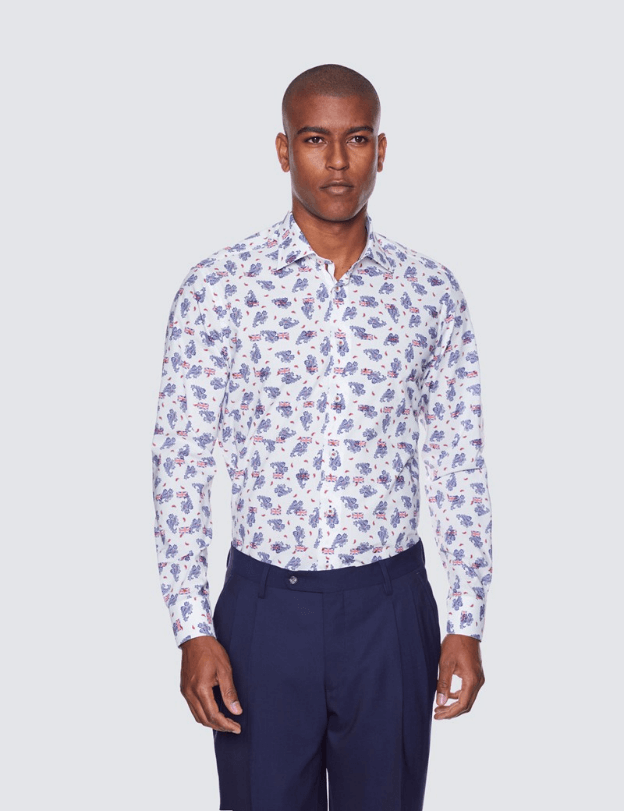 The limited-edition paisley and union jack design shirt is perfect for the occasion. Moreover, this white and blue shirt for men has a low neck and single cuffs and is made of luxurious cotton. Designed specifically for the modern guy. Not only that, celebrate the royal occasion with a royal look.
Keep it simple with this union jack shirt
Rectangular Union Jack Flag Cufflink
Product Code: MCPTC722-L03
Price: $49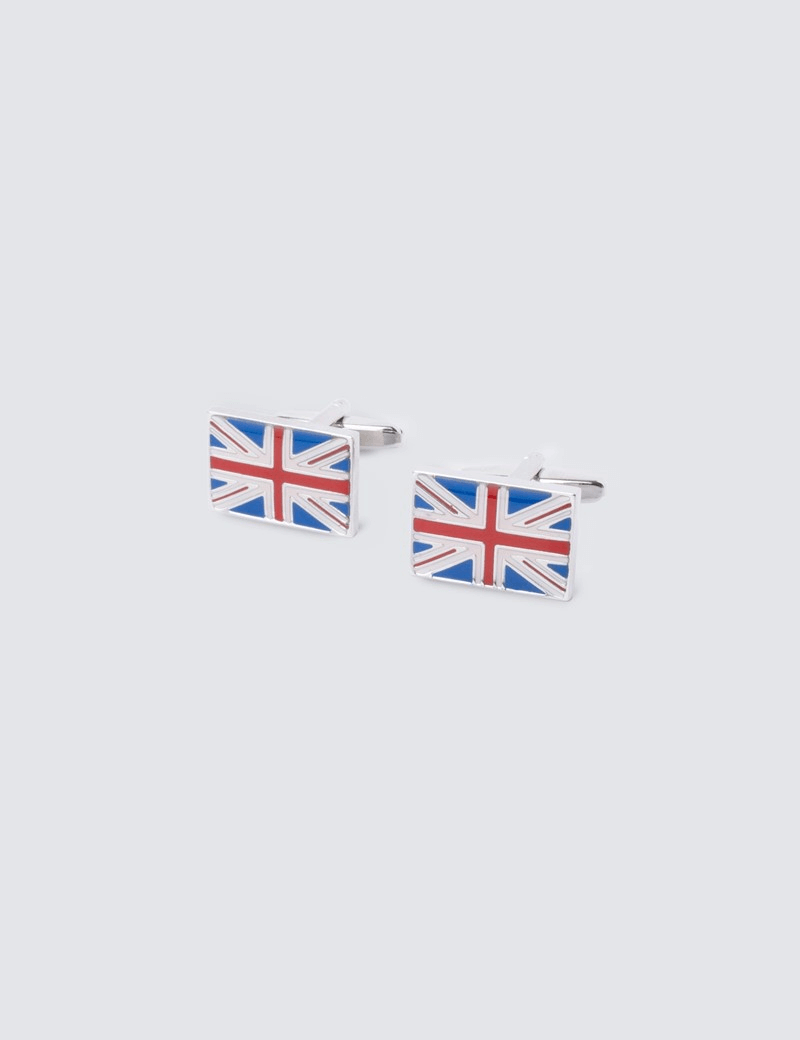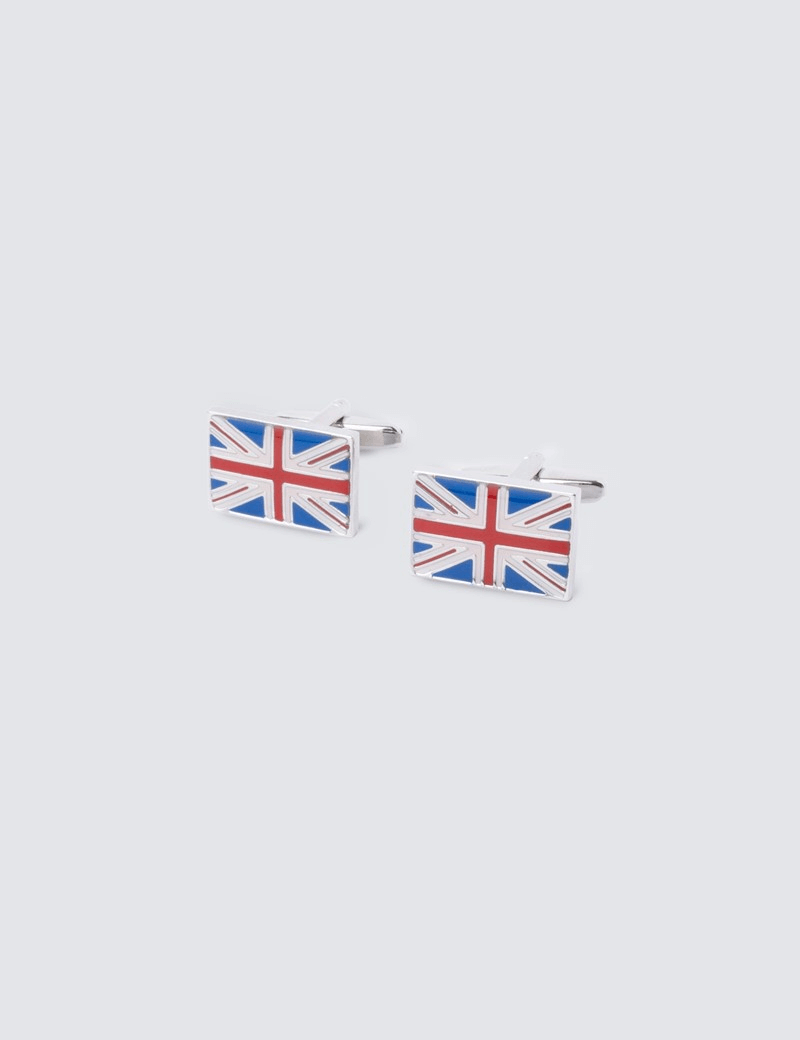 Hawes & Curtis cufflinks are traditionally designed to complement any double cuff shirt. Not only that, these Union Jack flag design rectangular shape cufflinks are elegantly crafted and are the perfect accessory to finish off your outfit.
Style with precious simplicity with this union jack flag cufflink
Union Jack Design Handkerchief
Product Code: HADMC659-G16
Price: $49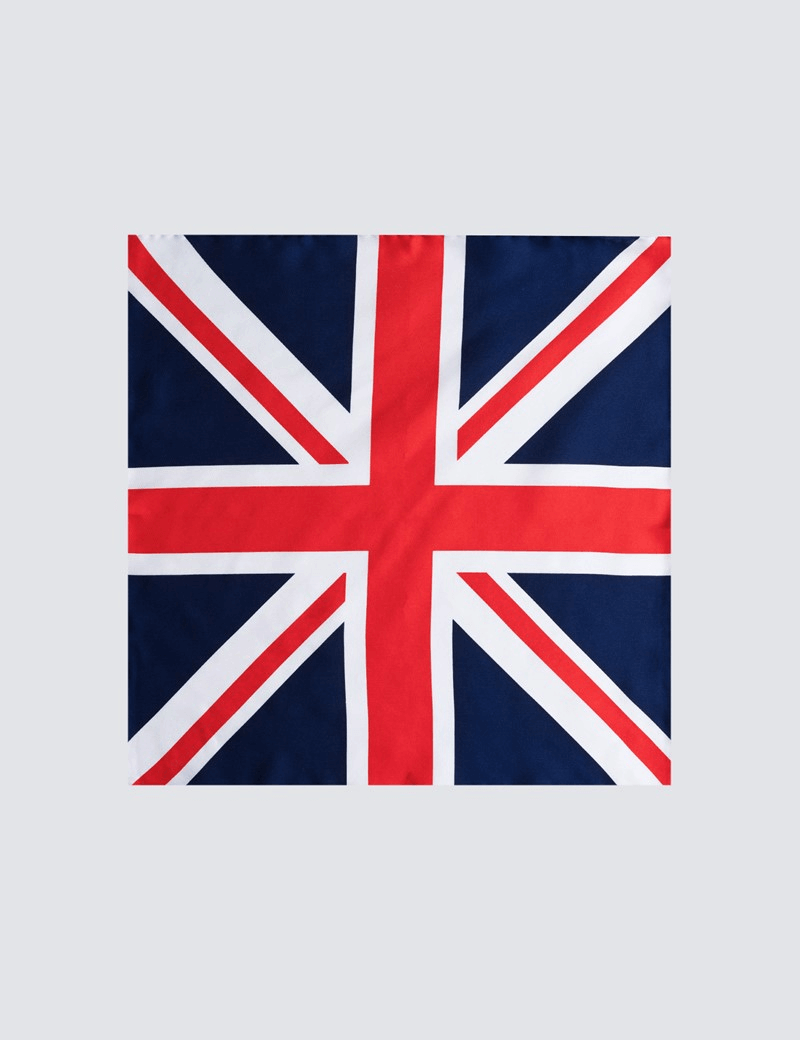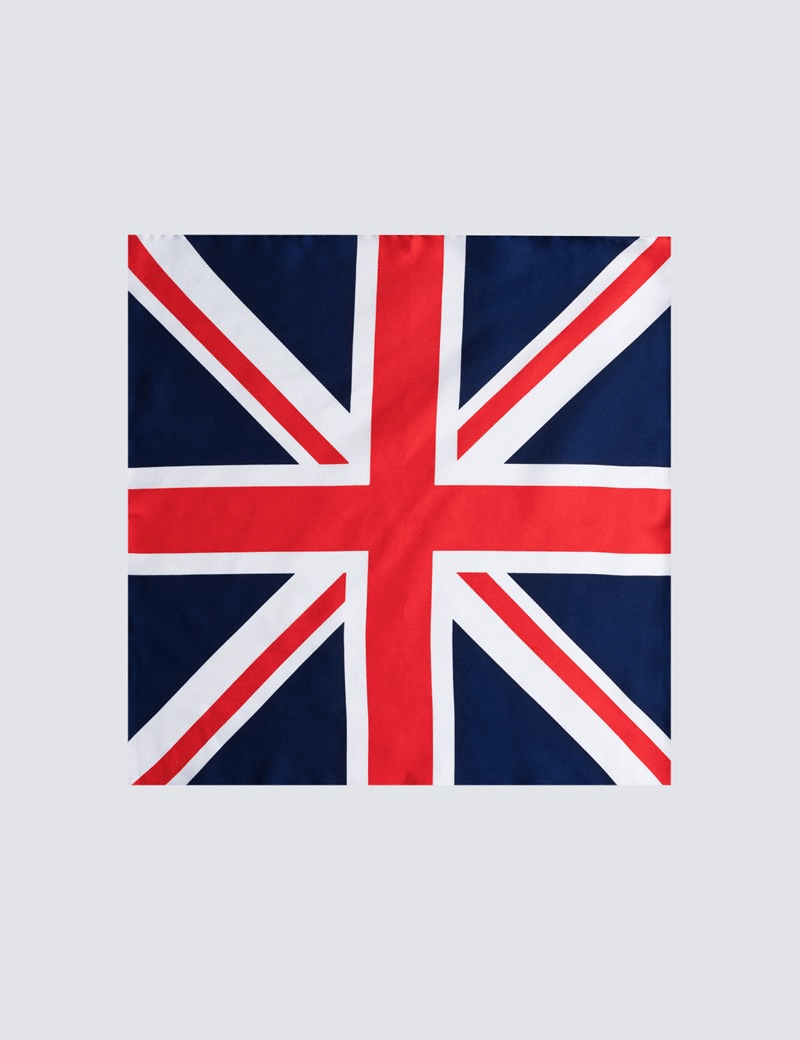 This trendy pocket square handkerchief can be worn in four ways and will be a perfect gift for any man as well. Moreover, this stylish red and white Union Jack design handkerchief will instantly brighten up your suit jacket.
Be divine, be exclusive, and be yourself with this flag handkerchief
Multi Check Short Sleeve Shirt
Product Code: CGCFZ014-L03
Price: $95
This fashionable red and blue multi-check short sleeve shirt is ideal for breezy summer days. Moreover, this shirt is made from the best 2 ply 100s cotton and has been finished with Hawes & Curtis' silk touch finish, making it simpler to iron. As a result, it has a smooth, luxurious texture that makes it seem even more extravagant and quite pleasant to wear.
Be brilliant, be bold, be yourself in this short sleeve shirt
Herringbone Italian Pleated Suit Trousers
Product Code: TRPLCA22-G01
Price: $190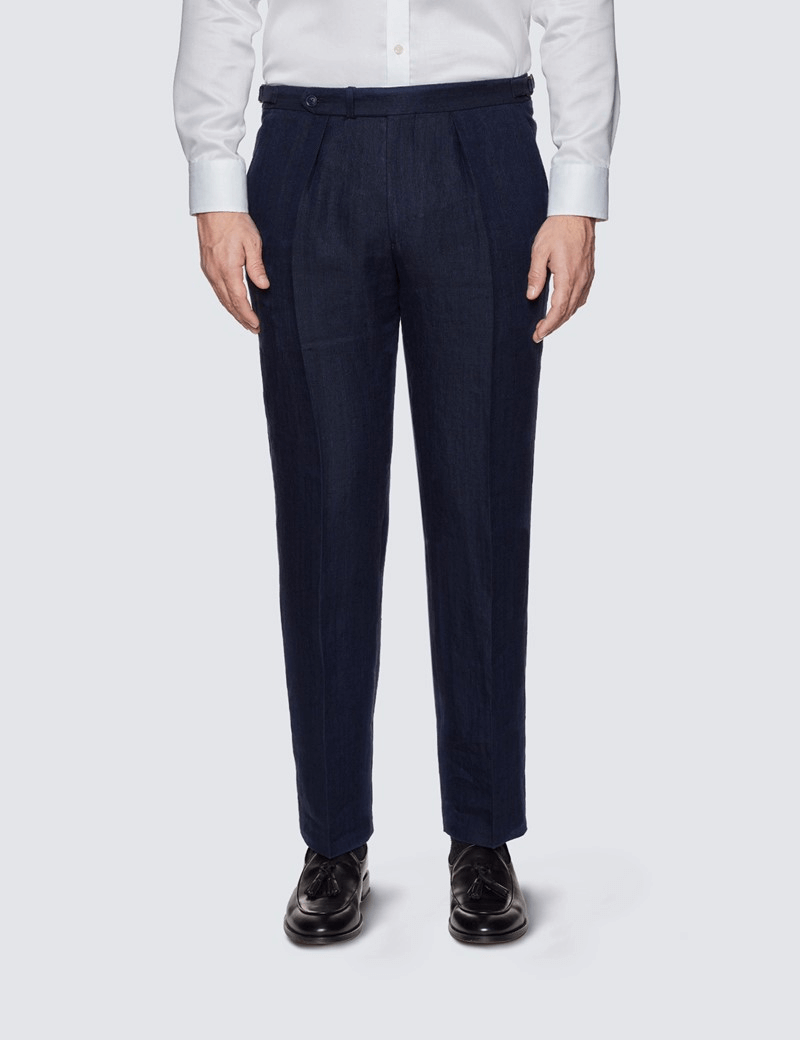 These magnificent blue tailored fit suit trousers are produced from pure linen woven. Moreover, these pleated suit pants have a delicate herringbone weave, sophisticated waist adjusters, and a fitted profile for a modern look that suits anyone. Furthermore, these trousers are unfinished and must be altered to ensure the ideal fit. This enables you to adjust your pants to the exact length you need. Bring your pants to any of their locations for free alterations. With this pleated suit trousers add style to your day
Celebrate the Platinum Jubilee with a royal look with the Platinum Jubilee collection at Hawes & Curtis. Discover their limited-edition collection of shirts, cufflinks, and handkerchiefs and make a statement.
The Jubilee edit will make you stand out of the crowd. So wear your style in a royal way!!