Adlibris is the Nordic region's largest online bookstore with over 10 million titles in its selection. With them, you will find everything you want to read, fiction and non-fiction from all over the world, children's books for all ages and interests, study literature, and digital books – in Norwegian, English, and many other languages. Adilbris also offers a wide selection of office materials, yarn, toys, games, and hobby products. Their goal is to always be able to offer low prices and fast delivery to suit you. So, let's discover what they have to offer in today's Adlibris review.
Adlibris Review – Select One For This Weekend
The Haunted School
Price: NOK 262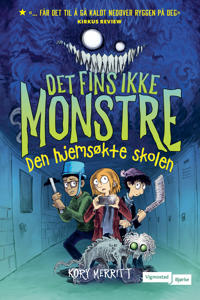 The storm is coming. Who will survive? The Boojumen are defeated and the missing children are returned. Unfortunately, Bekkeblomholm is still plagued by strange and frightening events. Overnight, the whole town is filled with scary snowmen, and a storm forces the students to barricade themselves inside the school. They soon discover that the greatest threat of them all is locked up with them… "A sequel that sends chills down your spine."
Get this haunted school book now before the offer ends.
Neymar rolls
Price: NOK 174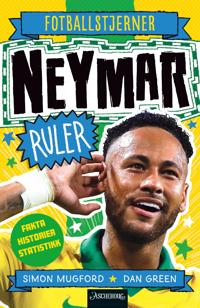 Why is Erling Braut Haaland called the Terminator? How old was Messi when he started playing for his first club? Get to know the world's most famous soccer players! Read about what they were like as children, and what they experienced on the way to becoming one of football's superstars. Each book tells the story of one of the football heroes. In addition, the books are full of facts, figures, and tips, and they are well-illustrated.
Have this book now to surprise your little soccer champ.
A Secret World
Price: NOK 218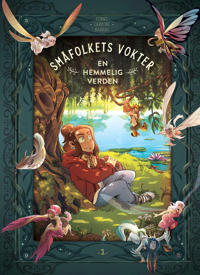 From the author behind the Spilledåsen series comes a new, magical series for children! Small people's guardian is an adventurous children's book series that is perfect for those who like fantasy and excitement! Right in the middle of nowhere for anyone who likes the Northern Lights and Spilledåsen books.
Have this book now and enter the secret world.
Quack! Moo! Nuff!
Price: NOK 148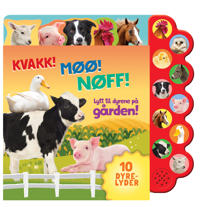 A great picture book with 10 sound buttons and rounded flaps that make it easy to find your favorite animal on the farm. Listen to the sounds and learn about the different animals that live on the farm.
Get this amazing book now for your little toddler.
Harry Potter and the Order of the Phoenix
Price: NOK 437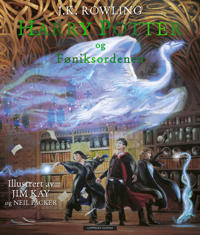 Another gripping and exciting novel, full of mysteries, secrets, and – of course – magic from the incomparable JK Rowling. In this adventure, he is desperate to find out why Ronny and Hermione have been so secretive all summer. But what Harry learns this school year at Hogwarts will turn his whole world upside down.
A great book for a Harry Potter lover.
Get good offers, campaigns, and inspiring book tips through the Adlibris NO newsletter, and also get a 10% discount on your next purchase.