Did you buy a new pair of loafers and are you struggling to figure out what to wear with these bad boys? Well, settle down, because you are not alone.
Loafers are, without a doubt, a timeless shoe style with no laces that you can very easily wear everywhere. They belong to the same category as ballet flats and boat shoes, except they are far more upscale and therefore demand very chic and classy attires. Having that said, we'll be going over a few outfit ideas that will go best with your loafers.
Let's crack in.
Long Socks
As complementary as peanut butter and jelly are socks and loafers. The combination has babydoll aesthetic undertones, which may bring back memories of school, but hey — it's held up really well. You can easily dress up this outfit by switching your lace ankle socks for knee-highs. The rest of your outfit will be more whimsical with a checkered skirt and a colorful turtleneck, and a quilted coat will tie everything together.
Blazer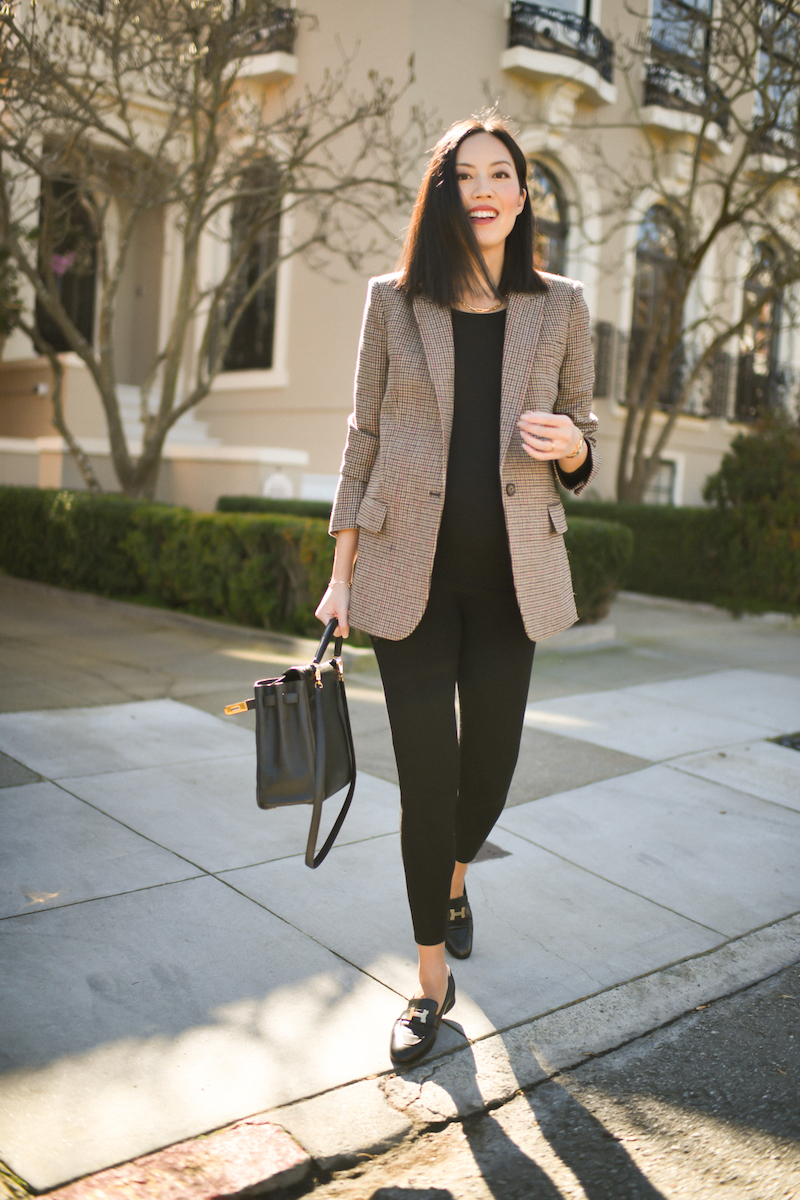 A pair of loafers and an unbuttoned blazer can be dressed up or down depending on your mood and the weather with bottoms that are suitable for the occasion. Monochromatic clothing will guarantee that you look professional and put together, but selecting shoes in a contrasting color is an easy way to add interest.
With a Maxi Dress
Maxi dresses are another hemline that can work well with the shoe. Optimal sole options for Maxis include thick soles. However, as a lot of slouching fabric could come off unattractive, we advise switching socks for tights or forgoing legwear entirely if you want the final product to look modern, dynamic, and elevated.
Black Dress Pants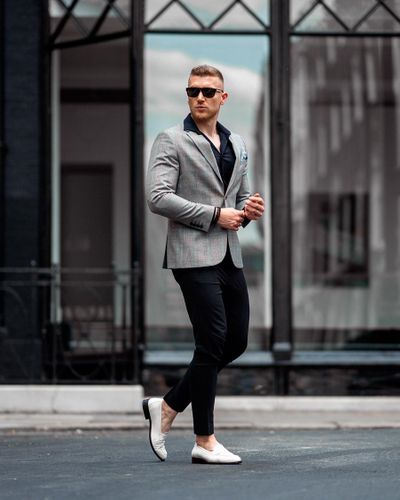 Black dress pants are unquestionably among the top five 'It' products that are resurfacing. Loafers, despite being a go-to for business attire and formal occasions, can really assist make this bottom street style acceptable. A comfortable winter ensemble may be created by adding your favorite oversized knit, and in the summer you can replace the heavily loaded top with a cropped tank. Models like Cindy Bruna and Bella Hadid are already providing inspiration for you to use; it's a flexible combination you're sure to see everyone wearing from season to season.
Long Sweater Dress
For a few seasons now, loafers and loafer sandals have been a well-liked footwear option thanks to Gucci. Although they come in a wide range of designs, hues, and fabrics, we personally prefer black or white. This attire looks fantastic with loafers for the office. You just need to complete the look with a sophisticated handbag. Any form of sweater dress can be paired with loafers and loafer sandals of any variety for a casual or dressy appearance. For cooler days, add a pair of ankle socks or opaque tights.
Jumpsuits
There are many different types of jumpsuits, and some of them look better with loafers than others.
Additionally, some outfits call for loafers and jumpsuits more than others.
Choose a jumpsuit with structure and a traditional style, or mix up the outfit with clunky black loafers. Black jumpsuits look great with black loafers, but you can also use a metallic or white loafer for contrast. You are prepared for the office with an oversized trench and a leather bag! Choose a muted leather loafer, such as a loafer mule, to go with a more casual jumpsuit that has joggers feel.