No more unhealthy foods now. If you are supposed to cut down your calories and want to look and feel healthy, then there's a must that you should switch your eating habits to something low calorie, gluten-free, and less fat. And keeping all the needs ticked, The Skinny Food Co is delivering wholesome ingredients to keep you healthy and fit. Let's scroll over The Skinny Food Co bestselling products in the next part of the article.
The Skinny Food Co aims to provide a fantastic shopping experience to its user by providing incredible support through its customer support and social media team. The company is all about bringing awareness to individuals all across the UK about the importance of healthy foods and how they can change their overall appearance. This is why there are plenty of options with incredible discounts on almost every product so choosing the right one for you will not bring a rethought. From bundles, weekly special deals branded low-calorie cookies and syrups to the drinks and chocolate bars – The Skinny Food Co bestselling products have everything you want.
The Skinny Food Co Bestselling Products Reviews
Chocolate Flavour – Low-Calorie Sugar-Free High Protein Meal Replacement Drinks 94 Calories (10 Drinks)
Price: Now £12.00 was £14.99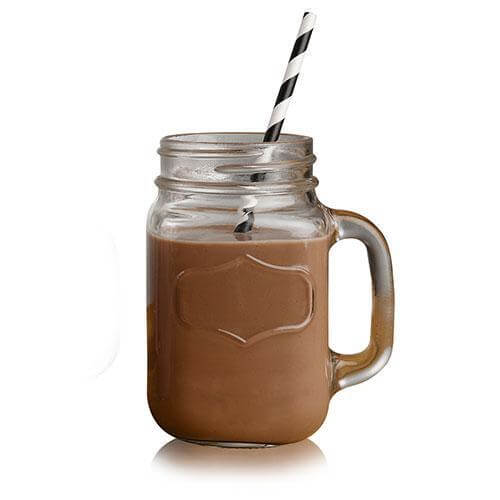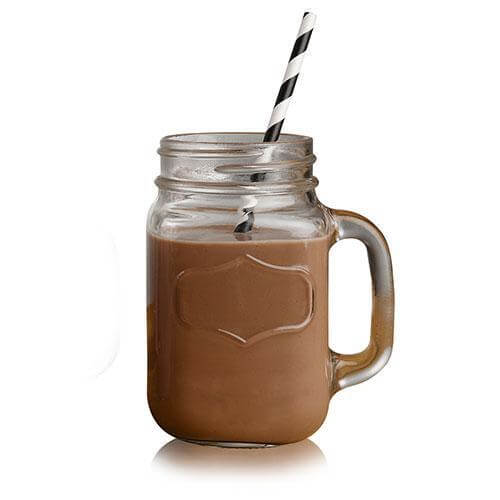 If you are craving for a milkshake but the fear of huge calorie intake keeps you away from it, then you should have this one. With great-tasting and sugar-free ingredients having 29 vitamins, this protein shake is all you need. Grab your glass and satiate your cravings.
High in protein low in sugar – what else do you want?
CNP Protein Flapjack 12 x 75g Case – 18g Protein (4 Flavours)
Price: Now £8.99 was £15.99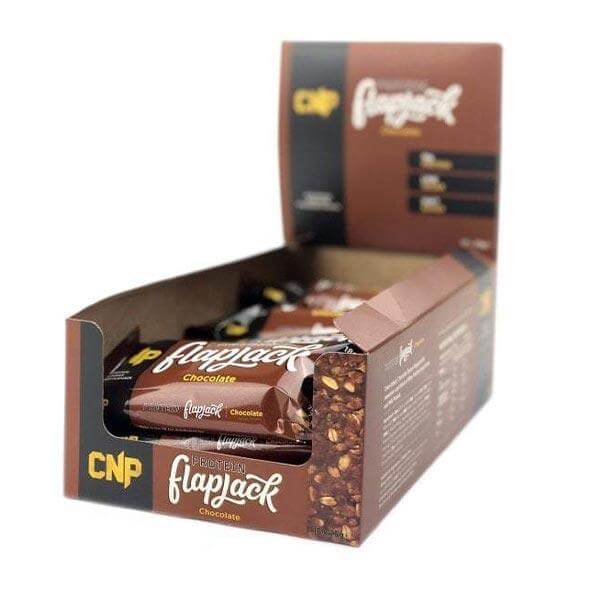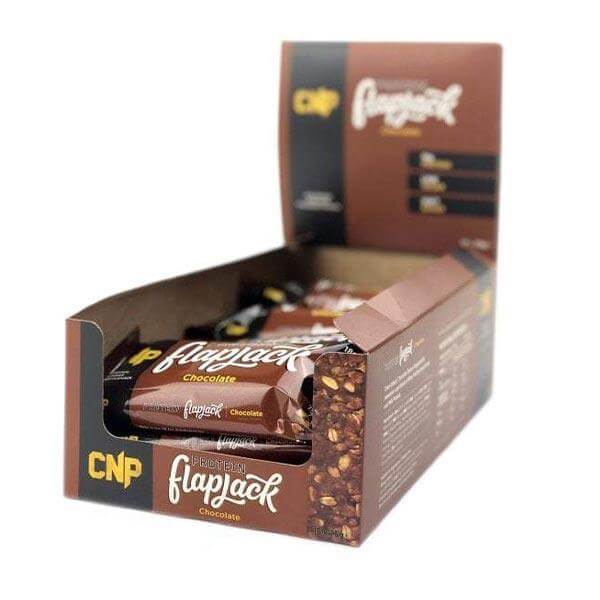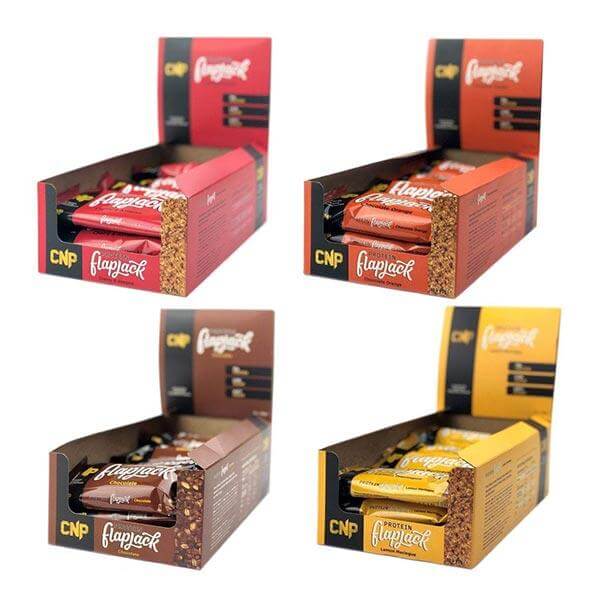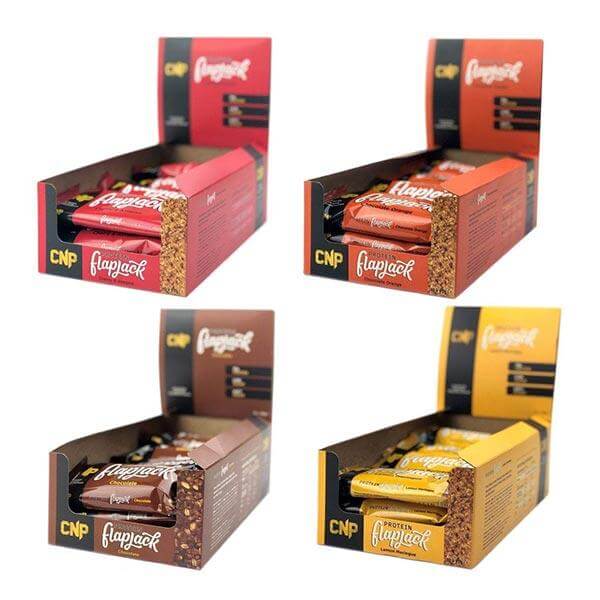 Empty up your cupboards from those munchies that are the reason you have put on those calories. These flapjacks will be your on-the-go snack packed with healthy energy and oaty goodness. Additionally, there are too delicious maybe because they are handmade from a state-of-the-art bakery. Plus, it will give you 18g per serving, so grab on your flavor and have a healthy bite.
Baked with perfection – made with love – Place your order today by spending less.
Coffee Creamers Bundle Of 5 (Non-Dairy Creamer)
Price: Now £14.99 was £19.95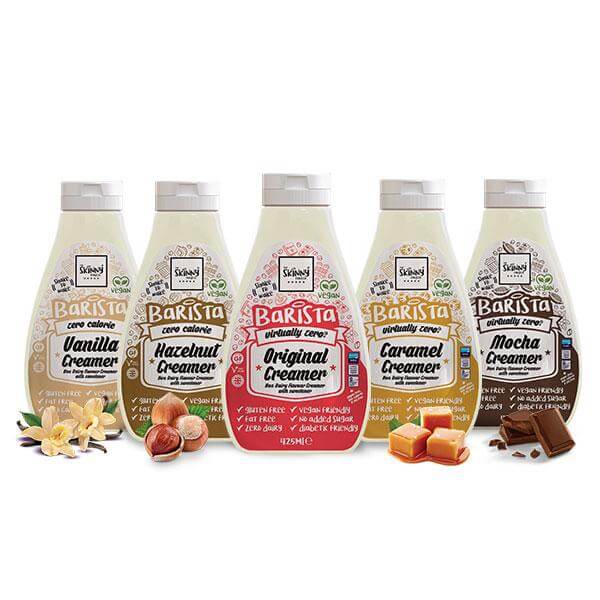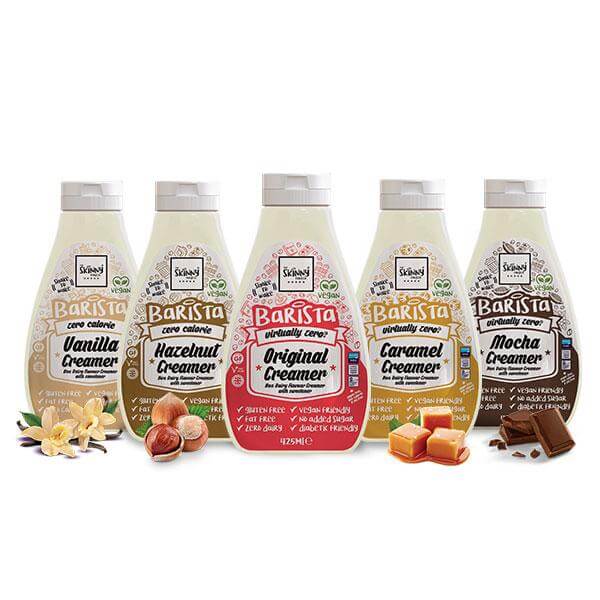 Spending and saving go hand in hand at The Skinny Food Co. Buy all five Coffee Creamers and make your hot drink a perfect gift from heaven. Made from dairy-free ingredients which can easily be used in desserts, coffee, smoothies, tea, and porridge. Just add as much as you want to get the desired taste.
Sex On The Beach 50ml #NotGuilty Sugar-Free Flavour Cocktail Drops
Price: Now £1.99 was £4.99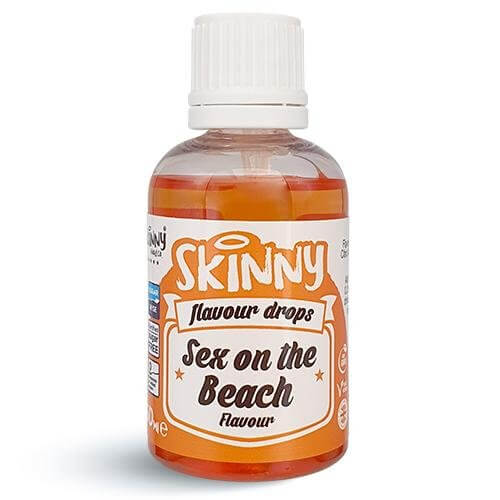 Guilt-free sex on the beach cocktail drops is here to rock your time. Available with cranberries, peaches, and oranges, these fruity syrups are an incredible addition to your cocktails. Want a perfect beach cocktail? Mix it with your favorite alcohol and experience the difference.
Get it to make it your best alcohol buddy – choose from 12 different flavors today.
Vegan Healthy Alternative Bundle
Price: Now £11.99 was £16.47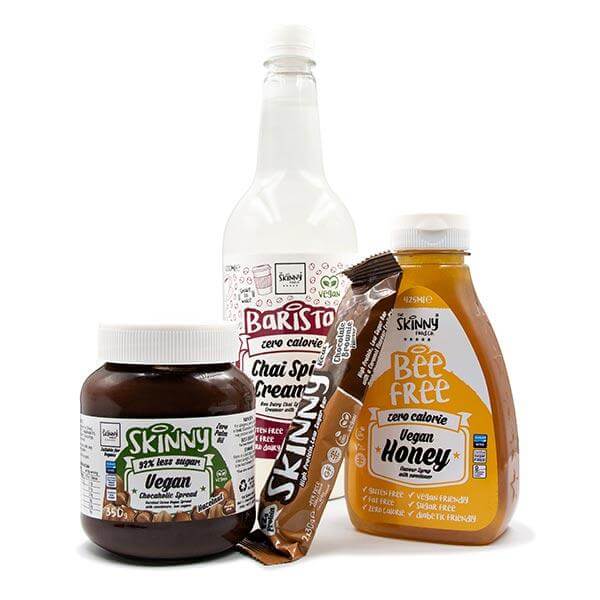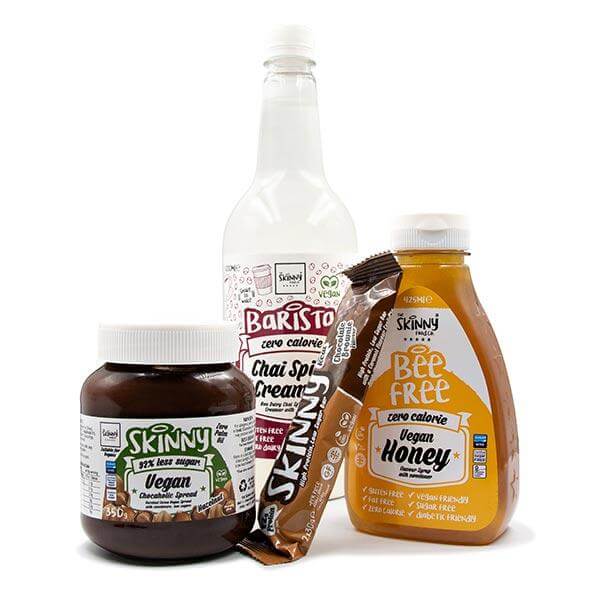 Always wanted to go vegan but don't know where to start? The Skinny Food Co essentials bundle is here to cut the conundrum. A bundle that is a bunch of vegan-friendly items along with some bestselling products.
The Skinny Food Co – Saves you from every fat and calorie though.