At Puzzle.de, you can buy a huge selection of jigsaw puzzles online. Whether you are looking for very small micro-puzzles or 1000-piece puzzles or are interested in enormously large 5000-piece puzzles, you have come to the right place! Whether you are new to jigsaw puzzles or you are a professional puzzler, in their online shop Puzzle.de, you will find over 6000 jigsaw puzzles from all manufacturers, in all sizes and with a wide variety of motifs. In addition to art puzzles and animal puzzles, you can choose between landscape puzzles or technical motifs or… The selection is unique and enormously extensive. So, let's get started with the Puzzle review.
Puzzle Review| Unlimited Fun, Unlimited Puzzles
Frame Puzzle – Playground
7 parts
Price: € 3.95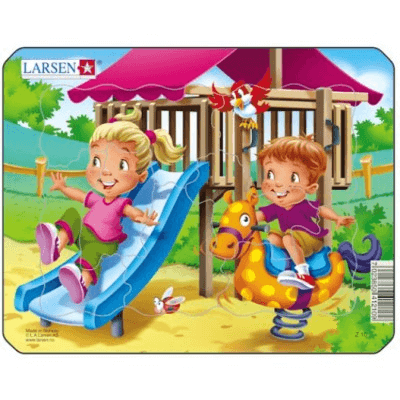 This Playground puzzle is built of non-toxic and tasteless, strong materials that do not rip easily, making it ideal for children. The die-cuts are smooth, making assembly simple, and all components fit together perfectly. Aside from that, it is an excellent gift for children who enjoy playgrounds and swings.
Piece by piece, solve the mystery!
2 puzzles – road construction site
12 and 12 parts
Price: €7.95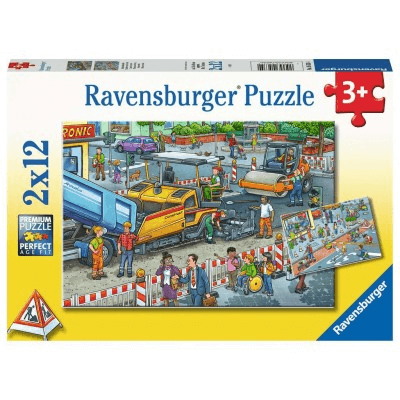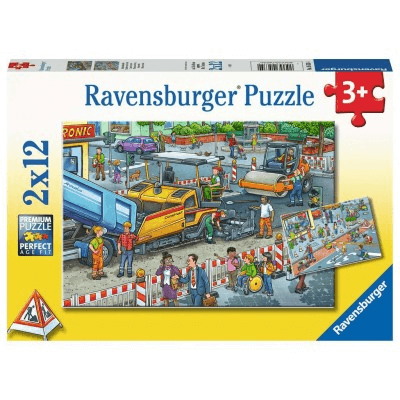 The frame puzzle with 12 pieces is a puzzle and game in one for youngsters aged 4 and up. The ten frame picture pieces also appear in the puzzle motif – who can discover everything in the concealed picture? Ravensburger children's puzzles are the ideal present for every event, including birthdays, Christmas, and Easter, or simply as a fun pastime.
Challenge the mind, and solve a puzzle!
Giant Floor Puzzle – 44 Cats
24 parts
Price: € 17.55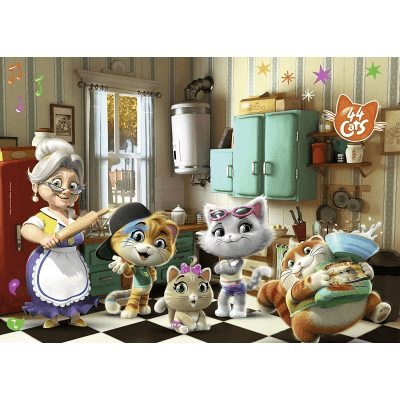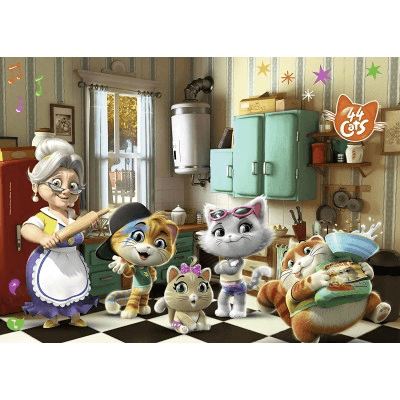 Floor puzzle of 24 pieces. Size of the puzzle: 70 x 50 cm. Ravensburger is synonymous with a superb balance of history and quality, and each puzzle ensures unsurpassed enjoyment and satisfaction. Ravensburger is high-quality for connoisseurs, with constantly changing components. Ravensburger quality items are composed of exceptionally thick, robust material and provide hours of puzzle enjoyment.
From humble beginnings, watch your kid's puzzle-solving skills grow!
François Ruyer: Pirates
Puzzle 300 pieces
Price: € 8.95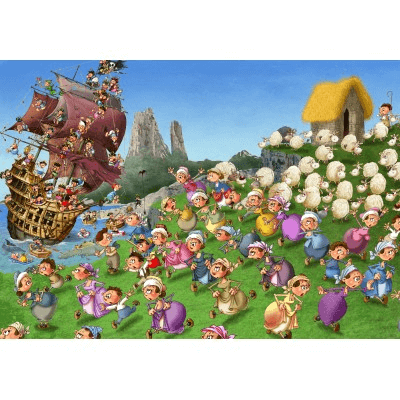 Children enjoy puzzles! Not only does it give children engaging playtime, but it also allows them to practice problem-solving and spatial reasoning as they finish the puzzle. Youngster puzzles are a great method for a family to work together since they are challenging and entertaining for both youngsters and adults. This picture-perfect jigsaw puzzle has 300 high-quality foiled puzzle pieces.
Unlock your kid's potential through puzzles!
Giant floor puzzle – XXL pieces – Italy
125 parts
Price: € 19.95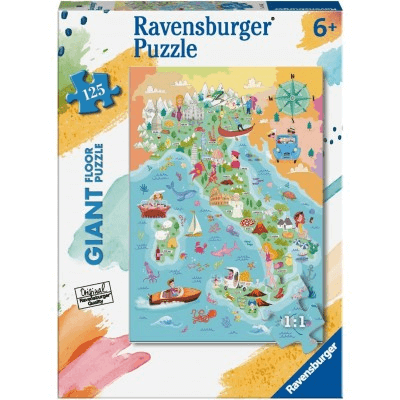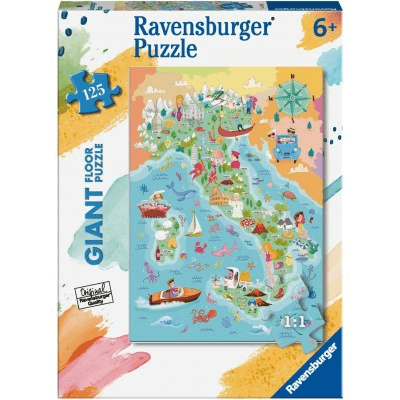 The puzzle is comprised of recyclable, non-toxic materials. High-quality printing and cutting technology ensures the finished puzzle is as lovely as the source image. A fantastic puzzle that will undoubtedly be a challenge to anyone who attempts it, ideal for completing alone or with friends and family.
Sharpen your wit, and solve a puzzle!
Get the best deals on puzzles now only on Puzzle.de.