Known for its minimalist yet stunning designs, Molly Brown London doesn't need an introduction. The award-winning jewellery brand is famous for making keepsake jewellery pieces for special occasions. The brand offers an extensive range of designs and an array of gift options you can select to celebrate special moments.
Molly Brown London – A children's jewellery heaven!
 From new baby arrivals to Christening gifts, from birthdays to weddings, Christmas, New Year, or just so, Molly Brown London will not disappoint you with its classic collection of girl jewellery.
Molly Brown London – Brand Overview Founded by Erica Illingworth in the UK in 2006, Molly Brown London is relatively new but has won hearts all over. VOGUE magazine named the launch Tiffany for girls. The aim behind establishing Molly Brown London was to create a jewellery brand creating pieces you can gift to young girls of all ages, depicting matchless British luxury.
All of Molly Brown's collections are designed in London. The brand takes pride in being attentive to detail in precision. After all, jewellery is all about the tiny details. All collections feature simple yet classic designs that look and feel sophisticated when worn. Molly Brown features adjustable pieces so girls can cherish them for a long time.
Molly Brown London – Keepsake Jewellery To Be Loved And Worn Forever!
Molly Brown London only uses 18 ct gold vermeil and sterling silver in creating these timeless pieces. These sparkling metals are paired up with gorgeous toned gemstones, birthstones, freshwater pearls, and diamonds to make stunning jewellery items. Every detail is incorporated with great care, finesse, and precision.
Timeless Jewellery with Bespoke Packaging
For girls, both young and old, jewellery is the best gift. Something they can treasure forever. Molly Brown London creates an expansive range of absolutely unique and precious jewelry for babies and children. You can add a personalized touch by adding a birthstone, engraving initials, a special date, etc. You can purchase a matching set of a bracelet and a necklace to make the perfect pair to give to the special little lady in your life.
See what the hype is all about You have options to make these gifts meaningful by adding these personalization elements. They make the gift extra special. Molly Brown London cares for its customers, and it shows. You can see how lovingly they package their products. It brings a smile to the face of the receiver before seeing their jewellery. The packaging is in a dark pink and brown combination that looks feminine and elegant.
The jewellery piece comes in a little pink net bag placed inside the brown box. All of these little details make you appreciate the gift even more. Every purchase includes the Molly Brown gift bags and ribbons. You can use the Bespoke Gift Warp service to send the gift directly to the recipient, along with a personalized handwritten note.
Check out Molly Brown London's Award Winning Collections Today!
Free Engraving Service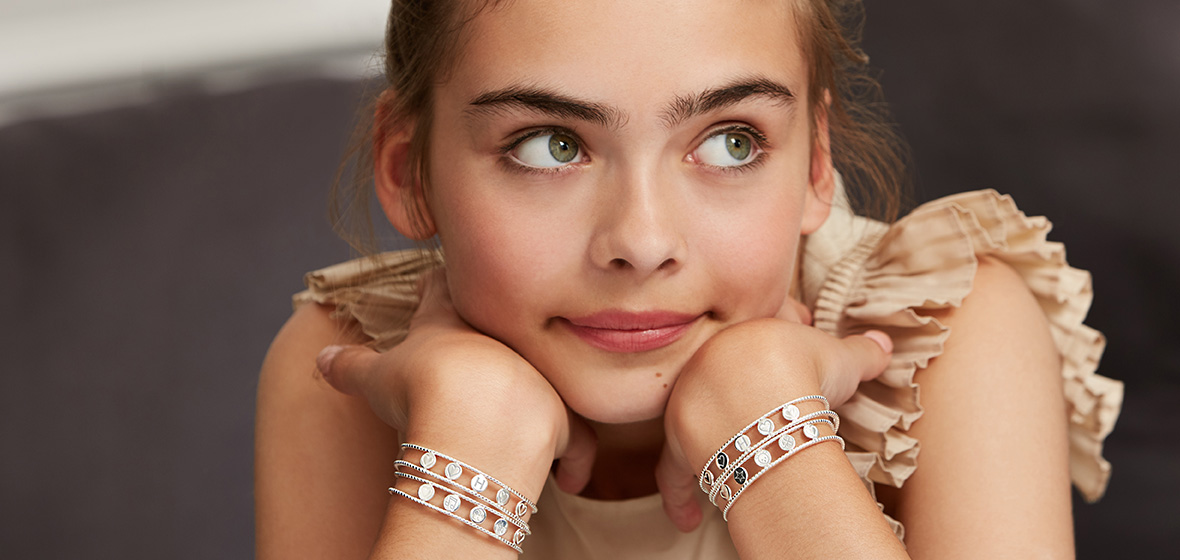 Molly Brown London provides Free Engraving Service to add a special touch to the jewellery pieces in the form of dates or initials to make a special occasion.