Pullandbear is a trendy fashion clothing brand that comes with women's and men's clothing choices. They offer clothes, footwear, and other accessories. This is a versatile brand providing quality, comfort, style, and affordability in one place. With its diverse range of clothing choices, you can get t-shirts, jackets, sweatshirts, and many other options. These are trendy and stylish clothing options that will elevate your look. These clothes are versatile and will go perfectly on occasions and as everyday wear. Visit & buy PullAndBear DE to stand out from others. Now they have the latest women's collection at budget-friendly prices; go and get yours.
Latest Women Collection At PullAndBear
Long Faux Fur Coat
49.99 €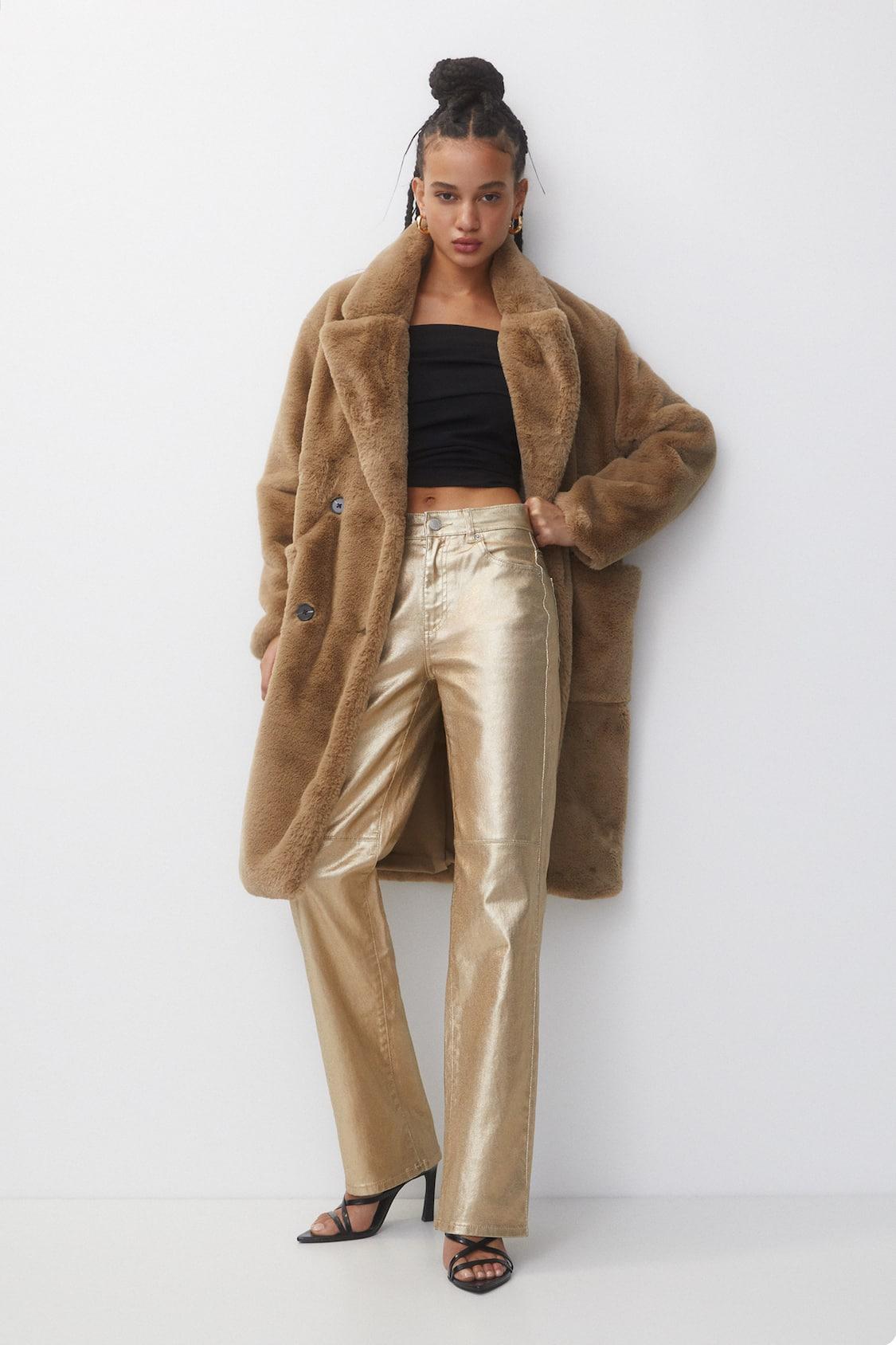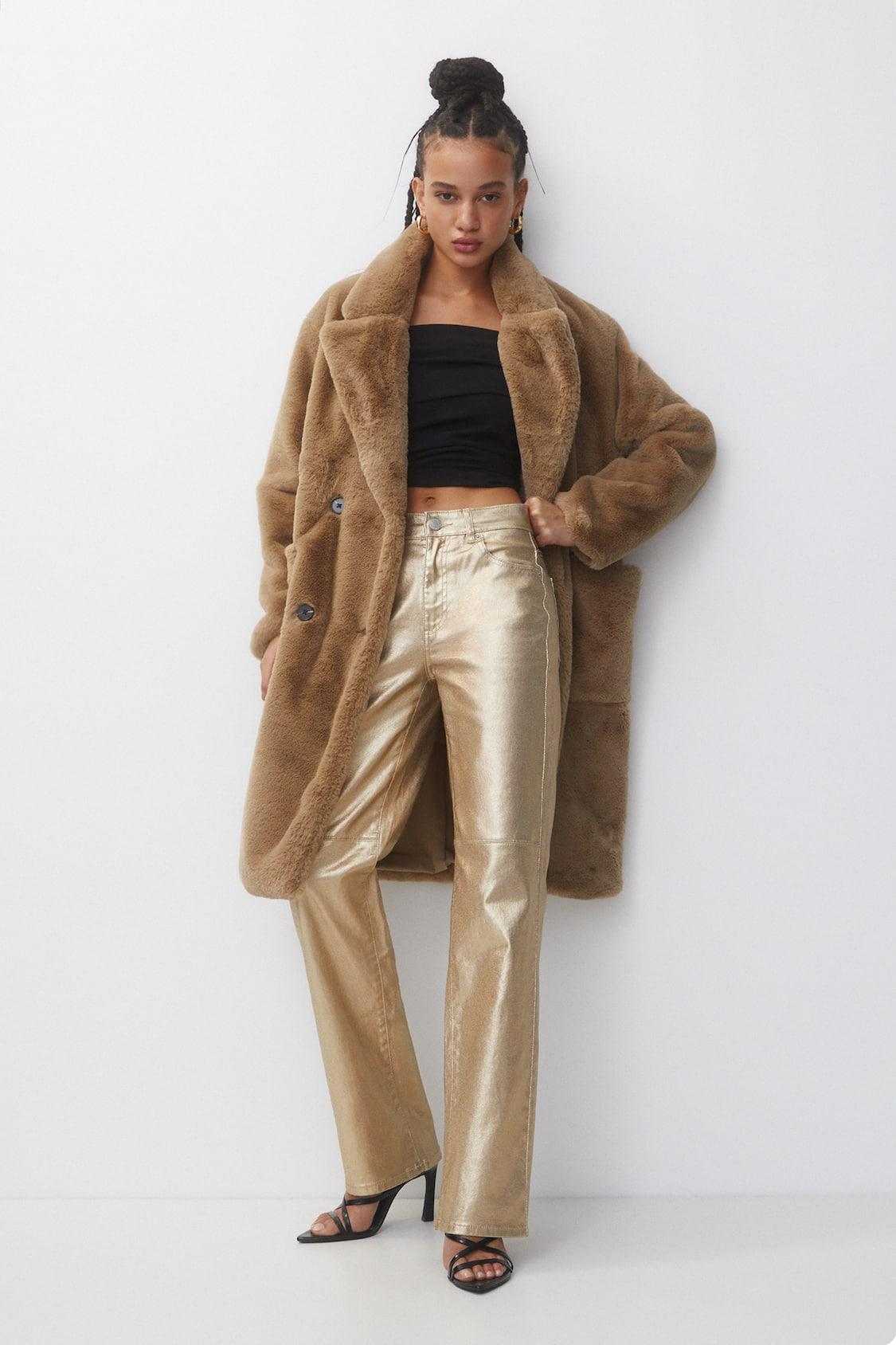 Wearing a long faux fur coat is a great choice in winter. It is a trendy wardrobe item that keeps you warm and cozy in harsh winter weather. This Oversized long faux fur coat by PullAndBear comes with pockets, lapel collars, and button fastening. You can get this oversized long faux fur coat in multiple sizes. If you are in search of the finest quality fabric for a warm and cozy experience in winter, then go for an oversized long faux fur coat by PullAndBear.
Get yours today to get the finest quality!
Sparkly Mesh Bomber Jacket
35.99 €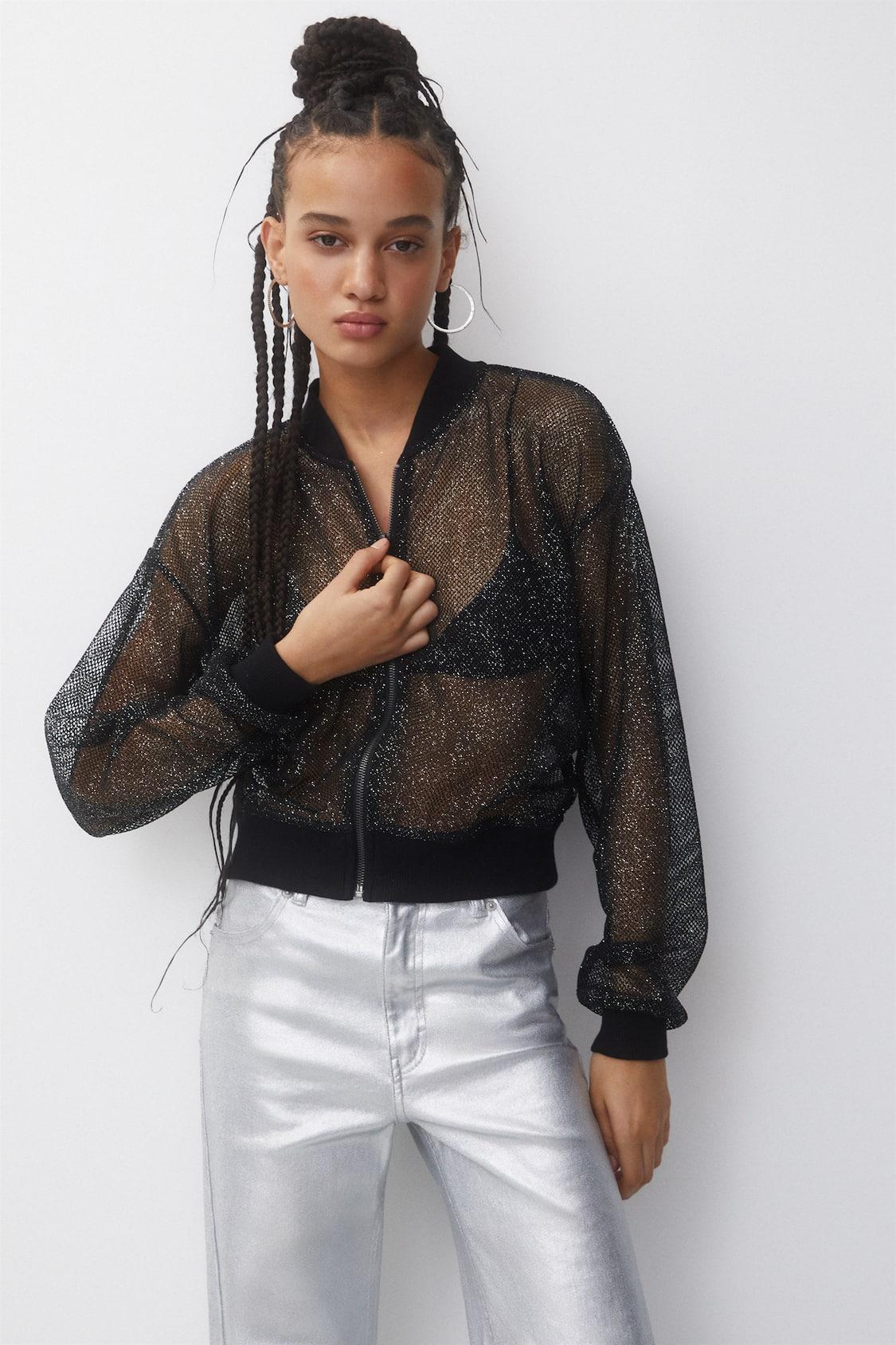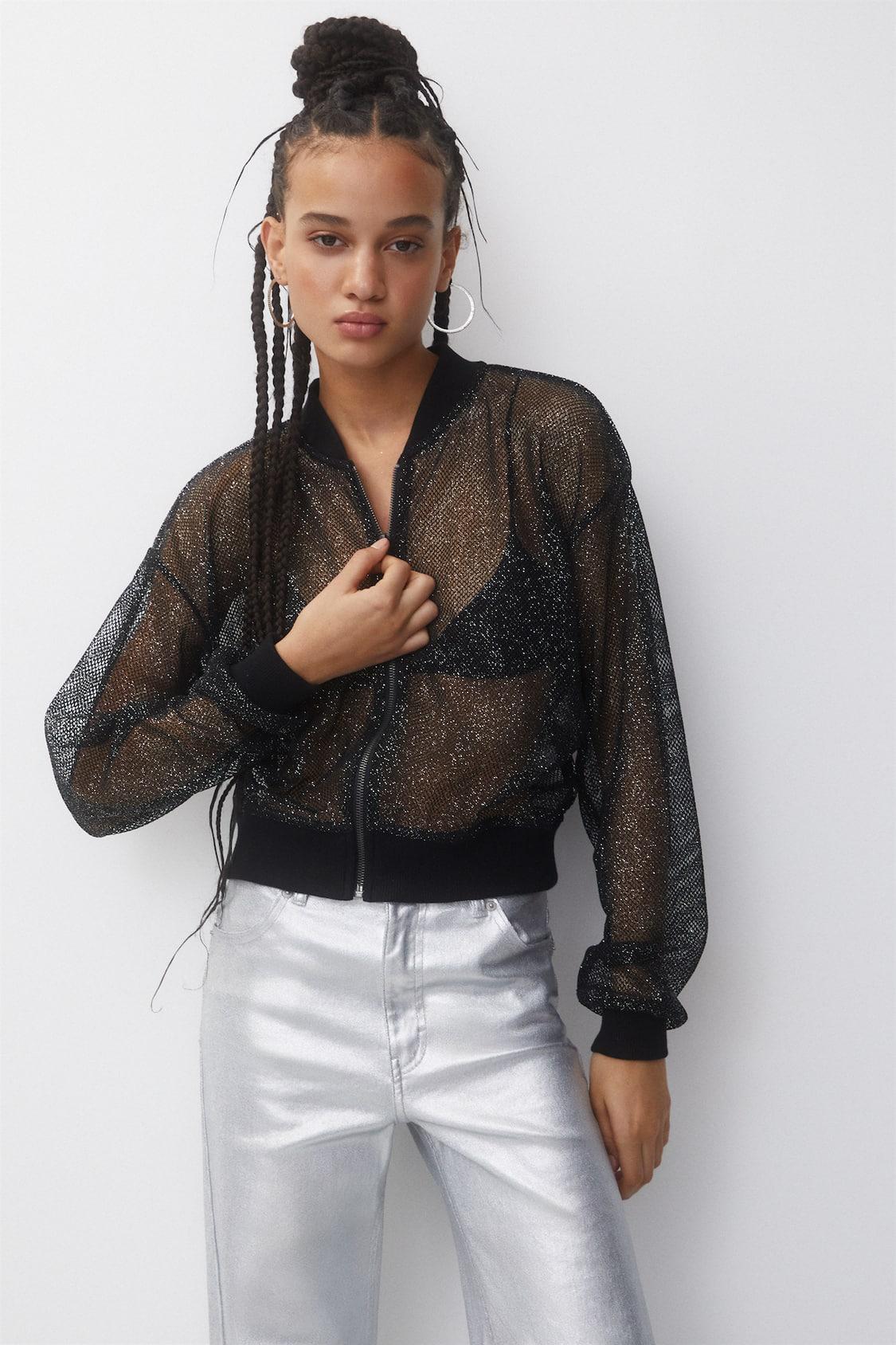 Wearing a Sparkly mesh bomber jacket is a trendy and eye-catching wardrobe item. It is a combination of a classic bomber jacket combined with meshy fabric with shimmering. It is the perfect outerwear to upgrade your style statement. This jacket features shimmering details on mesh-like fabric, zip fastening, and pockets. It gives a glam look to your outfit. You can find it in multiple sizes on the PullAndBear website.
Buy this Sparkly mesh bomber jacket now to stand out from others!
Strappy Heeled Sandals
29.99 €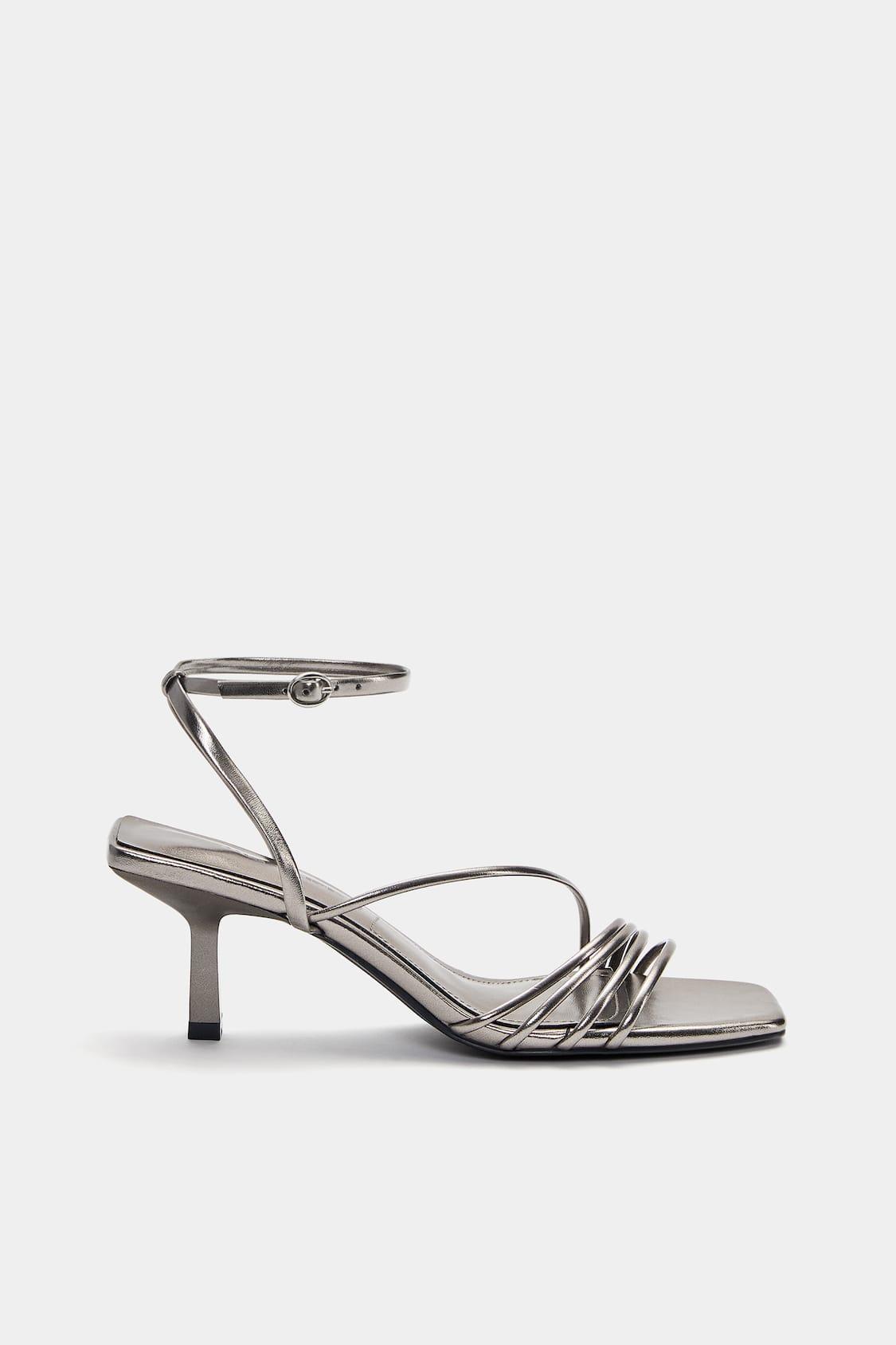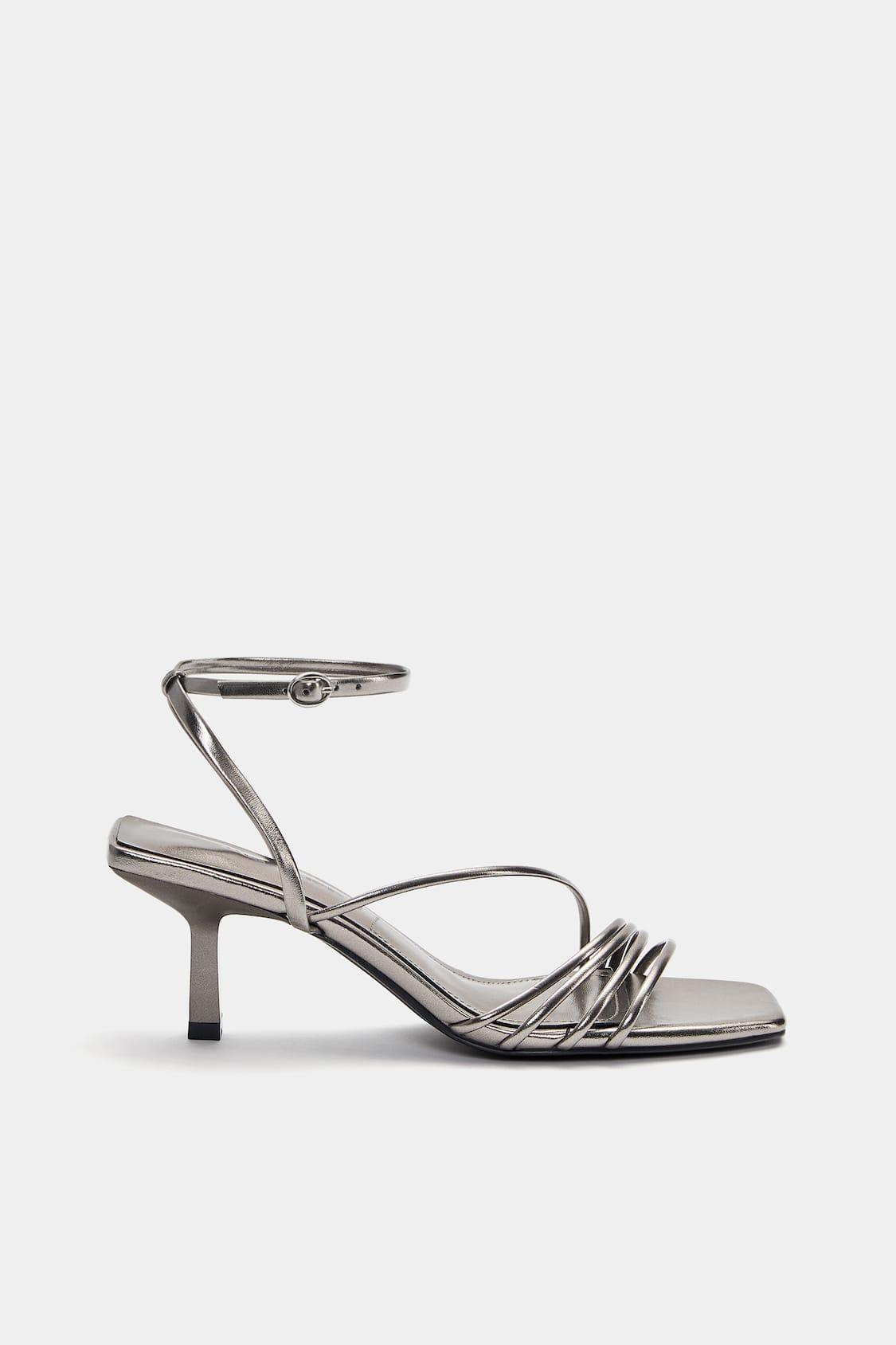 Looking for perfect sandals for an occasion? Strappy heeled sandals will go best with your outfit. This footwear has multiple thin straps over the heel and foot area. Also, it comes with a buckled ankle strap. The heel height of strappy-heeled sandals is 7.5 cm. It is a perfect addition to your formal dresses. It is considered a versatile footwear that can be styled in many ways. You can wear it with jeans, skirts, and matching dresses. You can get this stylish footwear in multiple colors.
Get this trendy footwear now and add a touch of elegance to your look!
Flat Track Sole Boots
59.99 €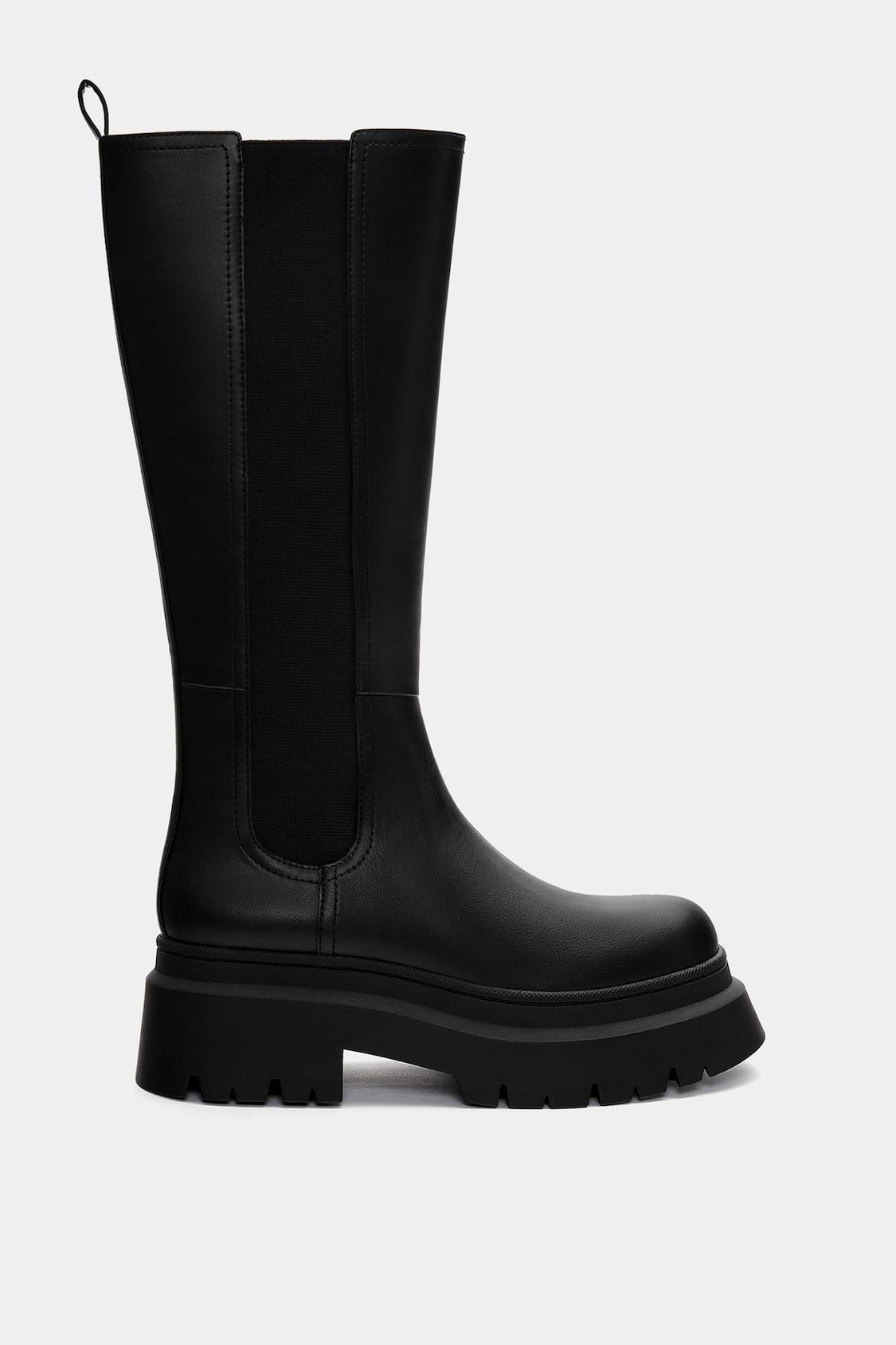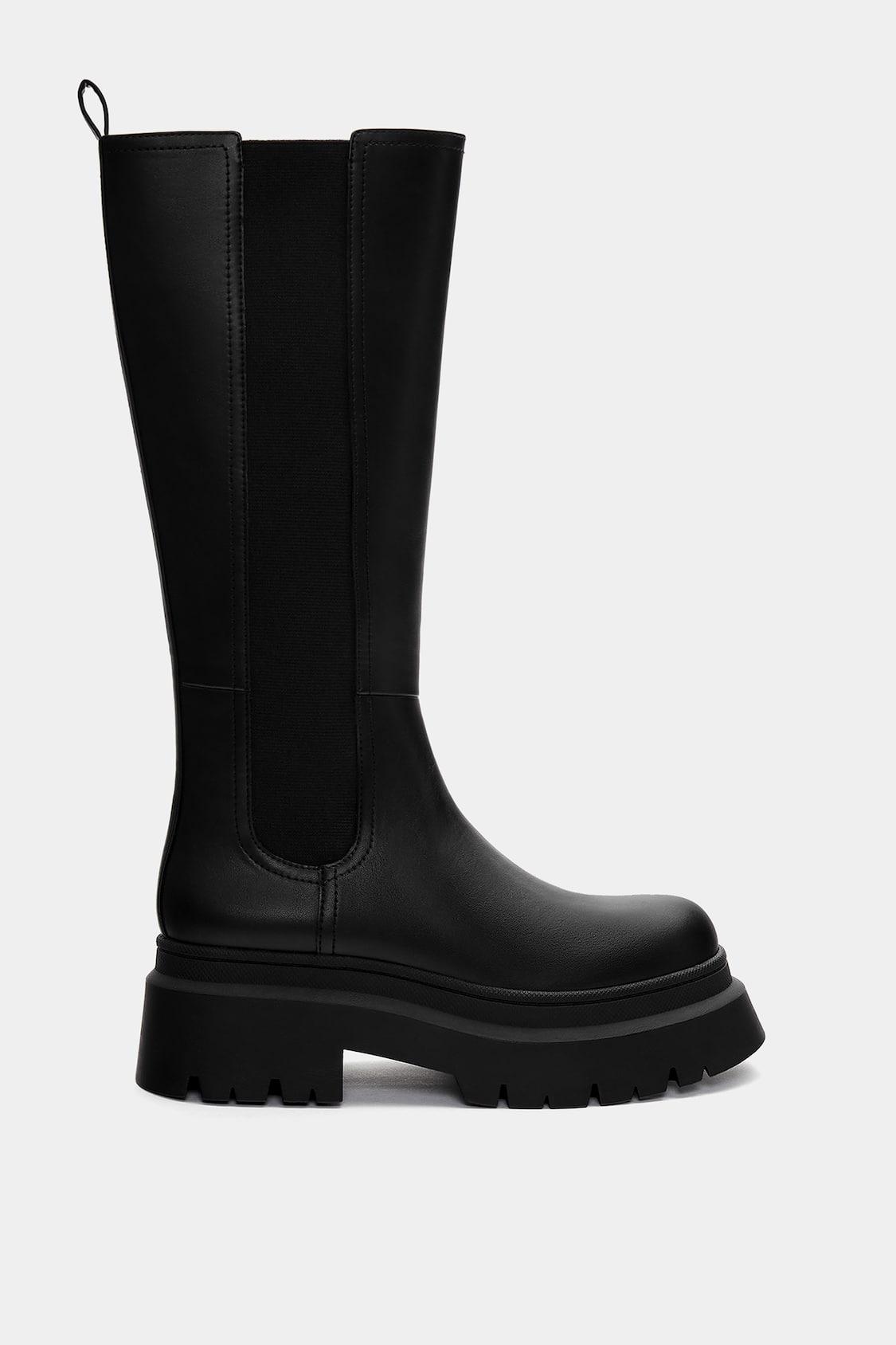 Flat track sole boots have thick and black soles. It is an incredible footwear choice that offers amazing stability and traction. It has a sturdy and durable footwear design. It is a perfect choice for winter weather. Flat track sole boots are ideal for outdoor activities. You can wear it for long walks. It can be worn comfortably for everyday wear.
Don't wait and get your flat track sole boots now!
PullandBear is a fashion brand that offers affordable clothes. It comes with trendy and elegant clothing and accessories. You should regularly visit the PullAndBear website to get the latest information.