Are you tired of constantly having to replace your outdoor power equipment? Looking for a reliable option that delivers the highest quality? Choose Hyundai Power Equipment UK, the leading brand in the UK Outdoor Power Equipment sector.
With innovative features and Hyundai quality built-in, you can trust HYUNDAI to provide superior machinery. As a global leader across a vast range of businesses, Hyundai's Core Values ensure customer satisfaction and guarantee unlimited challenge with continuous change.
Experience Excellence in Machinery with Hyundai Power Equipment UK
1400W 3-In-1 HEPA Filtration Electric Vacuum Cleaner
Price: £99.99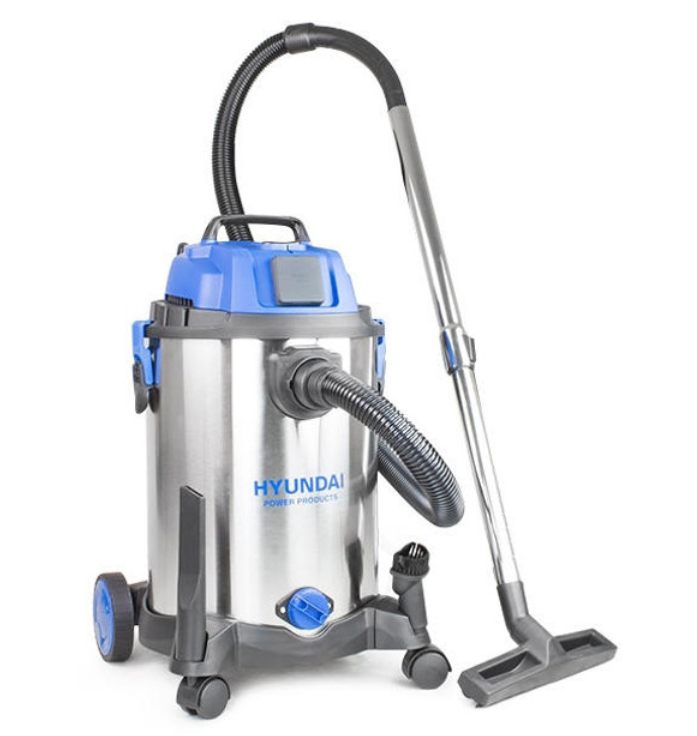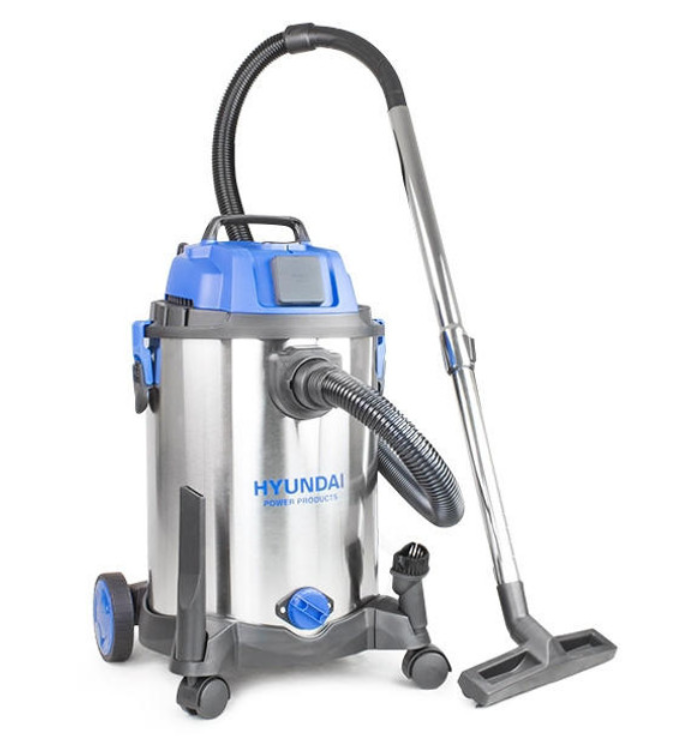 Clean up any messes with ease using the Hyundai 1400W 3-In-1 Electric Vacuum Cleaner. Boasting 19kpa suction power, an integrated socket for your power tools, wheels for easy maneuverability, and a stainless steel container holding 30L of dirt or water, this 8kg device is perfect to get the job done quickly. Comes with a 4.5m cord and accessories already included!
Enjoy superior quality cleaning and peace of mind from the 3-year warranty it comes with!
Self-Propelled Petrol Lawnmower
Price: £279.99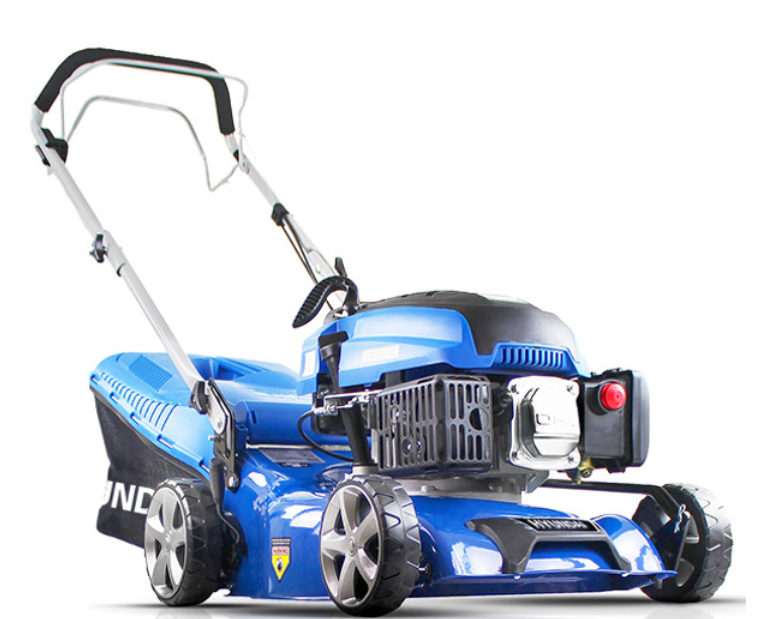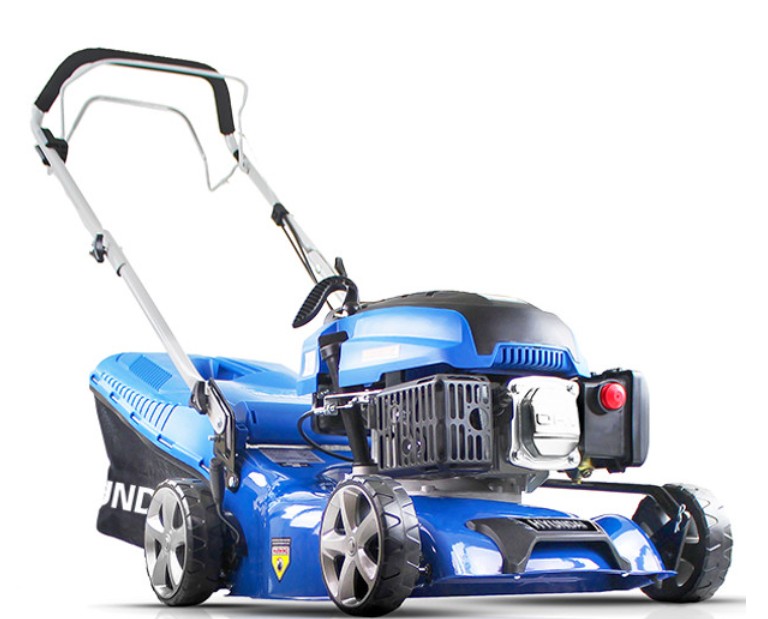 Enjoy easy starting and low fuel consumption with its 139cc Hyundai 4-stroke petrol engine; no need to push – steer it! With 5 adjustable cutting heights, a 45L grass collector bag, and foldable handles, you get the perfect finish on your lawn with minimal set-up required. Get peace of mind from its 3-year home-use and 1-year commercial warranty – comes with 600ml SA30 oil out of the box for convenience.
Get this ideal solution for small to medium-sized lawns!
3200W Portable Inverter Generator
Price: £899.99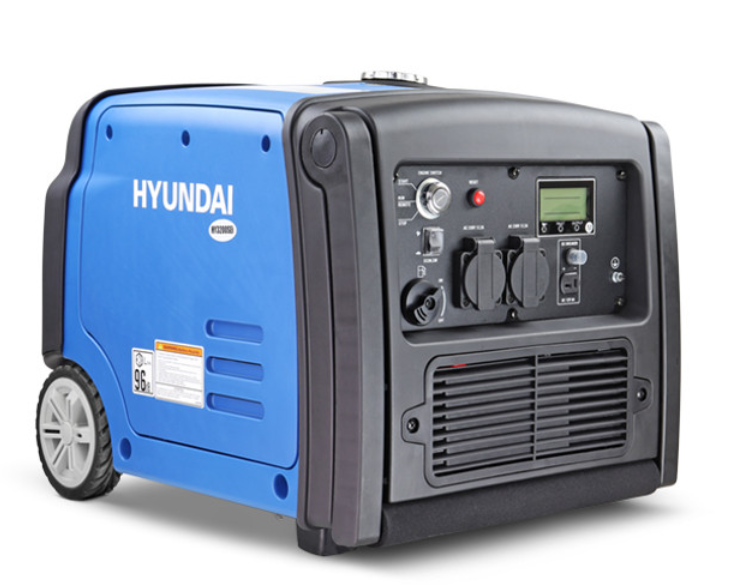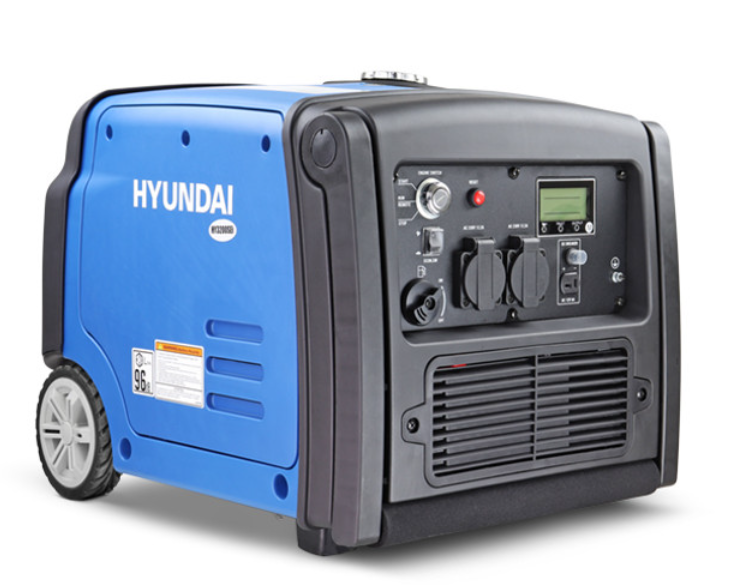 The Hyundai 3200W Portable Inverter Generator is ideal for running your TVs, fridges, heaters, laptops, and air pumps! It boasts a 210cc petrol engine to generate 3.2kW max output and 2.8kW continuous power – all while being ultra-quiet! With two 230v sockets, a 12v DC battery charger, and an economy mode for fuel efficiency, you can easily transport its handy 35kg weight.
Ideal for family holidays or days away!
1600W Paddle Mixer with 5-Piece Trowel Set
Price: £119.99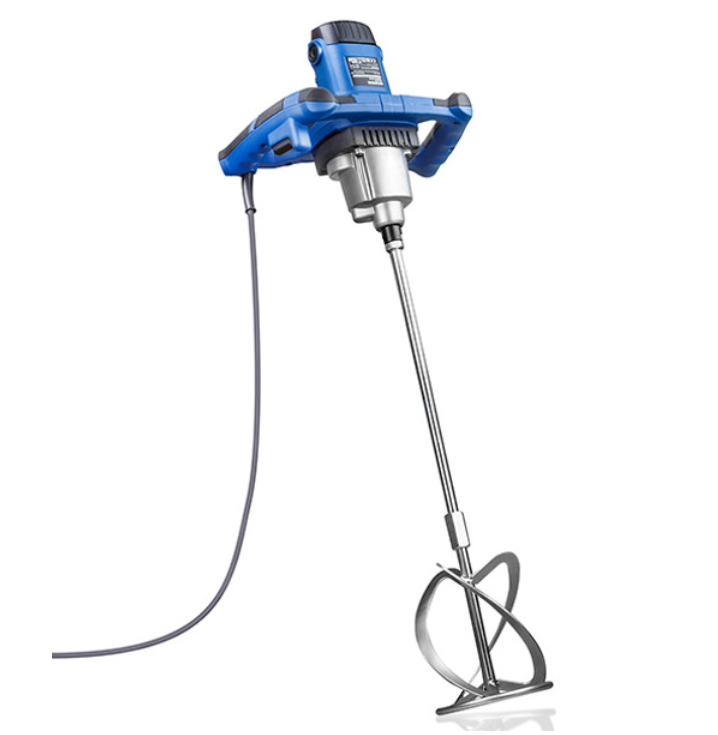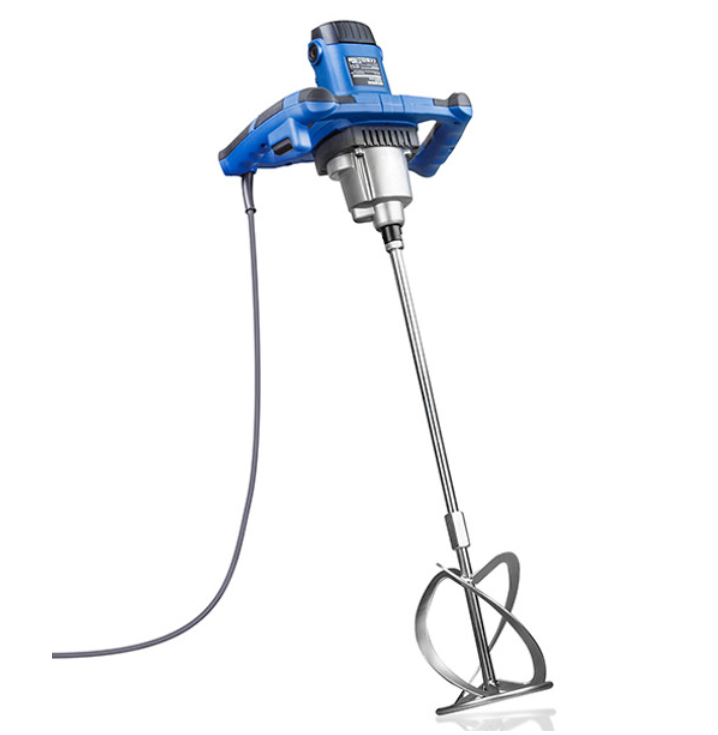 This powerful, lightweight mixer offers 1.6kW of mixing power and 990rpm mixing speed, while its 4m cord eliminates the need for an extension cable. With a two-stage safety switch and 5-piece trowel set included, this product gives you peace of mind, all backed by Hyundai's generous 3-year warranty. Comfortably handle projects without straining your arms or shoulders with just 5.4kg in weight – what more could you ask for?
Get this ideal tool for your next project from Hyundai Power Equipment UK!
7-Drawer Caster-Mounted Roller Tool Chest Cabinet, 305-piece
Price: £1,199.99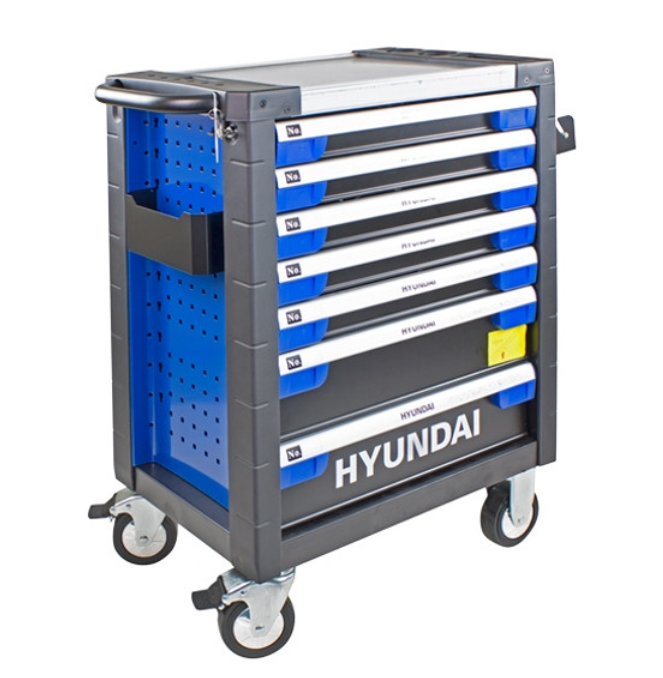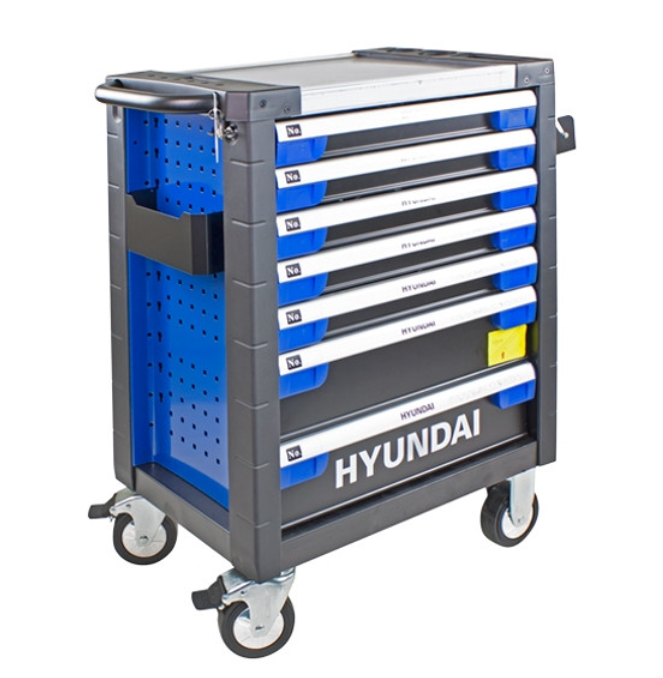 The Hyundai HYTC9003 has a 305-piece tool assortment and a powder-coated steel frame cabinet with seven super-smooth gliding drawers. The casters provide easy maneuverability, while the liner in each drawer protects your tools from slipping. Ideal for any workspace, it also has a security lock and keys for added protection.
Get this ultimate workshop organizer now!
Today, experience better products and services with an unbeatable Hyundai Power Equipment UK guarantee today!