There's no better place to acquire amazing boy's clothing at a low price than the FatFace Boy's Sale, with 50% off many favourites in the boy's sale assortment. They have some fantastic deals on padded boys' jackets that are ideal for keeping out the cold. If you plan early and arrange your summer vacation, you can get great bargains on boy's flip flops and swimsuits.
In addition to their wonderful deals and low prices on boys' t-shirts, shorts, hoodies, sweaters, shirts, and much more, they also have a great selection of discounts in their girl's sale, so you can outfit the entire family with some great clothing. They also have bargains in every price range, so why not go to their sale centre and see what incredible FatFace deals on clothing, accessories, and more you can find today?
FatFace Sale For Juniors – Dress Your Little Heroes in Style for Less
Lulworth Cargo Shorts
Price: now £14.00 was £20.00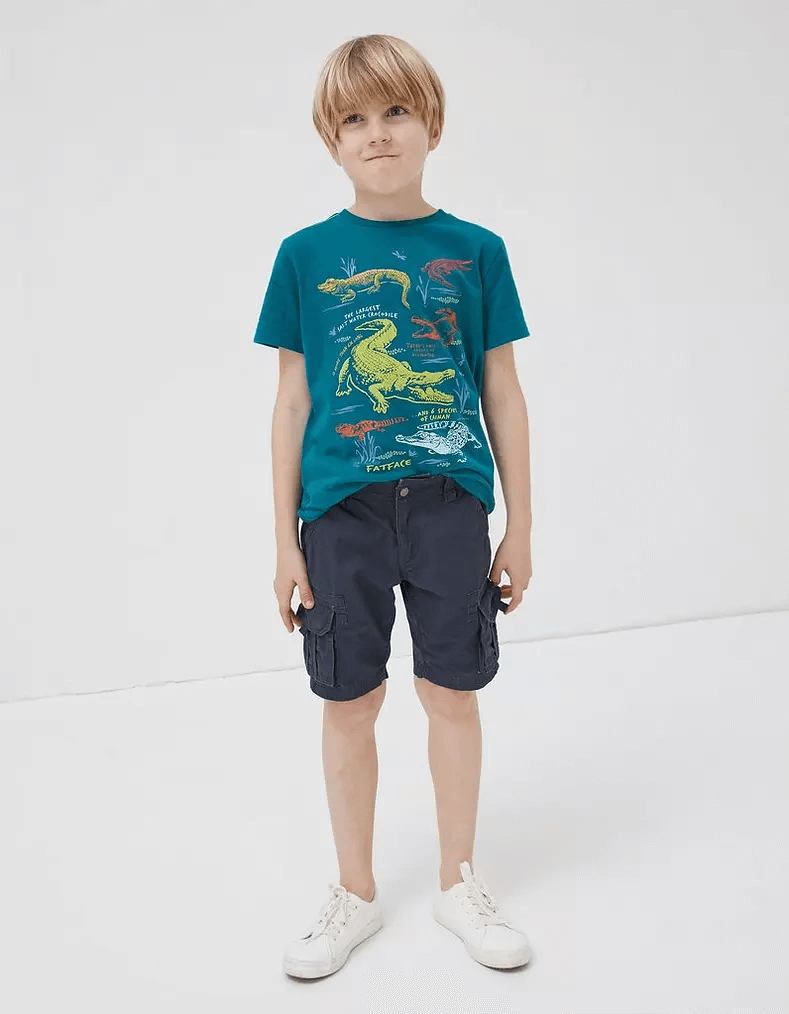 These traditional cargo shorts are all he needs for a day of fun and adventure. They have plenty of pockets to keep all of his belongings safe, as well as hefty stitching and secret waist adjusters for a comfortable fit as he develops. They're also soft, durable, and long-lasting.
Unleash adventure with cool and comfy cargo-style shorts!
Three Pack Short Sleeve T-Shirts
Price: now £15.00 was £25.00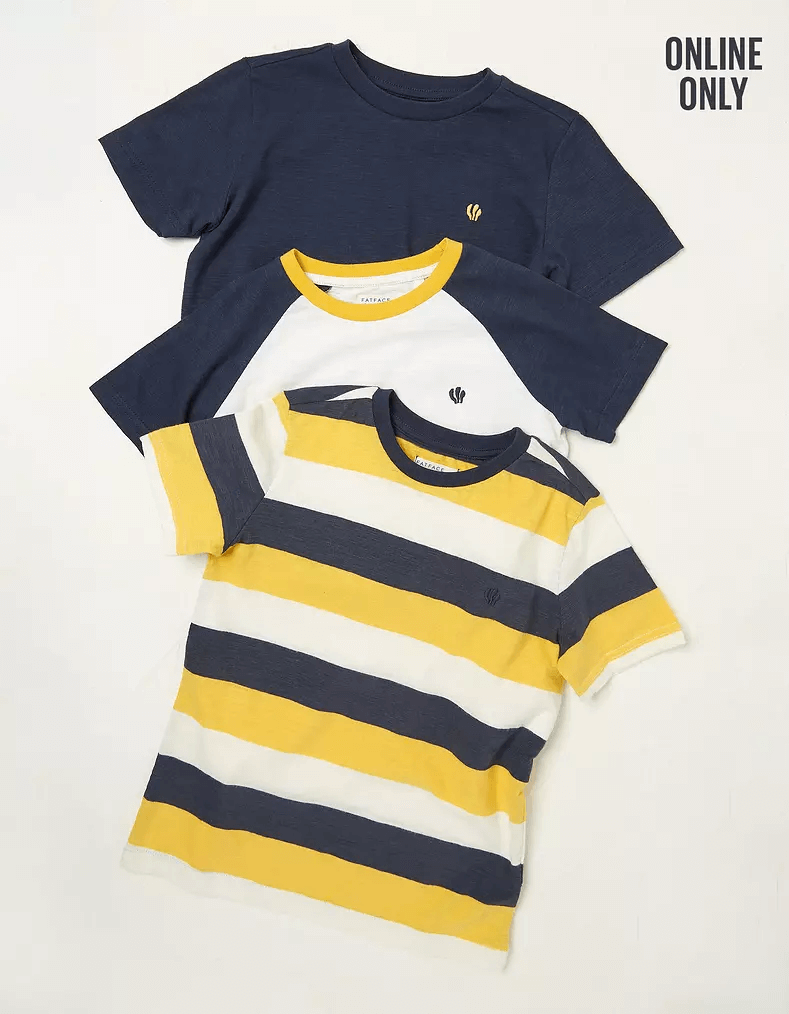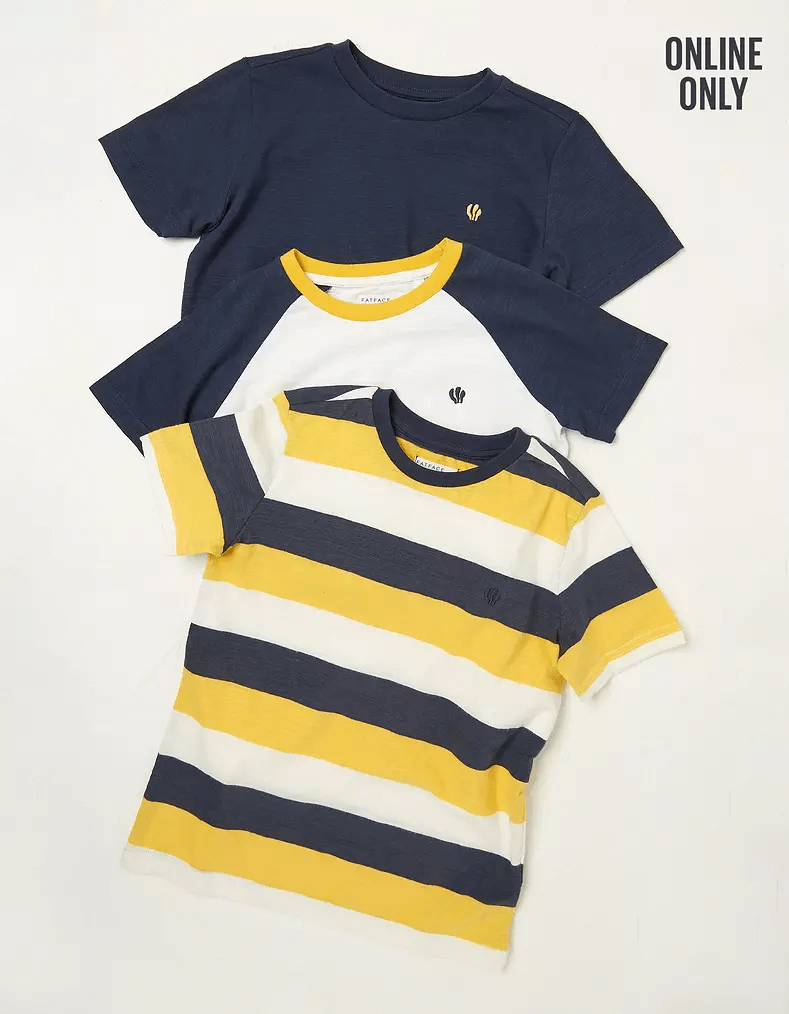 Fill out your little one's wardrobe with this collection of three short sleeve tees, made from supersoft cotton and in a classic cut. Each pack includes a mix of the three styles, including navy, striped, and navy raglan sleeves, as well as FatFace embroidery embellishments. Don't pass up this excellent opportunity to add quality and flair to your child's wardrobe at a fraction of the cost.
Mix, match, and play in ultimate comfort and style!
Crocodile Towelling Poncho
Price: now £16.00 was £26.00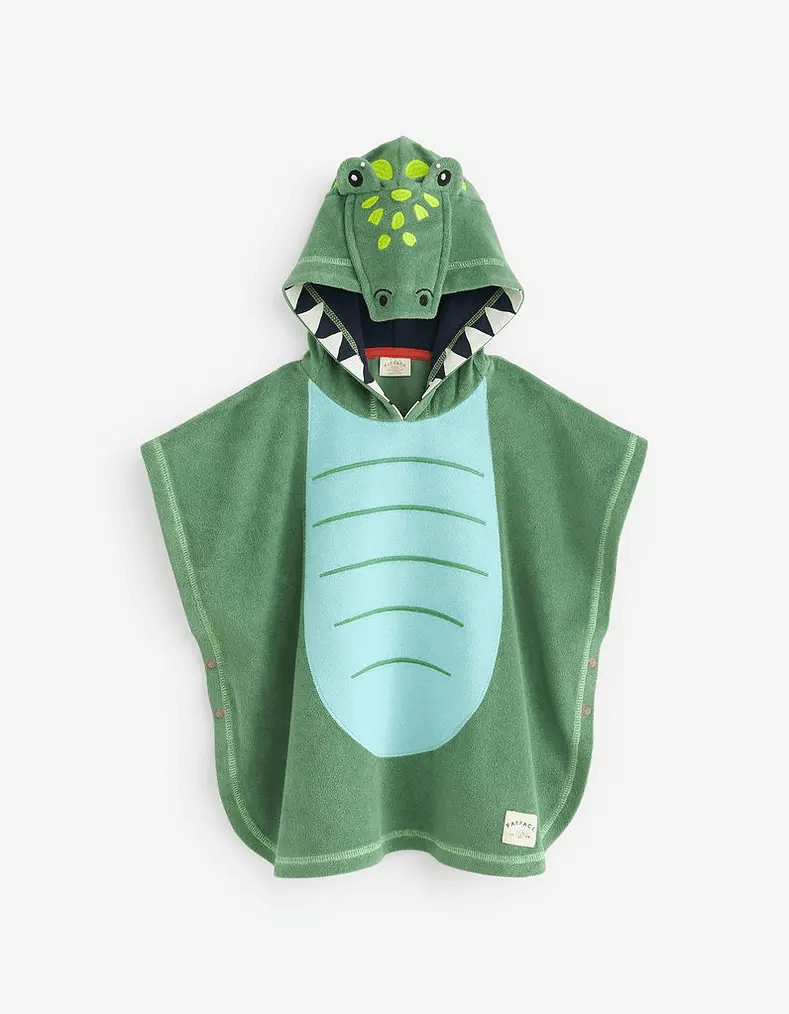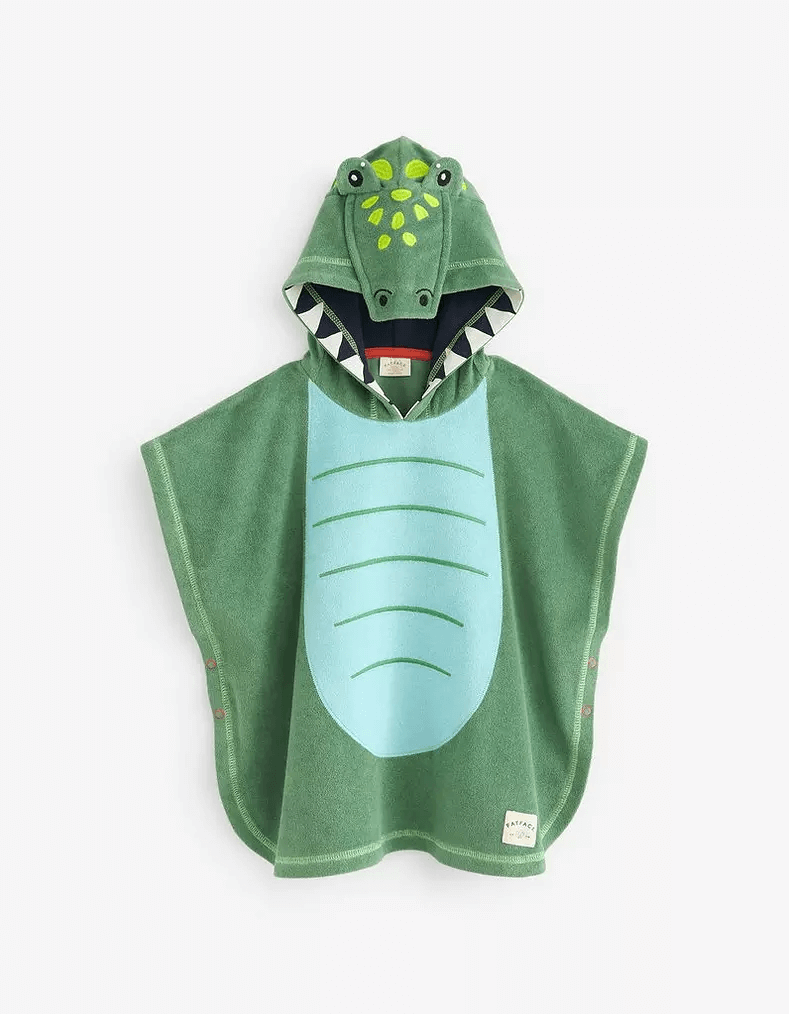 This green crocodile poncho is composed of a super soft absorbent French terry toweling fabric and is ideal for the beach or pool. This amusing beach poncho has popper fastenings on the sides and a quirky hood that provides additional sun protection.
Soak up the sun in snuggly crocodile beach fashion!
Sea Creatures Printed Polo Top
Price: now £8.00 was £14.00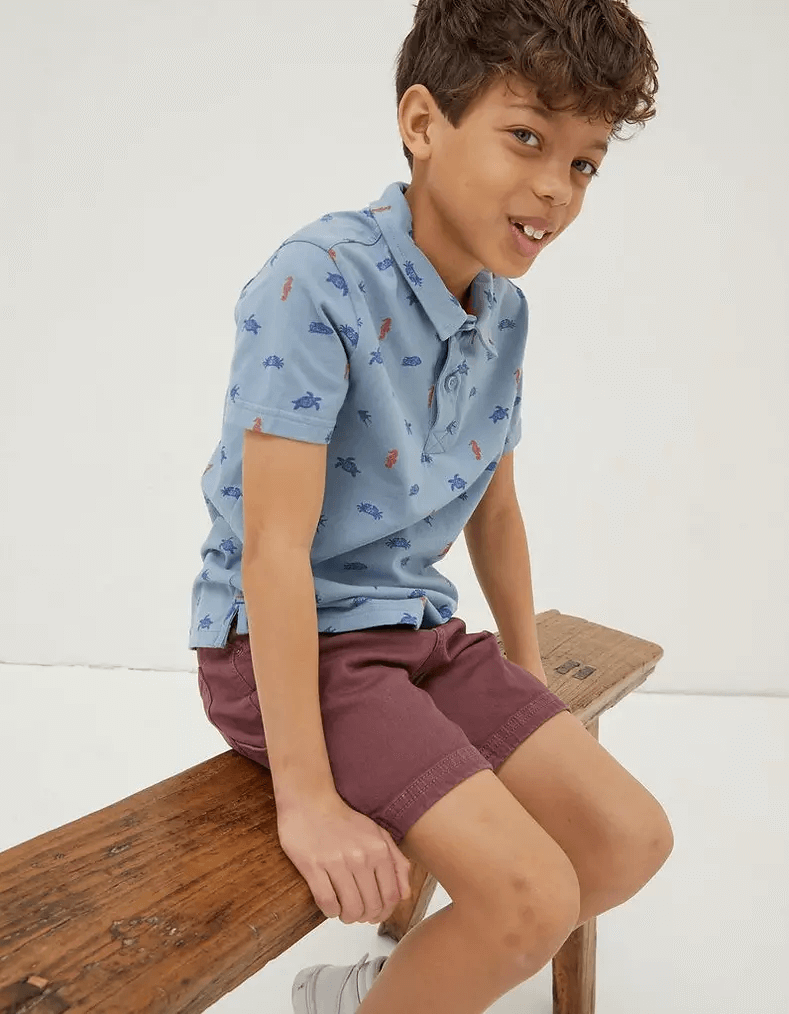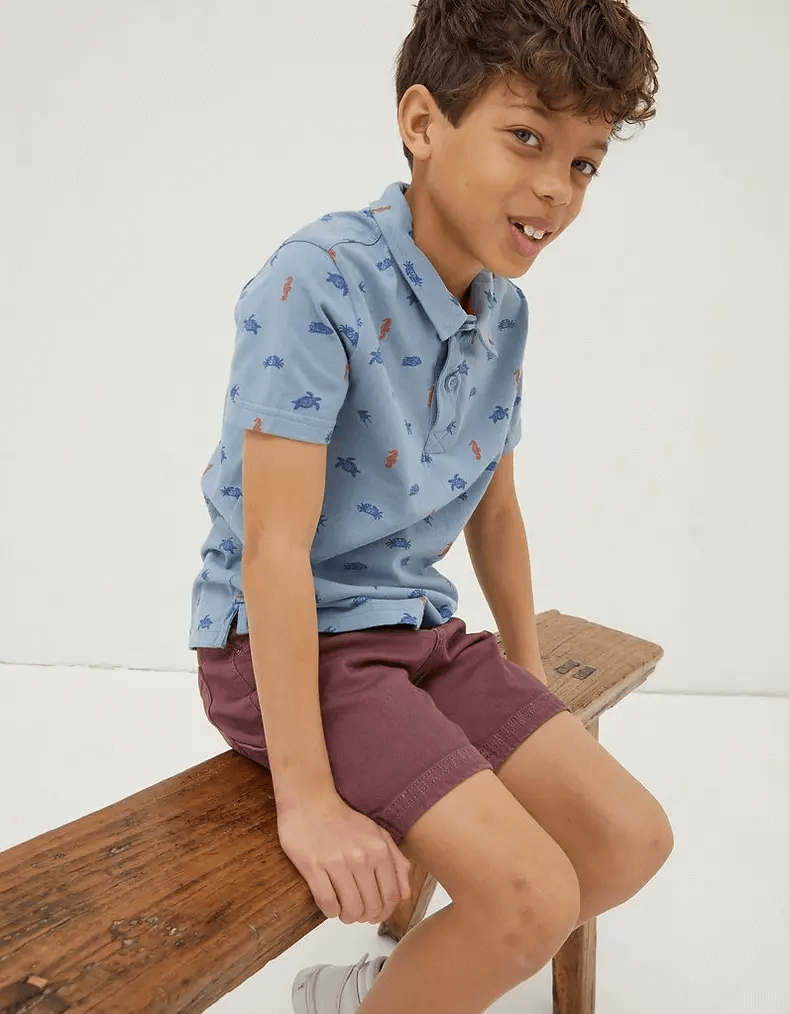 This marine creature patterned polo, in a comfortable fit and constructed of 100% supersoft cotton, is ideal for play dates and lunch dates. It pairs well with jeans and trainers thanks to its short sleeves and simple crew neck.
Dive into playtime with playful sea creature prints!
Three-Pack Sleepsuits
Price: now £20.00 was £30.00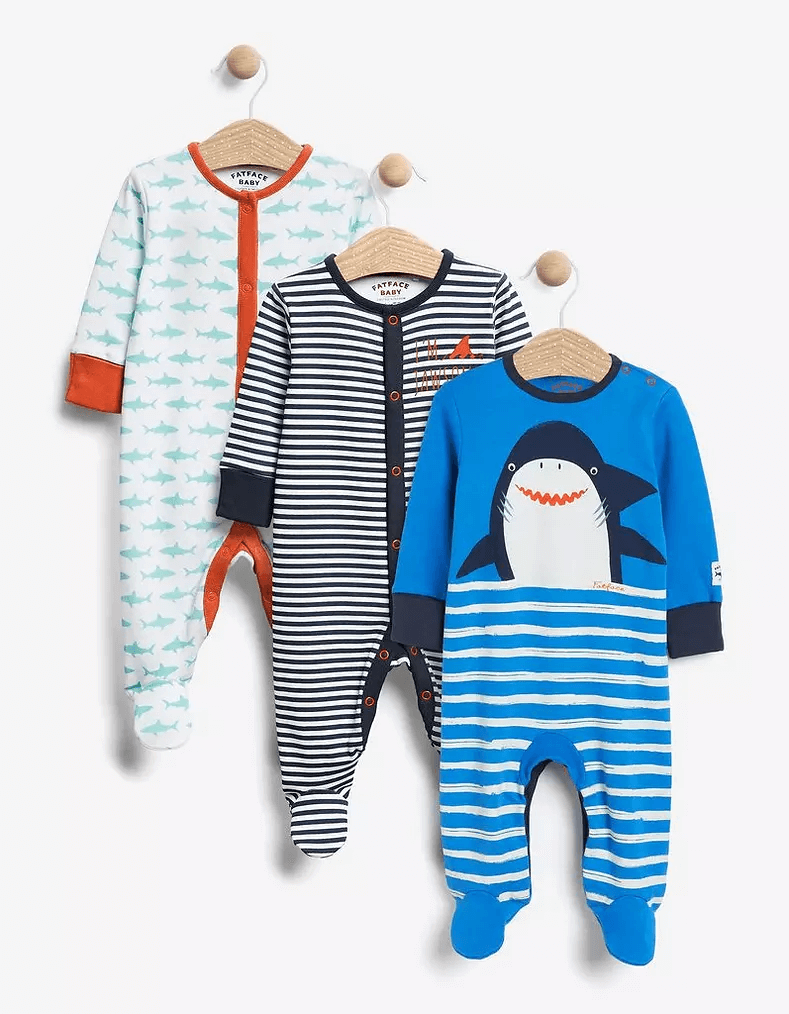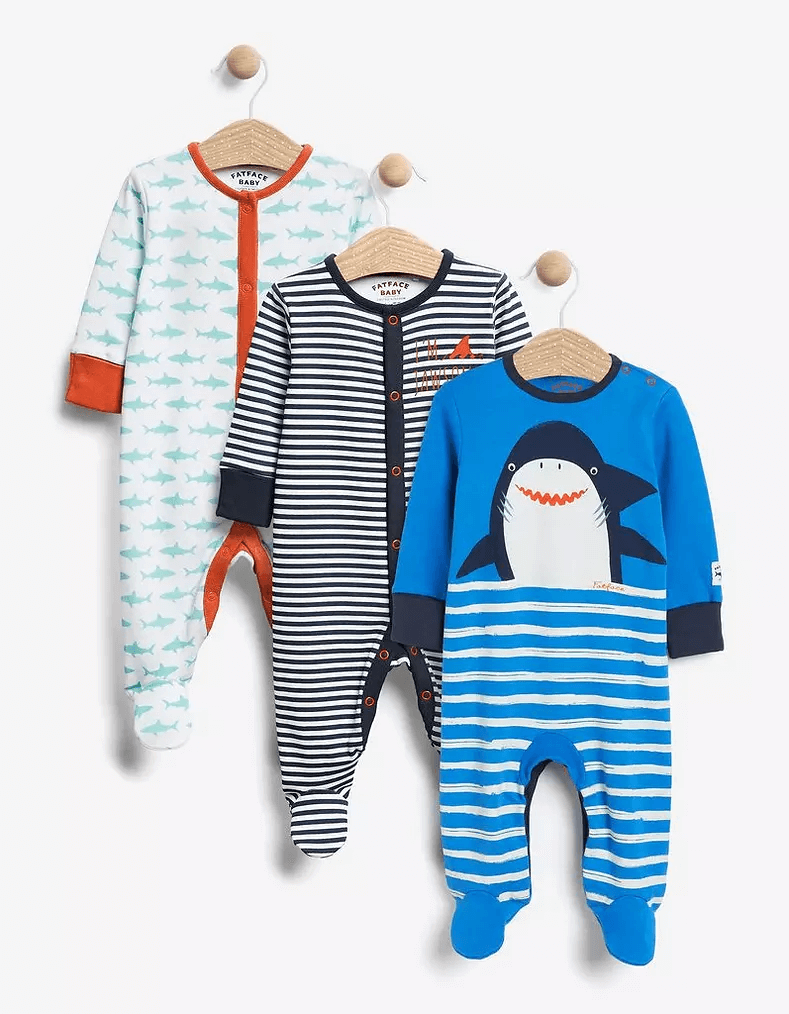 These shark-themed sleepsuits come in a set of three and are made of super soft cotton that is gentle on their skin. They include push stud fastenings through the front and between the legs for quick dressing and have branded details and fantastic designs.
Snuggle into dreamy sleep with adorable shark-themed sleepsuits!
Each of these products offers both style and functionality, ensuring your little ones look great and feel comfortable no matter the occasion.