Looking for a top-quality shower enclosure at an unbeatable price? Then head over to duschkabine-shop.de, the leading online retailer of HSK shower cubicles in Germany. With prices reduced by up to 20%, plus an additional 5% discount when you pay by bank transfer, you can be sure of getting a great deal on your new shower enclosure.
With years of experience and as a certified HSK competence partner, duschkabine-shop.de is the perfect place to buy your new shower cubicle. With an extensive range of HSK shower enclosures to choose from, Duschkabine-shop.de has other accessories too.
Duschkabine-shop.de Bestsellers
HSK Shower Set RS 500 Walk-In Thermostat
Price: was €1,223.32 now €978.00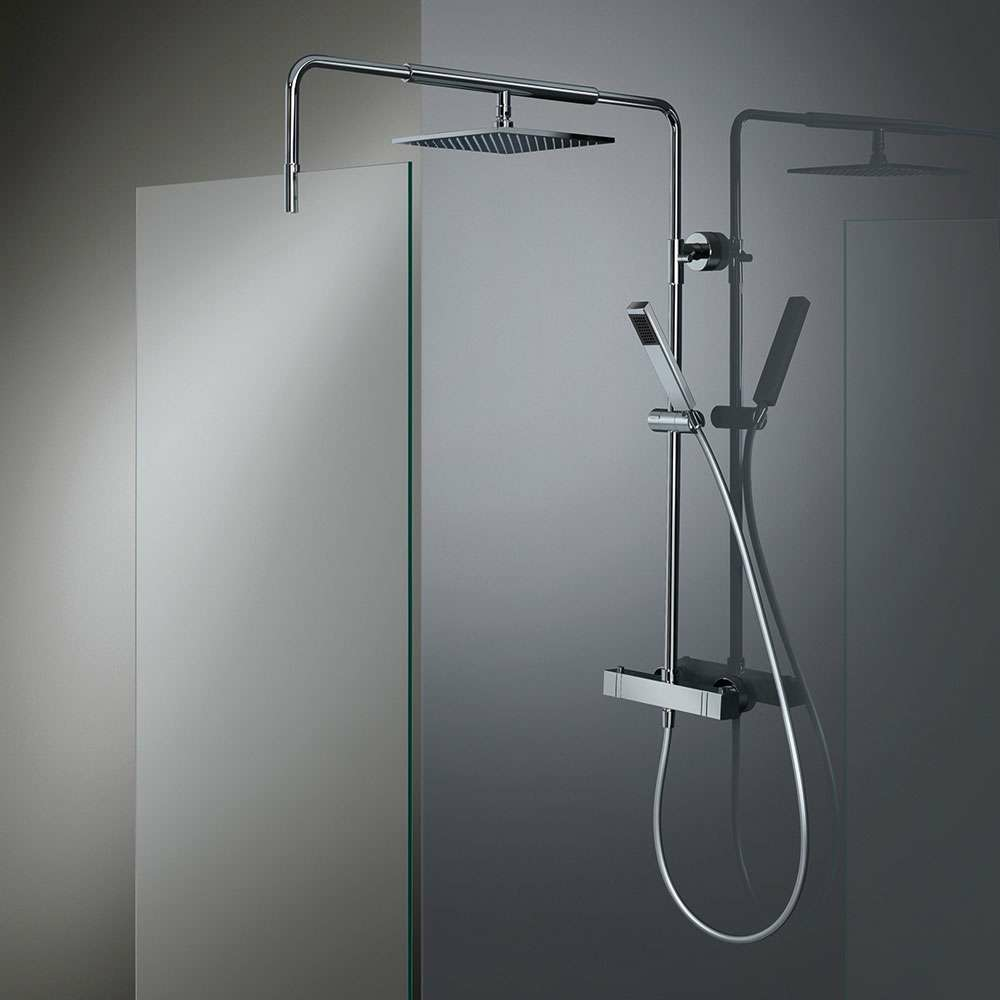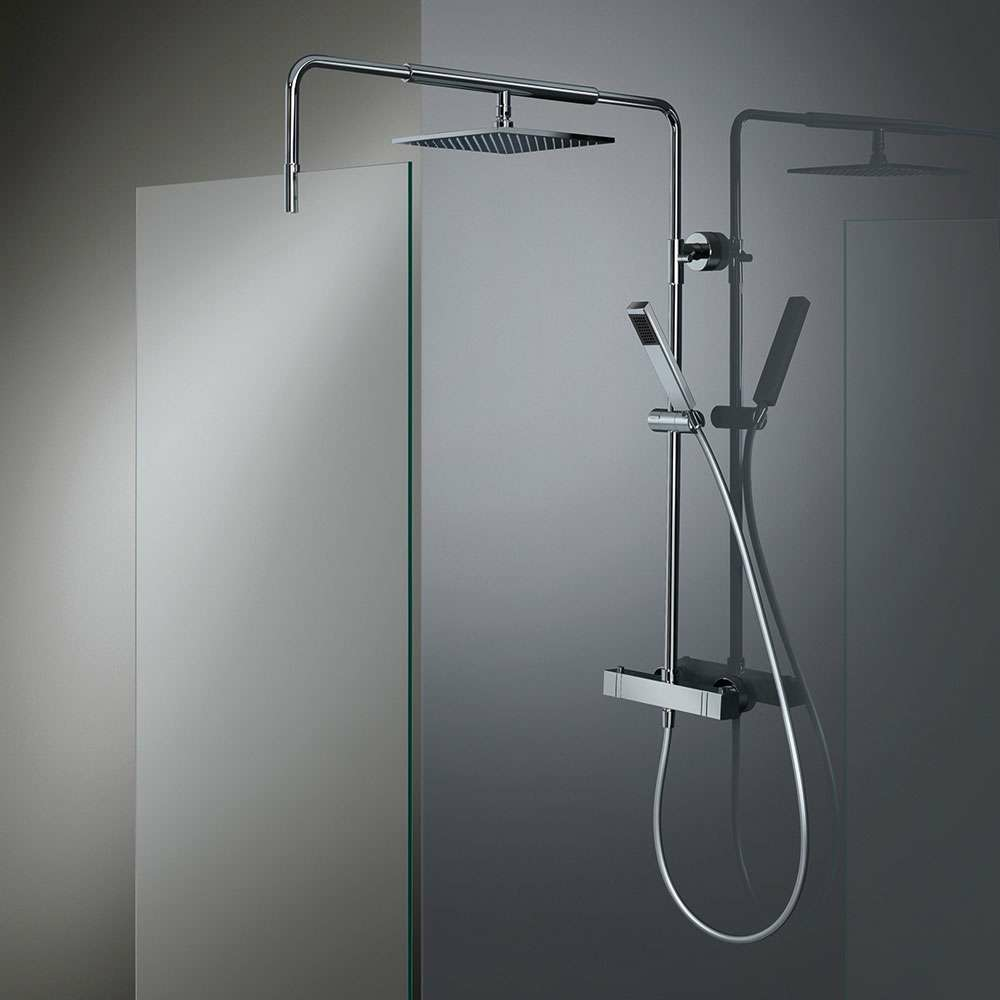 This is the perfect choice for those who want both style and function in their shower. The chrome-plated brass base and exposed fitting give it a sleek, modern look, while the safety thermostat with a 38°C lock ensures that you can enjoy your shower worry-free with a perfectly adjustable hand shower.
Rain or shine, HSK showers are all that you need!
HSK Bathroom Radiator With Metal Front Atelier Highline
Price: was €1,036.49 now €829.00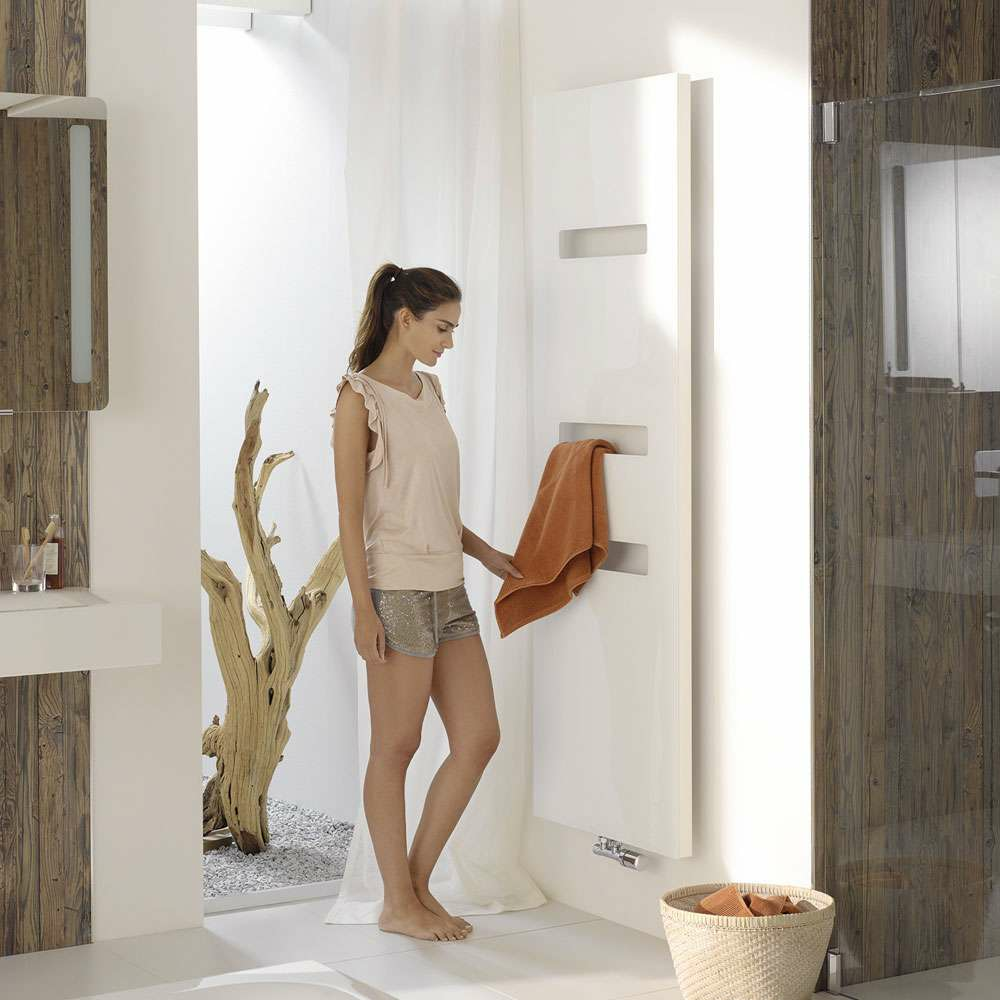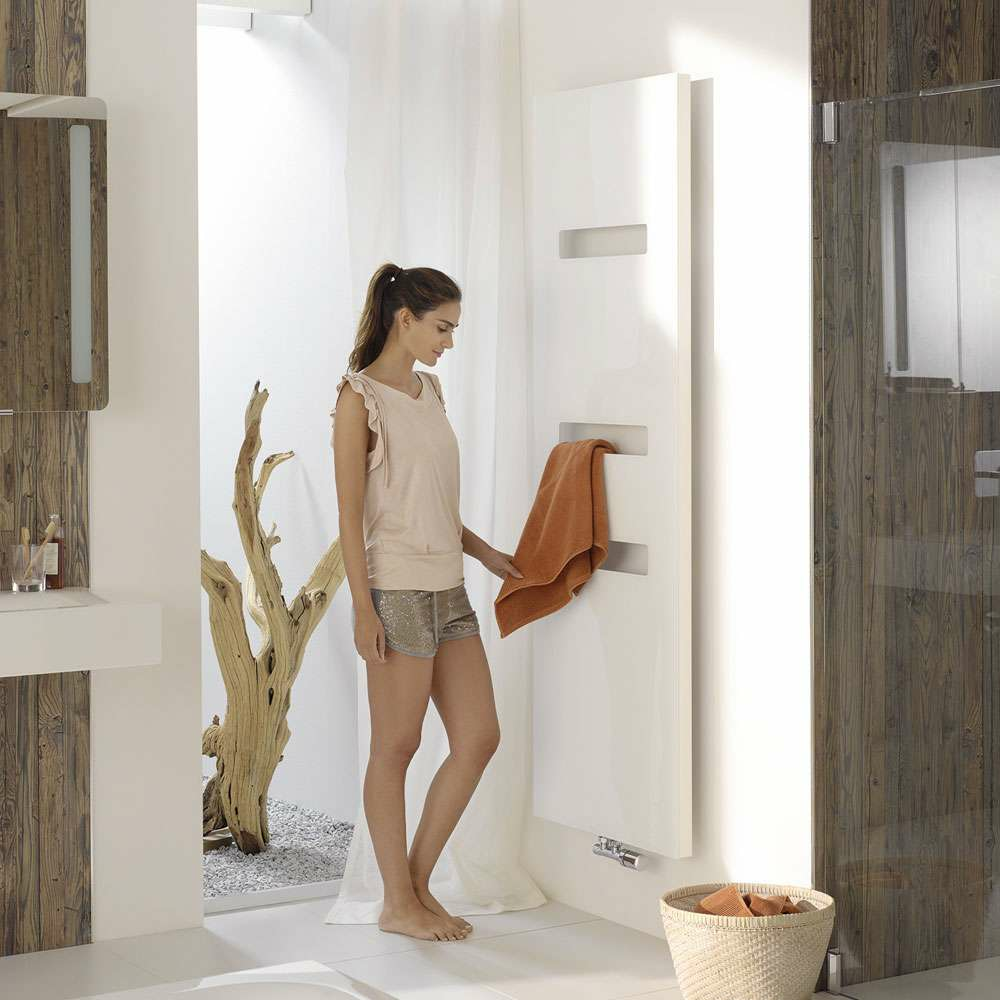 This product features a connection to hot water central heating, three molded spaces for hanging towels, and a colored metal front. The powder-coated surface of this product ensures that it is durable and easy to maintain, while the simple installation process makes it an ideal choice for busy households.
This is perfect for those who are looking for a reliable and stylish addition to their bathroom.
HSK Aperto Pur AOP.108 Room niche, swingable, 3-piece
Price: was €1,801.66 now €1,351.00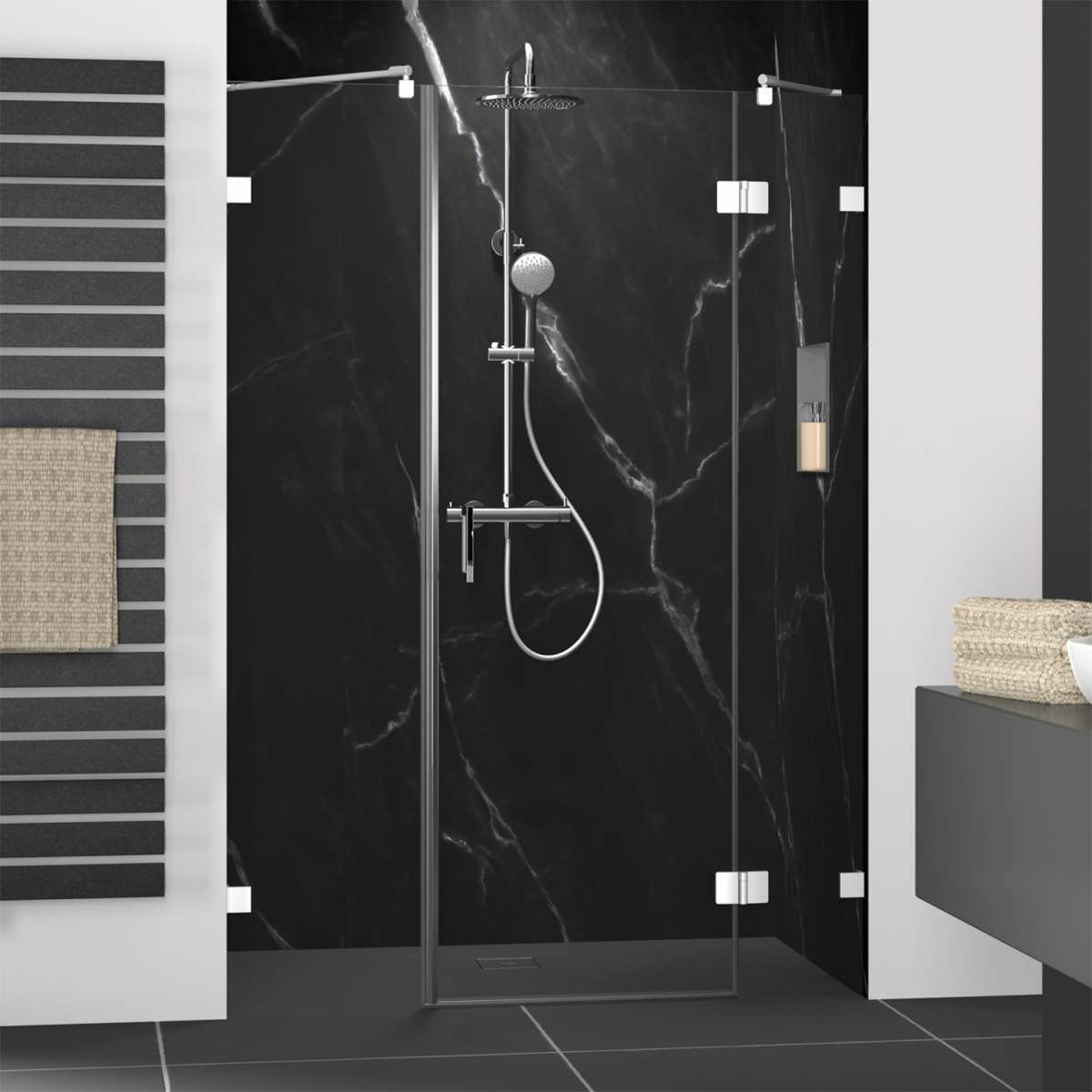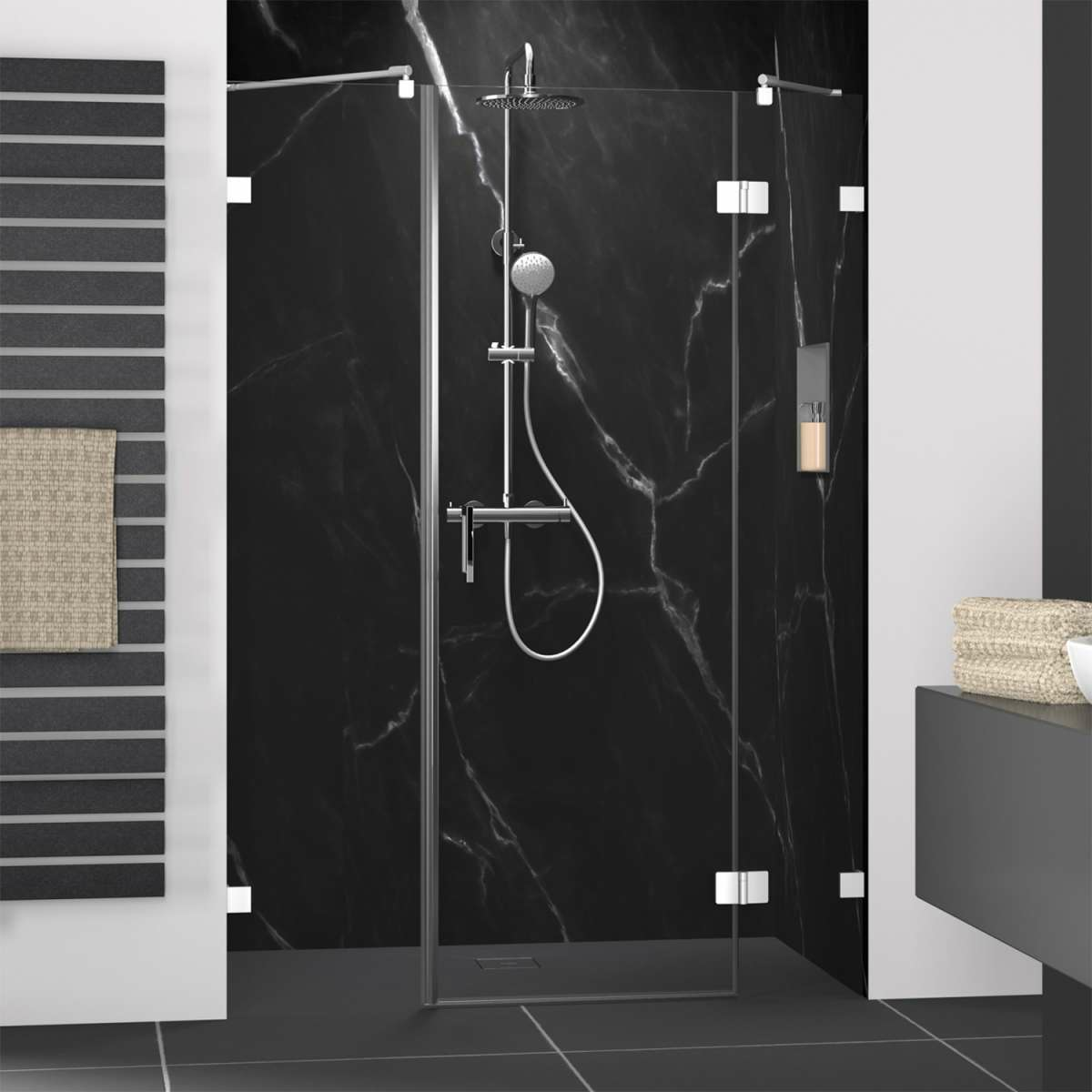 The door features 270° pendulum hinges that allow it to swing open by 180°, making it easy to get in and out of the shower. The door also features a 90-degree swivel that allows you to easily access the shower controls. The on-site measurement service ensures that your door will be custom-made to fit your specific dimensions, and the installation is quick and easy.
The HSK Aperto Pur shower door is a great way to add style and convenience to your bathroom.
HSK Premium Softcube Revolving Door With Side Panel
Price: now €1,079.00 was €1,438.7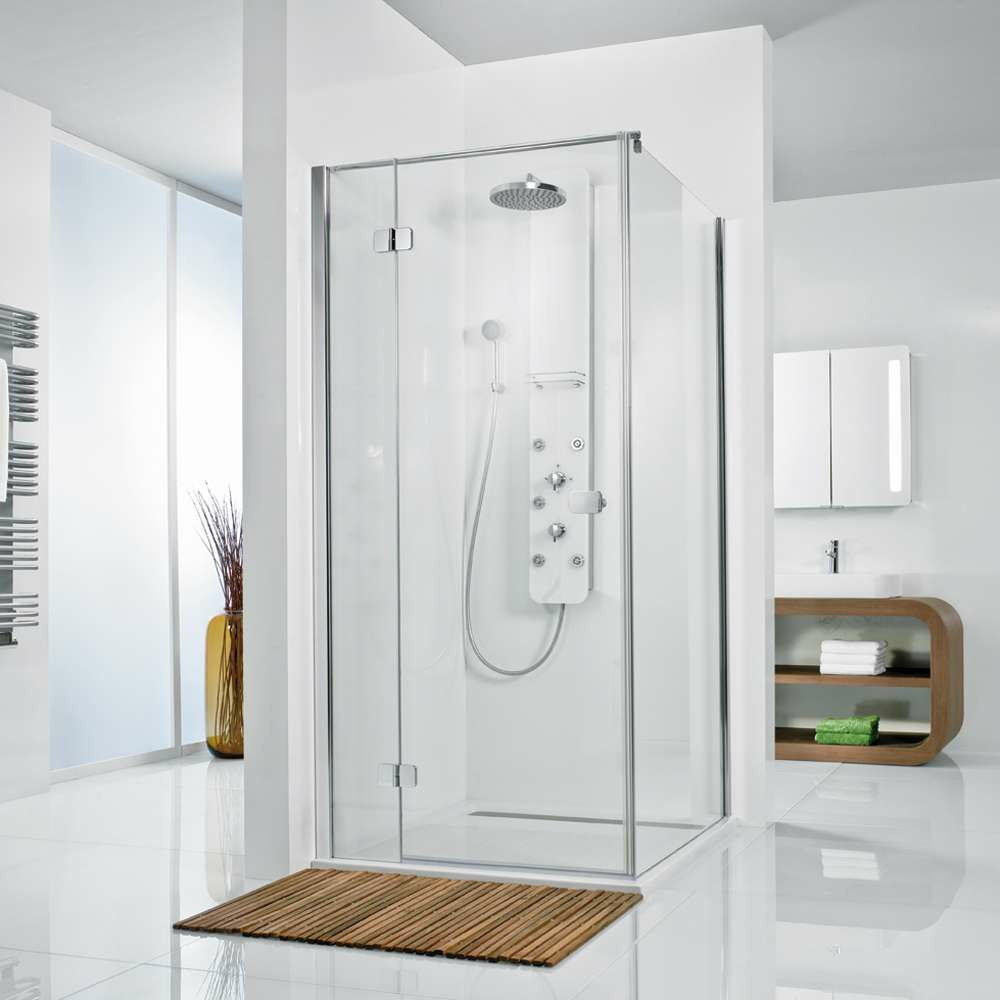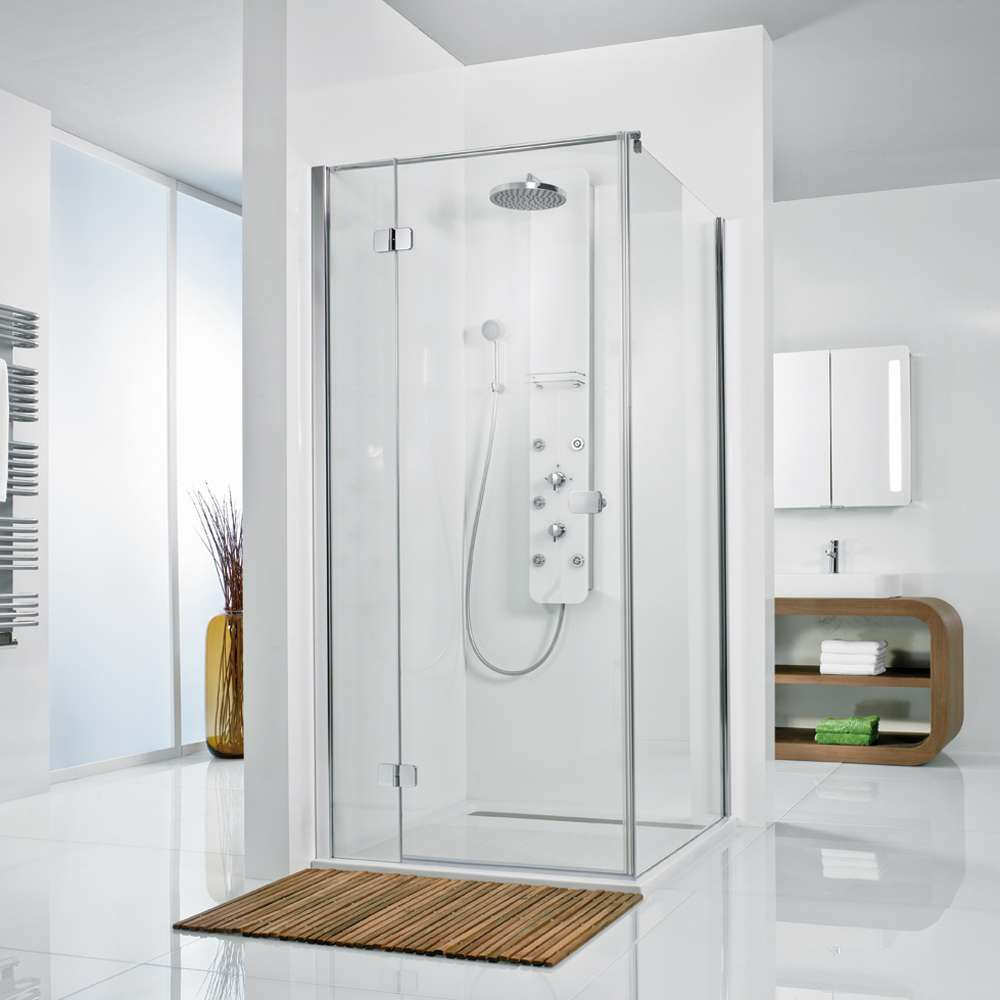 With a wide opening to the outside, it provides comfortable access and a generous diagonal entry width. The wall profiles feature clip technology for easy installation and cleaning, and the screwless design ensures a sleek, finished look. The soft cube hinges are flush with the glass on the inside, and the all-metal handles have rounded edges for a modern look.
This revolving door with a side panel is a perfect solution for your corner shower needs.
HSK Wall Box Set Rectangle
Price: was €455.77 now €364.00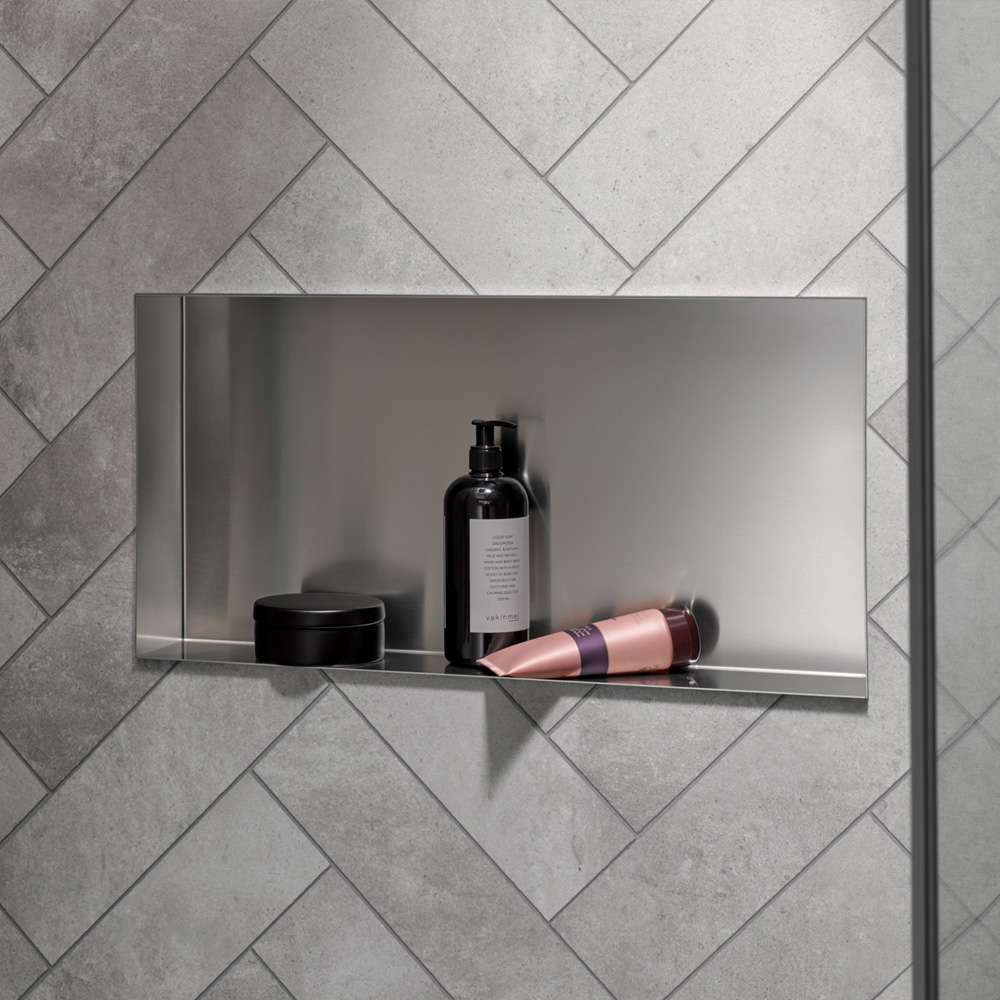 This stylish set comes with everything you need to create a unique and stylish design, including a design box, sealing sets, wall box, screws, and dowels. With its design options, the HSK wall box set rectangle is the perfect way to add a touch of style to any space.
Add elegant and versatile products from Duschkabine.de that are ideal for your fashionable bathrooms!