SILBERTHAL stands for joy in cooking, eating, and drinking. It is enjoying the small and precious moments that drive them. Whether at Sunday dinner with the family, over coffee with friends, at a barbecue party, or simply alone in peace. For these moments they develop functional products that inspire passionate hobby cooks and connoisseurs.
They work every day to ensure that you have a positive experience with SILBERTHAL. Today in this Silberthal DE review we are going to discuss a few kitchen accessories that you'll definitely love!
Silberthal DE Review | Make Your Cooking Easy
Teapot black matt – with strainer
Price: €44,95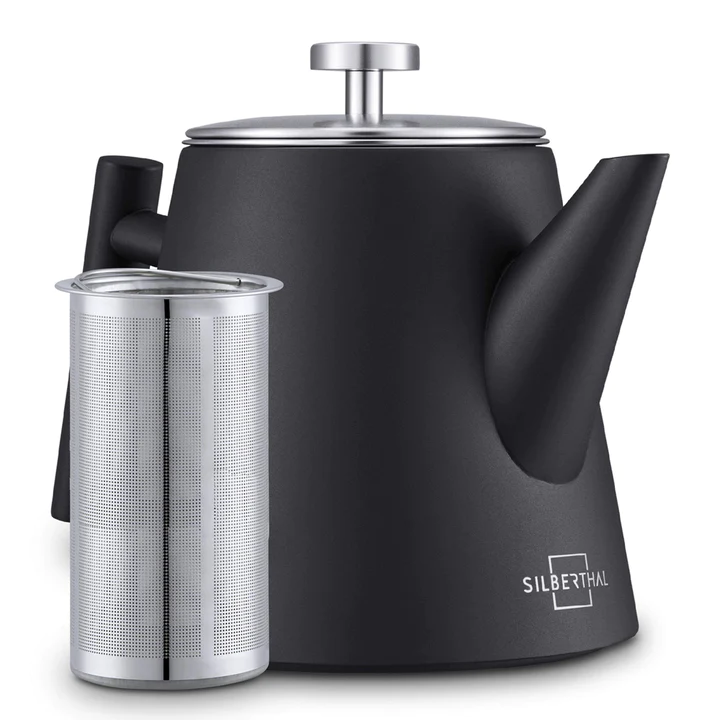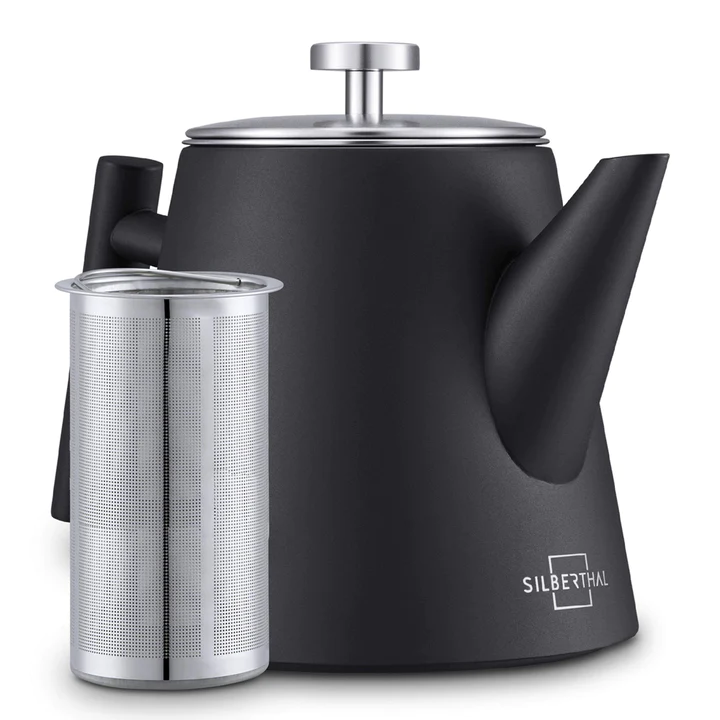 Black matt teapot with a capacity of 1 liter for 6 – 8 cups of delicious tea. Double-walled, thermally insulated so that the tea is kept warm for a good hour. Fine-mesh stainless steel sieve leaves no residue in the cup with loose tea. Easy to clean by hand, the strainer is removable and can be put in the dishwasher.
Customize your tea experience, with this amazing teapot.
2-liter glass carafe with lid – heat-resistant – with fruit insert
Price: €29.95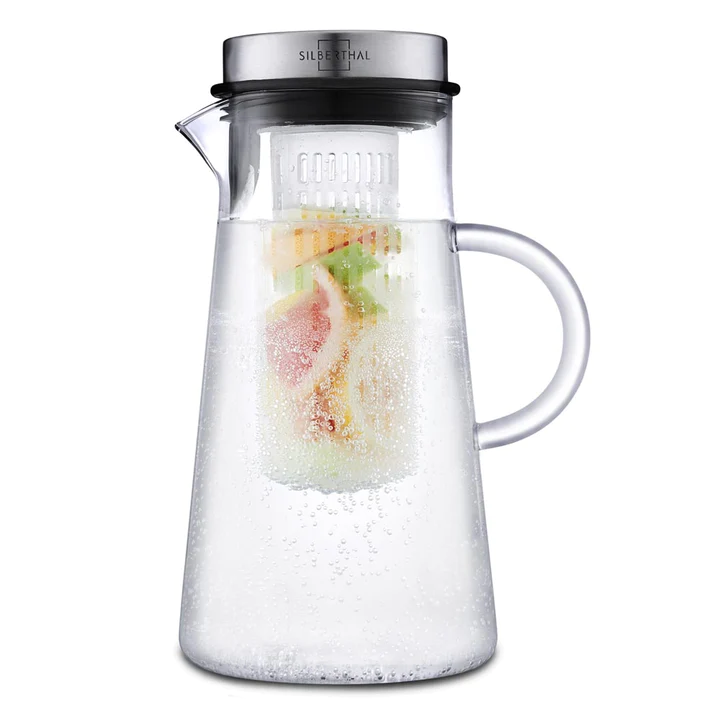 Water carafe with a capacity of 2 liters for water, infused water, tea, and more. Apart from that it is made of heat-resistant glass. All parts are BPA-free. Long integrated infusion cylinder that extends deep into the carafe. For all types of fruit and vegetables, such as lemons or cucumbers.
Have this glass carafe for ice-cold and hot drinks now!
V-slicer – 5 inserts for Julienne & fine slices with finger protection
Price: €36.95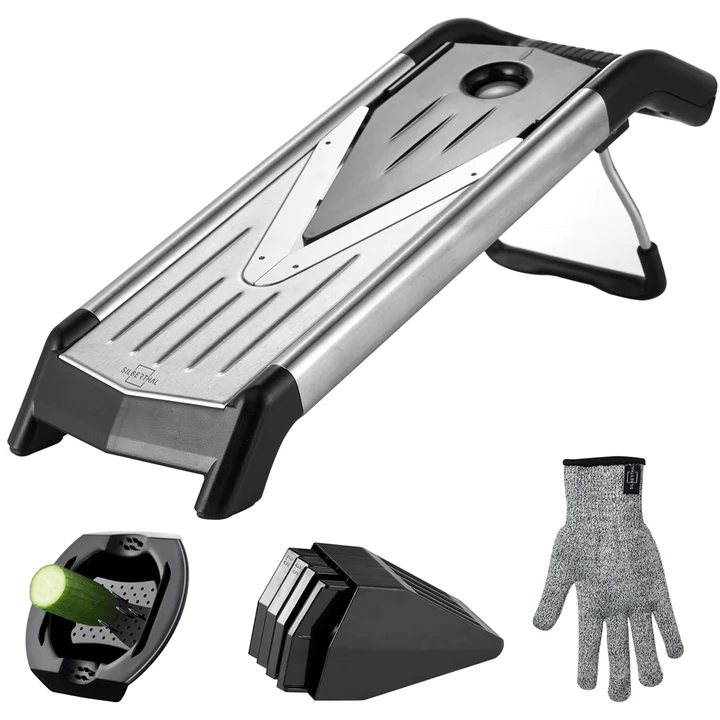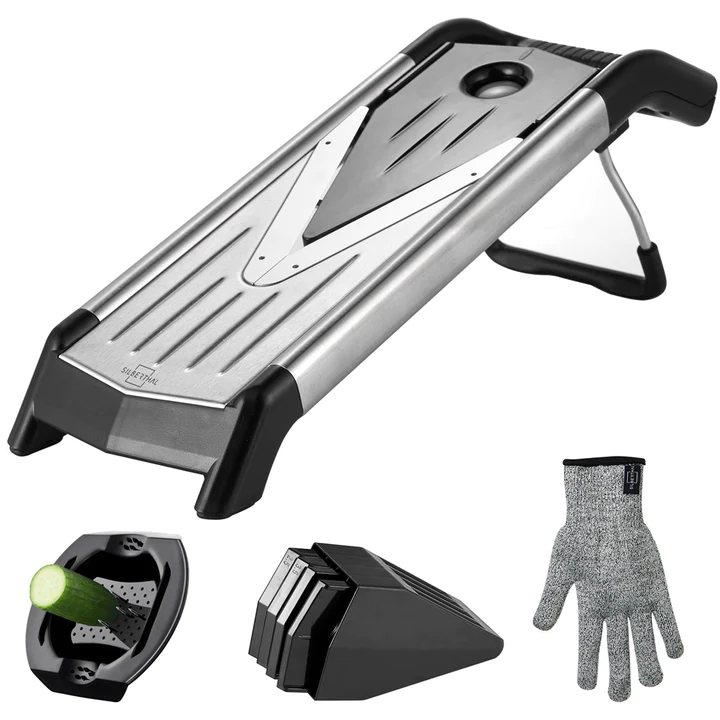 Elegant and practical vegetable slicer made of stainless steel and high-performance, BPA-free plastic – food-safe and tasteless.5 different sharp cutting inserts for easy and safe cutting of vegetables and fruit. Not only… but also slice your favorite vegetables into 3 slices of different thicknesses and 2 sticks of different thicknesses.
Get this elegant vegetable slicer made of high-quality stainless steel!
Draining rack with cutlery basket, drip tray, and drain
Price: €44.95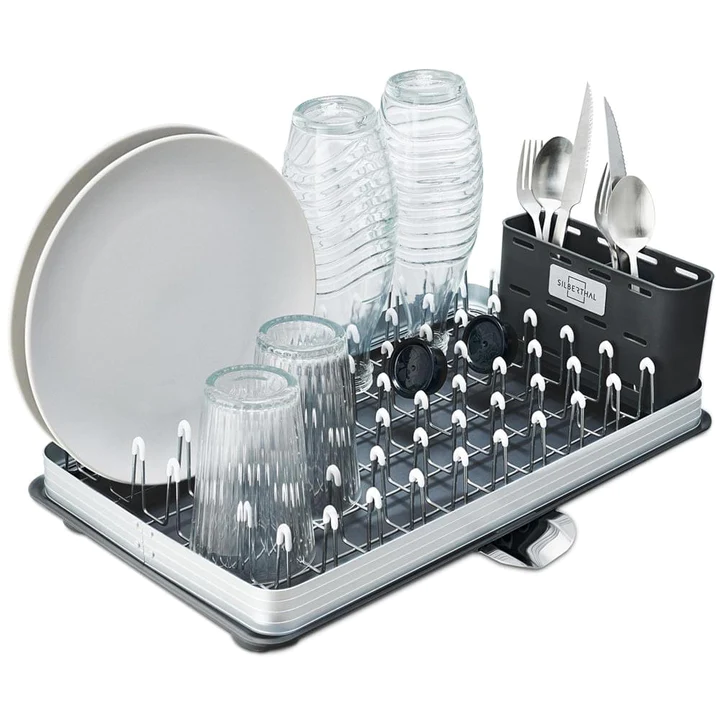 The draining rack with a drip tray has space for a lot of dishes in a small area. Plates, bowls, glasses, and cutlery can be dried in the removable cutlery tray. Moreover, the drain optimally protects the sink and the work surface. There is an outlet at the bottom to automatically drain excess water easily to prevent limescale and keep the kitchen dry and clean.
Dry off, bye – more time for important things with a dish rack!
The kitchen utensil set – stainless steel & silicone – 5 pieces
Price: €44.95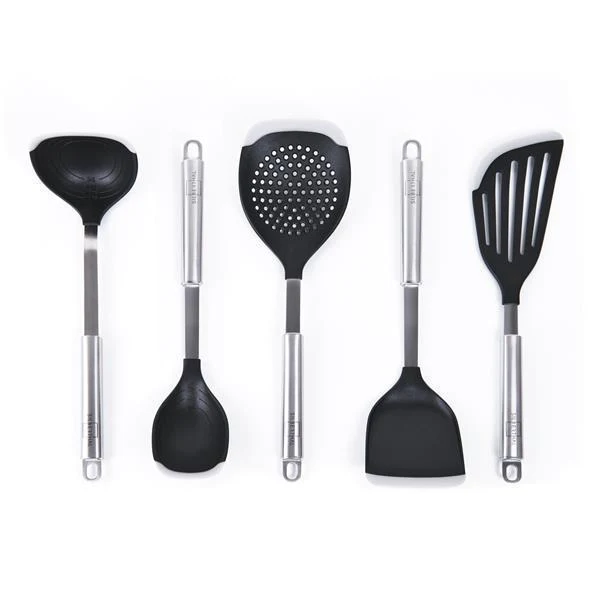 Well, a thought-out set of 5 essential kitchen utensils for everyday use. These kitchen utensils are made for durable, everyday use. The ergonomic handles made of high-quality stainless steel ensure a longer service life than other plastic kitchen utensil sets. Heat resistant (up to 200°C) so you can cook at high temperatures safely and healthily.
Have this versatile set for all kitchen needs!
Don't go without taking advantage of a discount of up to 10% off your first buy.