When selecting sports sunglasses, eye protection is the most crucial aspect, but you should also pick a pair that is sturdy and durable yet lightweight for comfort. However, protecting your eyes is crucial for a comfortable workout on a sunny day. Even when the sun isn't directly above, UVA and UVB radiation from the environment can harm your skin and eyes over time. So, just as you wouldn't go to the track without your running shoes, a good pair of sports sunglasses should be in your luggage. In our Exxpozed glasses review, we've done the research to help you pick the best sports sunglasses for every type of athlete and face shape.
Exxpozed Glasses Reviews Five Sports Sunglasses For Everyday Wear
Julbo M CHAM ALTI ARC 4
Price: was €199.90 now €159.92 save 20%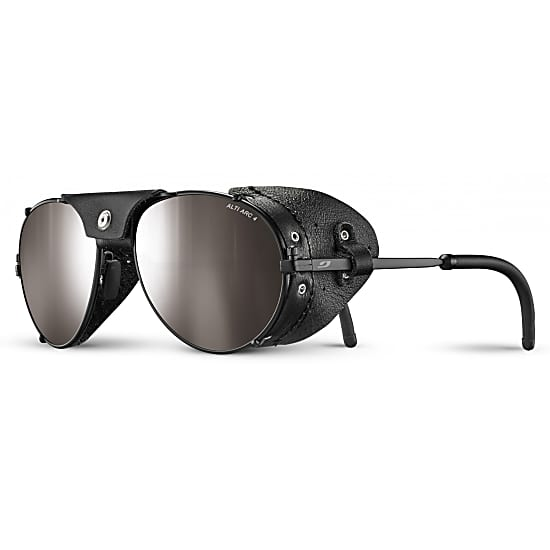 These classics, relaunched by JULBO, are more than just mountain glasses: they are pure emotion, a magical combination of shiny metal, soft copper, rivets, and mirrored high-tech lenses! The Cham by JULBO is mountain goggles for high comfort and the best vision, which are also perfect to wear when traveling and in the city.
Have these classic functional men's retro glacier glasses.
Julbo W AEROLITE
Price: was €110.00 now €93.50 save 15%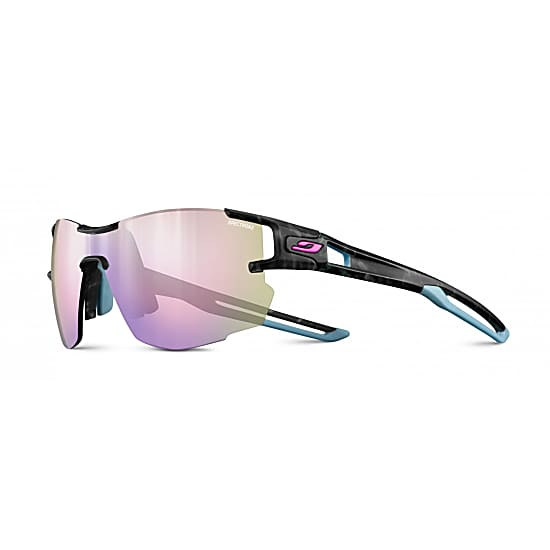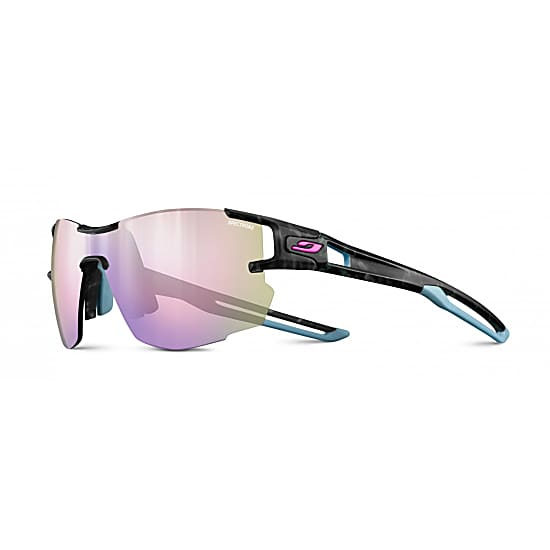 The Aerolite sunglasses by JULBO are a flyweight among sports sunglasses, which were developed on the basis of the Aero – the ultimate in trail running sunglasses. In spite of that, it has the same ventilation and secure fit attributes as the previous model, as well as a rimless lens that offers even greater lightness and a more emphasized sense of freedom.
Have these lightweight functional women's running sunglasses.
100% WEST CRAFT MIRROR LENS, Soft Tact Black
Price: was €208.90 now €188.01 save 10%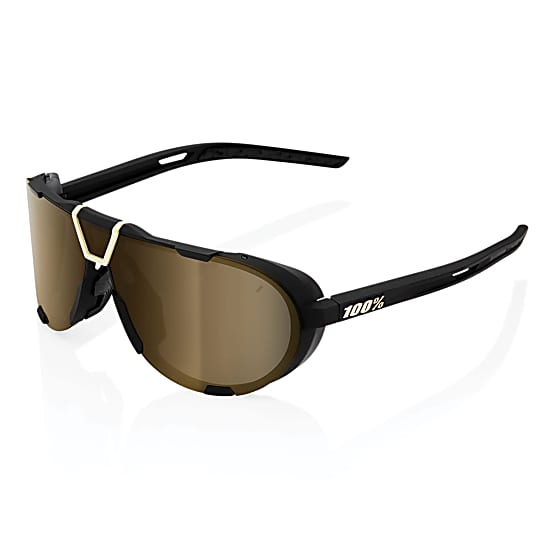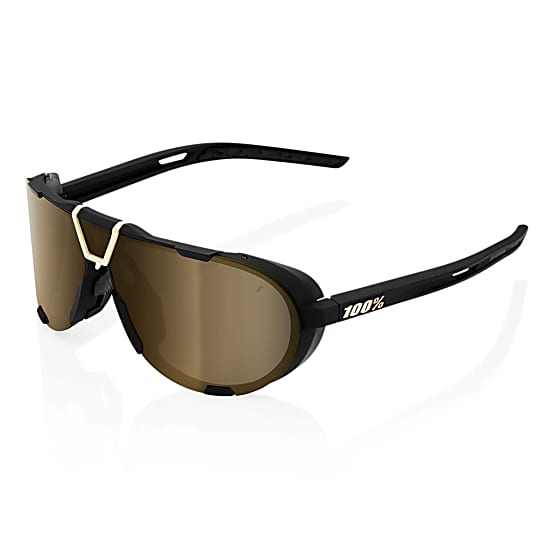 The perfect mix of style and high fashion. These glasses combined in the ultimate sports performance sunglasses Westcraft from 100% offer you exactly what you need. Moreover, this glass features cylindrical lenses for better peripheral vision and protection.
Have these lightweight flexible performance glasses for your sports. 
Alpina TWIST FIVE S HR V, Moon – Gray Matt
Price: was €99.90 now €79.92 save 20%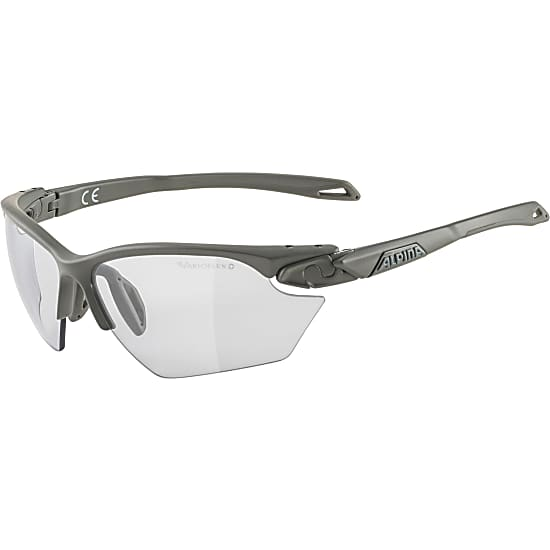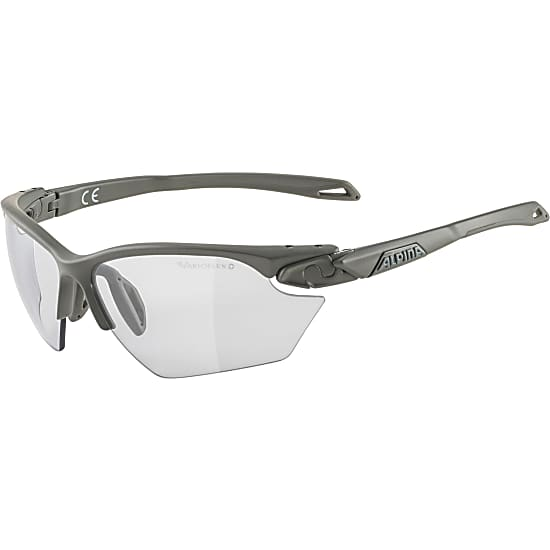 The half-frame version Twist Five S HR V from ALPINA is equipped with the high-end QuattroflexLite (Q-Lite) Varioflex. This means they have a wide variety of applications and may serve as excellent sports glasses in any light and weather circumstances. Furthermore, the lenses optimally adjust the tint to the light conditions.
Have these versatile photochromic sports sunglasses today.
Julbo M MONTE BIANCO 2 REACTIVE POLARIZED
Price: was €185.00 now €157.25 save 15%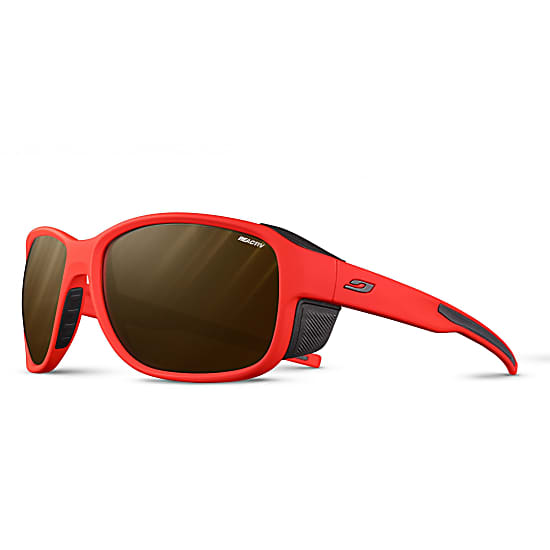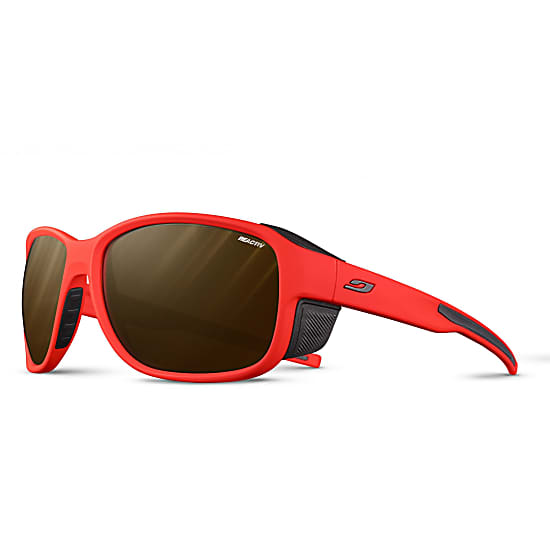 The Montebianco 2 Reactiv Polarized by JULBO for men is the perfect companion for enjoying magnificent mountain landscapes. Not only this but the lines of this successful model have been completely revised and modernized in order to emphasize its sporty, dynamic effect.
Why wait? Have these self-tinting comfortable men's mountaineering sunglasses.
Here are the top five sports Exxpozed sunglasses available today, according to our research and testing. Do check our comprehensive selection to meet your style.